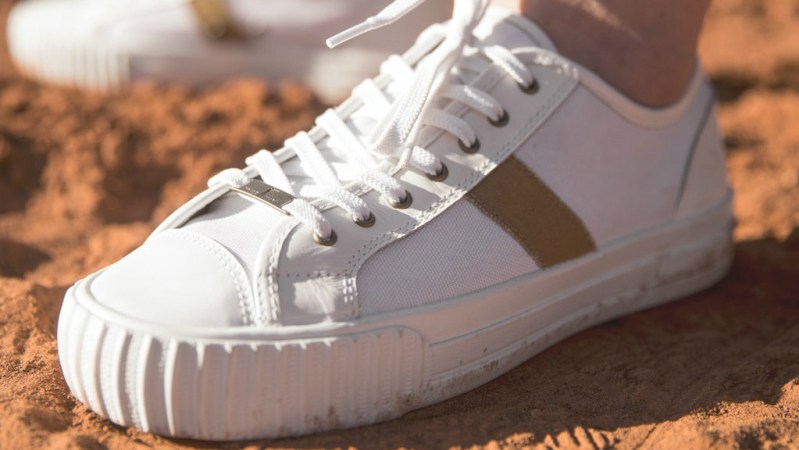 PF Flyers, the classic American shoe company perhaps best known to young adults (read Millennials) as the coveted sneakers of Benny "The Jet" Rodriguez from the delightful early '90s baseball-nostalgi film The Sandlot, has teamed up with men's lifestyle brand and retailer Ball and Buck for a late summer collaboration that has resulted in the best sneaker of the season. A throwback to the days when kids and boys tooled around without supervision and got into all sorts of escapades and adventures. Taking that old-school essence of freedom, agility, and athleticism that was imbued with every PF Flyer hi and lo-top pair of sneakers, the two brands have pumped up the nostalgia factor and created an American Classic once again entirely made in America.
Holding true to PF Flyer classic design and styling, the shoes is made from white ballistic nylon, features a DESMA injected polyuerethane midsole to proivde ample cushioning, sports 12.29 oz canvas, 100% waxed cotton laces, an orange footbed, Debossed roger logo on the heel, an original Camo lining on the heel cap, and it was all made in the United States right in the great New England city of Boston, Massachusetts.
"Four years ago we were honored when PF asked us to be their launch partner for the debut of their Made in USA collection that had been out of production for over 40 years. Now we couldn't be more excited to be partnering up again for this unique collaboration. The shoe itself draws inspiration from the incredible heritage of PF, a brand that produced shoes for the Armed Forces back in World War II," Ball and Buck said in a statement on the recent release.
These kicks not only have a design history behind them, they've also got a fashionable future ahead of them. The neutral white coloring along with the tan stripe make this shoe an end of summer style staple. Wear with jeans, khakis, chinos, or shorts; these sneaks will match and look good with nearly any outfit you can conjure.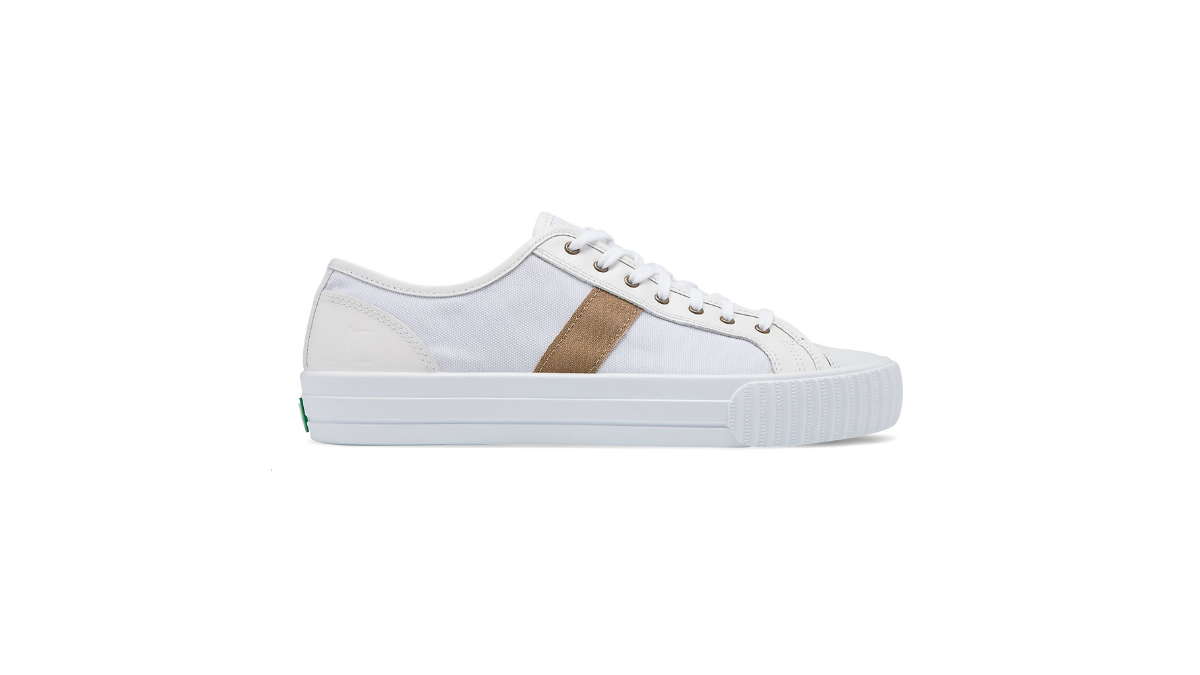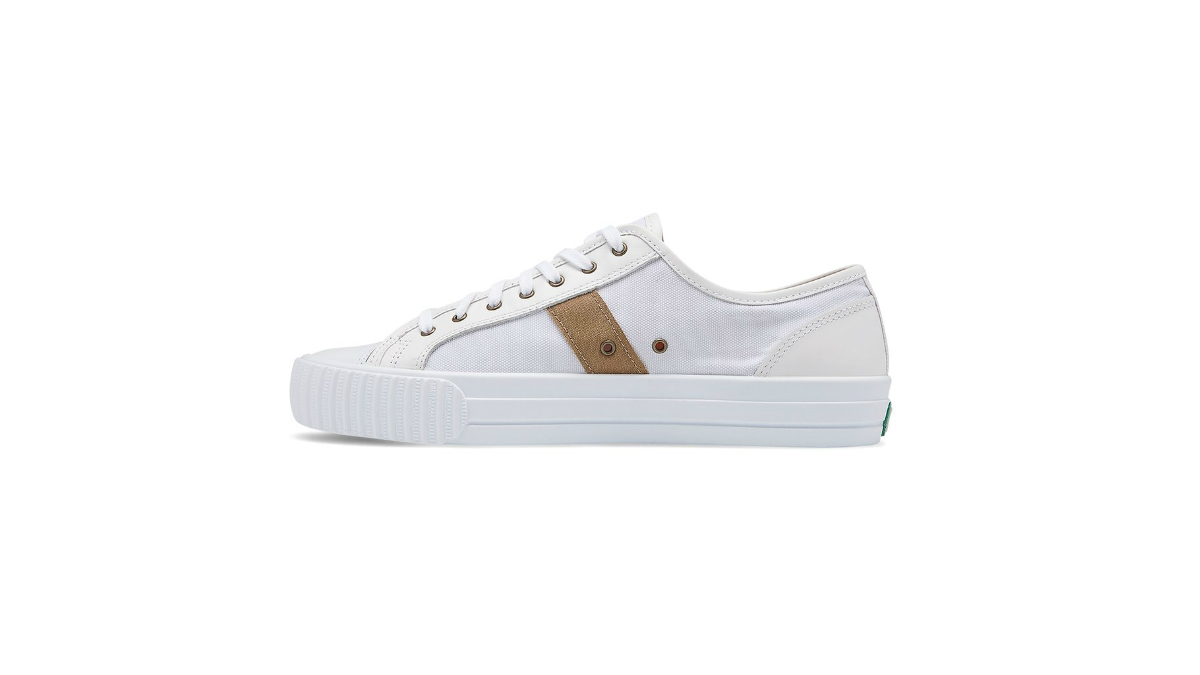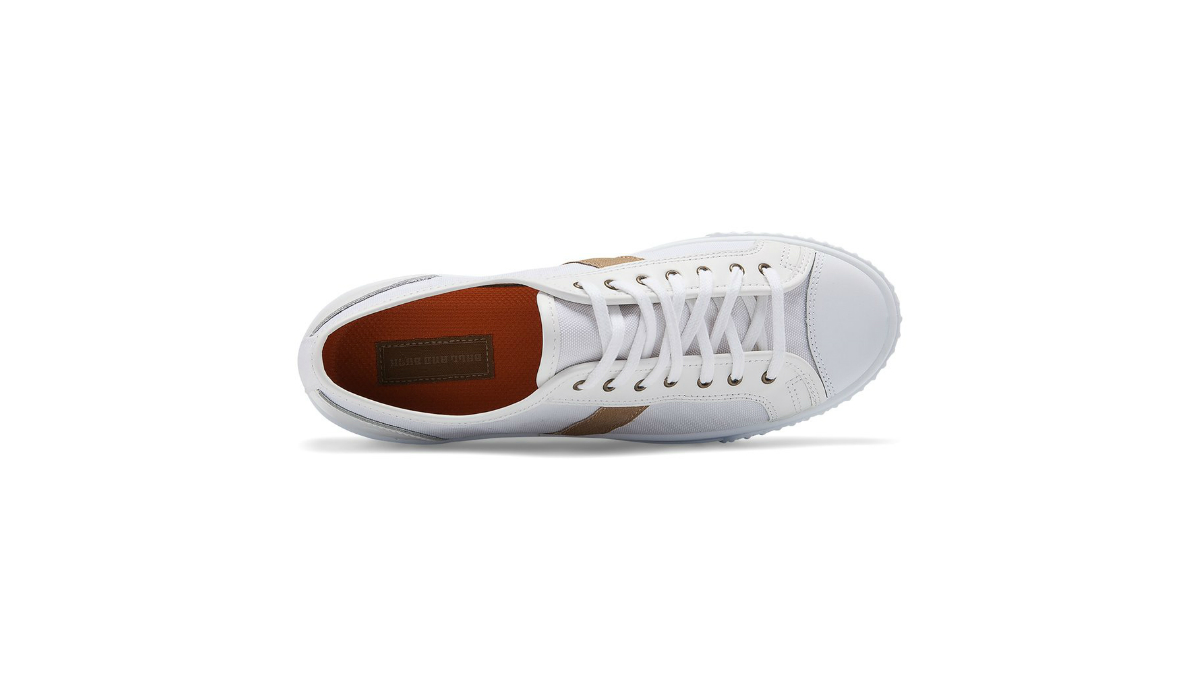 Buy it from Ball and Buck Buy it from PF Flyers
Editors' Recommendations