We've adored Oliver Cabell sneakers since the brand was released in 2016. The independent footwear brand has been deep in hard-nosed research for the last two years, studying ways to mitigate the growing single-use plastic waste epidemic. Over 300 million tons of plastic are produced each year, and only about 9% of that plastic heads to recycling. The England-based shoemakers have found a method to help curb the madness with an innovative development that utilizes recycled plastic water bottles in new sneakers.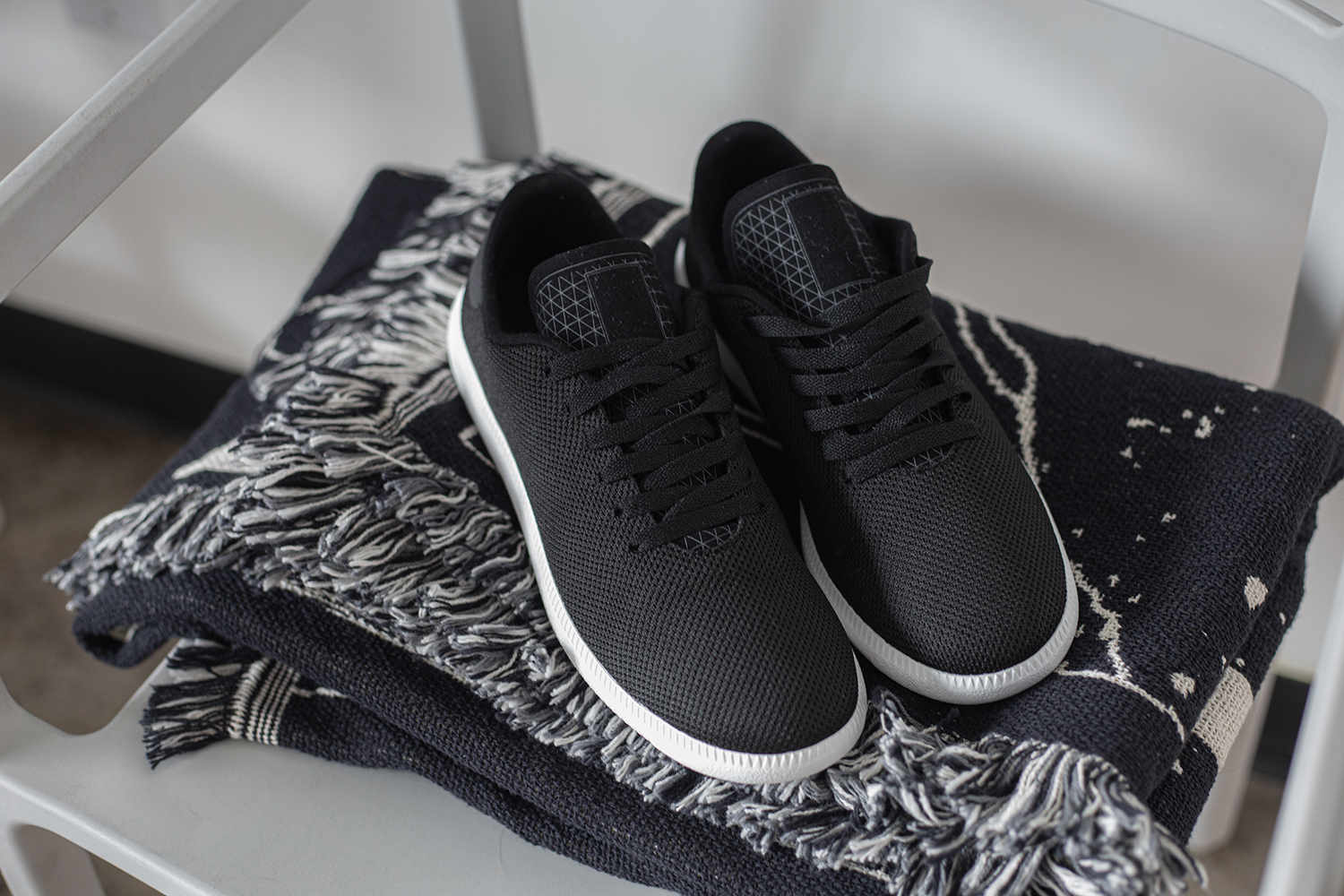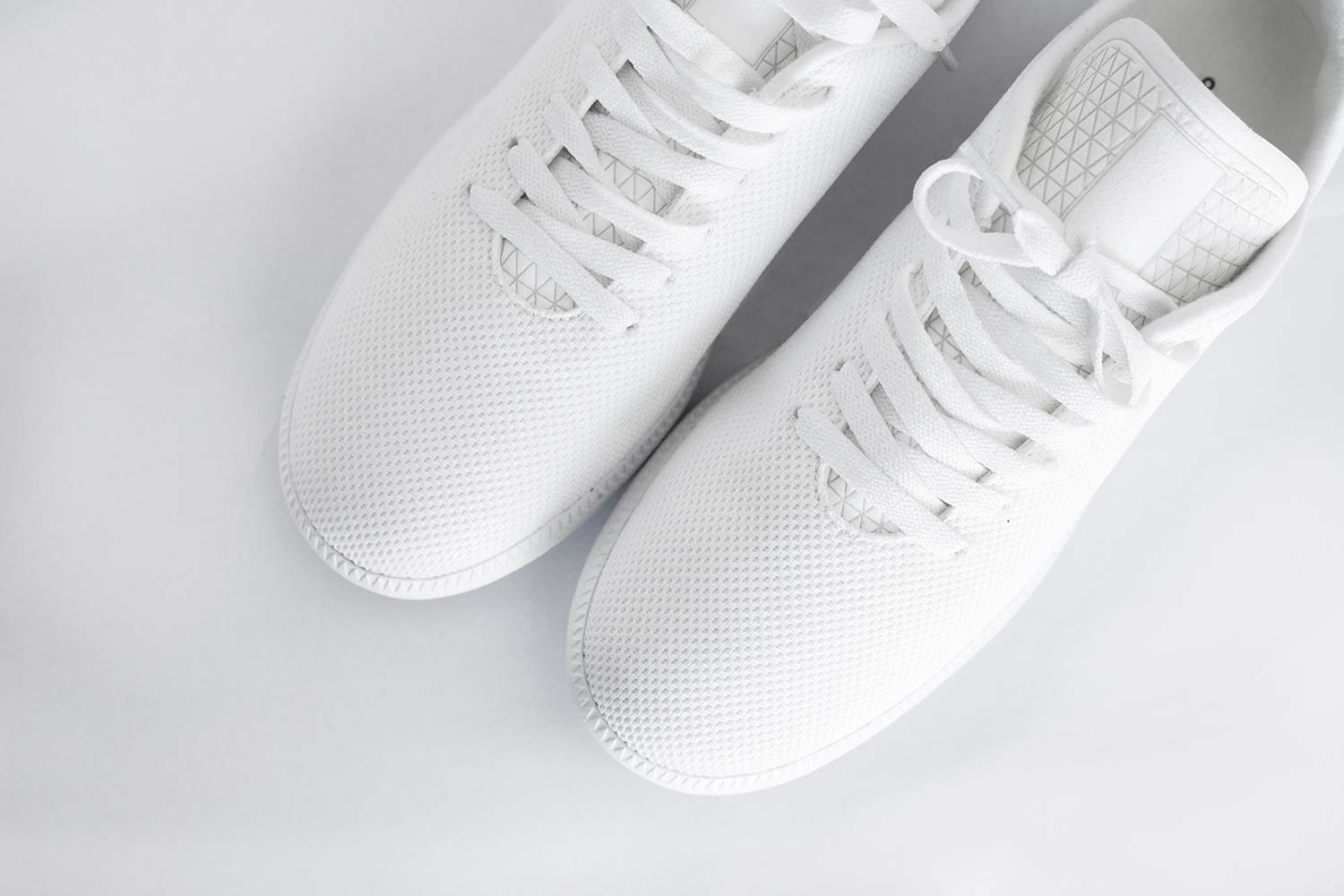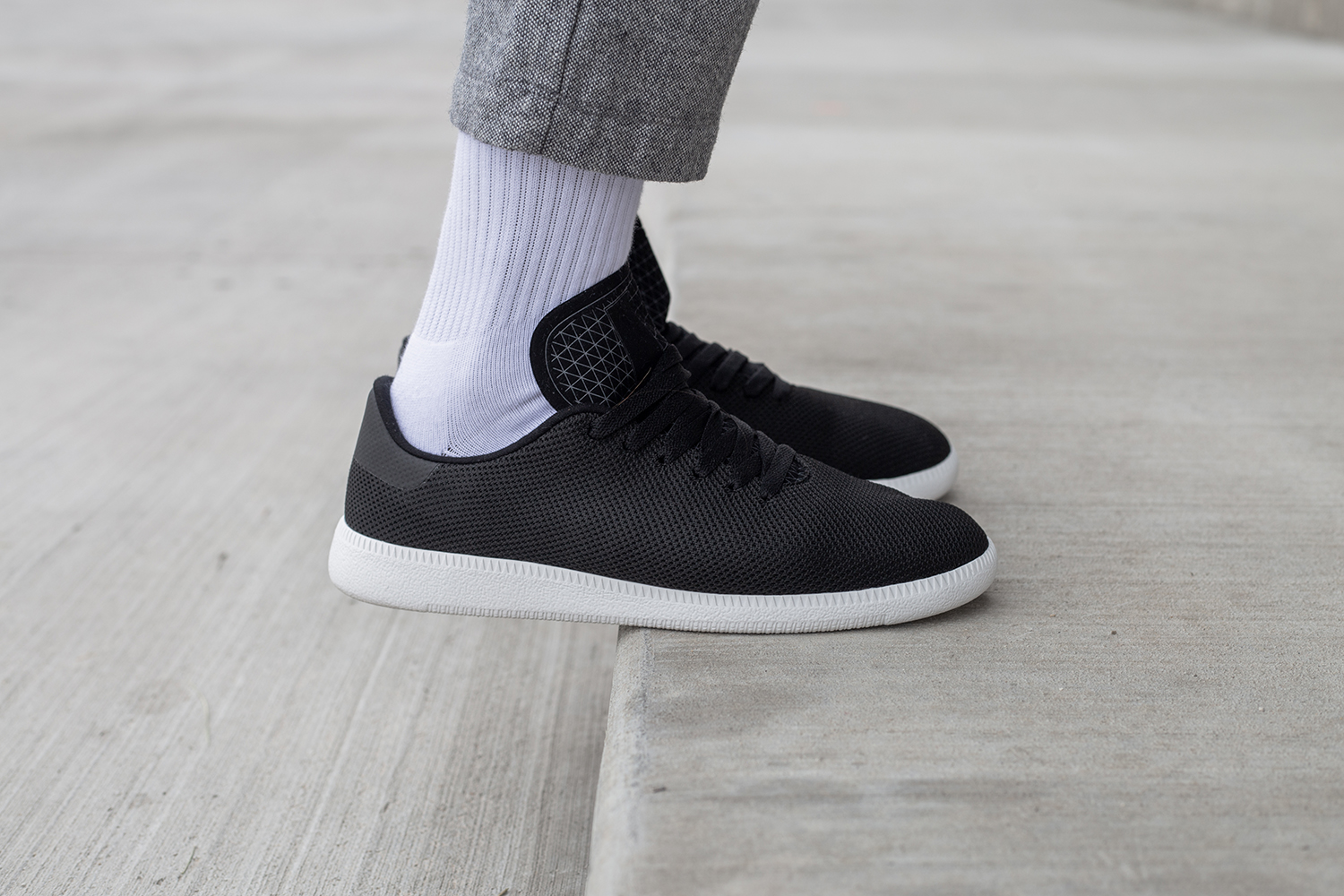 Oliver Cabell released the Phoenix in August, continuing its trend of crafting some of the most ethical and timeless footwear in the world. The Phoenix shoe is a lightweight, breezy, and stylish sneaker design that is made to be worn casually without socks, includes an antibacterial lining that wicks moisture and staves off stinky feet, and supplies an impressive amount of comfort. Other details include a lightweight EVA outsole, a comfortable removable insole, and a soft, temperature-regulating microfiber tongue.
The process works like this: First, Oliver Cabell receives its recycled water bottles (using about seven water bottles per shoe), which are then washed and shredded into tiny flakes. These small pieces are then melted down, cooled, and pressed together to form long strands of functional yarn. The yarn is cultivated and spun through a 3D printing machine to craft the Phoenix shoes' upper knit construction.
The result? A durable fabric that's used to make machine-washable, incredibly comfortable, and ultimately sustainable sneakers you can feel proud about wearing.
The Oliver Cabell Phoenix is available in two colorways. The all-white silhouette boasts a classic, versatile appearance that is suitable for casual strolls around town, but the design is definitely classy enough to be dressed up. The Phoenix is also available in a black-and-white design, which offers even more flexibility when pairing with your wardrobe.
Oliver Cabell's new 3D-printed Phoenix is available now, retailing for under $100.
Editors' Recommendations