Smart, stylish and commuter-friendly gear just got easier to find, thanks to Brunswick Park. And even with only two products in their arsenal to date, it's clear that they're hitting the difficult-to-reach niche of comfort, style and performance.
Less "athleisure" and more geared toward those who are always on the go yet value a great fit, Brunswick Park makes simple upgrades to everyday menswear essentials. Whether you need gear to easily pack into your stylish leather weekender or a jacket to wear during your commute — and at the office — the brand has you set. The Brunswick Park Blazer is made from the brand's custom Merino wool — the wool is bonded to polyester spacers to help the jacket hold its reliably tailored shape.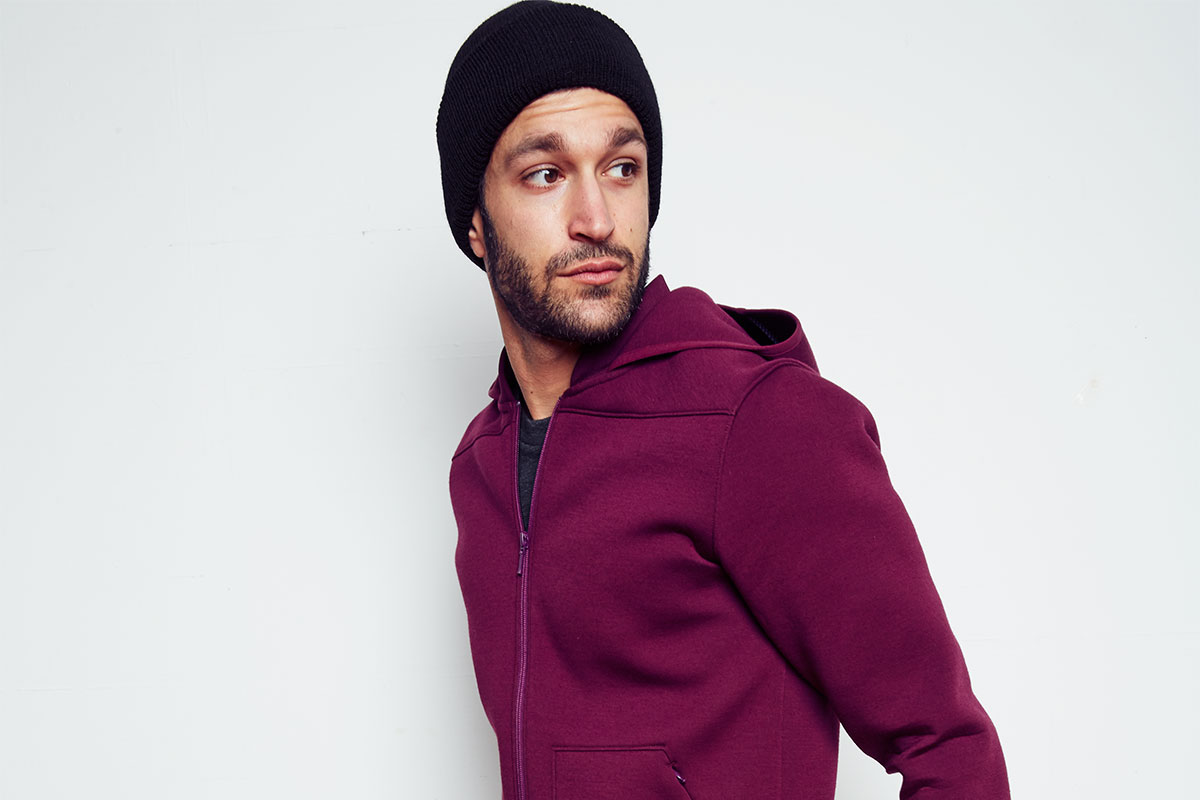 And small, oft-overlooked design touches add to the blazer's utility — take the pocket at the wrist, just big enough to hold credit cards or cash. Available in three colors, including a slate grey and a more eye-catching burgundy, this blazer is the perfect grab-and-go piece to pair with your favorite chambray shirt and classic dark denim, or chinos and a rugged henley for a bit of high-low style. Its utility is only enhanced by the fact that it's machine-washable — a true rarity among blazers.
For off-duty style, Brunswick Park takes that same approach — performance-based fabrics in reliable colors and great fits. That's certainly the case with the Brunswick Park Hoodie, made with the same Merino wool blend for comfort, breathability and machine-washable functionality.
It's off-duty style that doesn't sacrifice looks — it's definitely not your old college hoodie, to say the least. Heck, you could feasibly layer the hoodie under the blazer for a bit of casual comfort that still works as you dress for Sunday brunch or spend a relaxing day around town.
Layer it up with a thermal long-sleeve shirt and your favorite pair of black denim for unexpected, yet crisp, casual style. And team it with slim chinos and a classic Oxford for similarly versatile style, no matter where you go. That's the beauty of Brunswick Park — and that's why you should consider buying gear from the brand ASAP.
Editors' Recommendations