You don't always know that you need a pair of gloves … until you need a pair of gloves. It's an accessory that tends to be overlooked, but there's certainly a lot that goes into finding the right fit. Namely, do you need 'em for work or play? Where are you going to be going with them? And how long do you need them to last? Ideally, any and all of these questions will be answered with one of the pairs below. Dive into our picks for best men's winter gloves and get ready to bundle up.
Constructed with supple deerskin leather, these gloves from Hestra are as attractive as they are practical. Finished with a durable polyester lining and a gentle down-like insulation, they're sure to keep your hands nice and toasty all winter long. Plus, a knitted cuff provides a nice touch of comfort.
For those with a penchant for the racing glove aesthetic, look no further than this pair from Abel Brown. Designed for the open road, these bad boys feature a padded palm for premium comfort, an ergonomic fit for optimized mobility, and a super soft interior liner for all the cozy feels. Pair with your dad's vintage motorcycle jacket (and actual motorcycle) for a classic timeless look.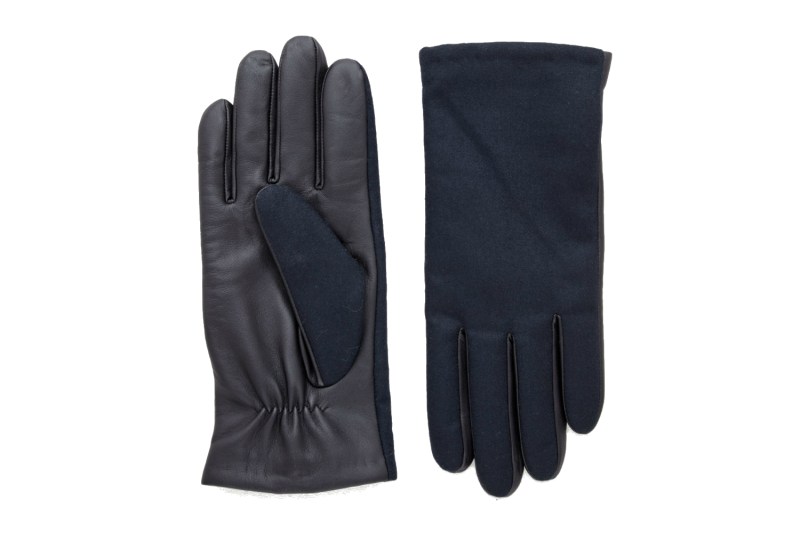 If you're on the prowl for a sleek glove that'll keep you warm without being too bulky, you may want to consider this pair from Cos. Built with buttery leather, a wool-mix felt front, and a luxurious cashmere lining, these gloves are guaranteed to up the style of any outfit, though we think they'd look particularly good with a fresh suit.
We love a fingerless glove for a little extra dexterity, and this pair from Ted Baker is one of our absolute favorites. A knit shell of wool and cashmere makes for a snug feel that's perfect for those early days of fall. Wear with a flannel and puffer vest for a casually fashion-forward look.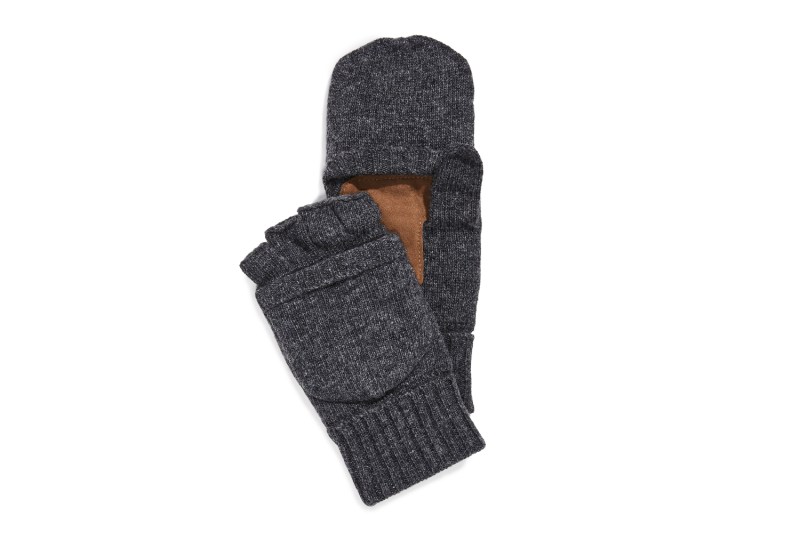 Get the best of both worlds with these convertible mittens from Polo Ralph Lauren. A discreet magnet allows for easy flippability as you switch between exposing your digits and covering them up. Available in either charcoal or black, these wool beauties are bound to become your new cold weather go-to.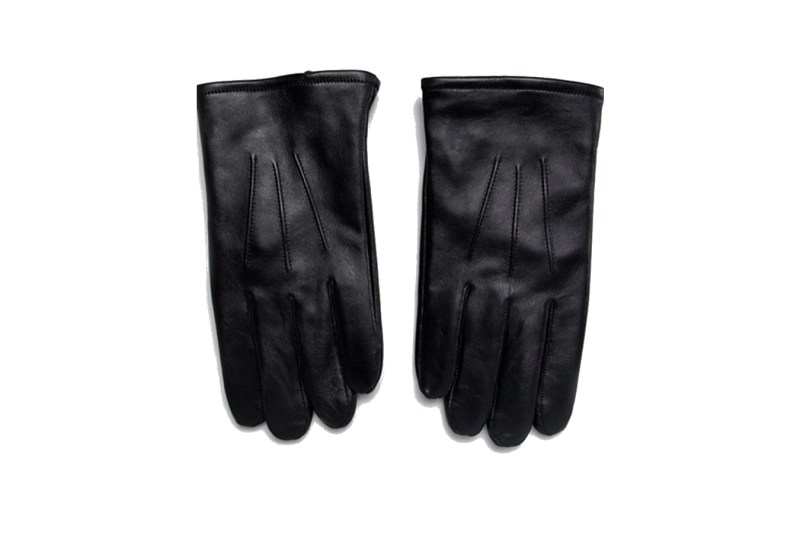 And finally, check out these fantastic leather gloves from Asos. Stylish in their own right, but included here because of their trackpad sensitive tips, which allow for smartphone use without taking off your gloves. It might seem like a small feature but can make a world of difference when you're trying to text your buddies on a frigid walk to work.
Now that you've got the gloves, it's time to round out your winter wardrobe with the best winter accessories for kicking the cold's ass.
Article updated November 12, 2018, by Cody Gohl. 
Editors' Recommendations