Just about everybody loves denim and has at least one pair of jeans in his closet. Part of denim's allure is its traditional indigo color. That rich, practically navy shade of blue washes down beautifully and looks great on most of us (unless you're part of the Kentucky's Fugate family, said to actually have blue skin … in which case, indigo on blue skin might be a little matchy-matchy). Indigo is also a bracing, refreshing tone that signals spring and the coming summer. The color takes on a starring role in the palette of our favorite collections this season, so prepare to look amazing in 2018.
Pact Crew Sweatshirt – $45
Look great and save the planet, all at the same time? If only Deadpool had it so good. Pact is dedicated to making comfortable clothes using sustainable materials in Fair Trade Certified factories. It's soft, French terry fabric feels good on, while it's organic cotton and recycled polyester blend will make you feel good inside too.
Southern Tide Nep Chambray Sport Shirt – $100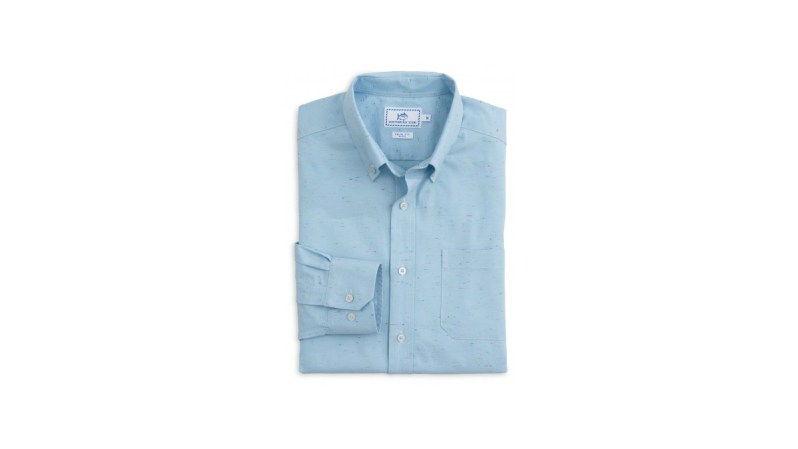 Like so many colors this Spring, indigo can be washed out — as demonstrated by this neat and clean chambray shirt — to form a pale, cool color reminiscent of sea glass. For those of you who aren't complete denim geeks out there, a "nep" is formed when visible fibers are exposed during the weaving process, in this case, providing a little warmth and texture to the pale blue ground.
Bonobos Beach Pant Navy Triangle Jacquard – $118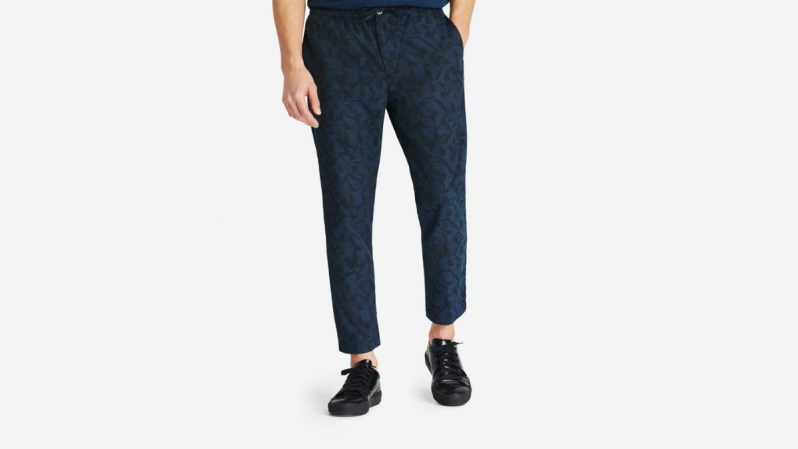 Bonobos' new spring collection seamlessly transitions from the beach to the city. These beach pants are graphically-patterned, yet sophisticated — maybe not enough for every boardroom, but perfect for casual Fridays. Of course, they're from Bonobos, so we know the fit will be awesome, and the brand shot with Thaddeus O'Neil, a designer known for his surfing-inspired, bohemian style.
Faherty Marled Indigo Knit Blazer – $198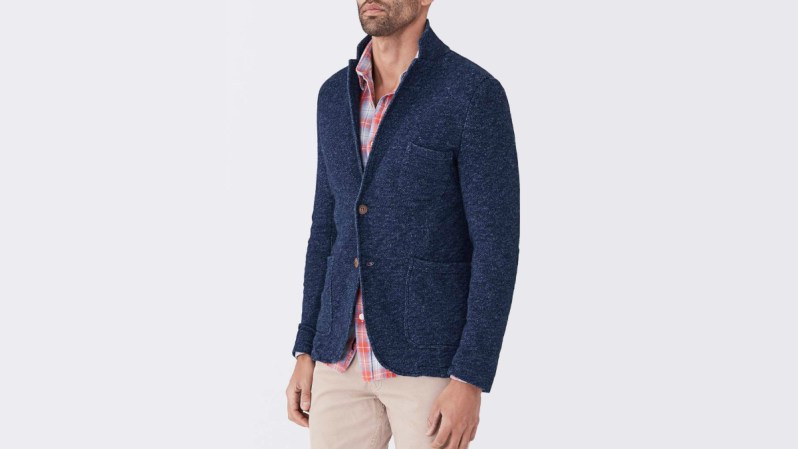 Faherty's Marled Indigo Knit Blazer is a sweatshirt for the office. Throw it on for just a tad more formality, but still feel relaxed and in the flow. It's knit from two different shades of indigo, for a rich visual texture. Dress up a T-shirt or dress down a button-up, and consider summer dressing managed.
Swims Breeze Tennis Knit Shoe – $150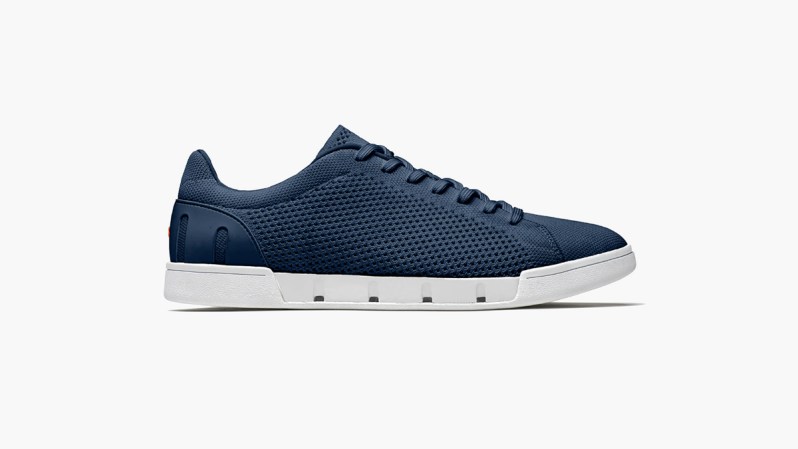 Don't give your shoes the blues! Finish off indigo style with these light, airy Swims shoes that offer extra cushioning and ventilation. Their clean, modern silhouette will pair well with most jeans, and are a perfect off-set to spring khakis and white pants.
Hook & Albert Weekender – $395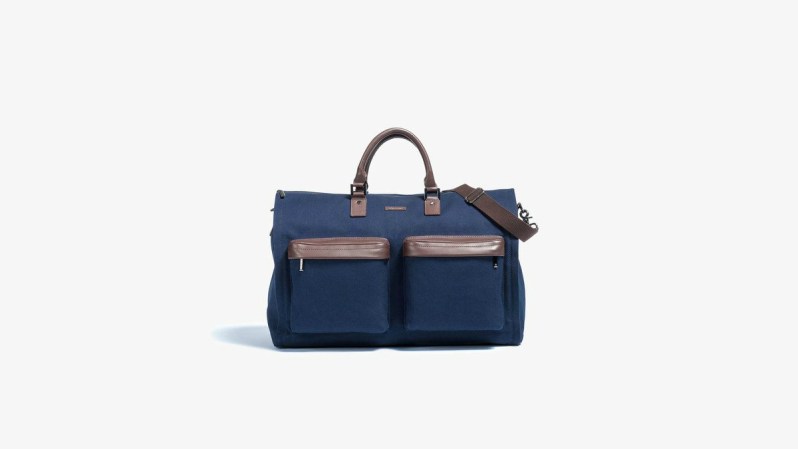 We couldn't pass up including this great duffel bag from Hook & Albert. Are your travels trending a little more formal? Need a suit for that business trip or weekend wedding? This is the perfect travel bag, allowing room for two suits, shoes, and accessories.
Article originally published by Tim Yap on June 4, 2013. Last updated by John Jones on March 27, 2018.
Editors' Recommendations