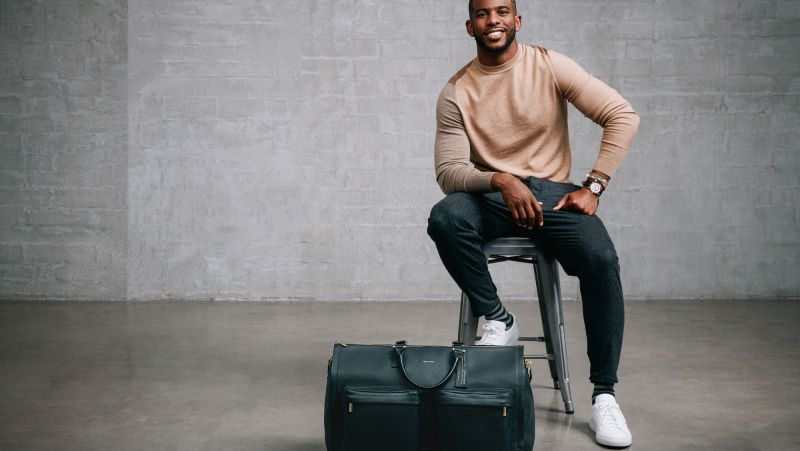 A star-crossed collaboration in upscale men's accessories brings together Hook and Albert — a global leader in accessories and travel gear — with nine-time NBA All-Star Chris Paul, current point guard for the Houston Rockets. The result is a stunning, limited edition capsule collection, with a rich leather weekender bag and backpack that are both understated yet demanding of attention.
For Hook and Albert, the partnership was a chance to bring the brand's understated flair to a growing market of guys looking to add a dose of self-expression to their wardrobes via quality accessories. The company sought out Paul, as his track record for style is revered as sophisticated and understated (we're not talking Cam Newton's barbershop quartet hat or Russell Westbrook's … well, everything).
"[Co-founder Cory Rosenberg] and I have always been a fan of Chris, both professionally and personally. We cater to today's mobile man, and based on Chris's travel schedule coupled with his business acumen and style, we feel that he is a strong representation of the Hook and Albert customer," says Hook and Albert co-founder Adam Schoenberg. "Not only is Chris' lifestyle a portrayal of how versatile our products are but personally, Chris is a great example of a dedicated athlete and father who holds his values very high and that speaks to us."
Fans may be surprised to know that Paul pulled inspiration from his grandfather, who owned a service station while Paul was growing up. This homage comes through in the line's emphasis on fabrics and leather, especially in the new commuter backpack, dopp kit, and the latest iteration of Hook and Albert's Garment Weekender Bag. Each style is available in both a slate gray and midnight black, featuring pebbled leather and custom gold hardware.
"Because my career allows me the opportunity to travel the world, packing has become increasingly important," says Paul. "On the road, organization is necessary, but also I like that my accessories reflect my personal style. Even in sweats, a great leather bag (like a watch) gives your look that added touch of luxury."
In addition to leather goods, the capsule includes a curated selection of lapel accessories in a variety of colorways, such as black and red plaid, black and white herringbone, blue poplin, and more. Altogether, the assemblage exudes a type of Steve McQueen simplicity, with small nods of color and heaps of quality textures and material.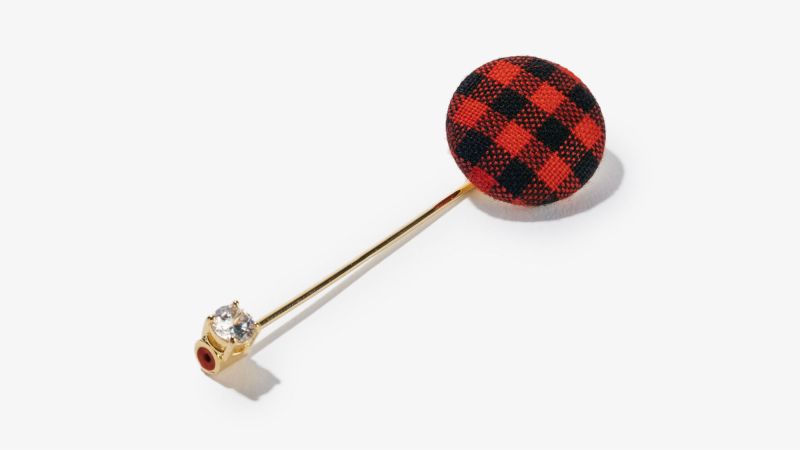 This collection is offered in upscale menswear boutiques and Saks Fifth Avenue, along with Hook and Albert's direct-to-consumer website, with prices ranging from $30-$585 (happy early Christmas to me!).
We're stoked to hear that a portion of all sales go toward The Chris Paul Family Foundation, which partners with the Brotherhood Crusade, The Salvation Army, Boys & Girls Clubs, LA's BEST, The Reachability Foundation, and Habitat for Humanity to provide resources that enrich and strengthen the development of healthy communities.
So pack up, give back, and look good doing it.
Editors' Recommendations