On May 9th, Fratelli Rossetti welcomed Leather Head Sports to its boutique on Madison Avenue for the New York act of their New Artisan project along with the release of a new collaboration: the vintage New York Special Edition men's sneakers.
The New Artisan project pays homage to Fratelli Rossetti's origins as a footwear company — sport. The brand got its start with the creation of technical shoes for sports such as hockey and skating. You could call them Nike's Italian cousin, only Rossetti did all of it about a decade before the swoosh.
Considering the occasion, the homemade sporting goods crafters Leather Head Sports was a perfect choice. The shop windows on Madison Avenue will be filled with detailed and traditional equipment, such as leather rugby balls, baseballs, and basketball balls, while also unveiling Leather Head Sports football to mark the occasion.
Paul Cunningham and company at Leather Head Sports have been devoted to crafting quality heirloom sporting goods that remind us of a simpler time. LHS believes that the love of play is a universal feeling that's instilled in us long before we become men. We're talking wee boyhood, here. And, as we age, these sporting goods play their part in bringing a sense of nostalgia to our often overly busy lives.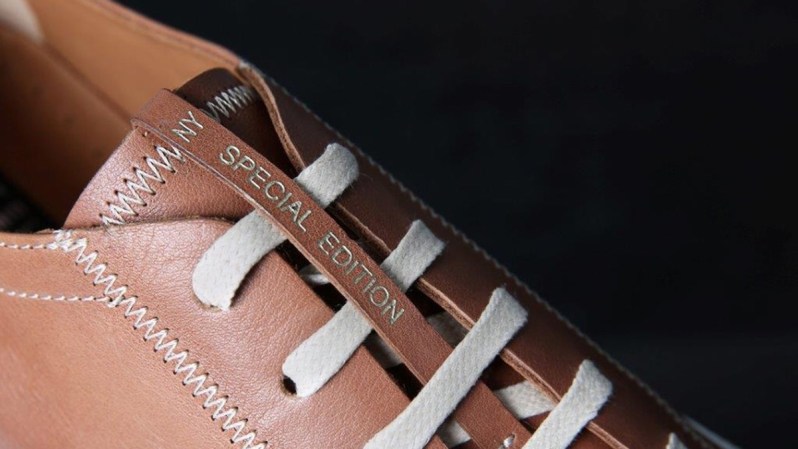 The low-cut leather sneaks come in two different colorways — tobacco or black. Both styles feature a stylish stitching pattern that is reminiscent to the stitching patterns used in the sports balls made by Leather Head Sports.
Each shoe is handmade to make sure every pair is unique. Made of soft calfskin, a customized rubber sole, and detachable insole, these puppies were built to last and to flash. With the New York Special Edition comes with a special price tag, however. The sneakers are available at the Madison Aveenue boutique or on their website for $460.
Editors' Recommendations