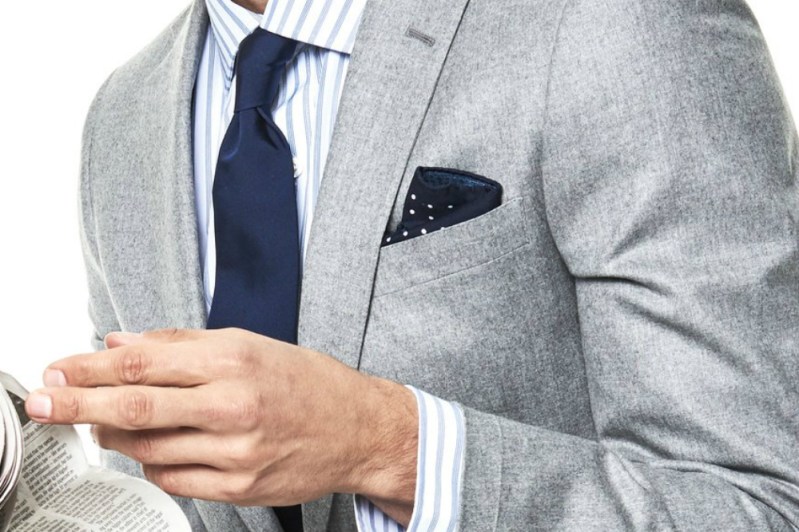 It's the end of the year and your calendar is filling up with holiday parties and huge end-of-year meetings. But you don't have a thing to wear.
Well, not nothing, per se, but your wardrobe needs an upgrade if you're going to put your best foot forward at that big budget meeting or dinner with the in-laws. To do so, turn away from your typical suiting styles and turn toward a flannel suit and be prepared to step your winter tailoring up a notch in a big way. Yeah, flannel suits are a thing. Shocked? Don't be.
Popular for its more casual texture and look, flannel suiting is to winter what linen suiting is to spring and summer. If you're wearing a suit in the winter, you'd do well to make it flannel. It's warm yet breathable; it's easy to move around in; and it's even easier to mix and match a flannel suit with your favorite pre-existing pieces (from cardigans to Oxford shirts to elbow-patch sweaters).
For all your winter tailoring needs, these are the best flannel suits to buy right now.
Best Men's Flannel Suits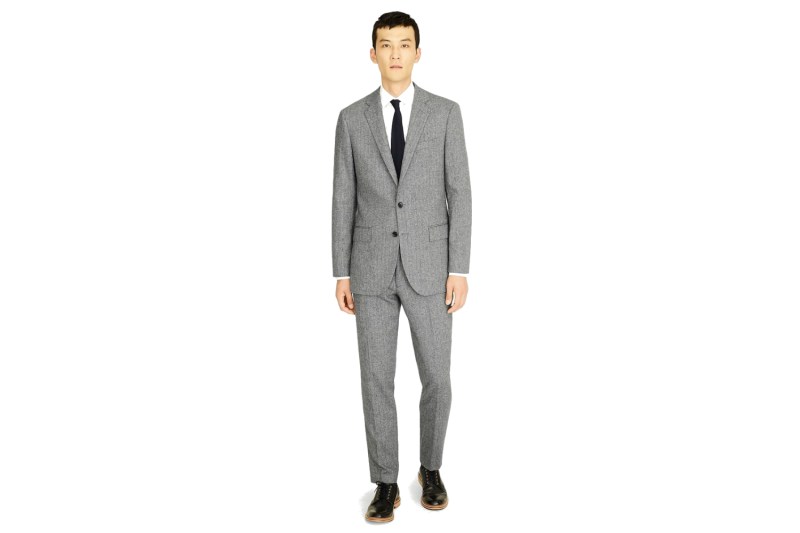 For guys of a certain age, J. Crew took everything we thought we knew about the suit and changed it entirely. Slim lapels, slim and flattering fits, new fabrics; it's all on the table now. That same design approach carries through to this sharp and timeless flannel wool suit. If you want to step up your suiting game for the holidays (and the rest of the winter), start here.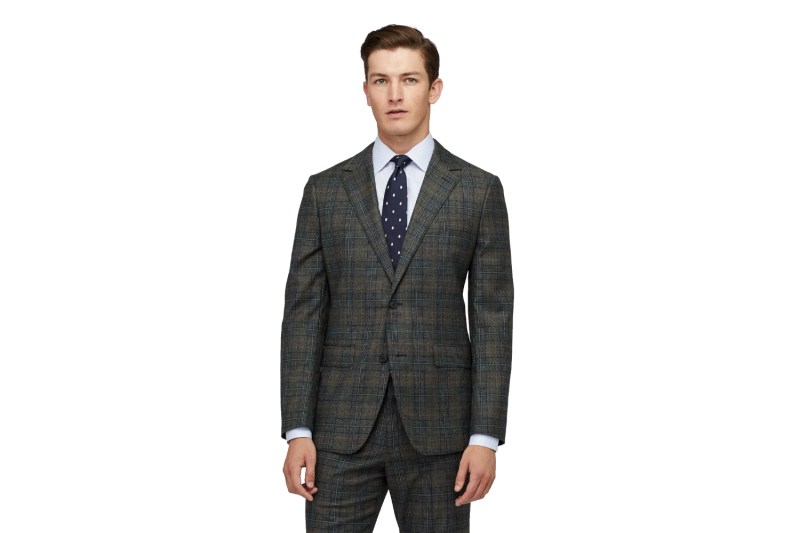 We love Bonobos for the brand's slim chinos and increasingly excellent outerwear and shirting. It's fitting, then, that its Jetsetter line of suits continues to rise to the occasion in terms of accessibility and quality. Made with premium Italian-milled wool merged with just a hint of stretch, this seriously stylish suit is made for your biggest holiday party or your next big meeting. It's definitely one of the best flannel suits you can buy now, and we think you'd do very well to pick it up as soon as possible.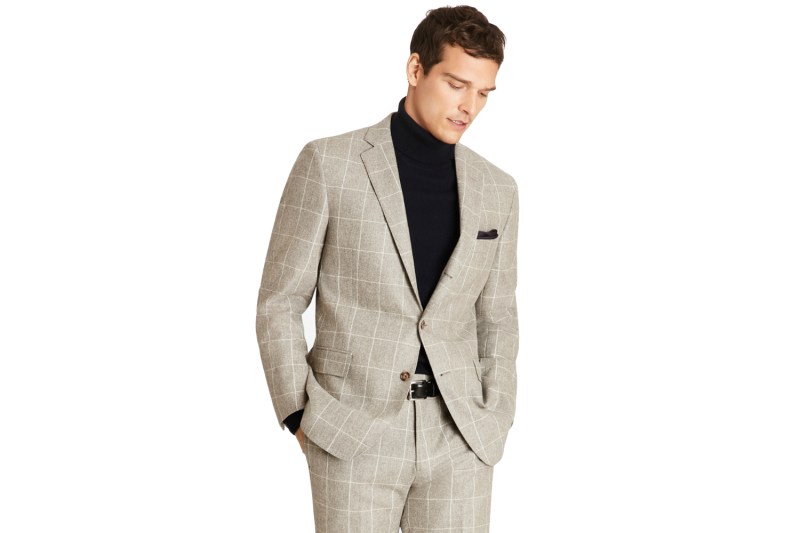 You can't help but admire a brand that's as consistent — and consistently stylish and classic — as Brooks Brothers. Take this windowpane flannel suit. It's well-considered and well-designed with a tailored (but not overly trim) fit, done in a beautiful tan Italian windowpane fabric and made in the United States. Perhaps one of the best flannel suits money can buy, no?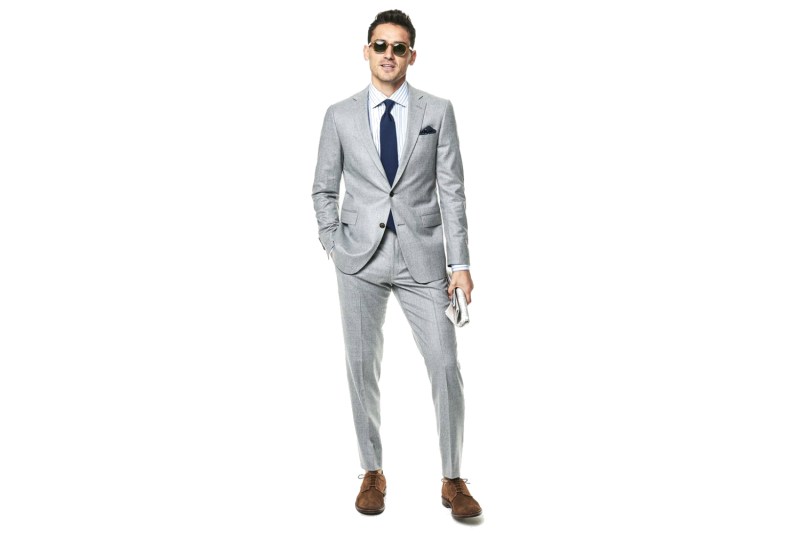 There's a great chance that even right now, you're wearing one of Todd Snyder's perfectly cut crewneck sweatshirts from his ongoing collaboration with Champion. If so, then add to your arsenal of Todd Snyder gear a refined suit. Snyder's brand represents all-American, classic style at its best, and this wool flannel suit (crafted with care in the United States) is accessible in terms of fit and price. Pair it with brown leather wingtip boots, a light blue dress shirt, and a navy wool tie, and you'll be the best-dressed guy in the room, anywhere you go.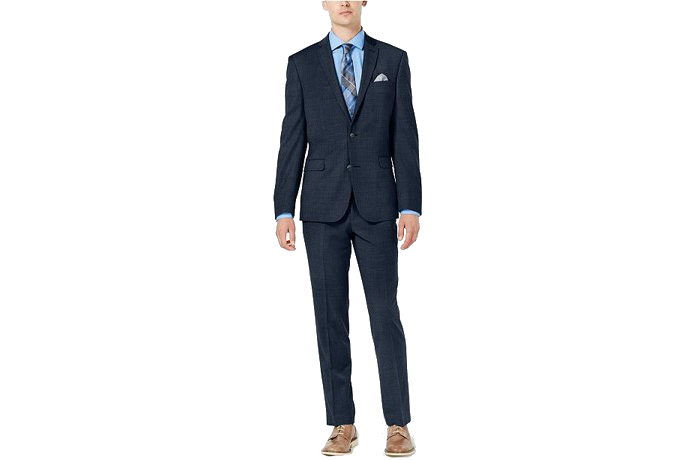 Don't feel like splurging on a suit you can't wear year-round? Fear not — Bar III is offering affordable, slim-fitting suit separates in crisp, classic colors like navy and light grey. A fine alternative if you want to try one out for your holiday party without refinancing your house.
Got a hot date, Christmas Party, or New Year's Eve bash to attend? A flannel suit probably isn't the best fit for that. Instead, check out our guide to the best suits to wear during the winter holidays.
Editors' Recommendations