Just as you stow away your lightweight jackets and tees when winter hits, perhaps you've taken the same approach with your watch rotation, putting aside your cotton or nylon straps in place of old standbys during the chilly months. We're here to tell you that it doesn't have to be that way — you absolutely can wear your favorite summer watch during the depths of winter. In fact, so many summer watches can perform just as well during the winter months. Take the rugged NATO strap, which can add a solid shot of texture and color to more classic, monochrome outfits. Or consider the stainless steel dive watch, a style worn with impunity by menswear icons like James Bond even when not taking a deep-sea dive.
The field watch is a staple in menswear. Like most menswear pieces, you can trace their history back to the military. When watches made the jump from pockets to wrists to allow soldiers, sailors, and pilots to fly, navigate, and fight with both hands, the field watch debuted in the trenches of World War I. Now, they are the perfect addition to your watch collection and serve you well in the summer and even better in the winter.
The best summer watches to wear this winter embody the casual, rugged style many of us crave right now. The right timepiece is just as comfortable peeking out from the sleeve of your denim shirt and herringbone blazer as it does on your wrist in the summer.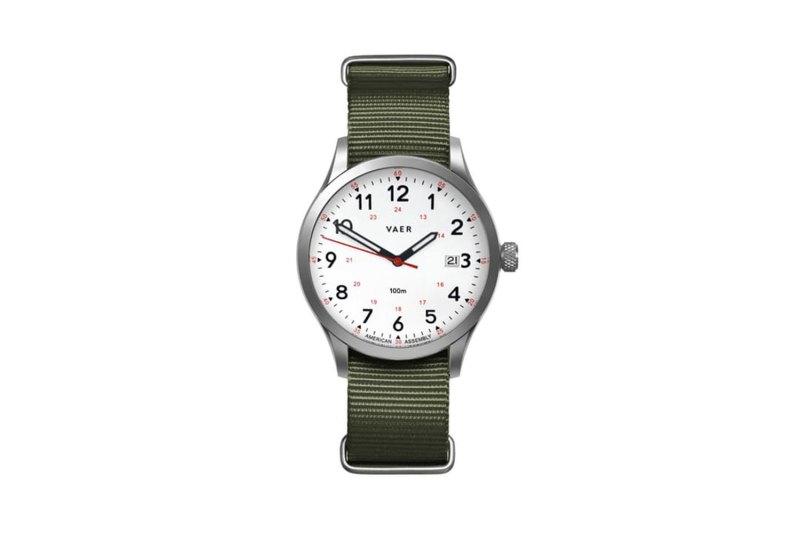 Vaer Watches Field Watch
This timepiece is effortlessly cool and classic. Like all field watches, the NATO strap is tough and durable; with a casing to match, it is up for any task and any weather.
One Eleven Field Watch
We'll keep things rolling with a tough-yet-understated (and highly affordable) watch you won't think twice about wearing in frigid temps. It helps that this watch looks cool as heck with your favorite cardigan and dark jeans.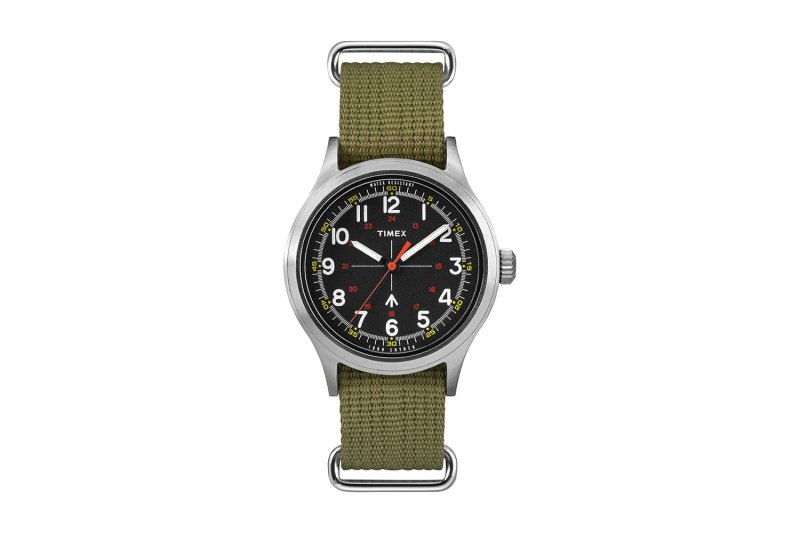 Timex x Todd Snyder Military-Inspired Fabric Strap Watch
We mentioned earlier that your summer watch could actually bring quite a lot of versatility and style to the mix when it comes to winter wear. Fittingly, this stone-cold modern classic with an olive NATO strap and black dial can do just that. Of course, it can also look amazing with your favorite jeans and sport coat.
Timex x Todd Snyder Military-Inspired Fabric Strap Watch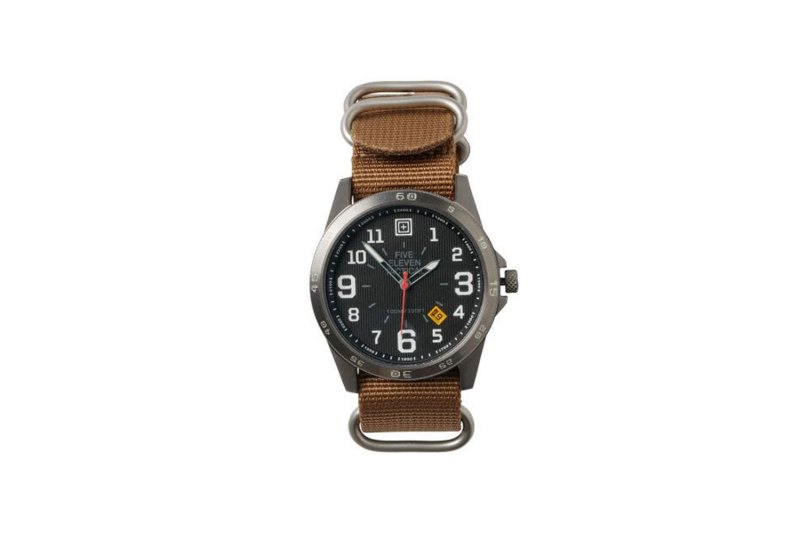 5.11 Tactical Field Watch
The folks at 5.11 Tactical know what it takes to be prepared for anything that comes your way. That is why they have the motto "Always Be Ready." With that in mind, they have built this field watch to stand up to anything, even the occasional snow flurry or blizzard. You want this summer watch dial visible in the bleakest conditions on your wrist this winter.
5.11 Tactical Field Watch
The winter months may see the rest of your summer wardrobe go into storage, but that doesn't mean your watches have to follow them. Keep them in your rotation, whether you are braving the snow with a shovel or out for dinner.
Editors' Recommendations