When we zero in on a brand we love, we tend to really, really dial things in. And when it comes to the best clothing brands for men, there's never enough research (and wish list-crafting) to be done. That's certainly the case when it comes to Madewell Men's, the menswear-focused offshoot of the wildly popular Madewell women's line. Madewell Men's recently launched its first-ever fall collection, blessing us with rugged and refined picks aplenty. We've been fans of the brand's slim denim and stylish sneakers, and this entirely new seasonal offering is no different — think of our favorite picks below as upgrades from the already-excellent line of brand basics.
Madewell Men's Flannel Shirt in Windowpane Plaid
If you thought you had enough flannel shirts, think again. This richly crafted Madewell Men's flannel takes the traditional windowpane pattern and explodes it into an oversized design in Golden Pecan plaid. In short, this is the perfect flannel to wear either on its own, layered underneath a navy herringbone blazer, or atop your favorite henley.
Madewell Men's Garment-Dyed Slim Jeans in Honey Brown
If there's one thing you can count on from the new Madewell Men's fall offering, it's that the brand's denim will be high quality. Take these garment-dyed slim jeans in a fall-friendly color, for example. The slim fit is impeccable, and the midweight cotton-stretch blend means these will do well on the road or at the office.
Madewell Men's Garment-Dyed All-Day Crew Tee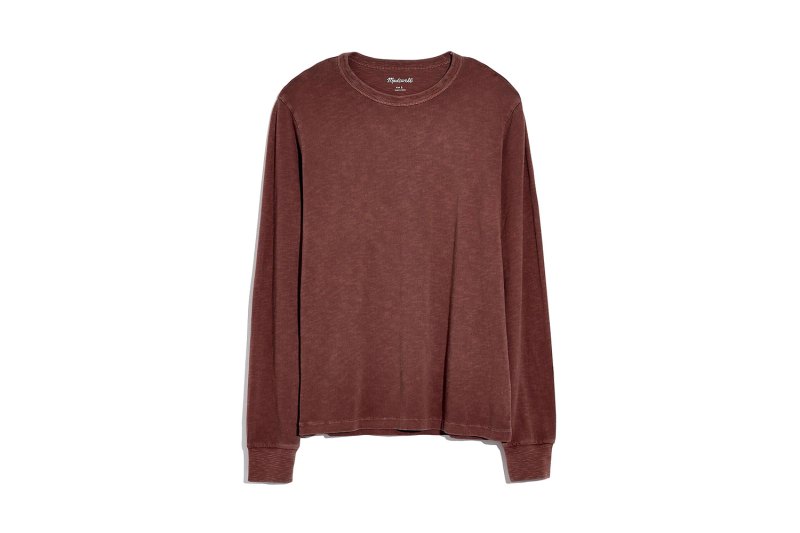 If your initial inclination is that you could put together one heck of a stylish outfit with only gear from Madewell Men's, well, you'd be exactly right. Madewell basics are hard to top, especially when they're as well-made as this laidback, effortlessly cool garment-dyed long-sleeve tee.
Madewell Men's Fitted Beanie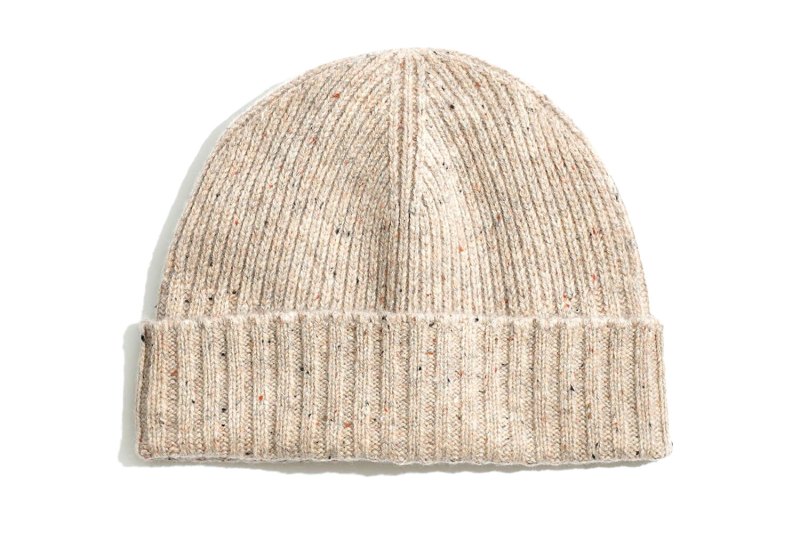 Even when it comes to the best men's winter accessories, Madewell Men's has you all sorted out. This fitted beanie is both on-trend and functional, and the Ashen Sand color should play nicely off essentials like garment-dyed tees and jeans (as seen above, as luck would have it!).
Madewell Men's Crew Socks in Melange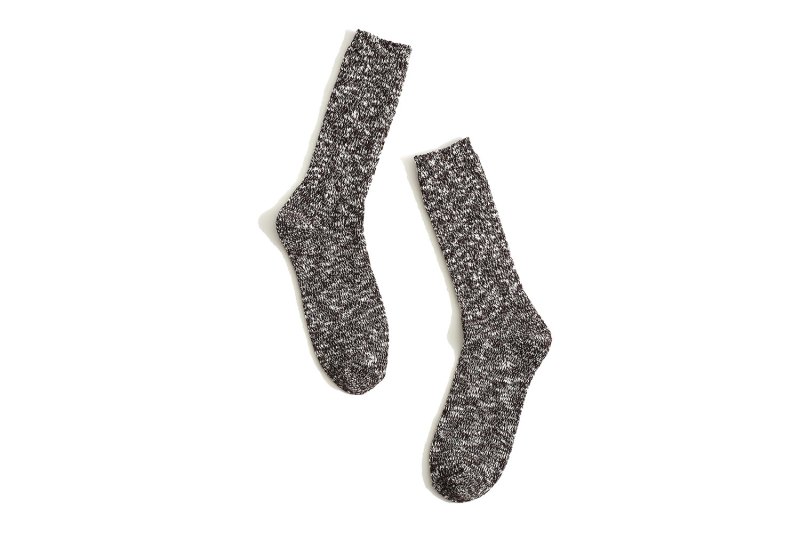 Last but not least: Even the smallest possible style details shouldn't be left to chance. That's why it's worth investing in the kind quality socks you can wear all fall and winter with your favorite boots (and again, Madewell Men's has you covered from head-to-toe).
Editors' Recommendations