Finally, clothing as wild and delicious as tequila.
Latin American fashion designer Carlos Campos is not taking Jose Cuervo's 222nd Birthday of Jose Cuervo lightly. And why should he; this is a serious celebration, people.
In commemoration of Jose Cuervor's anniversary, the Hungarian Campos was enlisted to team up with Spanish artist Ricardo Cavolo to launch a limited-edition, three-piece capsule of everyday wear.
Yes, tequila-inspired menswear. Que viva!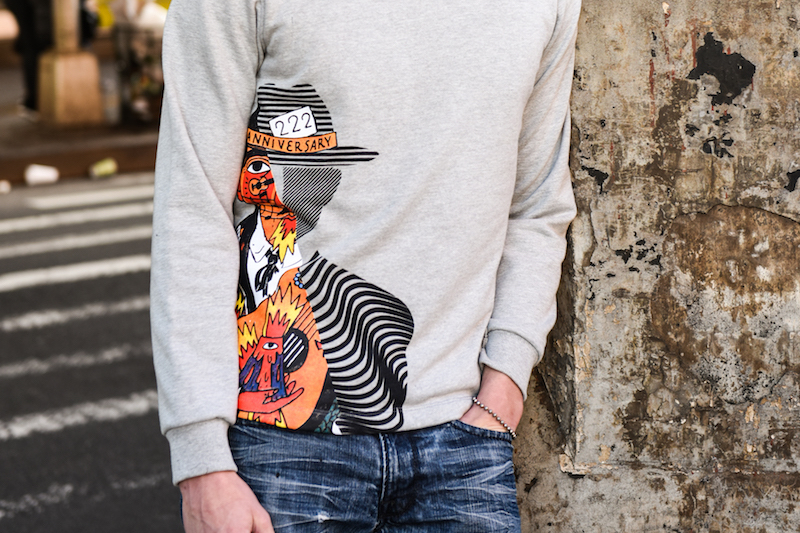 Each piece fuses illustrations done by Cavolo for Jose Cuervo's exclusive 222 bottle series, reenacting key periods in the tequila's history. The drawings are characterized by bold colors, magical characters, and folkloric tones. (Think sailor tats meets tarot cards meets Where the Wild Things Are.)
The four Cavolo illustrations created for the bottle series are Heart, Devil, Lady, and Music. Heart represents the beginning, when in 1795 the King of Spain granted Jose Antonio de Cuervo the first royal concession ever to produce tequila commercially. Devil comes next, when Cuervo tequila first crossed the border to the U.S in 1873 and was dubbed Agua Del Diablo or "Devil's water" and few Americans dared to drink it. If you've ever had a night of tequila drinking you may think of the beverage in a similar light.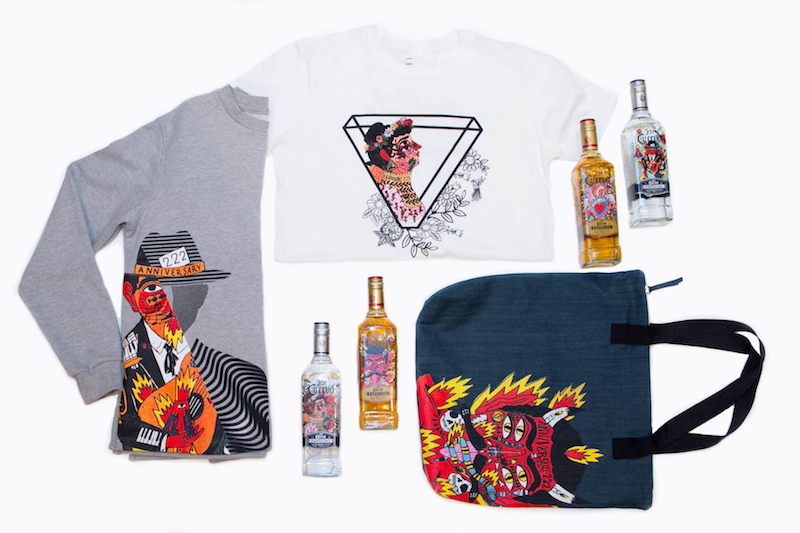 Next is Lady, since during the tumultuous years following Mexico's revolution, Jose Cuervo broke social convention by anointing a woman, Ana Gonzalez-Rubio y de la Torre, as the head of the entire company. And lastly, Music, since Jose Cuervo has inspired artists such as the Rolling Stones and their legendary 1972 Tequila Sunrise Tour, plus countless agave-inspired anthems.
This bottle artwork was applied to areas of the clothing within the Cuervo x Cavolo x Campos Capsule. Overall modern cuts get a jolt of vivid expressionism, Campos recently finished debuting his collection at New York Men's Fashion Week, in a show that carried a classic American vibe with a Latin twist.
Photos courtesy Jose Cuervo