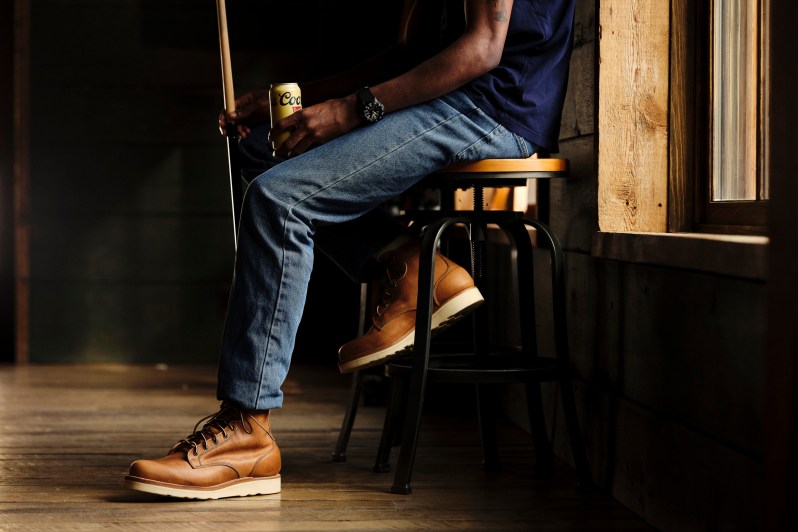 Last Sunday, men's online clothing store Huckberry and heritage American beer brand Coors released the second part of their Golden Hour Series. Part 1 told the story of elite wilderness firefighter and photographer Gregg Boydston. But it's Part 2, which was released on March 14 and features fisherman Eeland Stribling, that stands to make the greatest impact, expanding access to the creeks, streams, and rivers further than ever before.
Related Guides
Stribling, a biologist, outdoor educator, comedian, and ambassador for Brown Folks Fishing (aka BFF), is passionate about pushing for companies to acknowledge that there are more than white men who are up to their thighs on typical weekends. He's also deeply familiar with how it feels to be the only Black guy in the fly shop. "I've had some really sh—y experiences . . . where people look at me and ask if I'm in the right place," he says. As an ambassador with BFF, he and others are seeking to reclaim minority places in the wild spaces of the world while fighting against what they believe are conservationism's colonialist roots.
But just because he and his organization have serious goals doesn't mean that Stribling can't laugh his way up some pocket water. Probably because of his job on stage, he's quick to point out that everything doesn't have to be so serious all the time. "[Fly fishing has] become a culture of having to do certain things, have certain gear, look a certain way," he says. "It's really just having fun and trying to get better."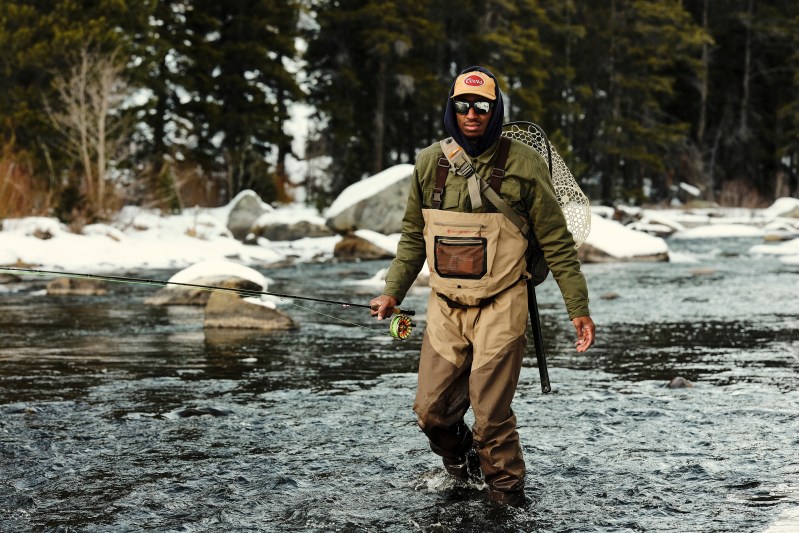 In conjunction with telling Stribling's story, Coors and Huckberry released the second part of their collaboration on gear, which includes the Huckberry x Coors Banquet Boot . Crafted from U.S.-sourced Horween leather and featuring heritage details like speed hooks for quick lacing when the fish are starting to rise, it's a boot that's both lust-worthy and incredibly practical. A special-edition, three-tiered toolbox made by Italian craftsmen also caught our eye. With classic aesthetic and solid steel construction, it's built to withstand generations of use and abuse.
Both Stribling and the Coors x Huckberry limited-edition capsule work hand-in-glove to raise awareness and increase funding for BIPOC outdoors initiatives, and 10% of the collection's proceeds will be donated to BFF to support further efforts to expand access and build community among minority fishing communities around the U.S.
While fly fishing hasn't always been thought of as the most diverse of outdoor activities, Stribling and Brown Folks Fishing are striving to change that. With the support of Huckberry and Coors, two American-founded companies committed to continued diversification, the group's mission is getting the backing it has long deserved. This spring, when the fish go on the feed and game wardens prepare to stock some of the great trout streams across the country, they'll find a growing number of minority fishermen and -women waiting to wet their lines. It's about time.
Editors' Recommendations