Not that you need one but here is another reason to look forward to summer: Mid-August will see the arrival of Dickies Construct, a new more fashion-forward and premium spinoff of the beloved and nearly 100-year-old iconic workwear brand Dickies.
Targeting the new generation of guys who want their clothes slightly more sophisticated with better fits and fabrics, the collection will offer reinterpretations of classic Dickies pieces with a more modern slant.
Ivan Dominguez, business development manager of the new label, gave me a preview of it at the Capsule trade show in New York in January.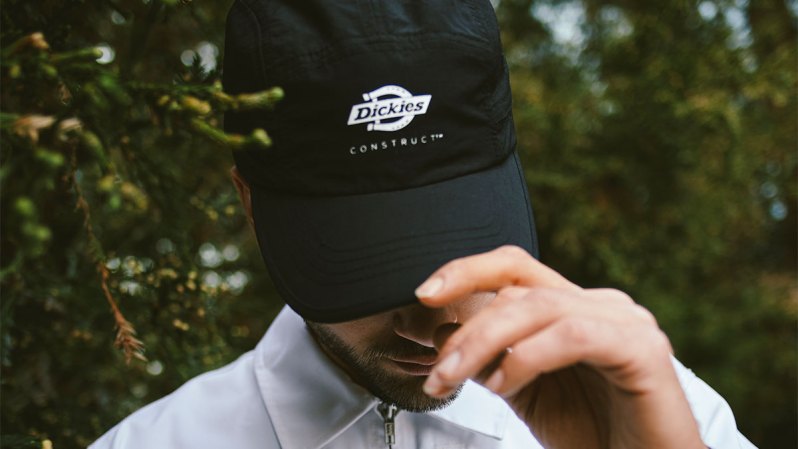 How did Dickies Construct come about?
Dickies has been around since 1922 and we decided to elevate the brand. We take a lot of traditional Dickies workwear pieces and we reimagine them in better fits and better fabrics. We have a core collection that is actual pieces that we took from Dickies and just elevated them.
When we sit down to create Dickies Construct we take a look at the backbone of Dickies and our design team takes a look at pieces that are viable in the current market and we reimagine them. We are curating the Dickies brand at a premium level. It has been pretty easy to just play around with the fits and fabrics.
What will the prices be?
We try to keep the bottoms at a very decent price. They are going to range from $88 to $98 because we don't want to scare people off. Dickies pants usually retail at $25 to $35 so we wanted to stay true to our core customer. But when it comes to the outerwear and some of the trendier pieces it's going to be anywhere from $110 to $350 and some of the outerwear might go up to $400.
How big is the collection?
We're currently with around 32 styles varying in different colorways but moving forward we do want to have a little bit more of a wider variety. Another good thing about Dickies is that we get a lot of people who are interested in working with us so we're thinking that potentially for the future we will team up with some really great people and be able to add their version of Dickies into the existing collection. So it will be Dickies core pieces the way we reimagine them and then we're going to sprinkle in some other ideas from artists, influencers or other designers.
What are some of your favorite pieces in the collection?
Our quilted vest. It's something we'll have every season. We'll reimagine it with different fabrics or by adding something to it. A work vest is something that is very traditional to workwear.
And every season we are going to have a coverall. It's definitely not the bestselling piece but we like to include that so people can identify it as part of the Dickies image. For the fall/winter 2017 season it will be totally white and maybe next season it will be pink or in a different fabric.
Then we're also going to stay true to the Dickies pant which is the 874, the traditional Dickies work pant, which is turning 50 years old this year.
And you use traditional Dickies colors?
One of the great things about working with Dickies is that they have a lot of heritage and one of the heritage things is that they own a few colors through [color company] Pantone. There are four traditional Dickies colors: the Dickies Black, the Dickies Moss, the Dickies Brown Duck and the Dickies Dark Navy. We took those four colors and we created a couple of camouflage patterns and we registered and trademarked them so we are the only people who are allowed to use those colors and those prints.
Who will the Dickies Construct customer be?
The customer is definitely someone who grew up with Dickies but who is now in a different part of their life. We want to target the young men who grew up with Dickies whether it was through street culture like skateboarding or working with cars or things like that. They identified with it as a subculture and then they grew up to have full-fledged jobs. But they have a loyalty to the brand so we are catering to the guy who grew up with Dickies and still identifies with it but needs it to be a little more elevated and a bit more modern.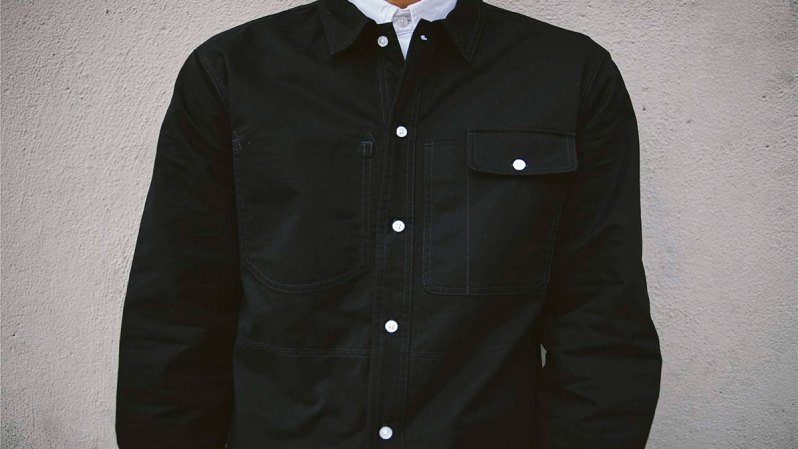 What has been the best part of working with Dickies on this new launch?
They have a lot of history and it's a legacy. Everyone has a specific memory that is tied to when they wore Dickies or that they identify seeing it on a father figure. There is a lot that goes into it and the brand has a very far reach. That's my favorite thing about Dickies is that it has a customer that transcends most markets. It goes from Walmart to the higher end boutique and it goes from the subculture of hip-hop music to working on cars or skateboarding. You can see Dickies in all sorts of facets of someone's life.
Where will the brand be sold?
We are still finalizing that list but we want to hit some of the top-tier accounts like Union in Los Angeles, Mr. Porter and people like Need Supply and even Barneys. We want to take it to the very top market.
And you're also making watches?
The watch collection is going to hand in hand with Dickies Construct. We have about 15 different watch styles.
What's the number one reason a guy should buy and wear Dickies Construct?
We represent a legacy and we represent hard work. We are a brand that has proven ourselves for generations and we want to hit the next generation. We cater to the new men's market and the new gentleman who is identifying himself with apparel and men's clothing. The idea is to cater to the next generation and the generation after that. We want to be able to transcend trends. We've been doing that for the past 90-plus years and we want to continue to do that.
Editors' Recommendations