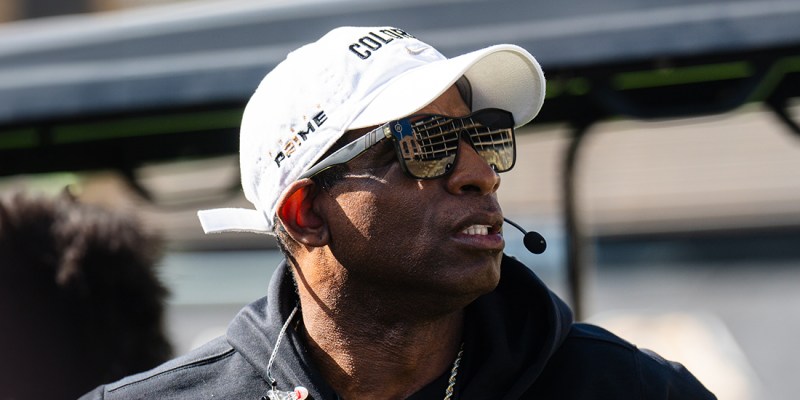 There are a lot of things that Deion Sanders is good at: baseball, football, and coaching the latter, for instance. But one that he is excelling at off the field is promotion. Sure, he is a name and a face, and it seems like it would be easy. But when you develop your own sunglasses with a brand like Blenders, you feel the need to promote harder than usual. And now, you can snatch up a pair of these viral sunglasses yourself but don't expect them to show up on your doorstep as fast as they went viral.
Creating a viral sensation
Before his Colorado football team took the field and triumphed over rival Colorado State in a double overtime victory, his entire team showed out with their own pair of Prime 21s, the new collaboration between "Neon" Deion and Blenders sunglasses. Of course, that is never enough, as he gifted big names in sports like Stephen A. Smith (sports TV host) and Dwayne Johnson (former wrestler and football monster himself) a pair of their own to promote to their giant followings. Not to mention, another commentator called him out before the game for wearing glasses in interviews. We're not saying it was orchestrated, but the timing was perfect.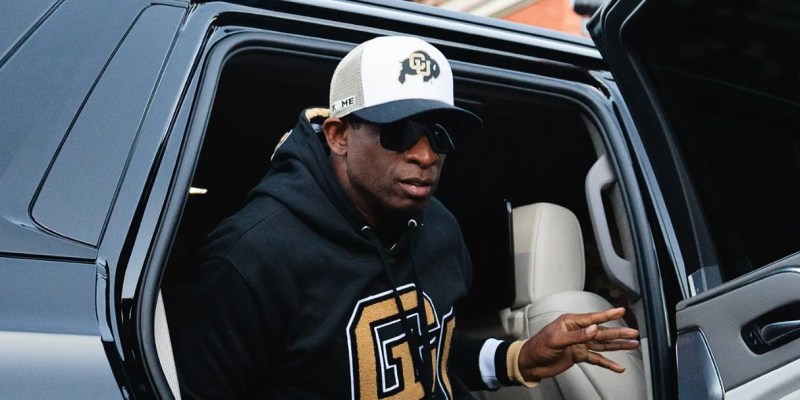 Deserving of the viral treatment
"I don't follow trends, I set trends. I don't follow styles, I set styles. I never look at someone else and see what they have on. I make you look down on yourself when you see me." When "Prime Time" entered the GQ style Hall of Fame, he broke down his iconic looks and began with that statement. He has always been a man who goes his own way, and because the man has some of the best styles we've seen on an athlete (and anyone else, for that matter), people follow him.
His Prime 21 Blenders sunglasses follow the pattern: Gold-tone hardware and a glossy interior play well off the matte black frame. Of course, you can't have a "Prime Time" look without a "Prime Time" flare, and the Prime 21s accomplish that by adding the motto of his Colorado team, "We Coming," on the temples. Coach Prime says it best, "When you look good, you feel good. And when you feel good, you play good."
Sanders has always taken it to the max when it comes to looking good. When he joined the Dallas Cowboys in 1995, his coveted number 21 was already owned by DB Alundis Brice. When Sanders found out Brice was going to buy a BMW, Sanders purchased it for him a day early and left it in the parking lot with a note that said, "Now give me my damn jersey." You won't have to buy a BMW to get your hands on these sunglasses, but you will pay $67 and have to wait for a while to get them. That's the downside of a viral sensation — but worth the wait.
Editors' Recommendations