Finding the right watch is a tricky endeavor — finding one that seamlessly blends style, durability, and functionality in one rugged yet accessible package is an even taller order. That's where the reliable Casio G-SHOCK G-STEEL line comes into play.
Blending the best of tough, weather-ready durability with the type of style that won't look out of place this holiday season, the GSTB100XA-1A, in particular, is the next watch you need to get on your wish list — or simply buy right now. It starts with lightweight yet rigid carbon, used to make a bezel that just won't quit or fail you, no matter what you put it through. It helps that the layered carbon bezel design is crisp, visually interesting and fashion-forward — and is affixed to a rugged case, packed with additional features other watches simply do not have.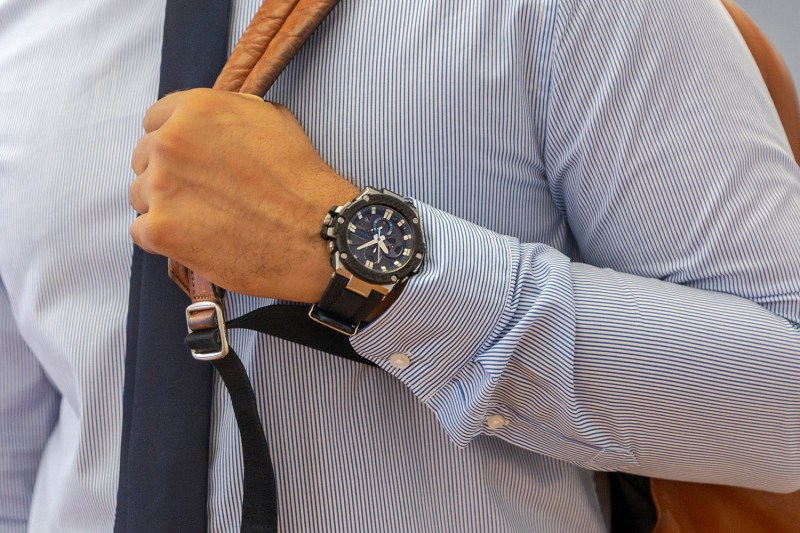 The same can be said for the clear sapphire glass — made to be highly scratch-resistant, no less. Like the rest of the G-SHOCK G-STEEL line, it's a versatile watch that's made to go anywhere you go.
The fact that it's equipped with Bluetooth® technology to connect to your smartphone — via G-SHOCK's Connected App — is a handy feature, too. Make no mistake though, this beastly, tough watch packs as much style as utility, and that's going to make it worth the investment.
It also features solar-powered functionality for another utilitarian touch that only makes it even worthy of your time and hard-earned cash. It's a watch that simply won't quit.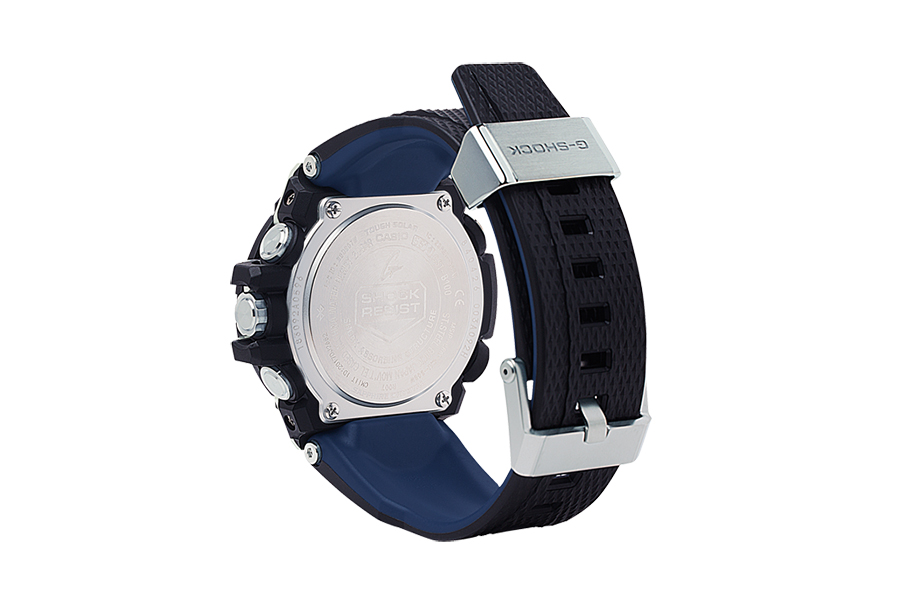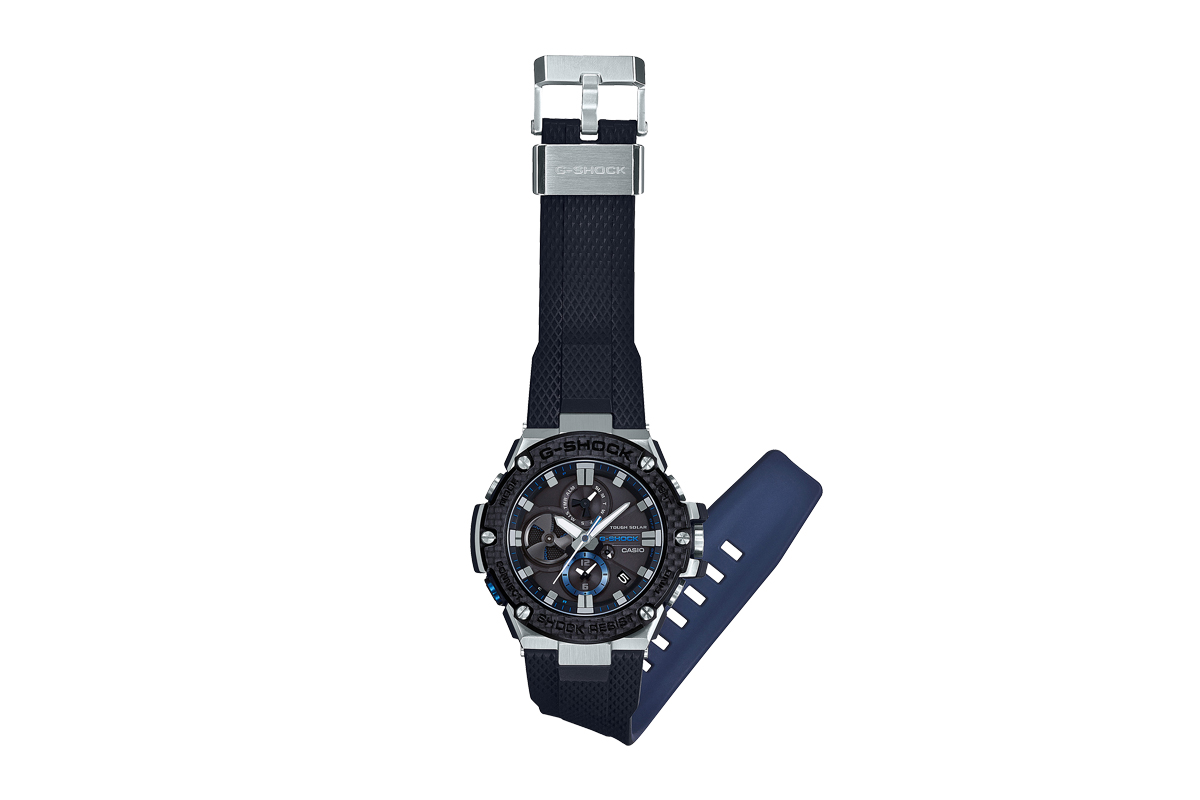 When you want a watch that won't fail your during winter adventures, reach for the G-SHOCK G-STEEL line. More specifically, pair it with tough chore pants, a warm thermal henley and a herringbone field coat for all-day performance (and shock resistance). A dash of style that wouldn't look out of place at your favorite bar.
Feeling more casual? The GSTB100XA-1A will wear with ease alongside a classic chambray shirt, faded denim and black leather moc toe boots at a holiday gathering. Heading to a late-season football tailgate? Trade your jersey for a long-sleeve merino tee, a down vest and tan chinos — simply add the GSTB100XA-1A for connected performance and style that stands up to winter weather. You'll stay on time via the G-SHOCK Connected app, you'll battle winter weather with shock-resistant technology, and you might just be the most stylish guy at your tailgate.
All of this is to say, the Casio G-SHOCK G-STEEL line is the ideal blend of style and function for winter and well beyond.
Editors' Recommendations