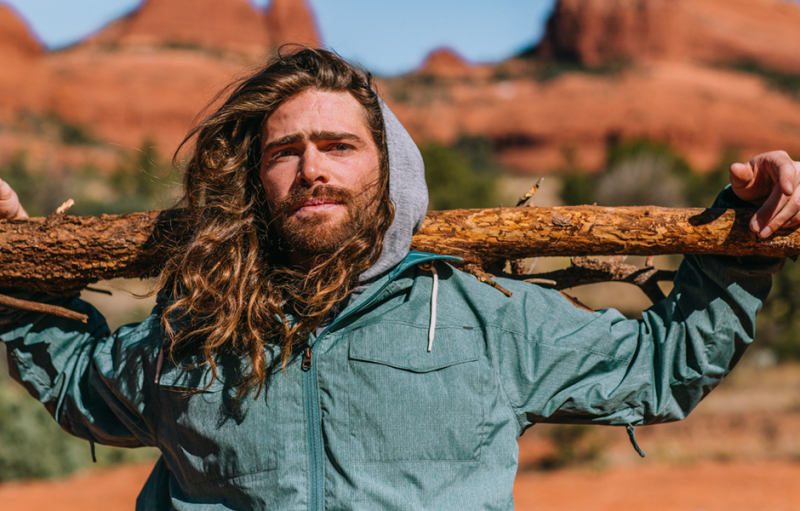 Ever since Jake Burton perfected the sport of snowboarding from a barn in Vermont, the name Burton has been synonymous with winter sports and snow. Long considered the preeminent purveyor of snowboarding gear, goods, and accessories, Burton has tirelessly spent the last decade expanding its production line by offering a wider range of merchandise. The brand still allows its loyal fanbase to shred the slopes in the freshest boarding gear each winter season, but now it offers a more eclectic selection of clothing, trekking, and travel gear fit for any active lifestyle.
Related: Embracing the Pacific Northwest with Erik Prowell's Bridge & Burn
To keep up with the process of broadening its own horizons, Burton recently released a new line of products aptly dubbed the Spring/Summer Durable Goods Collection. Though the company has always touted a quality stock of its apparel and equipment, the Durable Goods Collection aims to go further than just fitting into a particular season or simply embracing the outdoors. Rather, the brand just served up a "commitment to having fun" with a line devoted to campers, hikers, floaters, or people who just like to hang out.
With the line, Burton offers a choice selection of gear intended to be beaten, stretched, pulled-at, and thrashed during whatever adventure — or leisure activity — the wearer enjoys. It includes lighter clothing for when temperatures rise, warmer clothing for those nights spent with friends huddled around a bonfire, and an impressive line of accessories which make everything in between more manageable.
When producing the Durable Goods Collection, Burton stressed the fact it wasn't looking to reinvent itself. Instead, the company stated a desire to "make it complete" and offer consumers a line of products which compliment its already impressive lineup of merchandise. From clean looking boardshorts and Burton-emblazoned tees, to functional travel bags, tents, and jackets (for those rainy excursions), the Durable Goods Collection leaves no stone unturned.
Just like all of Burton's products, expect each item in the line to look as fashionable as it is durable. Throwing conventional color choice and style out the window, the Durable Goods Collection allows people to fully exhibit their own style and personality with a wide range of prints and colorways. Hawaiian prints adorn some of the collection's light sweatshirts, while others boast an Indigo Stone or Jellyfish print which just scream spring and summer. It isn't a collection which fosters fitting in, rather, it allows for personal expression and a little bit of fun.
For anyone who's sported a Burton snowboard, jacket, or pair of boots, you already know the kind of craftsmanship relative to the company's products. For those who haven't? Burton hasn't survived in the outdoor retail world for over 35 years providing a product keen on falling apart within the first 12 months of purchase. Instead, it built its empire on offering goods as dependable as anything else on the market. With the recent release of its Durable Goods Collection, Burton has yet again achieved a reliable line of merchandise worthy of any excursion or outing.
— To get a look at Burton's entire Spring/Summer Durable Goods Collection, head on over to the brand's website.
Editors' Recommendations