The Toms of athletic socks is about to donate 60,000 pairs in one night.
Bombas, a seemingly straightforward athletic sock company that got its start on Indeigogo, dominating its projected $15,000 goal raising $142,488 in 2013. Dayyyymn. Then they survived the often rocky startup period, still going strong today, while staying true to its mission of giving away one pair of socks to the homeless for every one bought.
Since September 2013, Bombas has donated more than 2 million pairs of socks. Yeah, what have you done?
Founders Randy Goldberg and David Heath are most definitely our new heroes— successfully launching a high-end sock company that does more than ogle at profits. And alongside their Toms-style giving back business model, the two additionally host side projects that boost their donating power. i.e. a new one called 60k Day, to be held on February 28.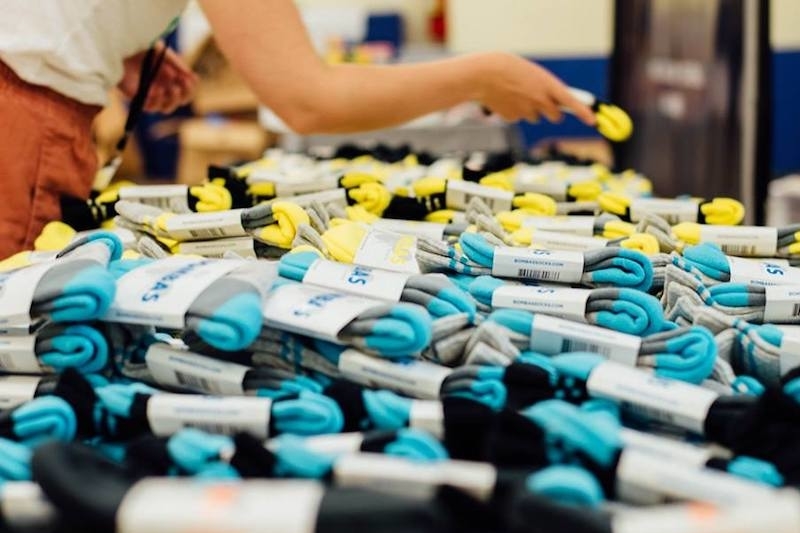 60K Day— named to reference the estimated 60,000 men, women, and children homeless in New York City— works by bringing together 60 of the most influential NYC companies with 60 Empire State-based shelters and service centers. Collectively, the goal is to donate 60,000 pairs of socks in one evening. No, not a 24-hour period but one evening.
Partners currently include Gap, Kenneth Cole, Marissa Webb, Harry's, Flywheel, Gett (who will be providing 60 cars for the evening), Shake Shack, ClassPass, Birchbox, LinkedIn, WeWork, Casper, and others.
If you're wondering why an upstart company would delegate so much of its energy to helping those in need, for one, Randy and David's quest to start the whole Bombas shebang began when they saw a shocking statistic from the Chief Communications Officer for the Salvation Army. The stat showed that socks are the No. 1 most requested item in homeless shelters. Two, because Bombas represents the future of entrepreneurship businesses, with the two founders initially securing charity partners as quickly as they did investors.
Companies that give back ARE the future, man.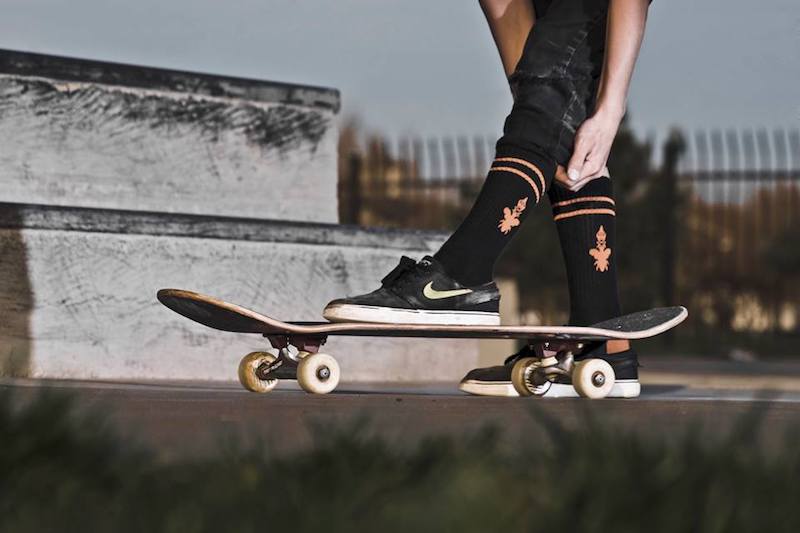 The Bombas sock itself is a Peruvian pima cotton natural fiber that is cool in the summer and warm in the winter. It also wicks moisture better than cotton. The seam at the toe is well, nonexistent (because that's the worst part of any sock) and a honeycomb support system used in the midfoot helps distribute pressure evenly throughout the arch of the wearer.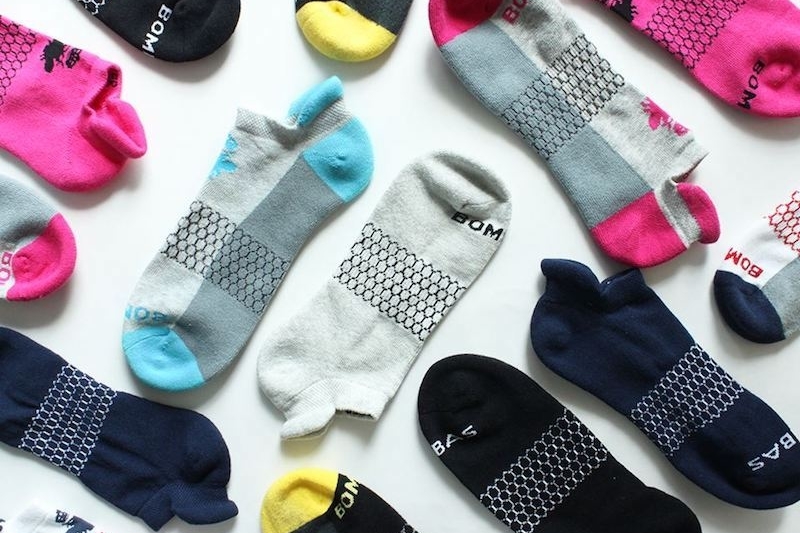 Since we're pretty sure you haven't invested in a new pair of all-season socks for say, three to five years, we recommend doing so on February 28 in accordance with 60k Day. We're looking to replace our athletic sock collection, after being allured by the Bombas bluster tab at the back of its lowcut option, which prevents rubbing and chafing. Not to mention the extra layer of support and comfort in the performance footbed (it was our New Year's resolution to try CrossFit, of course, and our dogs are killing).
Plus, if you've never invested in an article of clothing that packs a giving back side effect, we'll be the first to tell you it's a surprisingly stellar experience.
So buy and wear your Bombas with freakin' pride.
Photos courtesy Bombas