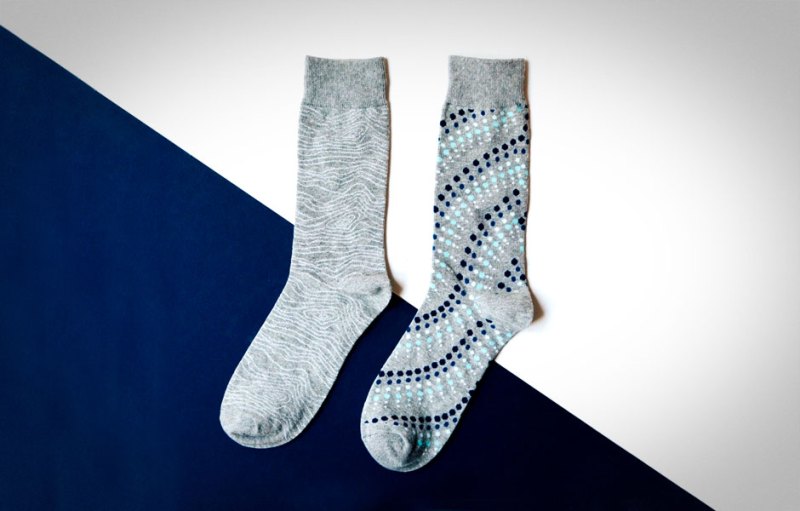 Socks and the ocean rarely mix well, but Richer Poorer Inc. has changed that. They've partnered up with the World Wildlife Fund (WWF) to help conservation efforts while keeping your feet stylish.
Richer Poorer was founded six years ago by Iva Pawling and Tim Morse who felt the lowly old sock deserved to be representative of your style and personality. They make quality socks with unusual, fun, bold, nostalgic patterns, many inspired by unusual places like thrift stores or photos from a vacation album. Think modernized vintage. They even have a subscription service so that your feet never suffer the fate of worn, boring socks. Larger brands have noticed; Richer Poorer has partnered up with companies like J. Crew, Baggu, and Poketo, among others.
Through a mutual friend, the company joined forces with the WWF to create some very special socks. There are a couple of limited edition styles to chose from and at $29.95 for a two-pack, you might want to purchase each set. After all, 100% of the net proceeds are going to the WWF. The oceanic theme has two patterns per pair: one has the animal that is endangered (or damn close to being endangered) and the other foot shows that creature's natural habitat. It's a lot of information conveyed on two feet. You've got the Whale Shark and its deep ocean map set, the Yellowfin Tuna and ocean sunset pair, and lastly the turtle and coral reef combo. While it's fairly depressing that these majestic creatures are in trouble, the socks that are helping them are boldly colored and are sure to generate conversations. Mix and match them or wear habitat socks together and animal socks together– you've got options for proudly wearing your ecological concern.
But helping out a worthy cause isn't a new concept for the California-based company: they have a habit of giving back. This Father's Day they donated $5 of every order of a 5-pack of socks to the men's health organization, Movember Foundation.
Thanks to Richer Poorer, you're going to look damn good while helping some of the ocean's most vulnerable creatures.