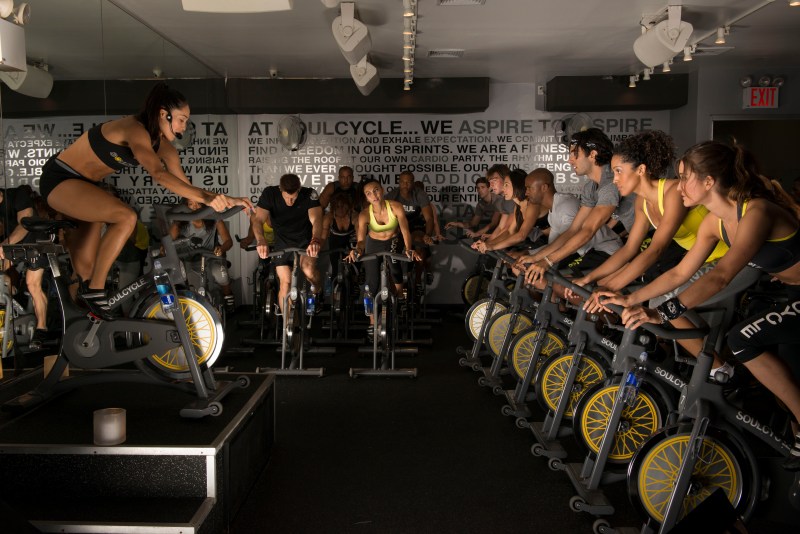 The holidays are all about bringing on the food…and possibly some bloat.
So what's a guy to do? Well, if one of your new year's resolutions was to get fit quick – you're in luck. The Manual enlisted some of New York's top trainers to help you out.
How to lose the holiday-bloat:
The goal is to be able to enjoy ourselves throughout the holidays, without letting all of the hard work from the year go to waste.
My first tip is to stay hydrated. We can get caught up drinking less water during the holidays and end up drinking more egg nog, wine, alcohol and soda. So make sure to still get your daily supply of water with these additions:
1) Add cucumber to your water. Cucumber is great for de-bloating. Drink throughout the day
2) Try green tea! Iced green tea. Hot green tea. Any green tea. And instead of sugar, try it plain or with agave.
3) Bragg's Apple cider vinegar in your water first thing in the morning helps to reduce your belly fat!My next tip is to stay active. We end up working out a lot less or not at all during the holidays. So the goal is to continue your workout regimen or to get right back on track when the holidays are over. We don't want to get caught up with a big, fancy, resolution. Just take it day by day so it becomes your habit and lifestyle.
My last tip is to stay away from salt as much as you can. Too much salt in our bodies allow us to retain water weight and bloat. So the less salt intake, the better for flushing out the bad and keep in the good.
Ramel Murphy / Equinox Tier 4 Coach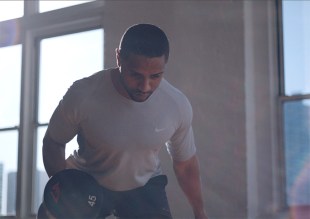 In the wake of endless errands, shopping, and numerous holiday parties serving sweets and empty calories galore, a targeted, realistic strategy is necessary to make it through the holiday season without additional baggage weight or significant reductions in your performance at the gym. Here are few easy tips that can have some serious impact.
Incorporate multi-joint timed intervals to your workouts:
Making your workouts timed with a 40 seconds/20 seconds work to recovery ratio, will allow you to keep up the intensity while allowing the muscles to re-hydrate and recover just enough for another intense bout. For example, take 4 of your favorite multi joint exercises (dumbbell squat to over head press, alternating reverse lunges to dumb bell bicep curls, barbell deadlift into a bent over row, and kettlebell turkish get ups) and complete them in a circuit with this timed splits for at least 4 rounds and you will feel the burn. Be sure to select a challenging weight that you can complete the whole 40 seconds of work for all the rounds. All that matters is that you do not stop during the working portion of the circuit. You can complete two circuits of this format and be out of the gym with a full body workout in less than 40min. (4×4=16min x 2 different circuits=32 minutes)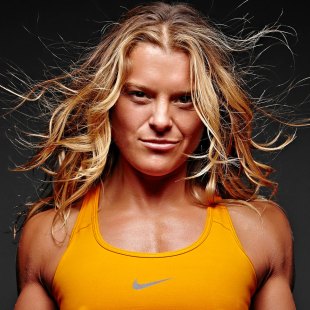 Holly Rilinger
Nike Master Trainer and Flywheel Master Instructor and star of Bravo's new show "Work Out New York".
Get your Greek Yogurt on:
Yogurts that contains bifidobacteria can help with bloating. Two brands that have this ingredient are Fage Total Greek Yogurt and Activia, both of these contain bifido. If dairy isn't your thing (if you are lactose intolerant, dairy will leave you bloated), a probiotic supplement, like Align, contains bifidobacteria as well which has the same effect as yogurt.

Potassium:
When potassium is low, the body retains extra sodium and holds on to water. Make sure you eat foods rich in potassium like bananas, tomatoes, mushrooms and spinach.
Dolvett Quince / Personal Trainer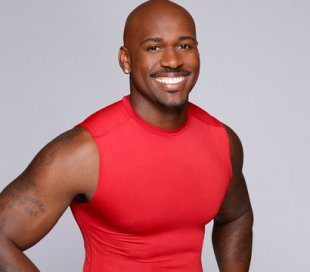 Digestive problems and bloating are often linked to insufficient stomach acidity,and poor eating habits. Fresh-squeezed orange juice can help increase the acidity within your stomach and promote better digestion, but it should be consumed prior to eating and not combined with most foods. Drinking Trop50 for example could help, not to mention it has 50% less sugar than other options. So you will feel better and not put on those extra calories.

Editors' Recommendations