In 1994, Bart Kyzar, Mark Falvai, and Doug Hudson formed Chrome Industries to make cycling bags and apparel. When they moved on from Chrome in 2009, Bart and Mark refurbished an old warehouse in the Mission District of San Francisco as a workshop for building gear as tough as it is beautiful. Thus, Mission Workshop was born.
Jeff Roberts from Massif Mountain Gear Company specialized in creating advanced combat apparel for the CIA, Navy Seals, NASA, and teams that "don't officially exist." Roberts now runs the apparel design crew at Mission Workshop.
From the Arkiv System for backpacks that debuted in 2012 to sleek new camera carriers and hydration packs for 2018, Mission has been quite busy in its workshop. Here's a look at the best gear that the brand has to offer right now.
Build Your Dream Backpack
Modular backpacks have been around for a long time for military purposes, but have only recently made their way onto the urban scene. Adapting this MOLLE (Modular Lightweight Load-carrying Equipment) system the military, Mission Workshop created the patented Arkiv attachment.
The base Arkiv packs come with either two, six, or eight rails to slide attachments onto. Thick metal clips on the modules slide onto these stiff webbing rails or on other modules. They're easy to add, pop off, and customize.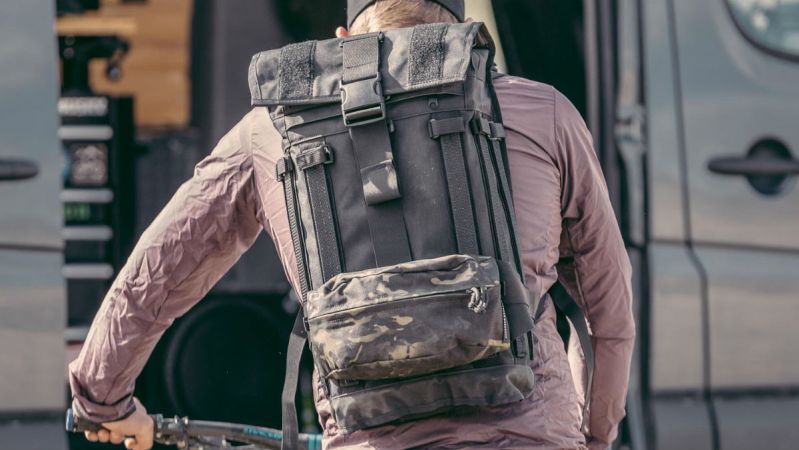 The main pack has 20 or 40 liters of space with a laptop-sized pocket and one small external zip for quick access. It can be closed with a roll on top or just by folding the flap down; a huge buckle holds the whole thing shut. The exterior is made from super-thick 500 denier nylon with a urethane polymer for water and stain resistance.
Go minimal with one or two pouches or all the way to eight or even 10 pouches for laptops, notebooks, hard drives, sunglasses, and travel essentials. The folio and laptop pouches, which hold larger books and computers, fit on the back of the pack and provide two additional rails for more modules. Small pockets fit on top of that or on the side of the bag. A rail on each of the shoulder straps on the front fits small pouches for cell phones or passports.
Keep Your Glass Safe
With so many photographers using the brand's bags, Mission Workshop designed a padded camera insert to fit with any packs 20 liters or larger (like the Arkiv). A large clamshell lid opens to reveal all your lenses and a smaller end-lid opens to allow you quick access to your main camera. You can also get the optional messenger bag straps to run with The Capsule alone.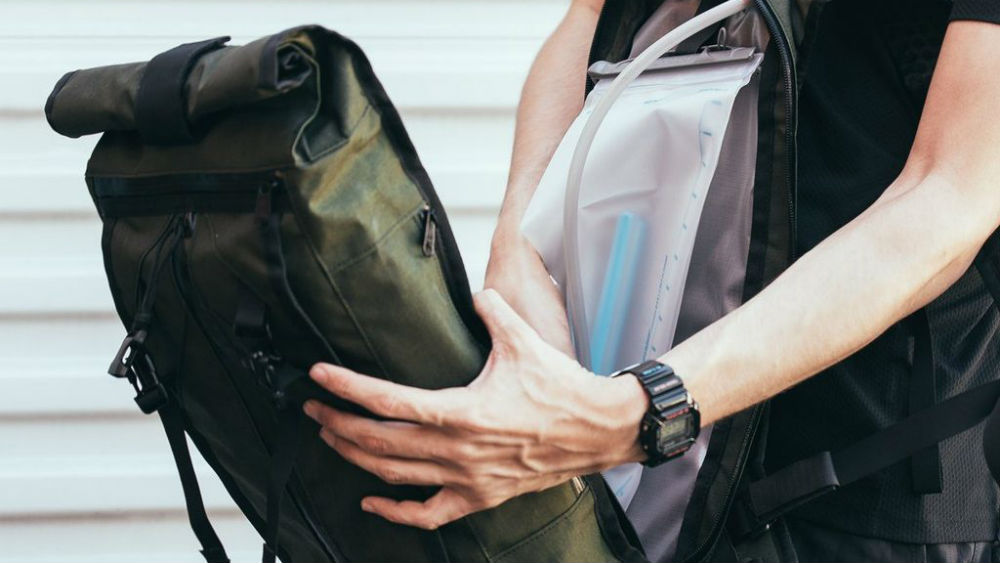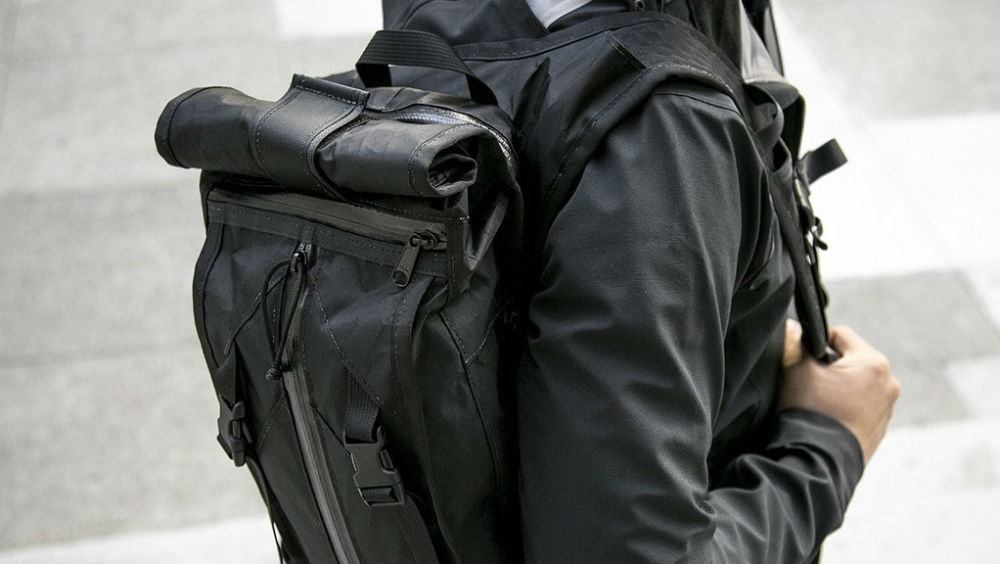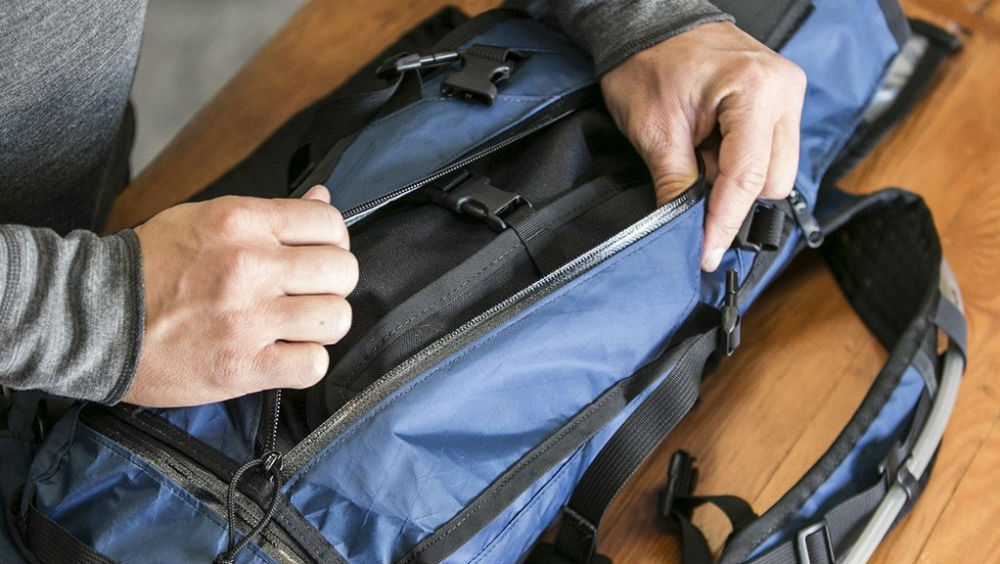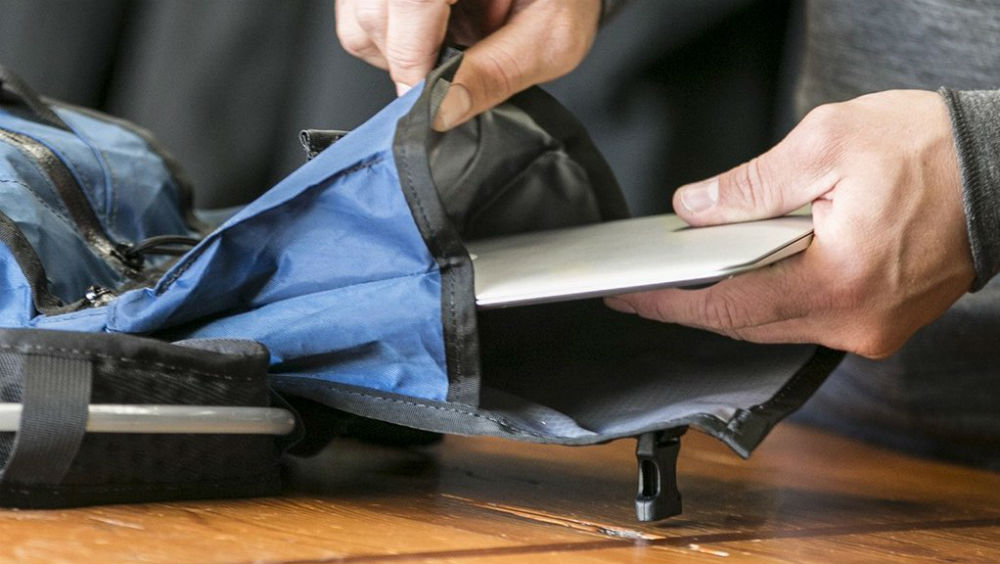 Stay Hydrated
Cyclists need water, but finding a way to carry that water without weighing you down is tough. The Mission Workshop guys have taken their 20 years of cycling gear knowledge and built a burly hydration pack that looks as good as it works. Four small pockets and a main gear holder complement the big clamshell opening for the actual hydration pack. Hip belt "wings" wrap around your body, keeping things stable, while the waterproof fabric protects everything inside.
Editors' Recommendations