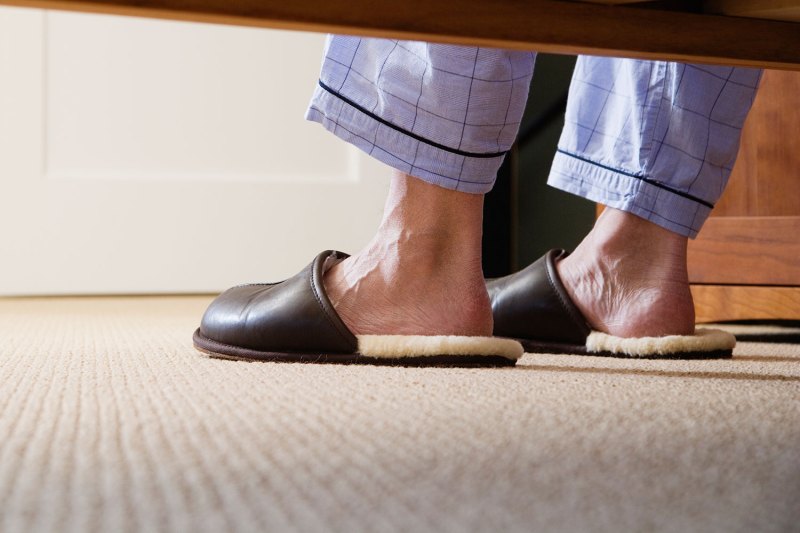 Walking around barefoot indoors can be a strain on the feet due to several things, including splinters, lack of support, and scattered Lego blocks. While flip flops are great to have in your home, they're designed more for outdoor use. As we elevate our at-home wardrobes, slippers are now having a moment. They're a new essential to the work-from-home uniform and something we expect to carry on even past the pandemic.
Today's slippers are nothing like your grandpa's slippers (some are … and that's okay, we love them too); most of them have a fun, modern twist. Whether it's an ode to classic sophistication or streetwear-adjacent, we rounded up some of the best men's slippers out there right now to up your work-from-home wardrobe. These slip-on shoes are comfortable and versatile, and your barefoot feet will thank you.
Related Guides
Minnetonka Sheepskin Ankle Boots
Minnetonka has a rich heritage of slipper craftsmanship that reaches its ultimate expression in this cozy version. The men's sheepskin ankle boots are made to stretch to the contours of your feet and wear pattern over time, ensuring that each pair of Minnetonka sheepskin boots fits snugly and gets more comfortable as you wear them.
Hanes Memory Foam Indoor Outdoor Clog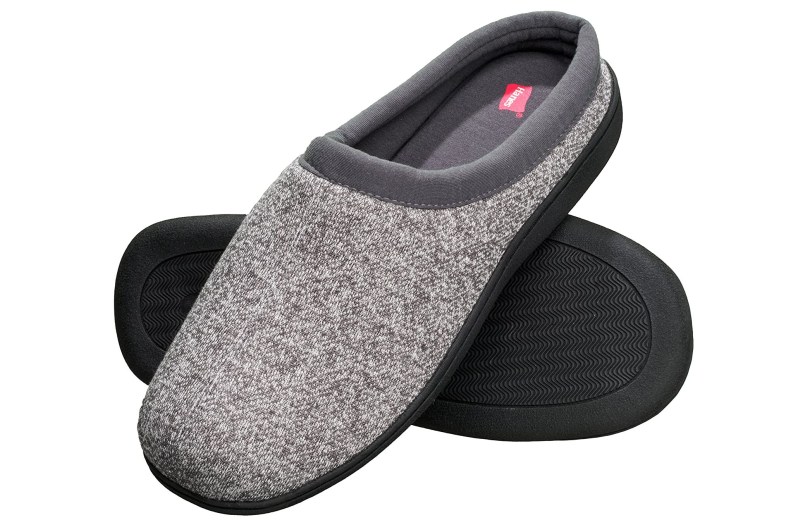 Padded with thick memory foam, these slippers are not only super comfy, but they also offer Hanes' Fresh IQ odor protection technology to keep your slippers fresh season after season. The durable gripped sole prevents slipping and sliding whether you are wearing these shoes inside or outside.
Florsheim Pareto Opera Slipper
The opera slipper takes its history from the court shoe or pump with its roots in the early 1800s when British socialite Beau Brummell updated this look for Western European men to wear to evening events. The silhouette has been borrowed here, but the slipper's calfskin leather upper makes for a much more relaxed fit. The Pareto features leather linings for breathability and a fully cushioned footbed. We like the label's mid-century modern-dad vibe.
Olukai Moloa
Bring some Hawaiian style into your everyday life with the Olukai Moloa. Turns out that "moloa" translates to "lazy," but we think your feet will be so comfortable in these nubuck slippers that you may have your most productive WFH days yet. The slip-on features Olukai's signature open-back heel, so you can slide into them if you prefer.
Stegmann Essenz Wool Clog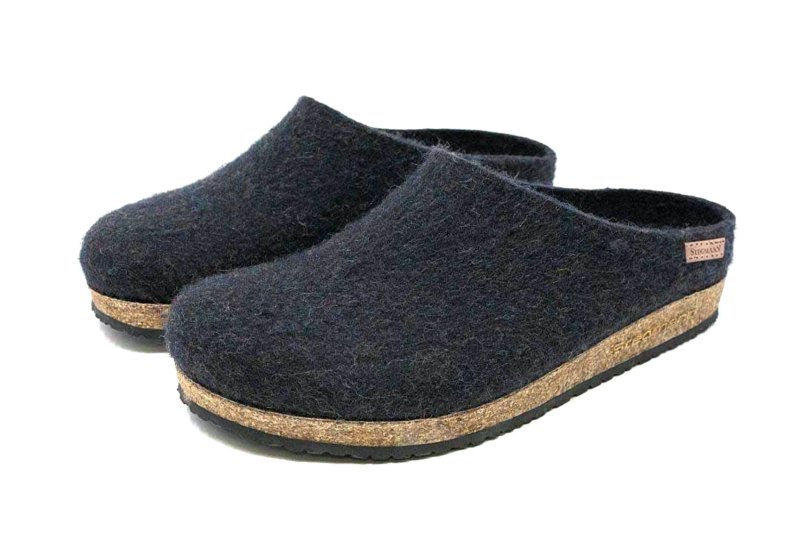 Stegmann has been making wool comfort shoes since 1888, with its roots in Tyrol, Austria. These clogs feature a clean shape, latex footbed, and heel cup for support, while the merino wool blend exterior offers natural wicking, warmth, and odor reduction.
LeMoutonWool Shoes
The lightweight LeMouton offers a 100% merino wool lining and a 73% merino wool outer for ultimate warmth, comfort, moisture-wicking, and breathability. That's combined with a synthetic rubber sole for excellent traction. It's flexible enough for walking and travel and can even be used for a light jog or training at your home gym.
Overland Dylan Australian Merino Shearling-Lined Moccasin Slippers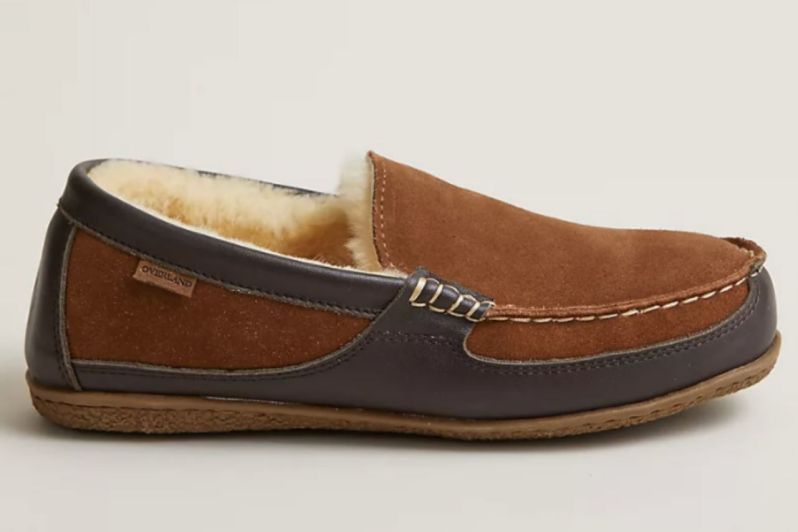 These shearling-lined moccasins are at the peak where comfort meets luxury. With a lightweight indoor/outdoor outsole of non-slip rubber, these are definitely an investment you'll continue to wear for years.
Editors' Recommendations