Christmas may have come and gone, but the holidays aren't over just yet.
New Year's Eve is this coming Sunday and we're here to help you look your best while toasting to the new year ahead. You can live by your own personal dress code for the other 364 days out of the year, but on this night, it's all about dressing to impress. Whether you're attending a black-tie event or watching the ball drop from a nearby rooftop party, there's one versatile jacket that you can wear to any occasion: the dinner jacket.
It's formal, yet it's casual. The dinner jacket is one that you can either dress up in tuxedo form or dress down over a nice T-shirt and jeans. Wearing one shows that you have a sense of style and sophistication, but it also shows that you know how to party and look good while doing it.
There are many different styles and colors that are flooding the evening wear scene this season. Shawl, peak, and classic lapels are all acceptable for a dinner jacket, but the high peak and shawl are really the most popular right now. Wool is the traditional fabric of choice, but velvet with a sheen lapel is a trendy look that has New Year's Eve written all over it.
If you put some time and effort into your New Year's Eve outfit, odds are you won't be too lonely when the clock strikes midnight — as long as you remember to pace yourself on the Champagne, of course. Our list of polished dinner jackets includes options for the traditionalist and the bold and daring.
Theory Satin-Trimmed Velvet Jacket – $645
This is the classic black dinner jacket updated to a slimmer silhouette. You may not wear it often, but it will be a piece you have for years.
Brooks Brothers White Dinner Jacket – $898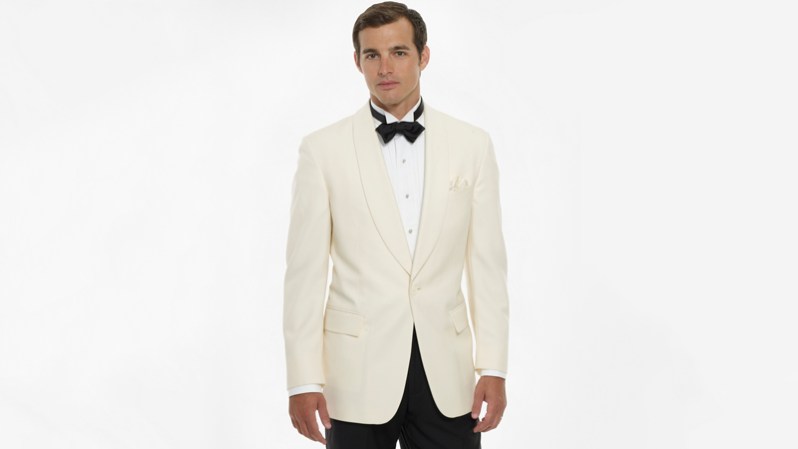 Bring back a fad from the '30s with a classic white dinner jacket. Perfect for ringing in the New Year in a warmer climate, where a black jacket is about as fun as a sweat lodge.
Bonobos Jetsetter Stretch Velvet Blazer – $425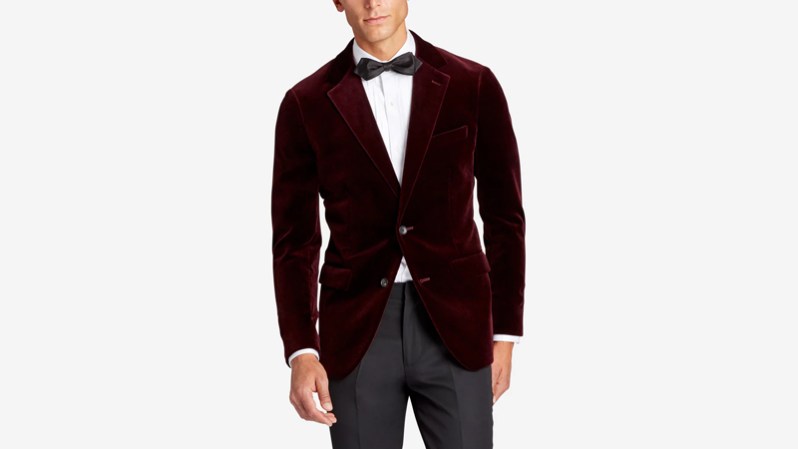 Going all flash for the ball drop? A velvet blazer is a must and the ladies will be super impressed. This one has some stretch so you can dazzle everyone with all of your dance moves while still looking dashing.
Strong Suit Aston Tuxedo Jacket – $450
Another classic option, this single button, peak-lapelled model is going to stick around for a lifetime.
Ralph Lauren Black Tartan Jacket – $160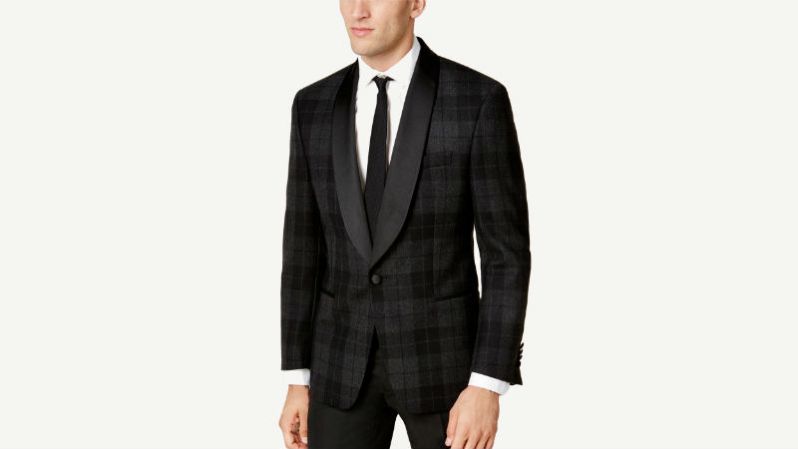 Tartan is definitely a trend this season, but if the louder colors make you nervous, this black and charcoal number is a more muted option.
Suit Supply Lazio Plain Tuxedo Jacket – $419
Every gent needs a basic tuxedo blazer. Don't be cliché and wear it with jeans. A nice pair of grey pants would do this jacket justice.
J.Crew Ludlow Dinner Jacket in Tartan Wool – $328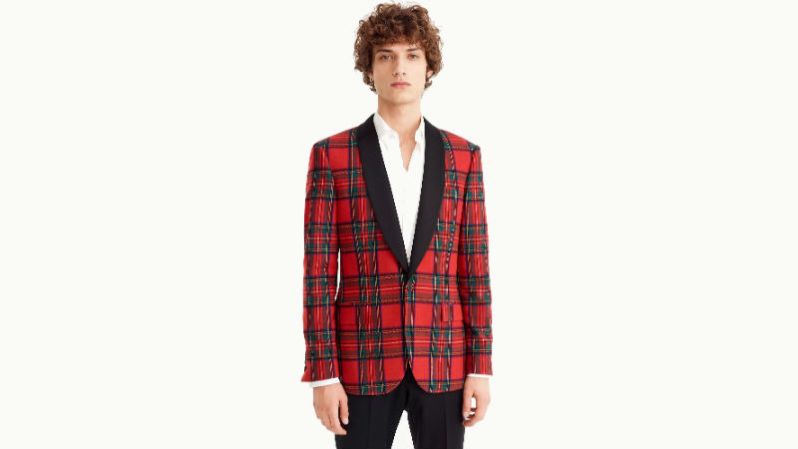 Need something to keep you in the holiday spirit? This Stewart tartan jacket is just the ticket — plus the stretch will allow you to let loose at 11:59 pm.
Cloudstyle Sequin Dance Party Blazer –
See It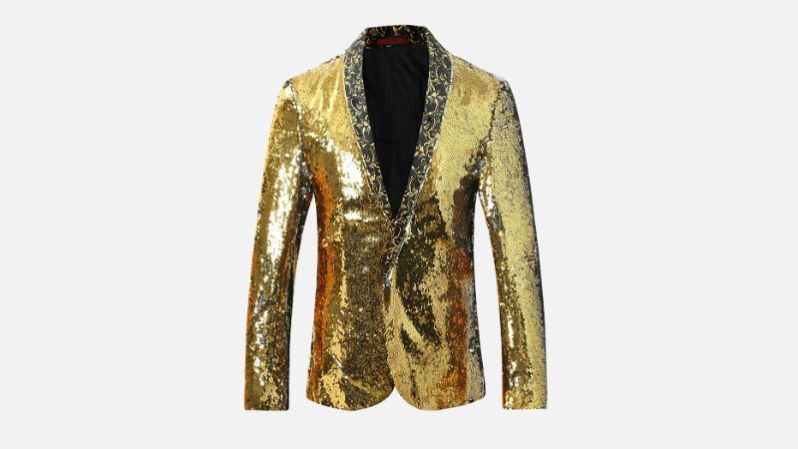 OK, we know, this is horrific. But hey, it's NYE, and if you have to go to big and bright, it's all here. Plus, the sequins change color depending on how you brush them. We guarantee lots of hands will be rubbing all over ya. New year, new you!
See It
While you're getting ready to go out, we suggest pre-gaming with our New Year's Eve party playlist:
Article originally published by Jesse Jernigan on December 28. Last updated by Cator Sparks on December 26, 2017.
Editors' Recommendations