Although you wouldn't know it looking at its cool utility-driven collection of menswear and unisex accessories, the L.A.-based brand Apolis (meaning "global citizen") is a socially minded label that is dedicated to changing and empowering communities and artisans by fostering local economic development worldwide. In other words, it's one of those rare "do good" brands that actually looks and wears splendidly.
Founded by brothers Raan and Shea Parton 12 years ago, the label manufactures in economically challenged areas from Bangladesh to the USA and consistently cranks out clothing and other items that are covetable, affordable and, yes, ethical.
In the wake of the grand opening of their first New York standalone store last week (the second after their one in Los Angeles), the two spoke to me how the new downtown shop, aptly named the Apolis Community Centre, will blend traditional retail with education and community outreach, including lectures and musical performances.
Tell me about the new NYC store.
Raan: It was kind of a serendipitous last-minute project that kind of fell into our laps. We have been looking out there but it's rare when it comes together and you sort of turnkey jump on it so we turned it around in about two to three weeks.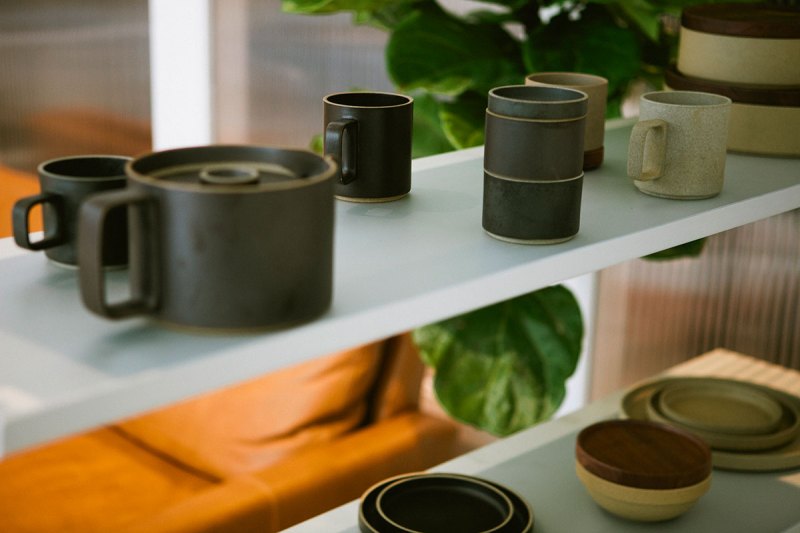 But it's not the typical shop, right?
Raan: We're just trying to take more of a unique retail approach with every regional base that we find. In L.A. we are located in the Arts District and there's a lot of working artists even in the building where our store and offices are so we wanted that to be more of an exhibition space so we've hosted gallery functions, film premieres of small docs or small community-attended previews of certain films or long format speaking functions. We wanted to think of a way where we could create more of a workshop/classroom format in addition to the retail side of what we do.
We had our first workshop in New York with a pretty prolific author by the name of Kyle Westaway who also writes The Wall Street Journal so we did a workshop on publishing. We have a unique partnership with Quincy Jones Productions so we will be a small venue for them to push out emerging talent in New York in a gallery space. So we will be hosting 50-person or even smaller events for press previews for certain talents that maybe need a place to play in New York.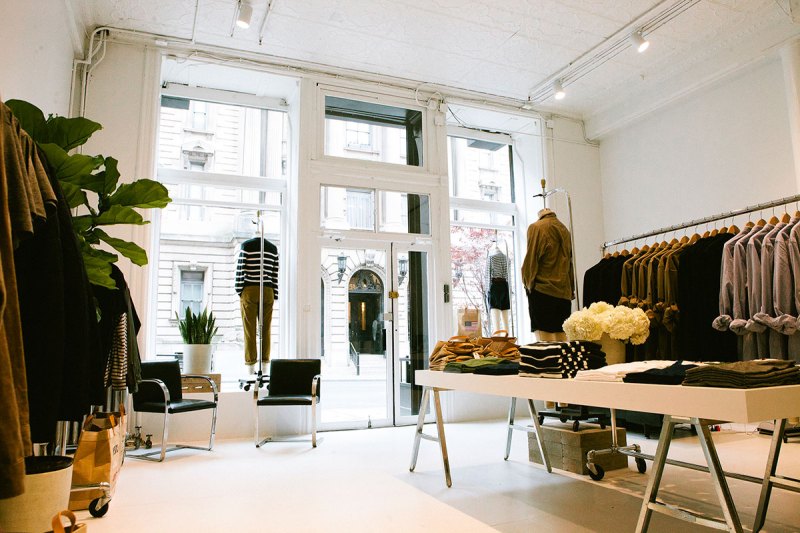 Why make the store a community gathering place?
Shea: Everything is always coming back to this idea that we don't believe that there's a need for more brick-and-mortar stores unless they serve a local purpose that is useful and relevant. Our first and foremost priority is our brand, our product being shop-able and available and that's what the majority of the days that the store is open will look like.
Our events are going to be things that create a level of authenticity that create the bold idea of a community center. We have a speaking series that we started in Los Angeles that focuses on how different forms of industry impacts community. We are excited in a lot of different ways to bring our experience in Los Angeles over the last four years to New York but doing it in a way that we believe is relevant to New Yorkers to what's needed in the SoHo neighborhood.
Who is the typical customer at the new store?
Raan: It's pretty broad. We have everyone from someone who is just getting into the contemporary category to executive customers who are looking for a more subtle or casual look with more of a West Coast slant. We've also had a lot of Europeans through the door who are just on holiday. We've also had a lot of people from D.C., Boston, New Jersey and Midwest cities who are just passing through New York. We've had a big presence here on the West Coast but we've always kind of struggled to find that East Coast retail presence for the brand. Being that the brand has been around for nearly ten years it has been it exciting to see a lot of people come out of the woodwork who have had product over the years and to create a little home for them to see what we are doing.
What are your favorite products in the current collection?
Raan: We are just continuing to refine a lot of our core basic collection. Our farmer's market bag with our Bangladesh project is kind of hitting the thresholds of scale that we've never been able to achieve with any of our other projects so we're nearing 130,000 to 140,000 units of production which is equating to employment of this project in Bangladesh that we started four years ago. We have been able to individually customize cities for people that we'll facilitate out of the shop. We can make one of one bag for them and have shipped to them through the two shops or our ecommerce site.
What's next for the brand?
Raan: We have built a pretty big range of wholesale accounts and I think we're just really trying to double down on the community and the conversation directly with our customers and audience. That's why we are very actively spending a lot of time on both coasts to create that open door environment. I don't think many brands have the opportunity to do right now because they are so tied into a traditional fashion calendar and we're trying as a brand to live in the now and have that dialogue with our customers and resource feedback. We want to reimagine our product cycle and range. Instead of telling our customers what to wear I think it is becoming much more collaborative for us.
What has been the best part of running your own store?
Raan: I think the biggest challenge in the past is that we worked with a lot of third-party retailers. We love those relationships but a lot of times we don't have the visibility or feedback in real time. A lot of time we will get feedback about performance a quarter of the way through the year. Having this new real-time feedback is our new lifeline and barometer to our steps forward. Having that communication with our audience is changing the way we work.
Editors' Recommendations