Halloween is coming up and that means costumes, baby! Let me begin by saying, you need to dress up in a Halloween costume. Don't be that guy who shows up to the party in street clothes or pulls together a lame, last-minute costume. (I'm looking at you Brawny Man and Error 404 shirt.)
Each year we give a good three weeks of thoughtful deliberation to find the perfect costume, and in 2018, we're all about representing the baddest mofos of film.
Here are 11 of the coolest, most iconic, and totally badass characters from your favorite movies and how to create a Halloween costume that is both cheap and easy.
A few words of wisdom: Don't spend over $50 on your costume. In other words, don't go to the strip mall pop-up. Go to Goodwill, borrow pieces from friends, or repurpose clothes from the back of your closet. The dollar store is your best friend for accessories and final touches.
James Bond
Pull out that dusty black suit from the closet and give it an ironing. Wipe down your black dress shoes, grab a clip-on bow tie from Goodwill, and comb your hair so it's clean, slick, and deserving of double-0 status. (Don't have a suit or shoes? Guess where we're going to tell you to go?) Instead of accessorizing with a faux Walther PPK, pick up a martini glass, clip on your finest watch, and maybe add some purple makeup to your lip so it looks like you squared off with Goldfinger. Finally, practice how to mix a proper James Bond martini.
Tyler Durden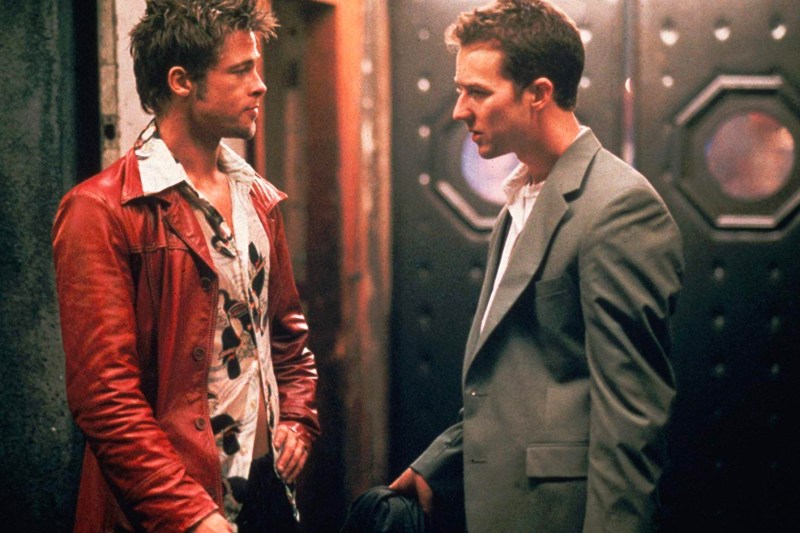 You can channel Fight Club's alter-ego and narrator Tyler Durden without much grunt. Don't wash your hair (or body) for two days leading up to your Halloween party to get that grungy, just-boxed-in-a-basement look. Start with a white-and-blue Hawaiian shirt or powder blue crew neck from Walmart that shows the bottom of your stomach. Throw on a rusty red pleather jacket. Grab a cheap pair of red-tinted sunglasses. Slip on any dark pair of pants. Stock your pockets with bars of pink soap and practice your "Space Monkey!" speech.
The Dude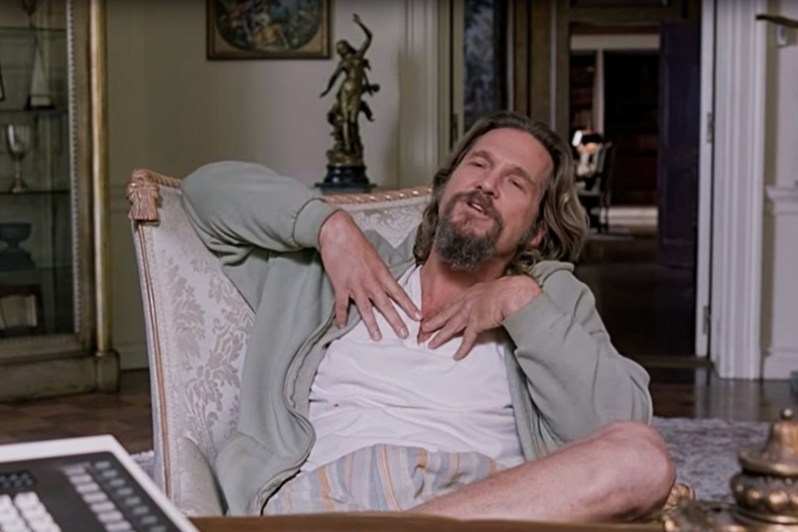 If being a single, unemployed, pot-smoking, White Russian-drinking, hobby bowler with a rug complex doesn't scream badass to you, then GTFO. Even The Big Lebowski's Dude wouldn't be too lazy to dress up as the Dude. You'll need: dark checkered shorts (or black basketball/running shorts), a V-neck white T-shirt, a long bathrobe (kept undone), leather flip-flops (or any flip-flops), black sunglasses, and a carton of half and half. Grab a fake beard if you can't grow one in time. Then, be prepared with plenty of White Russians.
John Wick
That same James Bond suit can easily be transformed into hitman John Wick's uniform. Swap the white button-down for a black one and the bowtie for a black tie. Grab a wig or spray some temporary black dye in your hair and part it cleanly down the middle. Grow your beard and trim it neatly. Speckle fake blood on your face. Grab a cheap stuffed animal pup to carry with you and protect like hell. Holster a faux gun, but make sure there's an obvious orange tip.
Indiana Jones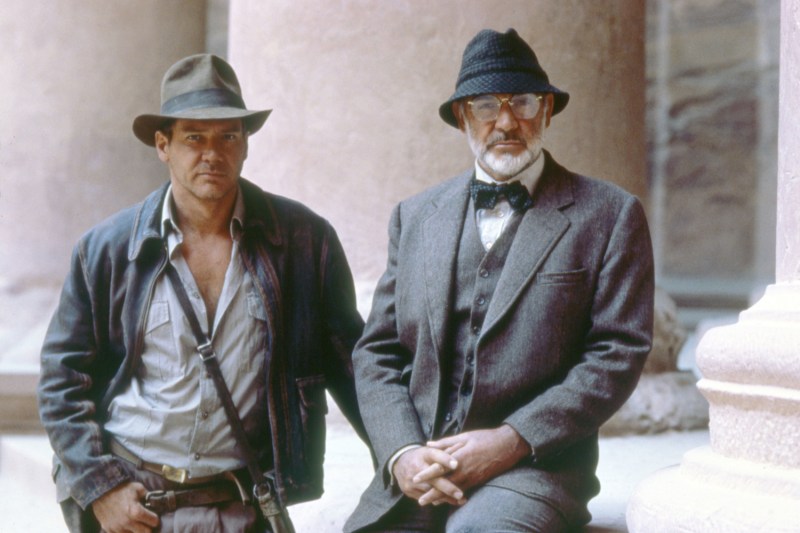 As a wise man once said, "Even his mistakes are done well." Indeed, Indiana Jones is a must on the list of badass mofos, and lucky for you lazies, all it takes to dress up as the action hero archeologist is a heavy dose of khaki. Khaki pants? Check. Khaki shirt? Check. Khaki belt and shoulder bag? Check and check. In true Indy fashion, top it off with a weathered cloth fedora (not this $52,000 hat from auction), a whip, and a brown leather jacket. Truly ace the game by getting a few rubber snakes to hang over your shoulder and glue plastic bugs to your shirt.
'Reservoir Dogs'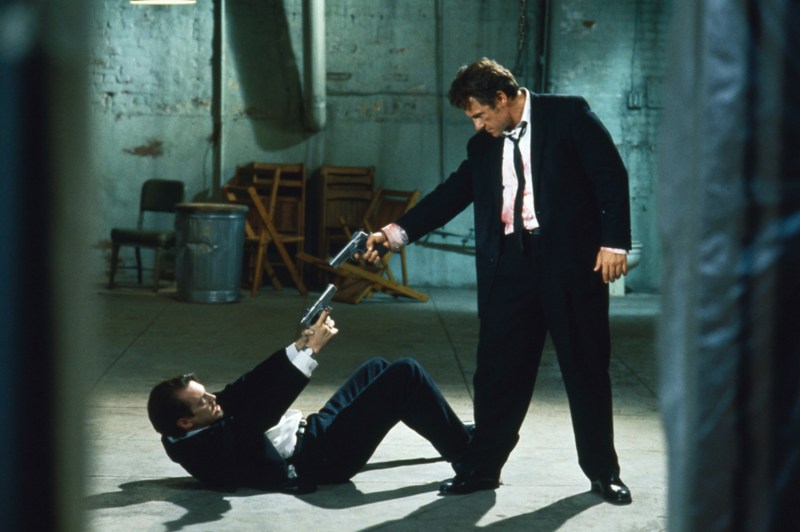 Get the boys together for this Quentin Tarantino classic bunch of badasses. Recycle your James Bond/John Wick suit once again with a white button down. Snag a skinny black tie from the thrift store — the tie is essential to capturing the look, as a thicker tie will make you look like the Blues Brothers or Men in Black. Add black aviators, slick your hair back, and be cool. The attitude is just as important as the threads.
Anton Chigurh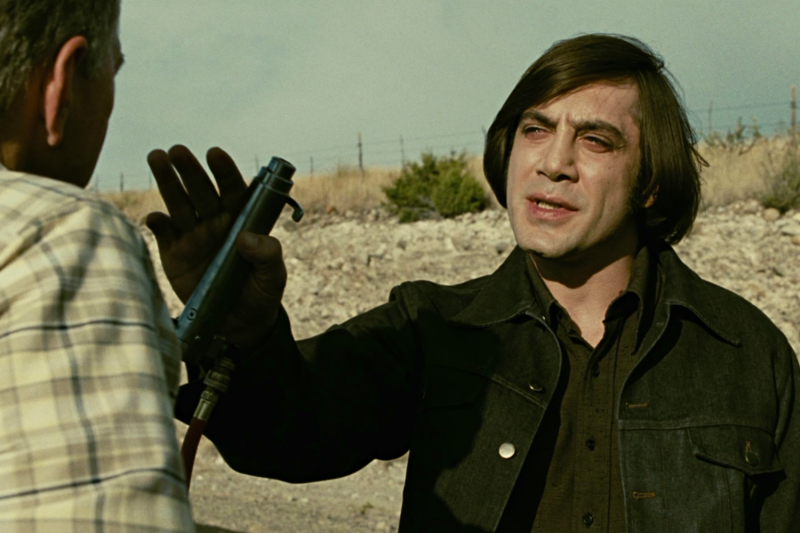 In the spirit of Halloween, there's no better badass killer to dress up as than No Country For Old Men's ultimate villain, Anton Chigurh (played by Javier Bardem). You'll need: a black button-down, a dark jean jacket, dark slacks, brown cowboy boots, and a chunky brown belt. Add a pair of gloves and splurge for a fake brunette bob wig (and part it to the side). Carry a couple quarters to up the creepy, spooky element. Or, if you live on a farm, just borrow the bolt stunner from the barn (don't actively use it, though).
John Bender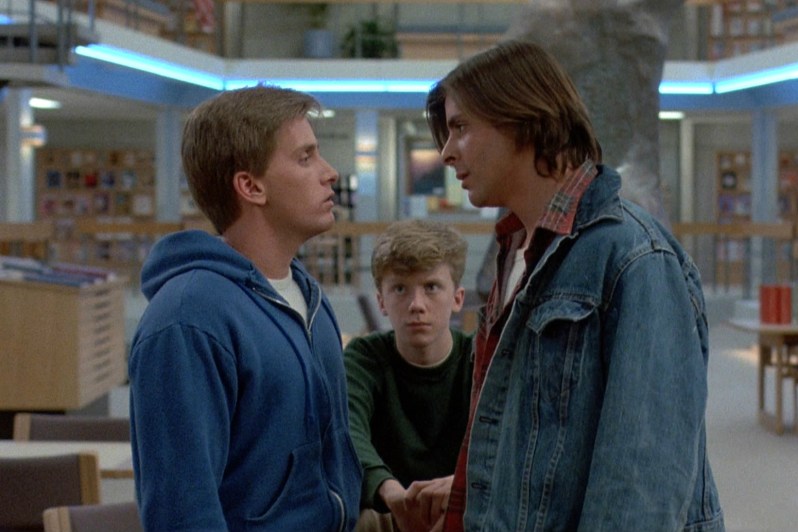 If you can't quote The Breakfast Club, don't try and attempt the anti-hero that is John Bender. You will be tested and you will fail. If you know the film well, this should be easy for you. Layer a white thermal, a red plaid flannel with the sleeves cut off, grey slacks, fingerless gloves, jean jacket, and black boots. Optional: wooly grey trench coat and red scarf. Accessorize with a rolled up lunch bag of fake weed.
Jules Winnfield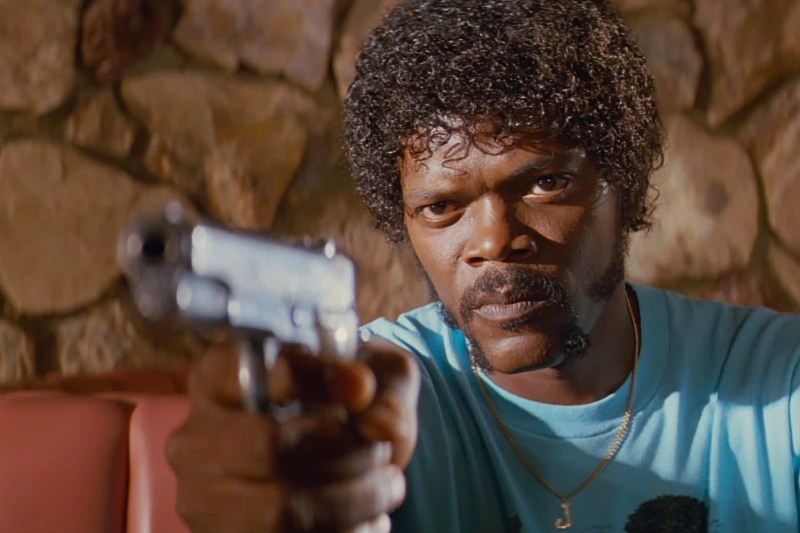 Sure, you could repurpose the suit once again for badass Pulp Fiction hitman Jules Winnfield (so many Halloween parties, so little time), but we suggest going with his get-up from the end of the film (technically the beginning also). Start with faux sideburns and mustache. Tease out your hair, slip on a gold watch (real or fake) and a gold necklace. On the top: a powder-blue shirt. On the bottom: red short shorts. Bonus points for bringing Big Macs to the party.
The Man With No Name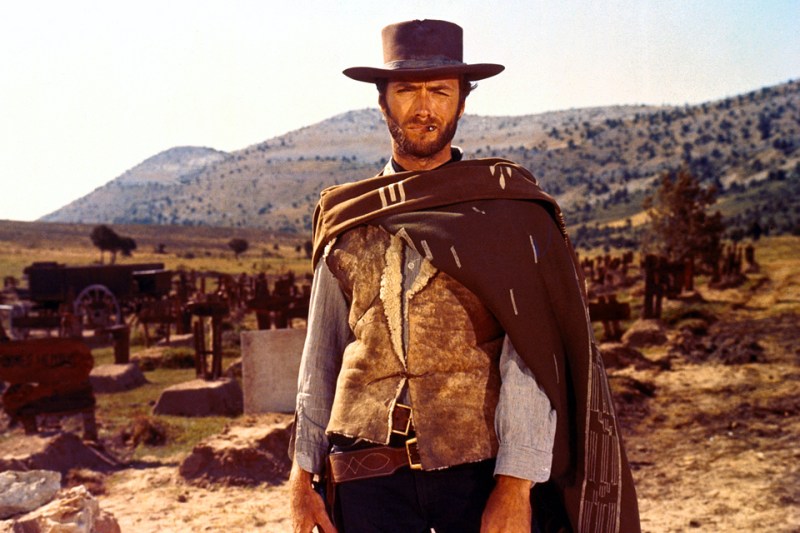 You'll have to get creative to play Clint Eastwood's spaghetti western bounty hunter, The Man With No Name, reaching out to friends far and wide to borrow a poncho and crushable wool felt hat. But beyond these staples, all you need is a pair of black jeans, a blue button-down, leather boots, two brown belts, and a nude vest. It may sound like a lot of pieces, but you can find these at the thrift store. Level up with a cigar and mean squint. Or a horse.
Mad Max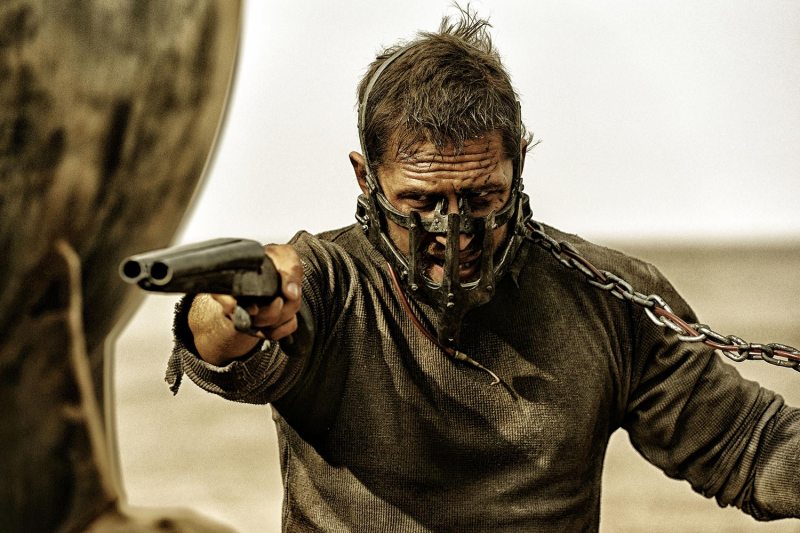 If you're really getting into the Halloween mood and want to do this costume jam right, dress as dystopian biker "Mad Max" Rockatansky and play with the creative, post-apocalyptic freedom this character allows. A few staples to start you off: gray T-shirt, rugged dark pants, leather jacket dusted with dirt, ankle-high combat boots, and black scarf. We challenge you to build a face guard contraption out of cardboard, tin foil, or whatever is around. Use cheap makeup (or, even cheaper, real mud) and get your face dirty.
If you're heading to someone else's party, be prepared with some spooky wine, cocktails, or beer-flavored candy.
Editors' Recommendations