A fun bit of historic TV trivia is that the original NBC peacock logo was first implemented in 1956 to highlight the network's new color programming. Even though the logo has gone through numerous iterations since then, the network has stuck with the colorful bird, in one form or another, for going on six decades now. It's fitting, then, that Peacock is known most for its TV programming, highlighted by shows like The Office, Parks and Rec, and the self-mocking (and hilarious) 30 Rock. If you are on Peacock for the shows, however, don't overlook that the platform is also home to a number of great movies spanning cinema history, including everything from great comedy to excellent sports movies.
Peacock streaming offers both free (registered) and paid accounts. As a result, some Peacock movies are available without a paid subscription, and others only for subscribers. This roundup culls titles from both groups. To be sure you can access all of these classics, you'll have to fork over the $5-a-month service cost. Happy streaming and keep reading to find the best movies on Peacock right now.
Asteroid City (2023)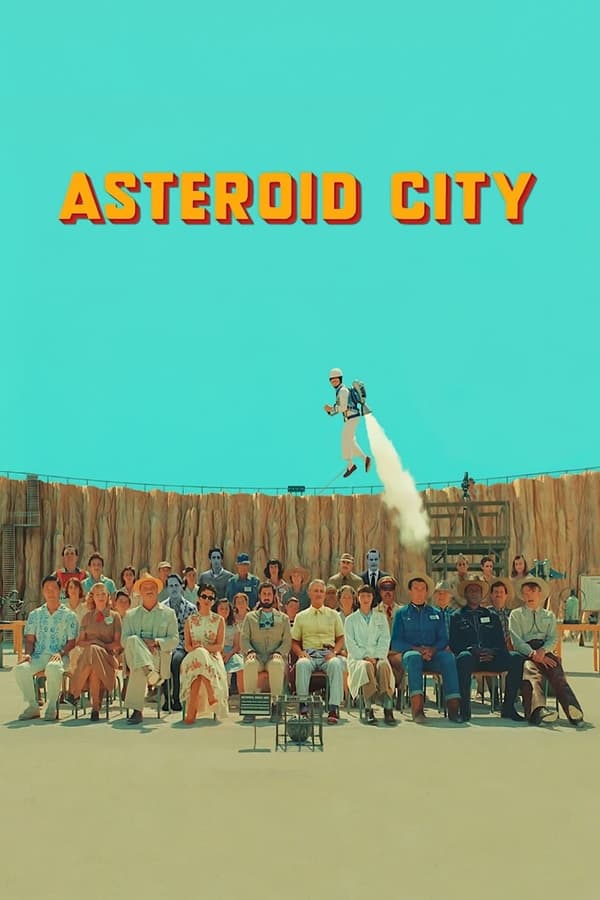 Stars
Jason Schwartzman, Scarlett Johansson, Tom Hanks
Wes Anderson is not to everyone's taste, but he's one of the most visually distinct and idiosyncratic working on a massive scale today, and Asteroid City is one of his best movies. The film follows a group of people who are stranded in the desert after they have an unexpected encounter with extraterrestrial life. As these people interact and fall in love, they also deal with heartache and grief, and part of the movie's brilliance is the icy way they have to work through deeply felt emotional. It's at times a deeply moving movie, even as Asteroid City is a firm reminder that Anderson is a comedian first and foremost.
Bernie (2012)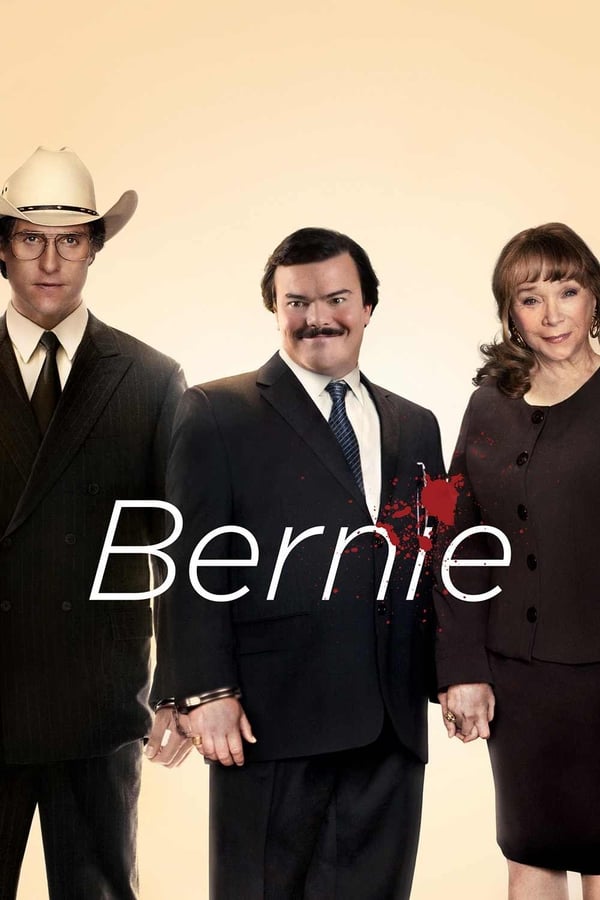 Genre
Comedy, Crime, Drama
Stars
Jack Black, Shirley MacLaine, Matthew McConaughey
Directed by
Richard Linklater
Bernie was a bit of a zag for director Richard Linklater, as it involves way more murder than the rest of his filmography. Jack Black stars as Bernie Tiede in this true story. Everybody loves Bernie, the man who charms all the little old ladies in his Carthage, Texas, hometown, even as he endures constant abuse from his crabby benefactor Marjorie Nugent (Shirley MacLaine). A man can only take so much, though, and before too long, Bernie loosens his pent-up rage against the woman, sending shockwaves through the small town. What carries the film is its chorus of real-life town residents who give the plot an undeniable local color through a series of talking-head interviews interspersed between the action.
The Farm (2019)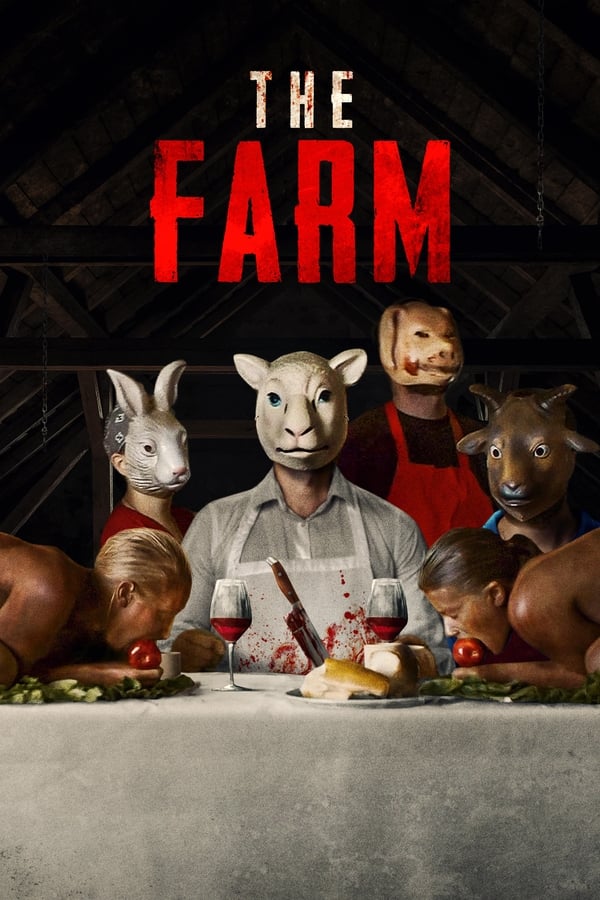 Stars
Nora Yessayan, Alec Gaylord, Ken Volok
Directed by
Hans Stjernswärd
Ever wonder what it's like to be the livestock on a farm? Well, the horror flick The Farm offers an answer. And it's pretty horrific. After taking a wrong turn on the highway, a young couple decides to stop at a roadside diner for food and relaxation. Their fun trip soon becomes a fight for survival when masked kidnappers imprison them on a farm where humans are the main course. The movie is filled with shocking and disturbing scenes, but if you're in the mood for pure, unadulterated horror, The Farm is here to deliver.
Short Term 12 (2013)
Stars
Brie Larson, John Gallagher Jr., Kaitlyn Dever
Directed by
Destin Daniel Cretton
A movie featuring an array of future stars before any of them were stars, Short Term 12 is also a delicate story about living with trauma. The movie stars Brie Larson as a counselor at a short-term care facility for teenagers from troubled homes, and much of the movie focuses on the way she interacts with the teens she works with, and deals with her own traumatic past. Surrounded by a supporting cast that includes Rami Malek, Lakeith Stanfield and Kaitlyn Dever among others, Short Term 12 is an intimate, small-scale movie that never loses touch with its characters' humanity.
Burning (2018)
Genre
Mystery, Drama, Thriller
Stars
Yoo Ah-in, Steven Yeun, Jun Jong-seo
Directed by
Lee Chang-dong
A Korean drama from 2018 that earns every bit of its 150-minute runtime, Burning tells the story of a young man who becomes transfixed by the disappearance of a woman he's recently formed a bond with. As he becomes increasingly convinced that something terrible happened to her, we get an examination of both this young man and the way the world around him seems to blur and change. Featuring a riveting supporting performance from Steven Yeun as a wealthy and mysterious possible criminal, Burning is riveting in ways that most movies only aspire to be.
Night of the Living Dead (1968)
Stars
Judith O'Dea, Duane Jones, Marilyn Eastman
Directed by
George A. Romero
The movie that launched an entire genre,
Night of the Living Dead
tells the story of five strangers who come together at a farmhouse
in the midst of a zombie apocalypse
. Their struggle to survive may feel small and quaint by modern standards, but the human drama that plays out between them remains as compelling as any in a modern zombie flick. The movie's chilling ending, which is a stark reminder of the racism that has been a part of America for decades, and still exists today, also makes it feel like the kind of small, independent drama that might hit theaters today.
The Act of Killing (2012)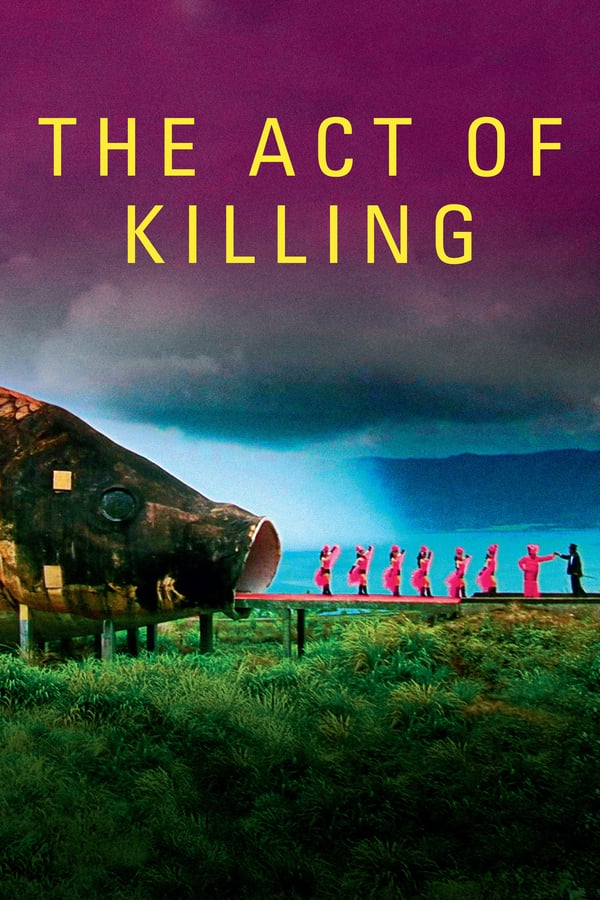 Stars
Anwar Congo, Herman Koto, Syamsul Arifin
Directed by
Joshua Oppenheimer, Christine Cynn
A documentary that tells the story of the men who committed mass atrocities in Indonesia, The Act of Killing is a complex, moving portrait of what it means to commit mass murder and be celebrated for your heroism. The movie uncovers a story most people likely don't know, but more than that, it's an examination of how removed some men can be from their own humanity, and the way we create enemies in order to justify awful acts. The Act of Killing is a must-see for any film fan, and iit's one of the great works of documentary filmmaking of the 21st century.
What movies are leaving Peacock in September?
Leaving September 2
Crank
Crank 2 High Voltage
Leaving September 4
Leaving September 6
Leaving September 9
Black Boys
Curious George: A Royal Monkey
Leaving September 14
Leaving September 15
My Big Fat Greek Wedding 2
Leaving September 16
Leaving September 18
Leaving September 30
Along Came Polly
Bad Teacher
Ben is Back
The Best Man Holiday
The Best Man
Bowfinger
Casper
The Change-Up
Colombiana
Cold Case Files – Varied
Conan the Barbarian
Dazed and Confused
Definitely, Maybe
Duplicity
Easy A
Enough
The Expendables 2
The Expendables 3
The Expendables
Francesca Quinn, PI
The Fault in Our Stars
Friday Night Lights
Furious 7
Hello, It's Me
I Spy
It's Complicated
Jerry Maguire
Larry Crowne
Love at First Bark
Love, For Real
Love Happens
Love Under the StarsMachete
The Matrix Reloaded
The Matrix Revolutions
The Matrix
Morning Show Mysteries: Murder Ever After
My Big Fat Greek Wedding
National Lampoon's Animal House
Nutty Professor II: The Klumps
The Nutty Professor
The Other Guys
Perfect Harmony
R.I.P.D.
Riddles with Deceit: A Martha's Vineyard Mystery
Rise and Shine, Benedict Stone
The Road to El Dorado
Rome in Love
Ruby Herring Mysteries: Silent Witness
Rudy
Safe House
Sailing Into Love
Salt
Santa Claus is Comn' to Town
Scott Pilgrim vs. The World
Self/Less
Shrek Forever After
Smokey and The Bandit
Talladega Nights: The Ballad of Ricky Bobby
Tower Heights
United 93
Wanderlust
What movies are coming to Peacock in September?
3:10 to Yuma
The 4th Quarter: Legacy
Amityville II: The Possession
Amityville 3-D
The Amityville Harvest
The Amityville Moon
Amityville: The Awakening
Amityville Uprising
The Bad Guys
Bad Teacher
Ben Is Back
Billy Madison
The Birds
The Bone Collector
Bride of Chucky
Bruce Almighty
Bulletproof
Candyman
Casper
Casper: A Spirited Beginning
Casper's Scare School
Chicken Run
Child's Play 2
Child's Play 3
The Christmas Train
Cirque Du Freak: The Vampire's Assistant
Conan the Barbarian
Cult of Chucky
Curse of Chucky
Cut, Color, Murder
Dawn of the Dead
The Dead Don't Die
Dead Silence
Desperado
Despicable Me 3
A Dog Named Christmas
Dracula
Duplicity
Easy A
Enchanted Christmas
Erin Brockovich
The Expendables
The Expendables 2
The Expendables 3
Fallen Angel
The Fault in Our Stars
Frenzy
The Frighteners
The Funhouse
Friday Night Lights
Get Out
Ghostbusters
Ghostbusters II
The Grudge 2
The Grudge 3
Halloween II
Halloween III: Season of the Witch
Halloween
Happy Death Day 2U
Happy Gilmore
Hollow Man
Hollow Man 2
Hypnotic
I Spy
Insidious: Chapter 3
John Wick
John Wick: Chapter 2
John Wick: Chapter 3 – Parabellum
Just One Kiss
Karen Kingsbury's The Bridge
Karen Kingsbury's The Bridge Part 2
Land of the Dead
Larry Crowne
The Last Exorcism
Leatherheads
The Legend of Zorro
Life,
Love Happens
Love in the Sun
Machete
Madagascar
Marnie
The Mask of Zorro
The Matrix
The Matrix Reloaded
The Matrix Revolutions
The Matrix Resurrections
Mercy
A Midnight Kiss
Monster High: 13 Wishes
Monster High: Freaky Fusion
Monster High: Boo York, Boo York
Monster High: Haunted
Ms. Matched
The Mummy
The Mummy Returns
Mummy: Tomb of the Dragon Emperor
The Mummy
Murder, She Baked: A Deadly Recipe
Murder, She Baked: A Peach Cobbler Mystery
My Big Fat Greek Wedding
Notting Hill
November Christmas
The Other Guys
Patient Zero
Penguins of Madagascar
The People Under the Stairs
Pitch Perfect 2
Playing Cupid
The Possession
Prince of Darkness
Psycho 1960
Psycho II
Psycho III
Psycho 1998
Pumpkin Pie Wars
The Purge: Anarchy
Rally Road Racers
Remember Sunday
Rudy
The Rundown
Saboteur
Salt
Saw
Saw 2
Saw 3
Saw 4
Saw 5
Saw 6
Saw: The Final Chapter
Scary Stories to Tell in the Dark
The Scorpion King
A Season for Miracles
The Serpent and the Rainbow
Seed of Chucky
Shadow of a Doubt
Shocker
Signed, Sealed, Delivered: Higher Ground
Silver Bells
The Skeleton Key
Slither
Smokey and the Bandit
South Beach Love
Stranded in Paradise
Taking a Shot at Love
Tales from the Crypt: Demon Knight
Tales from the Crypt: Bordello of Blood
Tales From the Hood
Tales From the Hood 2
The Tale of Despereaux
Talladega Nights: The Ballad of Ricky Bobby
Texas Chainsaw Massacre: The Next Generation
They Live
The Thing
The Thing
Thirst
To Catch a Spy
An Uncommon Grace
United 93
Us
Videodrome
The Visit
Village of the Damned
What to Expect When You're Expecting
The Wolfman
September 3
Love In the Great Smoky Mountains: A National Park Romance, 2023 (Hallmark)
September 8
September 15
Bride of Frankenstein
It Came from Outer Space
The Creature Walks Among Us
Curse of the Werewolf
Dr. Cyclops
Dracula's Daughter
The Evil of Frankenstein
Fast & Furious 6
Fast & Furious Presents: Hobbs & Shaw
Fast X
The Fate of the Furious
Frankenstein Meets the Wolfman
Frankenstein
The Invisible Man Returns
The Invisible Man's Revenge
The Invisible Woman
The Mummy's Curse
The Mummy's Ghost
The Mummy's Hand
The Mummy's Tomb
My Son
Night Monster
Phantom of the Opera
Phantom of the Opera
The Raven
Son of Frankenstein
The Strange Case of Doctor RX
Werewolf of London
September 17
Notes of Autumn, 2023 (Hallmark)
Sing
September 19
September 25
September 30
Editors' Recommendations