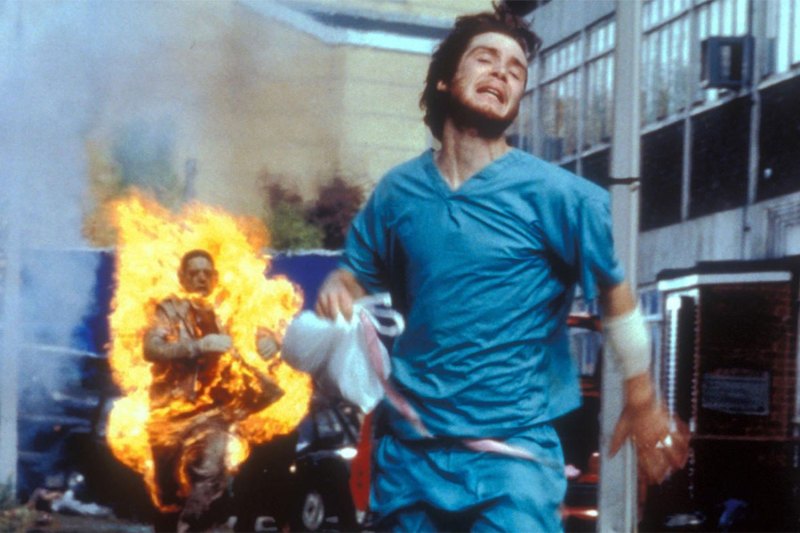 Everyone has their own personal favorite genre of movie. Some folks want to laugh with a family comedy. Others want to cry when the romantic tension between two characters culminates in marriage. And sometimes, whether it's for the thrills or the chills, throwing on a classic horror movie or a suspenseful thriller can be what you need after a long day.
Zombie movies can be a fun and sometimes hilarious way to blow off steam. Throughout pop culture and films since the early 1960s, zombies have been present. Horror is a good genre for young, aspiring filmmakers, but zombie horror flicks have been known to bring low-budget films great returns and great recognition as resourceful and creative. This is, of course, not always the case as zombie movies have been jacked up and popularized by the many cult fans that imagine how they might survive the zombie apocalypse, were it ever to happen.
Whatever kind of zombie is your favorite, all types are represented in our list today: fast zombies, angry zombies, dumb zombies, subaquatic zombies, you name it, we got it. So board up your windows and doors, get your best Louisville Slugger handy, and strap in for the best zombie movies ranked.
11. Ojuju (2014)
Directed by
C.J. 'Fiery' Obasi
This little-known zombie flick focuses on the survivors of an outbreak in Nigeria caused by the pollution of local drinking water. The catalyst of the zombie infection is a social commentary on the lack of accessible liquids to Nigerians in real life, and it also makes for a very entertaining movie to boot. Unfortunately, Ojuju is very hard to track down and watch. If you're able to find a copy, you're in for a great time!
10. Land of the Dead (2005)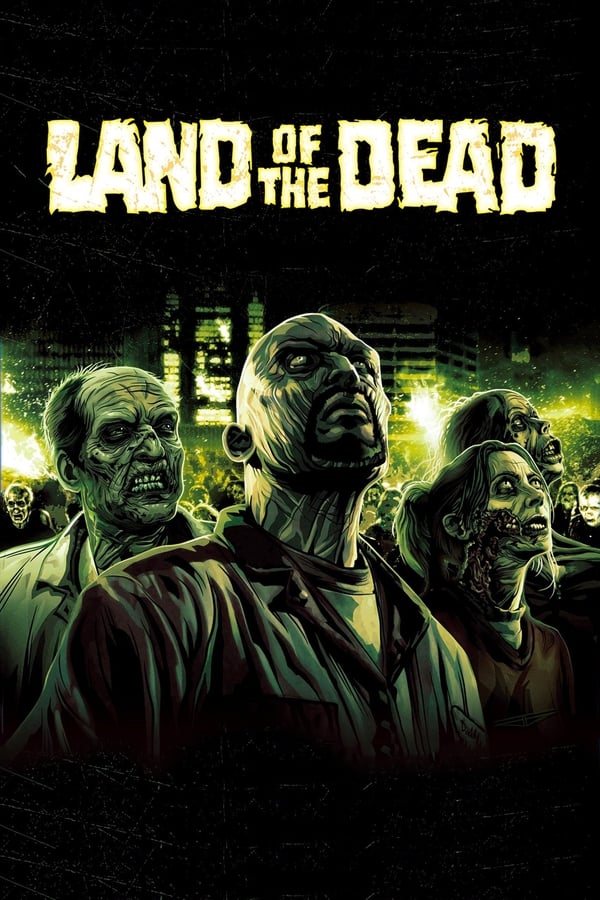 Genre
Horror, Science Fiction, Thriller
Stars
Robin Ward, Bryan Renfro, Simon Baker
Directed by
George A. Romero
Land of the Dead has some of the most ridiculous lines as well as zombie tendencies of all zombie films — ever. Not to discredit the bombastic fun of the movie, it's still one of the necessities in the Romero zombie movie collection but takes it a bit too far. It's not really a spoiler — since it's in the trailer — to mention that these zombies get way smarter, utilizing their newfound abilities to wield guns, drive cars, and march along the ocean floor.
9. Little Monsters (2019)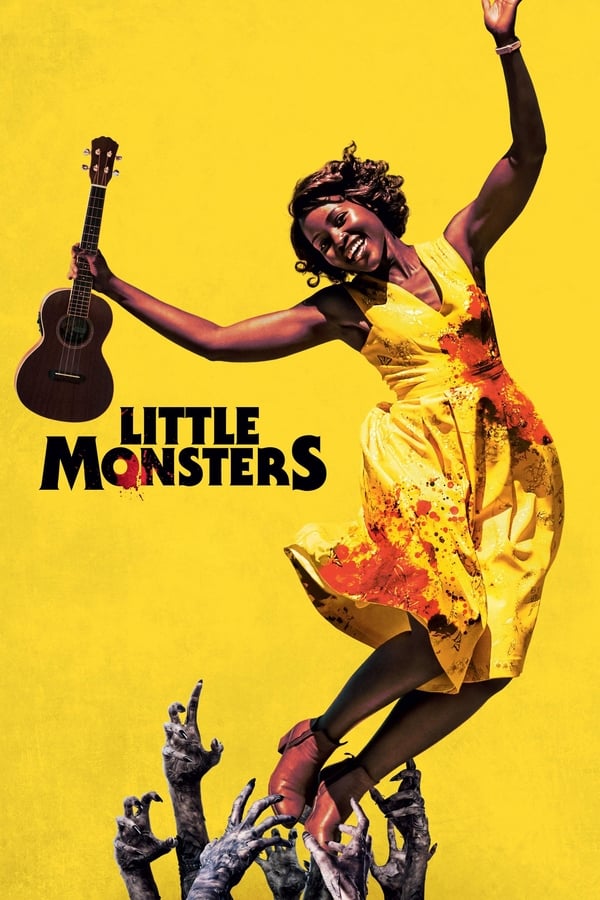 Stars
Lupita Nyong'o, Alexander England, Josh Gad
A rare perspective in the zombie movie universe, Little Monsters follows a group of children on a field trip with their resilient school teacher who goes to incredible lengths to preserve their innocence. Since the camp they go to is right next door to a military testing site, they are the first to be subject to the outbreak. While these zombies are pretty mindless (children are able to fairly easily evade them), the concepts and themes present are quite endearing, encouraging the power of the human spirit to endure no matter the odds.
8. Resident Evil (2002)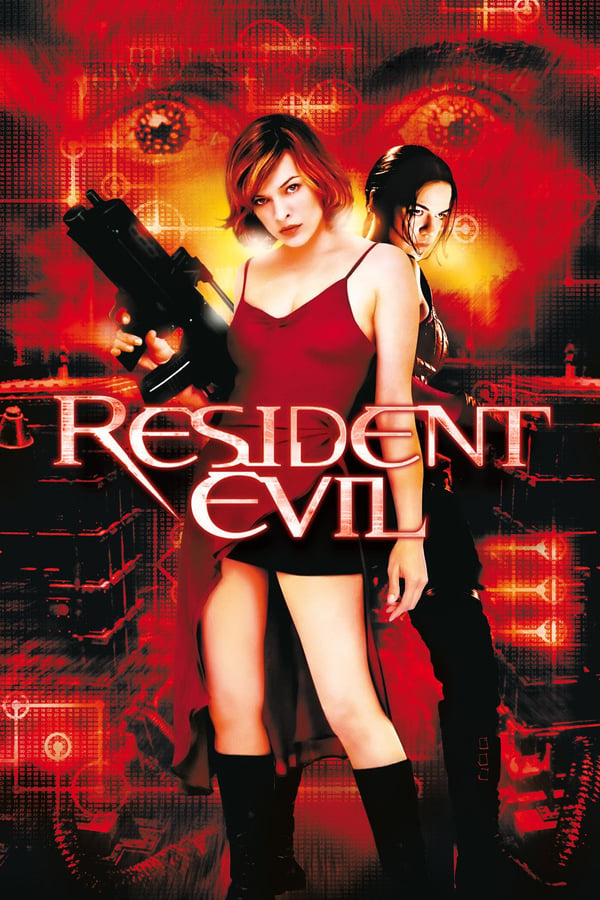 Genre
Horror, Action, Science Fiction
Stars
Milla Jovovich, Michelle Rodriguez, Eric Mabius
Directed by
Paul W. S. Anderson
An all-out action fest and the beginning of a film franchise that would continue for what seems like forever, Resident Evil is a zombie movie that turns humans and animals into all sorts of undead creatures. While it's a fun and explosive adventure all the way through, Milla Jovovich is the guiding light who keeps these films alive with her incredible badassery. Yes, there are many zombies in this movie series, but a lot of the time they completely change their shape/size/bone structure to more accurately follow the video game series on which they are based. The Last of Us on HBO would go on to do much greater things as a zombie video game to television/film adaptation.
7. Zombieland (2009)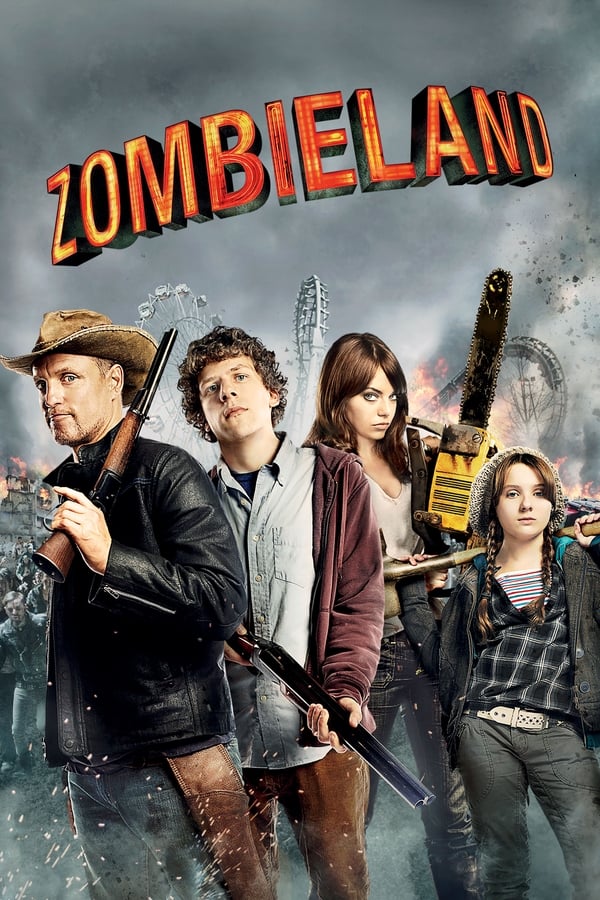 Stars
Woody Harrelson, Jesse Eisenberg, Emma Stone
Directed by
Ruben Fleischer
Adding utter gore with comedy sometimes has some great outcomes, this is one of those times. In
Zombieland
, not only do we get all the zombie action we are looking for, but we also get a fun cast of characters that make the zombie apocalypse almost look kinda fun and survivable. Counting down his list of rules to stay alive, Columbus (Jesse Eisenberg) is a neurotic and logical example of someone who uses smarts to stay alive, while Tallahassee (
Woody Harrelson
) is a skilled and excited zombie killer who does it for sport.
6. Dawn of the Dead (2004)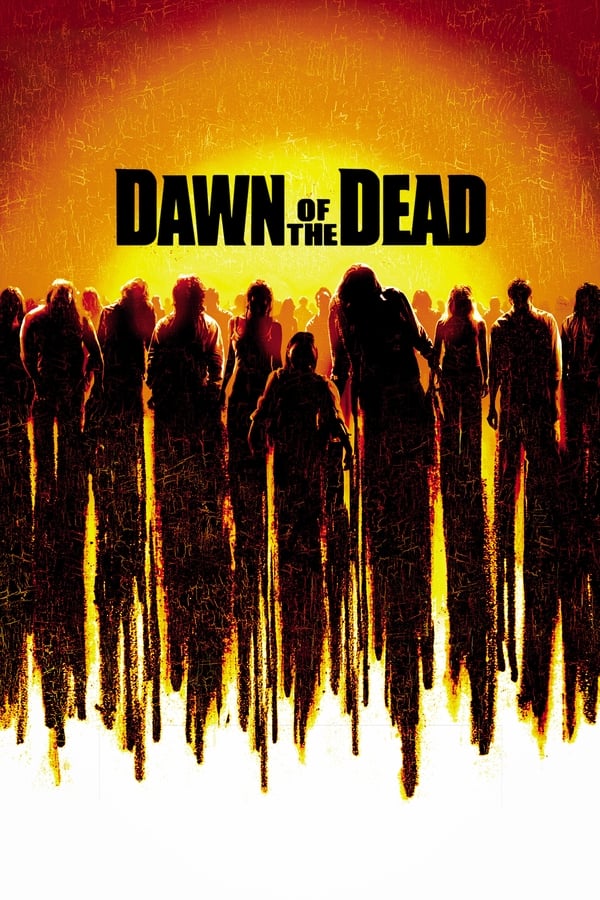 Stars
Sarah Polley, Ving Rhames, Ty Burrell
In Zack Snyder's modern-day reboot of the 1978 classic, Dawn of the Dead makes its zombies faster, stronger, and scarier than ever. Based in the same setting as the original, a group of survivors holes up in a shopping mall surrounded by a ridiculously large horde of the undead. While it doesn't quite match up to the quality of the original, it stays true to it while exploring new fields of interest.
5. Shaun of the Dead (2004)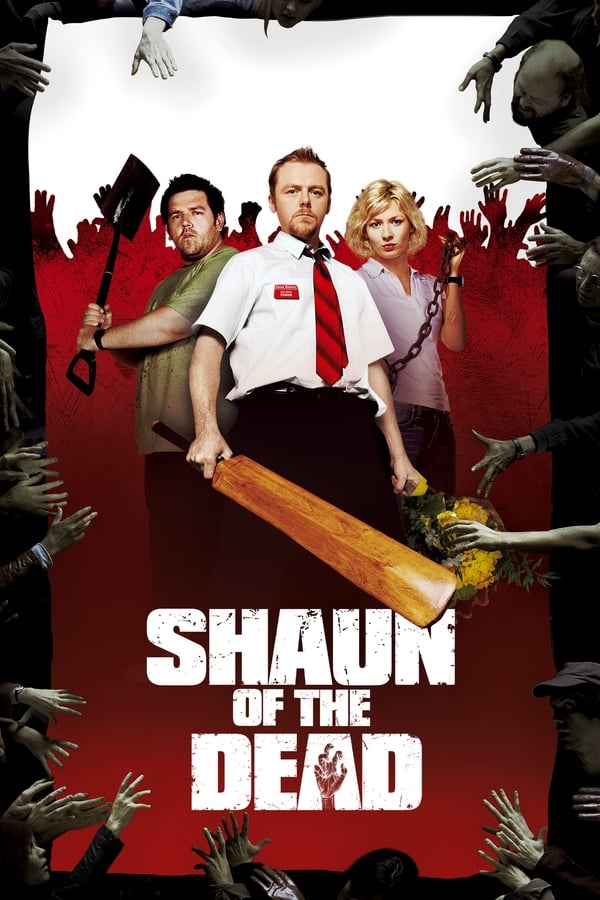 Stars
Simon Pegg, Nick Frost, Kate Ashfield
The first-ever zom-rom-com to hit was the incredible Edgar Wright feature Shaun of the Dead, starring Simon Pegg and Nick Frost to make the dialogue and narrative a dryly hilarious adventure. Inspired to save his girlfriend when the zombie apocalypse hits (even though she just broke up with him), Shaun (Simon Pegg) ultimately just wants to get to his favorite pub and wait for the whole thing to blow over. While the zombies in this movie are painfully slow and dim, it adds to the humor of the film, especially when they are able to navigate a crowd of them simply by acting like a zombie.
4. Train to Busan (2016)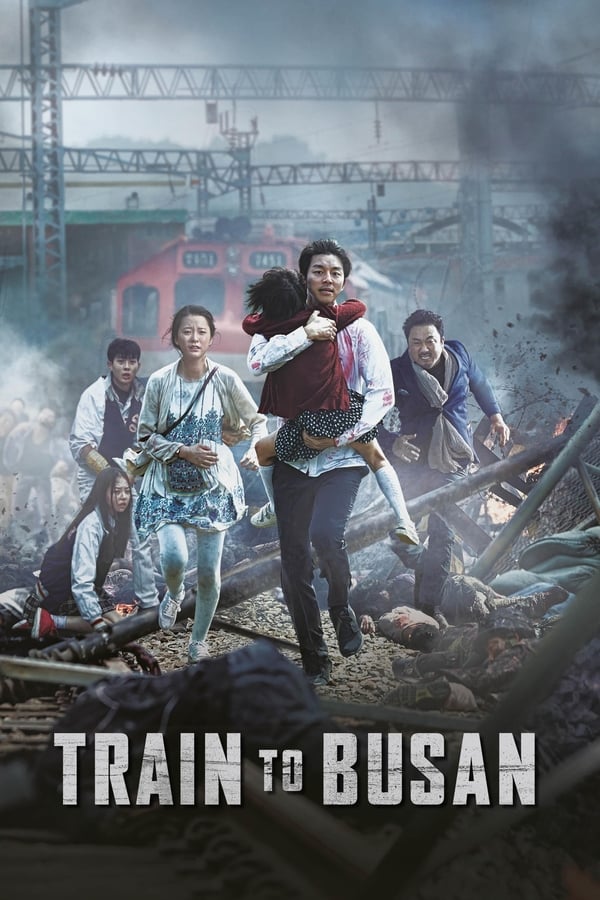 Genre
Action, Horror, Thriller
Stars
Gong Yoo, Jung Yu-mi, Ma Dong-seok
One of the most intense and claustrophobic zombie movies ever made, Train to Busan is an incredible Korean zombie movie by director Sang-ho Yeon. Riddled with well-established backstories to multiple characters and great performances to boot, they all must survive on a train to the supposed last safe zone from the zombie outbreak. The zombies are fast, they are vicious, and the virus turns them pretty quickly. The creativity and originality of the plot is enough to give it a watch, but it turns out so much better than it sounds.
3. 28 Days Later (2002)
Genre
Horror, Thriller, Science Fiction
Stars
Cillian Murphy, Naomie Harris, Brendan Gleeson
From director Danny Boyle comes 28 Days Later, the fast-paced and terrifying zombie thriller that revamped the genre into the next generation. An animal rights activist group decides to break into a research facility and free some monkeys, one of which is carrying a "rage virus" that spreads like wildfire throughout the U.K. The zombies are fast, fierce, and make some terrifying sounds to boot. The scariest part about this movie's virus is that it is the most realistic concept for a zombie apocalypse yet, in which the host of the virus can still starve to death but is driven by the virus to do one thing: spread.
2. Dawn of the Dead (1978)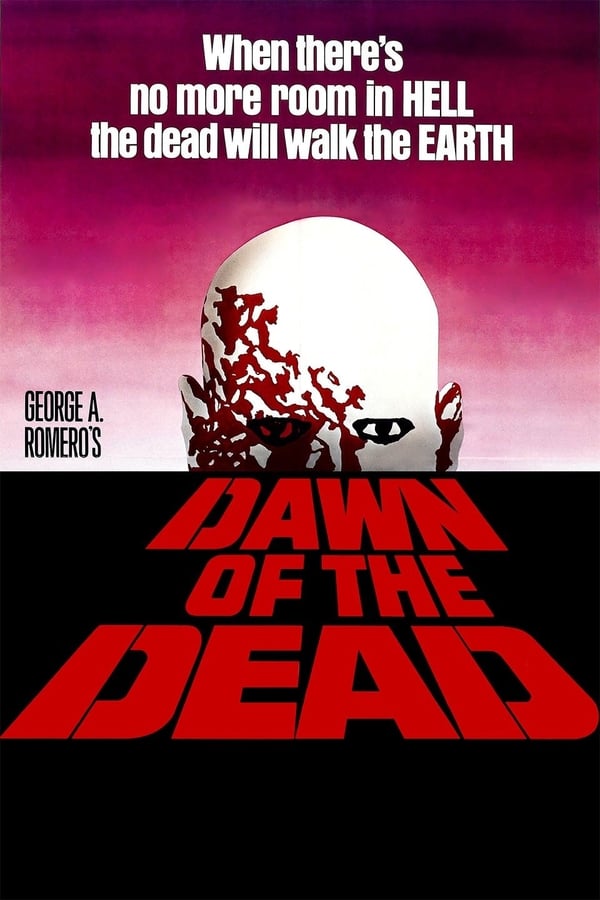 Stars
David Emge, Ken Foree, Scott H. Reiniger
Directed by
George A. Romero
Considered to be the modern awakening of the zombie movie, George A. Romero is at it with Dawn of the Dead — the original and better version. Including some very interesting commentary on society and what we have become, the zombies are slow-moving and less threatening but serve more as a symbolic tool for Romero. Hailed for its practical effects and riveting story, this is easily one of the best zombie movies of all time. It should be noted that, due to licensing issues, this movie cannot be streamed online anywhere. So we'll have to do it the old-fashioned way.
1. Night of the Living Dead (1968)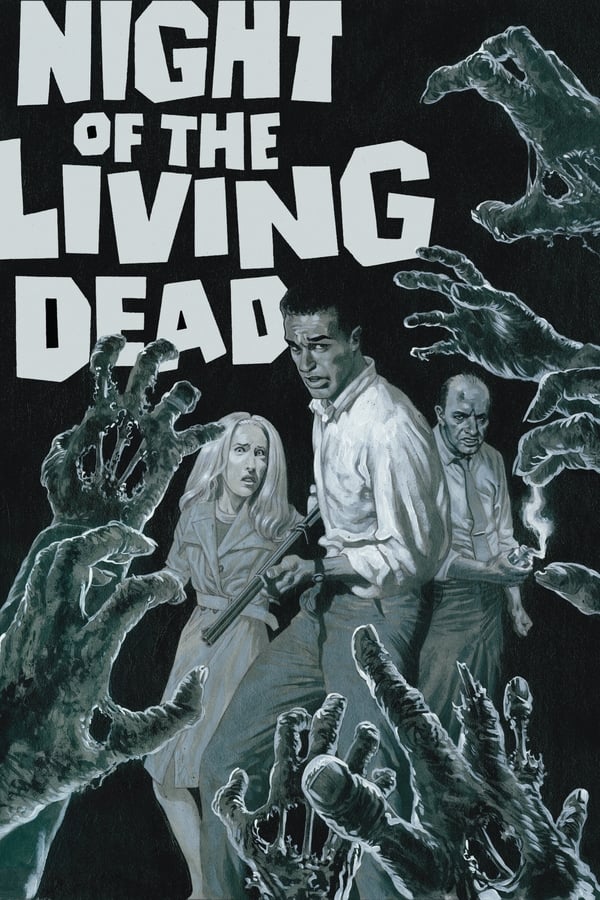 Cast
Duane Jones, Judith O'Dea, Karl Hardman
In what is considered to be the first and best zombie movie of all time, George A. Romero helms this revered horror classic. Praised for its editing, practical effects, and — of course — a smart political commentary, Night of the Living Dead is the debut film from Romero that was exceptional in so many ways. It was even praised for being the first horror film to feature a Black lead character played by Duane Jones, which adds to the incredible and revolutionary — societal and theatrical — steps that Romero has taken well before many others.
Editors' Recommendations