For fans of James Bond, a new tome titled Shaken: Drinking with James Bond and Ian Fleming is going to be a necessary addition to your bookshelf. Shaken is a recipe book of the British secret agent's most iconic cocktails and includes not only the instructions, but each cocktail's origin points in the novels and all the stylistic essentials to turn a martini into an authentic 007 martini.
Shaken is the only official book of its kind authorized by the Ian Fleming estate. An earlier 2015 text, Bond Cocktails by Katherine Bebo, cannot (and does not) claim the same credibility.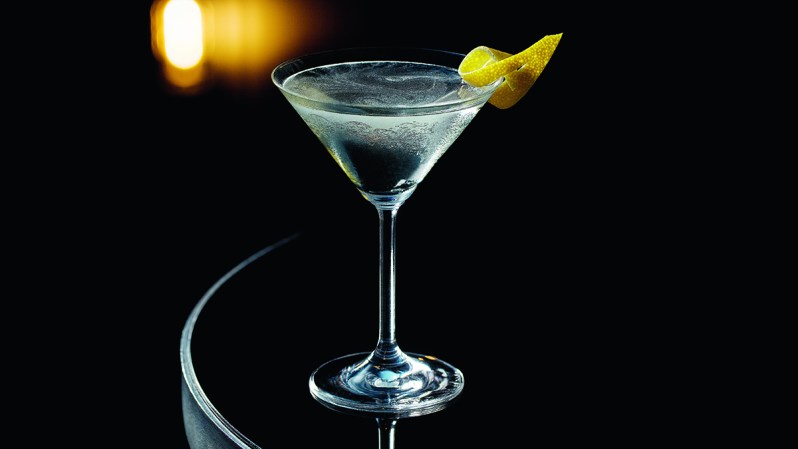 The original author and creator of the James Bond stories, Ian Fleming, passed away in 1964, however, the Shaken cocktail codex bears his by-line. The introduction is written by Ian Fleming's nephew, Fergus Fleming, who pens:
"Ian Fleming liked to surround himself with stories, his fertile mind finding romance in the most mundane items. Cars, clothes, food, cigarettes, and travel — he wove legends around them all, but none were so memorable as those involving drink."
"Cars, clothes, food, cigarettes, and travel — [Fleming] wove legends around them all, but none were so memorable as those involving drink."
Fergus adds that Fleming's long-time buddy Ernesto Cuneo recalled "of all the maddening trivia … nothing quite matched Fleming's instructions on how his martinis were to be made … he was painfully specific about both the vermouth and the gin and explained each step to the guy who was mixing it as if it were a delicate brain operation."
Shaken begins with the bar essentials you'll need to call your drinks 007-worthy, then moves onto chapters: Straight Up, On the Rocks, Tall, Fizzy, and Exotic, with a final glossary for easy recipe reference. Unlike many recipe and coffee-table books, this Bond bible is made to be read cover-to-cover.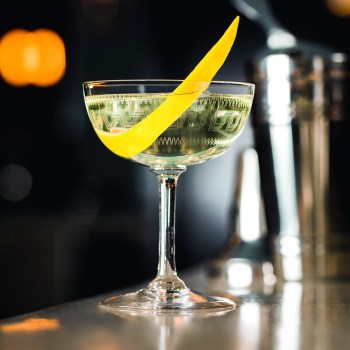 Anchored by excerpts of Fleming's writing that show the genesis of each drink (based on a place, person, or plot point from one of the 14 James Bond novels or various short stories that Fleming wrote), Shaken also includes 40 modern cocktail recipes inspired by the Bond universe. These beverages — such as The Moneypenny, That Old Devil M, and Diamonds are Forever — were created by mixologists at London's award-winning Bar Swift, which has its own connection to the James Bond universe: In 2016, Edmund Weil (who is related to Fleming) and his wife, Rosie Stimpson, teamed up with bar legends Bobby Hiddleston and Mia Johansson to open Bar Swift.
Georgia Grimond of the Fleming estate says, "Long before many others, (Fleming) was writing in detail about how best to enjoy a good drink, so it has been a delight to bring his writing, expertise, and ingenious names to new audiences as well as those that know him and Bond well."
Want a preview? Check out the recipe for The Moneypenny below. As Ian Fleming wrote in Thunderball, "It's just that I'd rather die of drink than of thirst."
The Moneypenny
1.25 oz Hendrick's Gin
.75 oz lime juice
.5 oz simple syrup
.5 oz rose liqueur
.5 oz Cocchi Americano
Slice of cucumber
Fresh mint leaves
Method: Measure ingredients into a cocktail shaker and top up with ice to the brim. Shake vigorously, then strain into a frosted highball glass over crushed ice. Garnish with a very thin strip of cucumber around the inside of the glass, a sprig of mint, and rose petals.
Editors' Recommendations