As we speak, there is a war happening on the Internet. I know that's not exactly news. It seems that's what the internet was built for. But this is less of politics war, and more a movie war. A war about who will play the next James Bond. With Daniel Craig's departure after the forthcoming film, another actor will come into Bond's perfectly tailored Savile Row and Kevlar suits, and many — including myself — wish for Idris Elba to inhabit those gorgeous threads. Others disagree. There, however, is now another option. What if I told you that you can become James Bond? Interested?
Of course, you are! Who hasn't pictured themselves ordering a dry martini, shaken, not stirred? There's just one problem: You won't be co-starring with a lovely leading lady. Nor will you be tussling with Blofield or Dr. No. Instead, what I'm offering is your very own piece of Bond's history — a piece of history that is so integral to the entire film series, it remains as truly the only constant in the ever-changing franchise.
An Aston Martin.
This is no ordinary Aston Martin. This is a 1964 Aston Martin DB5, the same model used by Sir Sean Connery in Goldfinger. The same model that helped solidify the bond — pun intended — between the British marque and the super-spy. The same model that gave us Q Branch's plethora of gadgets and gizmos. And with this DB5, you're going to get all those gadgets and gizmos.
Thanks to a collaboration between the Aston Martin Works division at Newport Pagnell, EON Productions, and Chris Corbould, who helmed the special effects production of the past eight Bond films, 25 continuation DB5s will be built to similar, though updated, specification as Connery's iconic Silver Birch DB5. Other than a revolving license plate, few other Q-type gizmos have been announced for the continuation DB5. What we do know is that the very special car will cost the Bond aficionado a cool $3.5 million apiece.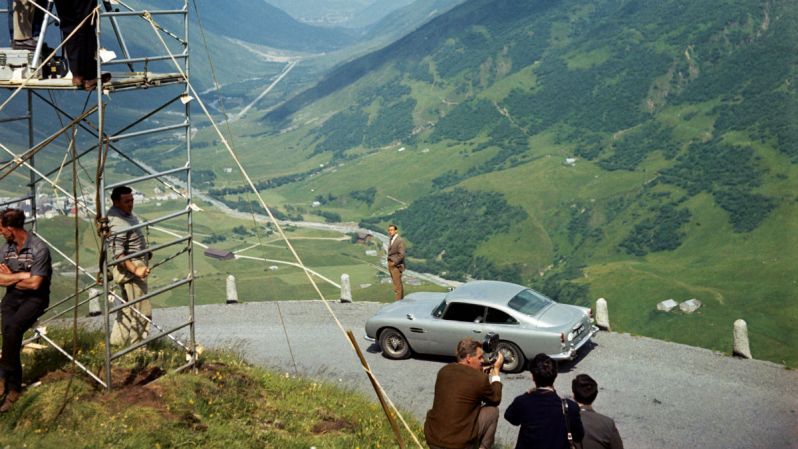 Delivery for your very own Bond DB5 is set for 2020. Three additional cars to the planned run of 25 will also be built, but won't be for public consumption. One for EON Productions, another for Aston Martin to keep at the company's home base, and a final to be auctioned off for charity.
Dr. Andy Palmer, Aston Martin's president and CEO, said this of the Goldfinger DB5: "The connection between Aston Martin and James Bond is something of which we are very proud and it is remarkable that the DB5 remains the definitive James Bond car after so many years. To own an Aston Martin has long been an aspiration for James Bond fans, but to own a Silver Birch DB5, complete with gadgets and built to the highest standards in the very same factory as the original James Bond cars? Well, that is surely the ultimate collectors' fantasy. The skilled craftspeople at Aston Martin Works and the expert special effects team from the James Bond films are about to make this fantasy real for 25 very lucky customers."
Editors' Recommendations