If you didn't know who was voted the sexiest man of the 20th century, (or even if that title existed) it's Sean Connery. The overwhelmingly "himself" actor graced movie screens from the mid-1950s all the way up to the early 2000s, with an astonishing 93 movie credits on IMDB. But what is it that makes this man so incredibly iconic? Could it be because he never changes his voice for movies because "the emotions should be the same, internationally"? Perhaps it's because of his unique Scottish accent that any novice impersonator is sure to try and mimic. All we know for sure is: Connery's James Bond is — for an overwhelming majority — the best and most memorable of all 007 iterations in history.
Though his big on-screen break was as the devilishly handsome and smooth secret agent, real fans know that Sean Connery was much more than that. Besides being a respectful, earnest, and successful actor, Connery spent his first 25 years — starting at the age of 7 — working manual labor jobs and eventually joining the Royal Navy at 16. Truly a man of many hidden talents, he also took dance lessons for 11 years, was offered a soccer contract with Manchester United, and also spent time working as a nude model for art students after being honorably discharged from the military.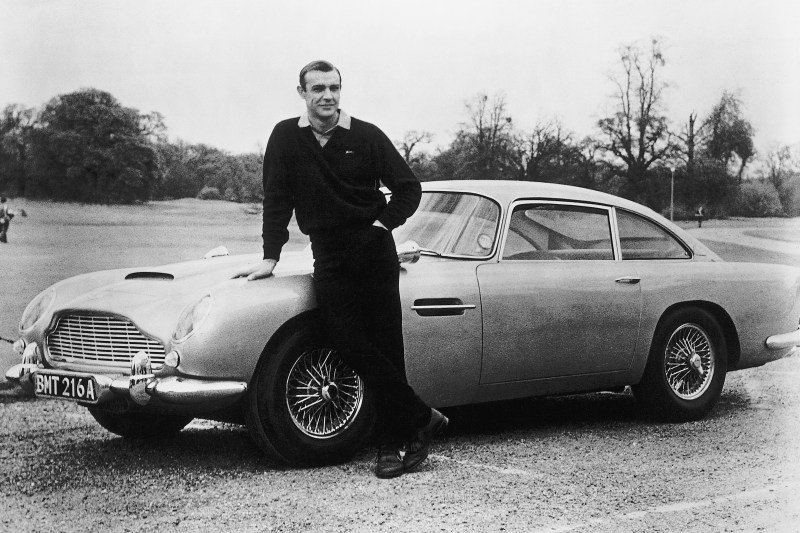 There are so many reasons to love the late, great Sir Sean Connery, but we are here to praise him for his most memorable on-screen performances. Yes, James Bond will, of course, be mentioned, but we also bring out the later films in his career that made him so much himself. So mix yourself a vodka martini "shaken, not stirred" and help us celebrate the shining star that was Sean Connery.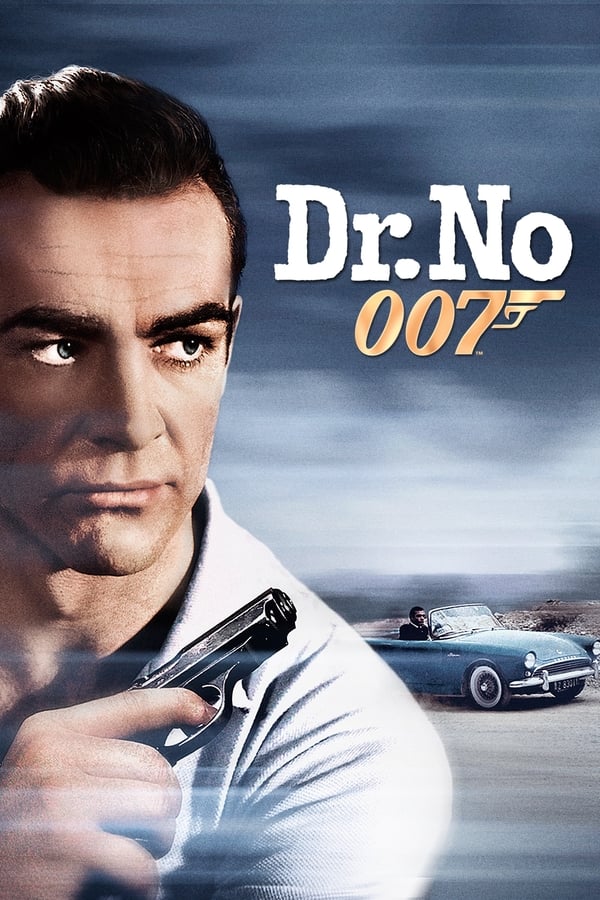 Genre
Adventure, Action, Thriller
Stars
Sean Connery, Ursula Andress, Joseph Wiseman
Directed by
Terence Young
The first and one of the best Bond movies ever,
Dr. No
is the riveting tale of manliness and espionage that immortalized this iconic actor. Based on the
James Bond books by writer Ian Fleming
, Bond must confront the evil Dr. No before his plans to destroy the U.S. space program are realized. Though this was not Sean Connery's first starring role, the embodiment of this super-spy and sex symbol of the 1960s was by far his biggest yet. This performance would go on to open up many other roles for Connery in his acting future, though he would star in a few more classic Bond films that make him the best of them all.
Genre
Action, Thriller, Adventure
Stars
Sean Connery, Daniela Bianchi, Pedro Armendáriz
Directed by
Terence Young
The second Bond movie ever made, From Russia with Love serves as a promise of more to come from this action-packed team of filmmakers. Bond is back and, this time, he must confront the evil organization that was hinted at in the first Bond film: SPECTRE. Even though there would later be a Daniel Craig film featuring his James Bond named Spectre, this classic goes deeper into the evil organization and tells a story that truly piques interest. A great highlight of this film is the train fight between Connery and co-star Robert Shaw, which was grittier and more real than any fight scene that 1960s cinema had seen before.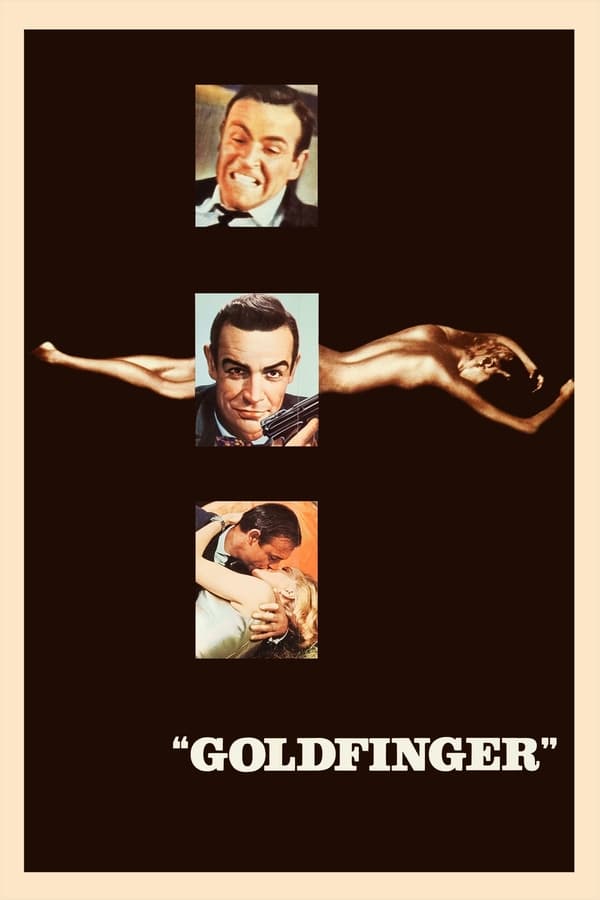 Genre
Adventure, Action, Thriller
Stars
Sean Connery, Gert Fröbe, Honor Blackman
Critically considered the best James Bond movie ever, Goldfinger is "larger than life, faintly ridiculous, [and] completely cool," according to Empire's Ian Freer. With his cool Aston Martin, fancy spy gadgets, and endless charm, Bond must thwart an attack on the world economy from the dastardly villain Auric Goldfinger, who stays true to his name by turning his victims to gold. This film boasts some of the best Bond features of any film: a memorable henchman who throws his steel-brimmed hat at people to kill them, contemporary singer Shirley Bassey's theme song that would become the gold standard for all Bond films, the iconic laser beam scene, and the fact that this was the first and most perfect iteration of the Bond movie formula.
The Manual streaming roundup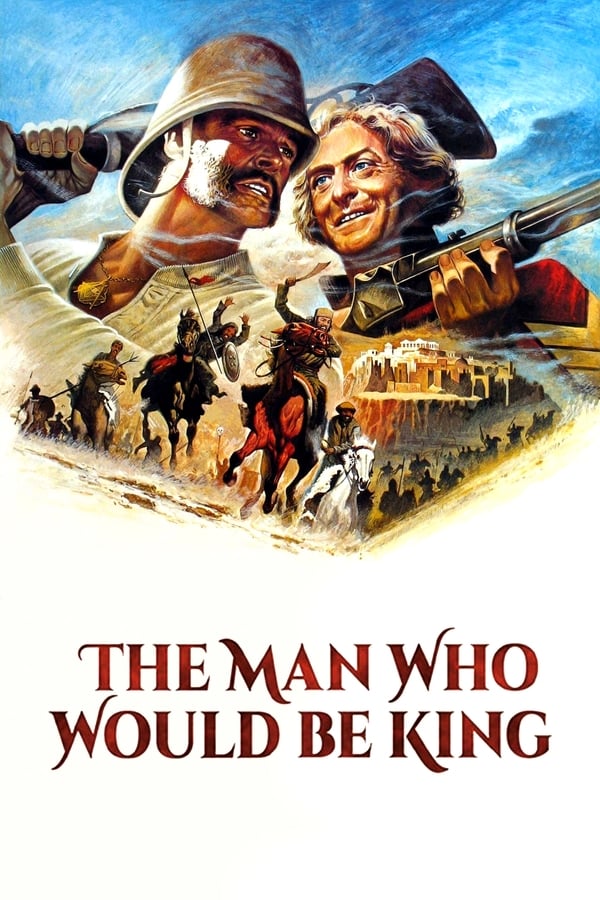 Stars
Sean Connery, Michael Caine, Christopher Plummer
After most of his Bond exploits (he would return for Never Say Never Again in 1983), Connery's career continued to thrive, but The Man Who Would Be King is a highlight worth mentioning. Daniel Dravot (Connery) and Peachy Carnehan (Michael Caine) are two English colonizers in India who are tired of taking orders. Spurred by curiosity and adventure, the two travel to a remote island where they are welcomed like kings and eventually as deities. In a storyline that would be repeated in many films following, Connery's character becomes delusional with his newfound power and it changes him for the worse. This is certainly not the smooth and suave character audiences had come to know but Connery thrills them nonetheless with a new and quirky character full of charisma.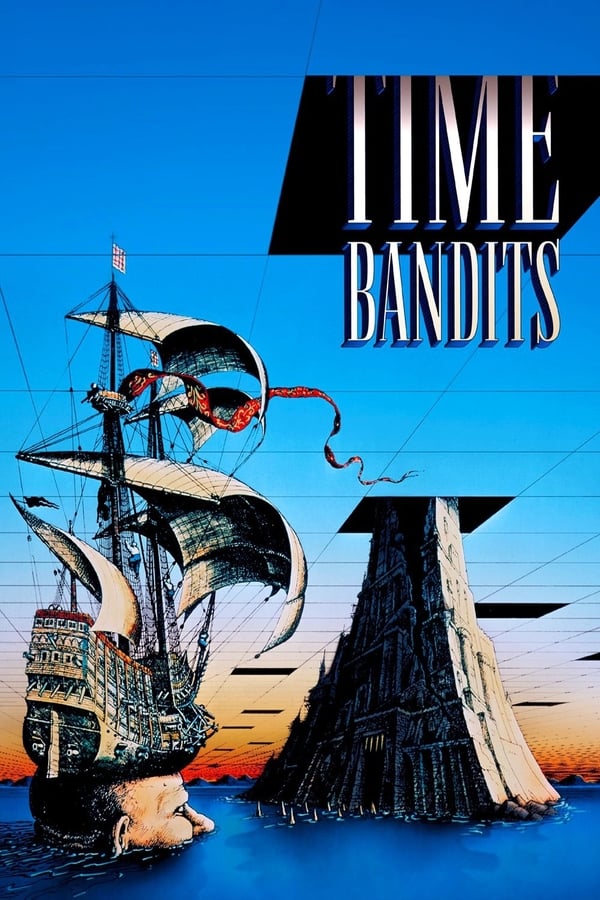 Genre
Family, Fantasy, Science Fiction, Adventure, Comedy
Stars
Craig Warnock, David Rappaport, Kenny Baker
Directed by
Terry Gilliam
From visionary writer/director Terry Gilliam comes Time Bandits, an imaginative and eccentric piece that writer Chris Wilkinson once said "… C.S. Lewis might have written after he dropped acid." A young boy gets accidentally swept up in an adventure when some rebellious time travelers magically appear in his room. With their magical and illegally acquired map, they travel to destinations in history and steal various artifacts. For anyone who hasn't seen this film, it's sort of like Labyrinth and Willow meets Monty Python, which should get you excited if you're a fan of any of those. Sean Connery's character, while minor, is epic and manly as ever. As Gilliam mentions in an interview with Couch Surfing, "The Greek warrior would remove his helmet to reveal himself to be none other than Sean Connery," then mentions that the young actor Craig Warnock has a reaction that says he "couldn't believe that James Bond was in the film with him."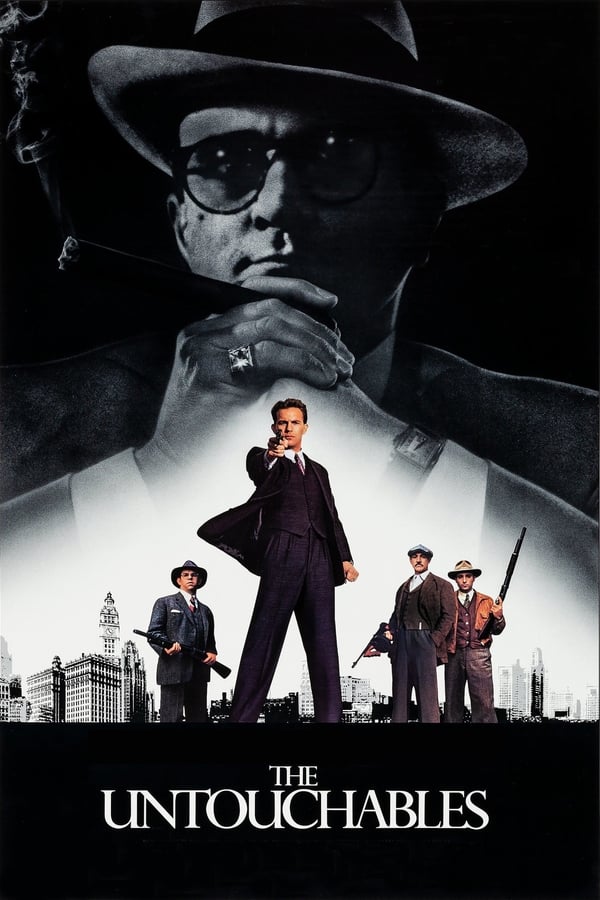 Genre
Crime, Drama, History, Thriller
Stars
Kevin Costner, Sean Connery, Charles Martin Smith
Directed by
Brian De Palma
A movie that is referenced in film classes for its meticulous set designs, costuming, cinematography, and editing,
The Untouchables
is a classic gangster movie that is based on the real investigations of Special Agent Eliot Ness. After Chicago is brought to its knees by notorious crime lord Al Capone (
Robert De Niro
), Ness (
Kevin Costner
) builds a small but trustworthy task force to investigate Capone and his criminal organization. Revered as some of director Brian De Palma's best work, this film also features incredible performances from its lead characters, including
Costner in one of his best films
. Sean Connery's portrayal of the aging and righteous Irish-American cop Jimmy Malone is stern but fits like a glove, as he throws in his own personal twist and makes his portrayal of the supporting character a true classic.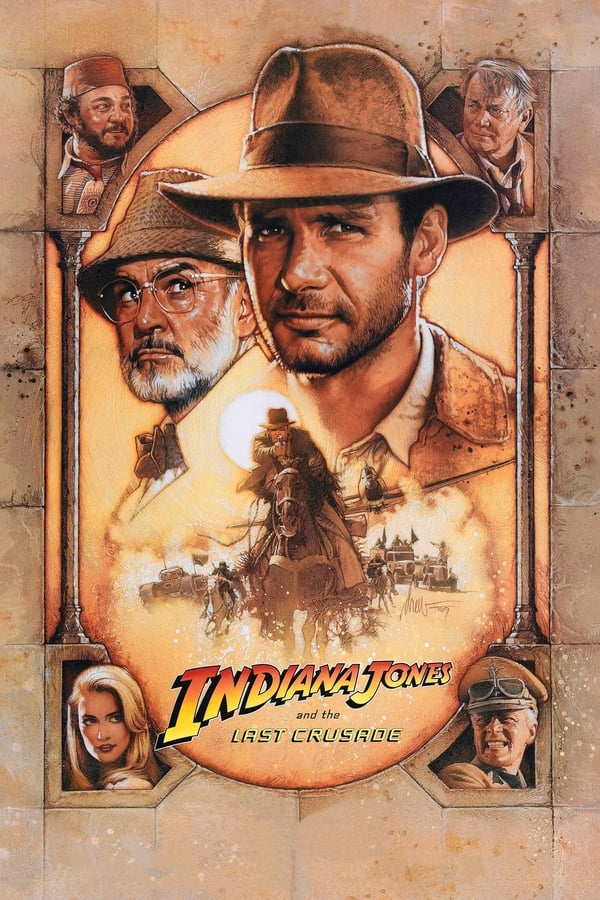 Stars
Harrison Ford, Sean Connery, Denholm Elliott
Directed by
Steven Spielberg
In the third and much-beloved installment of Indy's movie adventures and one of the
best Steven Spielberg films
,
Indiana Jones and the Last Crusade
includes a great supporting turn from Sir Sean. Going back to his roots, Indiana Jones (
Harrison Ford
) discovers his father (
Connery
) is alive and well but has been captured by the Nazis during their search for the Holy Grail. As Indy and his father duel Nazi henchmen for the Cup of Christ, they reconnect in a great and comedic contrast. Connery as the famous archaeologist's dad was an incredible choice, as his strict and critical demeanor clashes with his swashbuckling son, providing many laughs as well as an important plot device that Connery, as always, makes his own.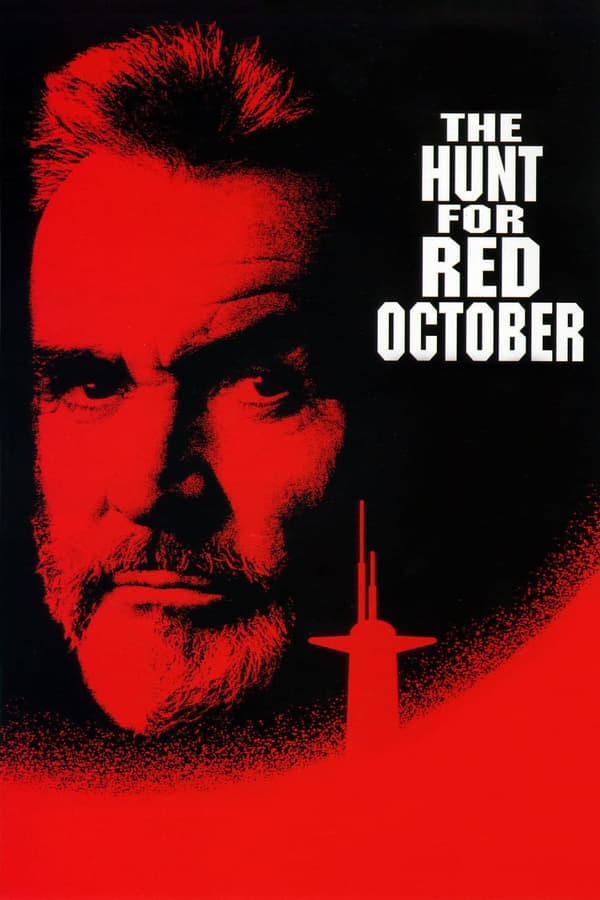 Genre
Action, Adventure, Thriller
Stars
Sean Connery, Alec Baldwin, Scott Glenn
Directed by
John McTiernan
Based on the bestselling Tom Clancy novel of the same name, The Hunt for Red October is a glorious movie about Cold War tensions set in a submarine that most any dad would love. Captain of the newest and most technologically advanced sub of the Soviet navy is Marko Ramius (Connery), who takes his stealthy ship off-mission, abandons his commanders, and intends to defect with his officers to the U.S. Besides some great performances from Alec Baldwin as the educated Jack Ryan, Scott Glenn as an American submarine captain, and Sam Neill as a Ramius' second-in-command, Connery speaks Russian — sometimes — with his trademark Scottish brogue. What's not to love? As amazing as this movie has remained over the years, Connery's performance is that much more impressive knowing that he was actually a last-minute hire (he had just one day to rehearse).
Genre
Action, Adventure, Thriller
Stars
Sean Connery, Nicolas Cage, Ed Harris
As his career advanced, Connery had a way of landing himself in roles surrounded by great talent. Not saying that Michael Bay is necessarily a great talent, but
The Rock
is arguably his best movie thanks to the cast and crew that helped make it happen. When General Hummel (
Ed Harris
) holds hostages in Alcatraz and threatens to launch chemical weapons if $100 million in war reparations are not paid, it's up to chemical warfare expert Stanley Goodspeed (
Nicolas Cage
) and former British spy John Mason (
Connery
) to break in and stop the madness. Joined by an off-beat and
awesome performance from Nicolas Cage
and others such as Michael Biehn, Connery maintains his status as the coolest of the cool.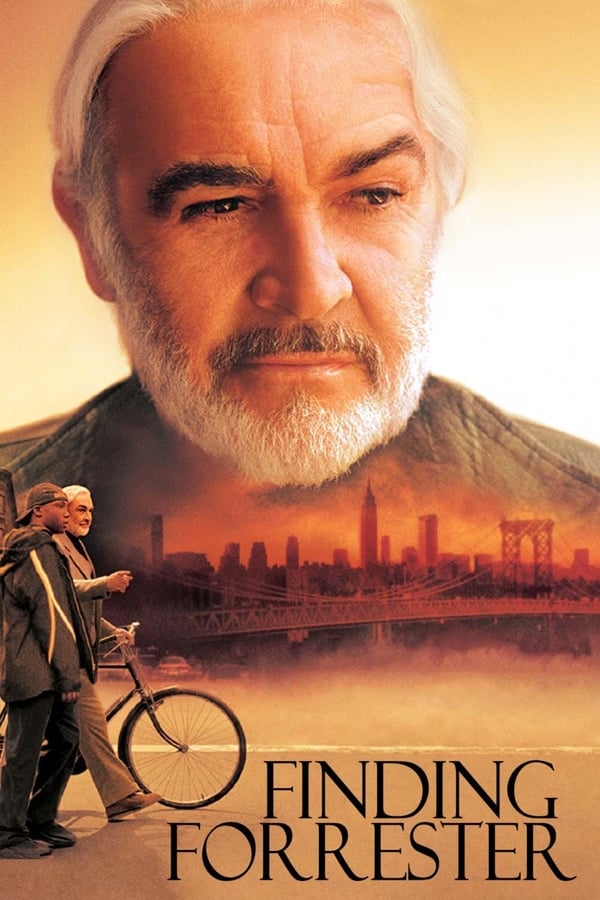 Stars
Sean Connery, Rob Brown, F. Murray Abraham
In one of his most refreshingly unique performances, Sean Connery is the award-winning, reclusive novelist William Forrester. Stumbling upon the messy writings of a young teenager named Jamal (Rob Brown), Forrester compulsively writes his own personal notes about where the young prodigy could improve, sparking a relationship that would test them both. With a few well-placed plot twists heightened by dramatic irony, the characters progress smoothly and sincerely in a way that is specific to Gus Van Sant's directorial history. Connery as the aging recluse is not exactly different in his demeanor or way of speaking — brash and blunt — but shows a serene side to the character that really makes this movie absolutely worth seeing.
Editors' Recommendations