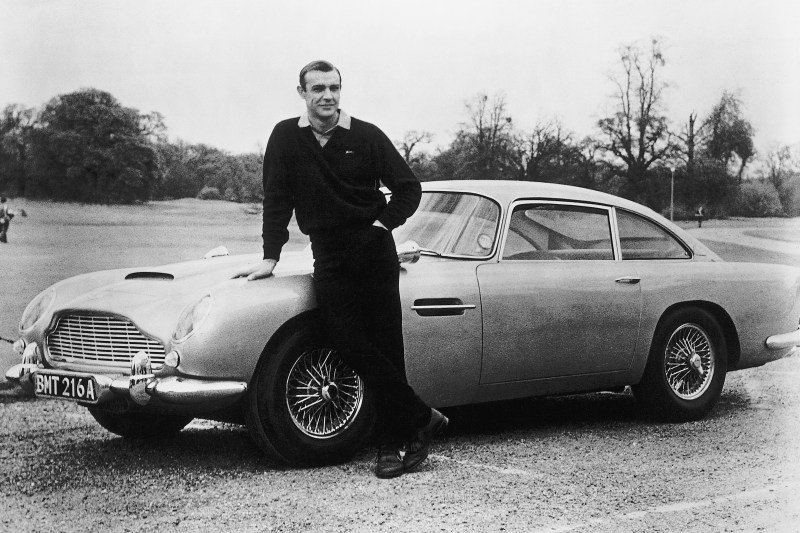 If you're too young to remember the hype around Sean Connery, ask your parents or grandparents what it was like to be a movie fan during his era of stardom. There wasn't a person on the planet who didn't immediately think of Connery when listing the actors with the biggest screen presence. But what is it that makes this man so incredibly iconic? Could it be because he never changes his voice for movies because "the emotions should be the same, internationally"? Perhaps it's because of his unique Scottish accent that any novice impersonator is sure to try and mimic. All we know for sure is: Connery's James Bond is — for an overwhelming majority — the best and most memorable of all 007 iterations in history.
Though his big on-screen break was as the devilishly handsome and smooth secret agent, real fans know that Sean Connery was much more than that. Besides being a respectful, earnest, and successful actor, Connery spent his first 25 years — starting at the age of 7 — working manual labor jobs and eventually joining the Royal Navy at 16. Truly a man of many hidden talents, he also took dance lessons for 11 years, was offered a soccer contract with Manchester United, and also spent time working as a nude model for art students after being honorably discharged from the military.
There are so many reasons to love the late, great Sir Sean Connery, but we are here to praise him for his most memorable on-screen performances. Yes, James Bond will, of course, be mentioned, but we also bring out the later films in his career that made him so much himself. So mix yourself a vodka martini "shaken, not stirred" and help us celebrate the shining star that was Sean Connery.
Editors' Recommendations