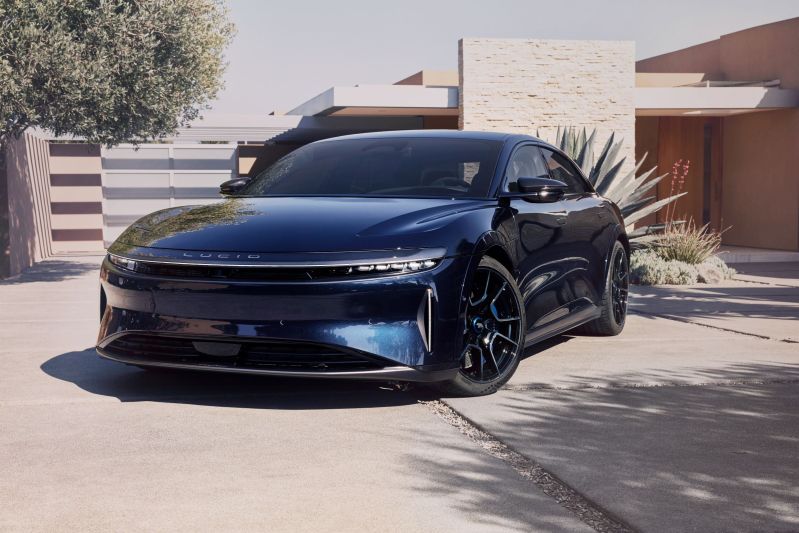 Outside of discussing dreams, if you aren't familiar with what 'Lucid' represents in the world, don't worry; you're not alone, and we're here to help. In short, Lucid is the new Tesla… sort of. Lucid is an electric car manufacturer founded in 2007 under the name Atieva in part by former Tesla Motors VP Bernard Tse. Beyond their co-founder, Lucid's CEO, Peter Rawlinson, is also a former Tesla employee who served as chief engineer of the Model S at Tesla. Almost a decade later, in 2016, Atieva was rebranded as Lucid Motors and announced its first car, the Lucid Air, was set for production to compete at the luxury level against top-tier and expensive models from BMW, Mercedes-Benz, and, of course, Tesla. But, Lucid's CEO recently interviewed with ABC News and announced that Lucid's newest project will target not only a much lower and affordable pricepoint but also the Tesla Model 3 and Model Y.
Lucid wants to appeal to your heart, not just your pocket
It seems clear that electric cars are the wave of the future, with a myriad of benefits to not only the world but also to our health as well. But, to get the majority of drivers on board, electric cars will need to offer more. Clearly aware of this, in the interview with ABC News, Rawlinson spoke reverently of the lure electric cars possess, saying, "The feeling of the road, the feedback through the steering, the instantaneous torque – there is romance with an electric car." Beyond just an emotional appeal, the other issue is cost.
Until recently, playing in the air of pure electric, was a rich person's game. The cheapest offering from Lucid currently is the Air Pure, which starts at a lofty $82,400. Asked about the idea of building a more affordable all-electric car, Rawlingson replied, "That is exactly why I go to work. I am not here to build an expensive car that only rich people can afford." He went on to explain that the reason Lucid began their company selling high-priced people movers was because it was "the only way I could make the business work financially."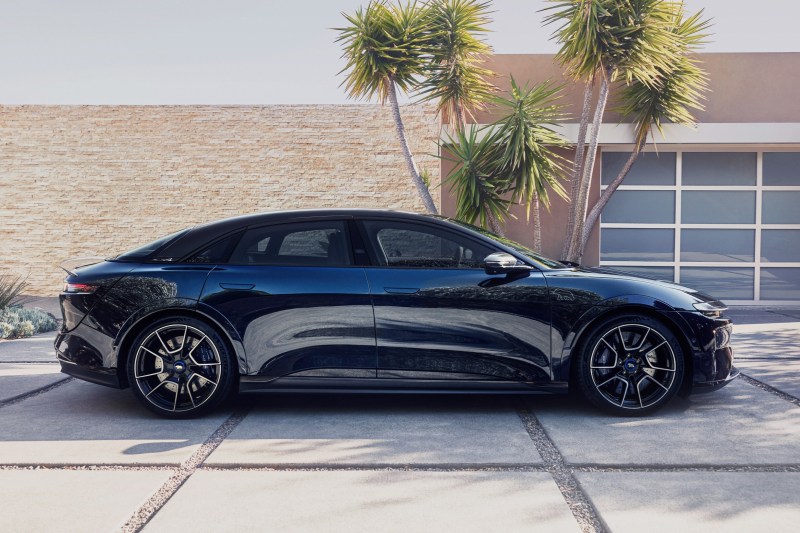 Lucid's CEO wants a $25,000 electric car
But for anyone old enough to remember when a new plasma TV was $10,000, history has shown that the more accessible and streamlined technology becomes, the cheaper it becomes. Rawlinson acknowledged that what the automotive universe needs "is the $25,000 electric car," which is foreseeable in time as the cost and processes of production become more streamlined and are "the key to unlocking greater efficiency." That notion prompted Rawlinson to declare, "We are targeting a price – and don't hold me to this – around $50,000. That's the vision. Right in the heart of the Tesla Model 3, Model Y territory. "
Although Lucid aims to be a Tesla competitor, Rawlinson exclaims, "Everyone is obsessing with dethroning Tesla. I am not trying to dethrone Tesla. I am not!" Although we have a sneaking suspicion that if Lucid took over the majority of the electric car market, he would not be complaining. And though it may seem unlikely that this David could topple Elon's Goliath, the Lucid Air was the first brand-new car in history to win Motor Trend's Car of the Year award in 2022. So, while Tesla may still be the most well-known name in electric vehicles, it may not be long until Lucid becomes the new Tesla in the eyes of consumers, especially if they can acquire one for less than fifty grand.
Editors' Recommendations