Classic car lovers are spoiled by events throughout the calendar year as history's greatest vehicles circuit around the globe. This past August, The Manual indulged in a number of prestigious automotive events — all located in Monterey, California. One of our favorite showcases was also one of the newer displays: The Quail Motorsports Gathering. Perhaps a quarter the size of Pebble Beach's Concours D'Elegance, and featuring vehicles of a more contemporary median age, The Quail has become a must-visit for Monterey Car Week attendees.
But car lovers aren't the only ones to benefit from The Quail's hosting talents. For the last 10 years, the world's rarest, fastest, and most beautiful motorcycles have rolled onto the Quail Lodge's perfectly manicured grounds – just three months before Carmel turns into car county, USA.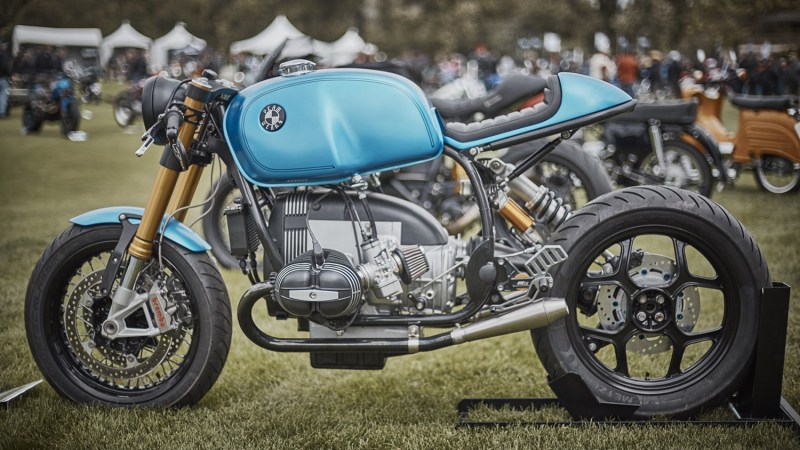 The Quail Motorcycle Gathering will return in May 2018 with more bike marques and classes than ever before – including more than 300 classic motorcycles. Everything from cutting-edge electric bikes to pre-war restorations will share a field and unite enthusiasts young and old. This year, The Quail will also honor Arlen Ness, who is credited with building the chopper and show bike industry. Arlen, his son, and his grandson will display the Ness Museum's most unique motorcycles at the show.
"The Quail Motorcycle Gathering is proud to present these new special classes for our 2018 show," said Gordon McCall, director of motorsports for The Peninsula Signature Events. "We love the idea of featuring bikes that not only pay homage to the timeless purity of motorcycling, but also give insight into the future of the motorcycle industry. We are also thrilled to feature some of the wildest bikes ever built straight from the minds — and collection — of the Ness family, who are legends both in the bike world and here in Northern California."
The 10th annual event is scheduled for May 5 and pre-sale tickets are available now at Quail Lodge Events. Food, drinks, and parking is included. Oh, and if you're local (or looking for an excuse to ride across country), The Quail includes valet service for anyone who rides their motorcycle to the event.
As is often the case with these types of gatherings, the cars and bikes in the parking lot are almost as cool as the event itself!
Editors' Recommendations