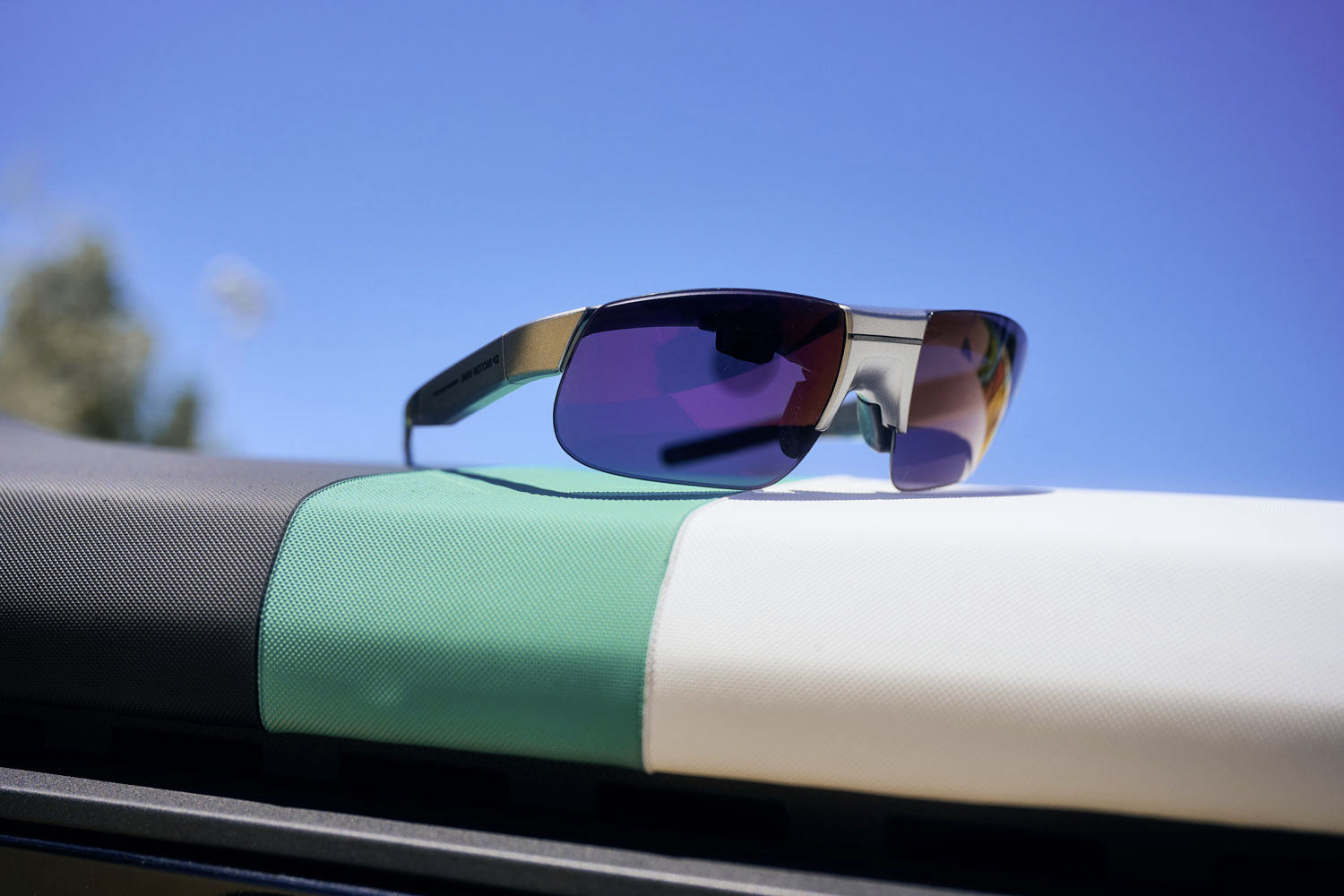 BMW motorcycle enthusiasts may have an easier time keeping their eyes on the road this summer. The company premiered its new set of smart glasses at the Motorrad Days show on July 7. Dubbed the ConnectedDrive Smartglasses, the eyewear is designed to pair with the BMW Motorrad smartphone app and can display an array of information in an augmented-reality fashion to help you during your ride.
This includes a navigation function that uses the app's GPS feature and displays directions right in front of your eyes. The details displayed can be set from basic arrows showing you where to go to one that shows "street names, intersections, and precise directions." Other functions include your speed, the local speed limit, and details about your gear.
BMW also claims the glasses can run for ten hours on a single charge, which should be enough to guide you through all but the longest of rides. Some bikes also have added functionality. If your handlebars have a multi-controller fitted to them, you can make adjustments to the HUD mid-ride.
The Glasses are Highly Customizable
BMW has made several aspects of its ConnectedRide Smartglasses customizable, providing users with a better experience. The actual HUD itself can be shifted around the lens via the app. This ensures the rider gets a full view of the display information and that the display won't be intrusive or distracting. Like many other HUD-like displays, you can move between the projected information and your view of the world by simply shifting your eyes' focus. This may seem complex, but it doesn't take much getting used to.
Two frame sizes are on offer, which should help if you have a particularly large or small head, and there is a choice of nose pads that ensure a comfortable fit. Two sets of certified UVA/UVB lenses also come included, one for bikers who ride with a sun visor on their helmet and another for those who want the ConnectedRide Smartglasses to double as a set of sunglasses.
People who don't possess 20/20 vision may also be able to comfortably use the glasses, thanks to the availability of an RX adapter. The adapter can shift 4.5 diopters either way to vastly increase the range of people who can safely wear the tech. The RX adapter can be ordered online via a QR code in the glasses' manual.
Exact U.S. pricing has not been announced, but in Europe, the ConnectedRide Smartglasses will carry an MSRP of €690 — which is around $757.
Editors' Recommendations