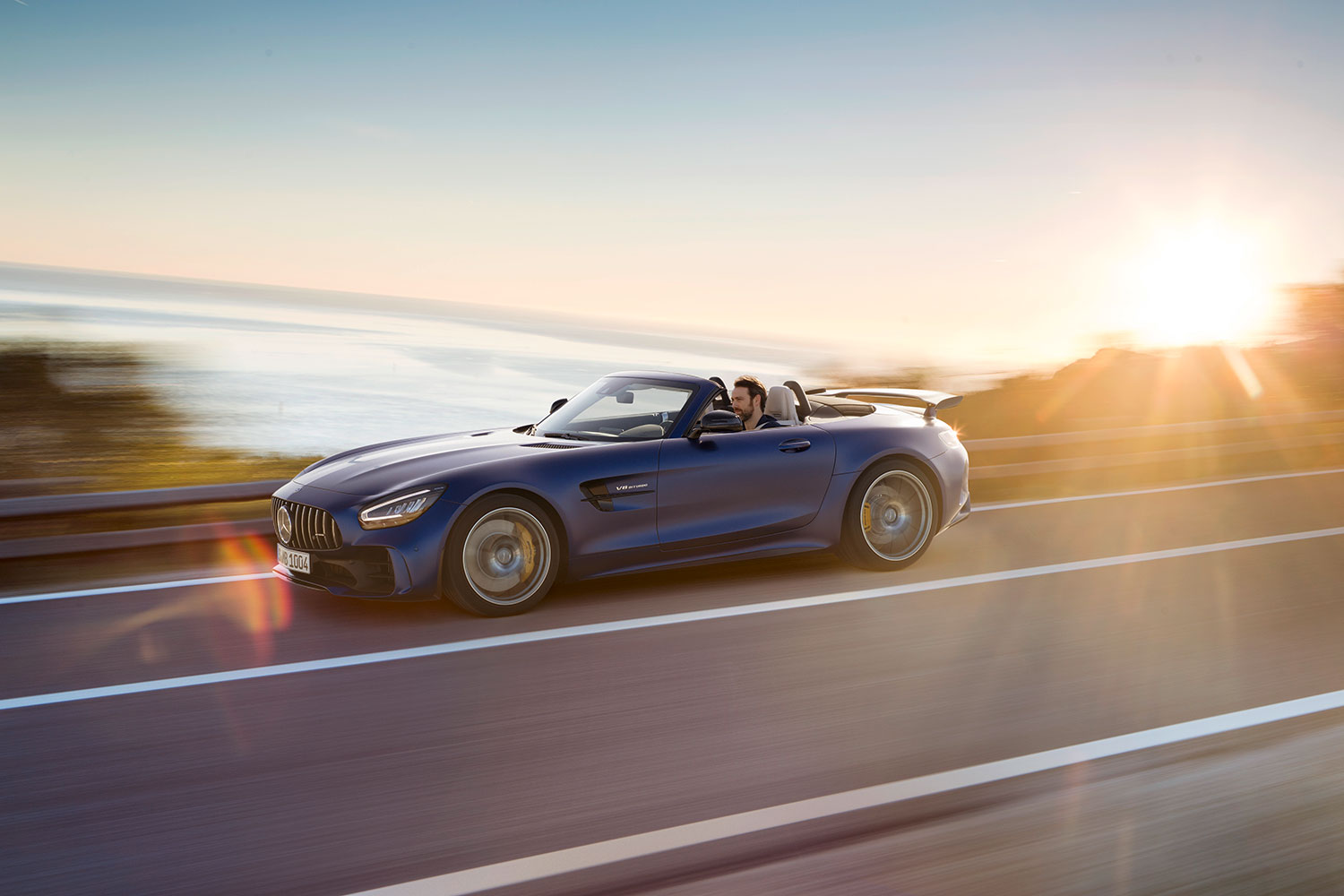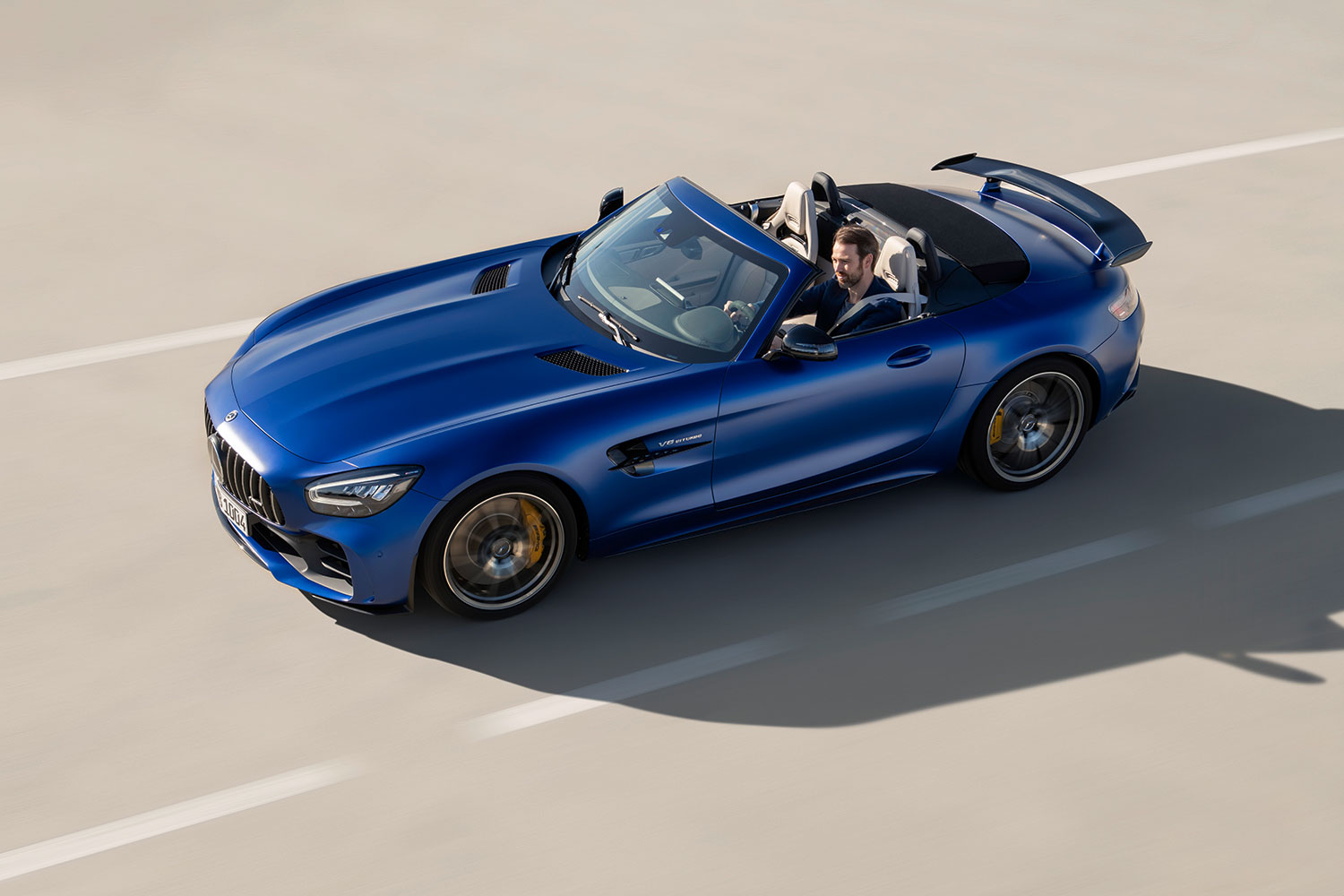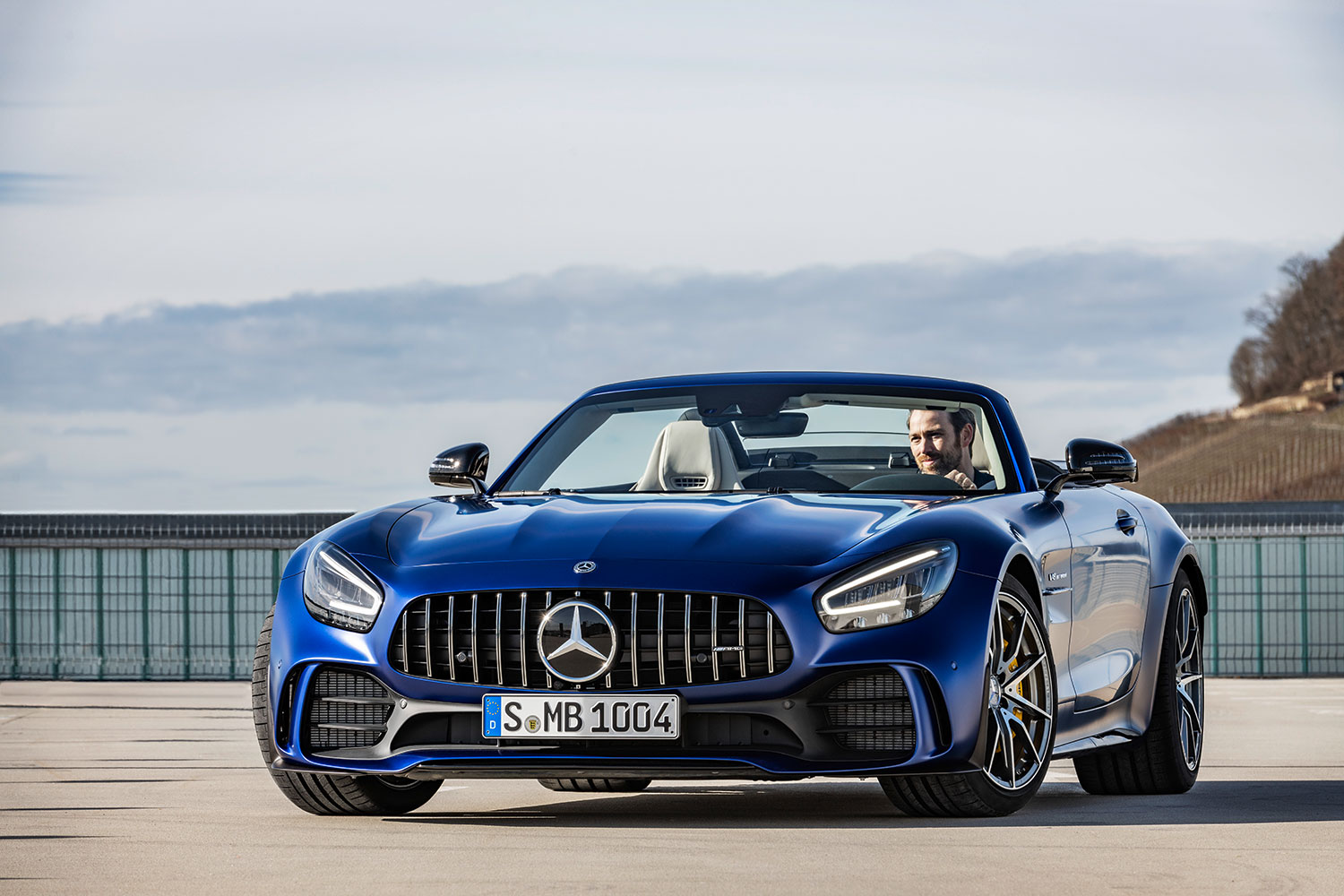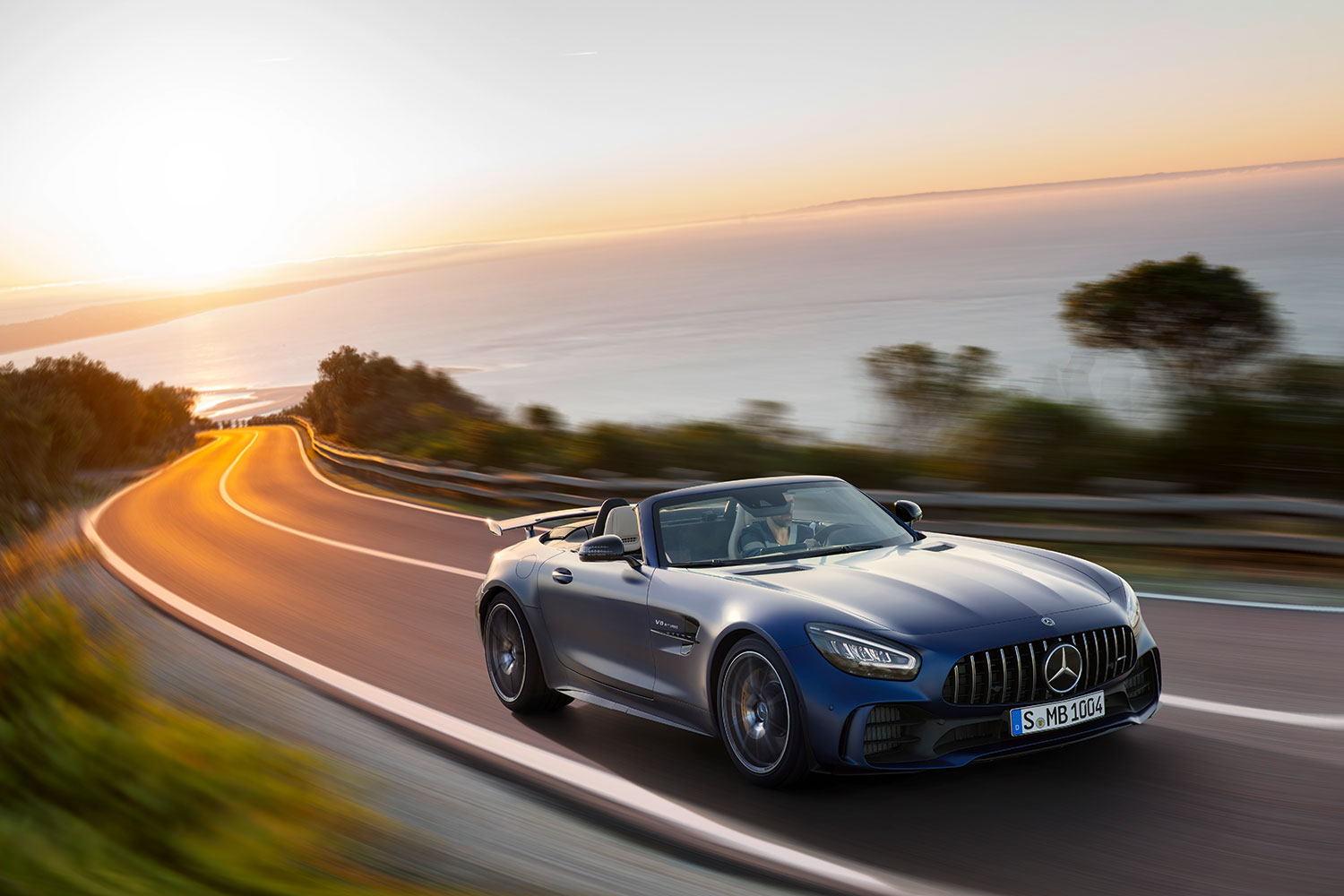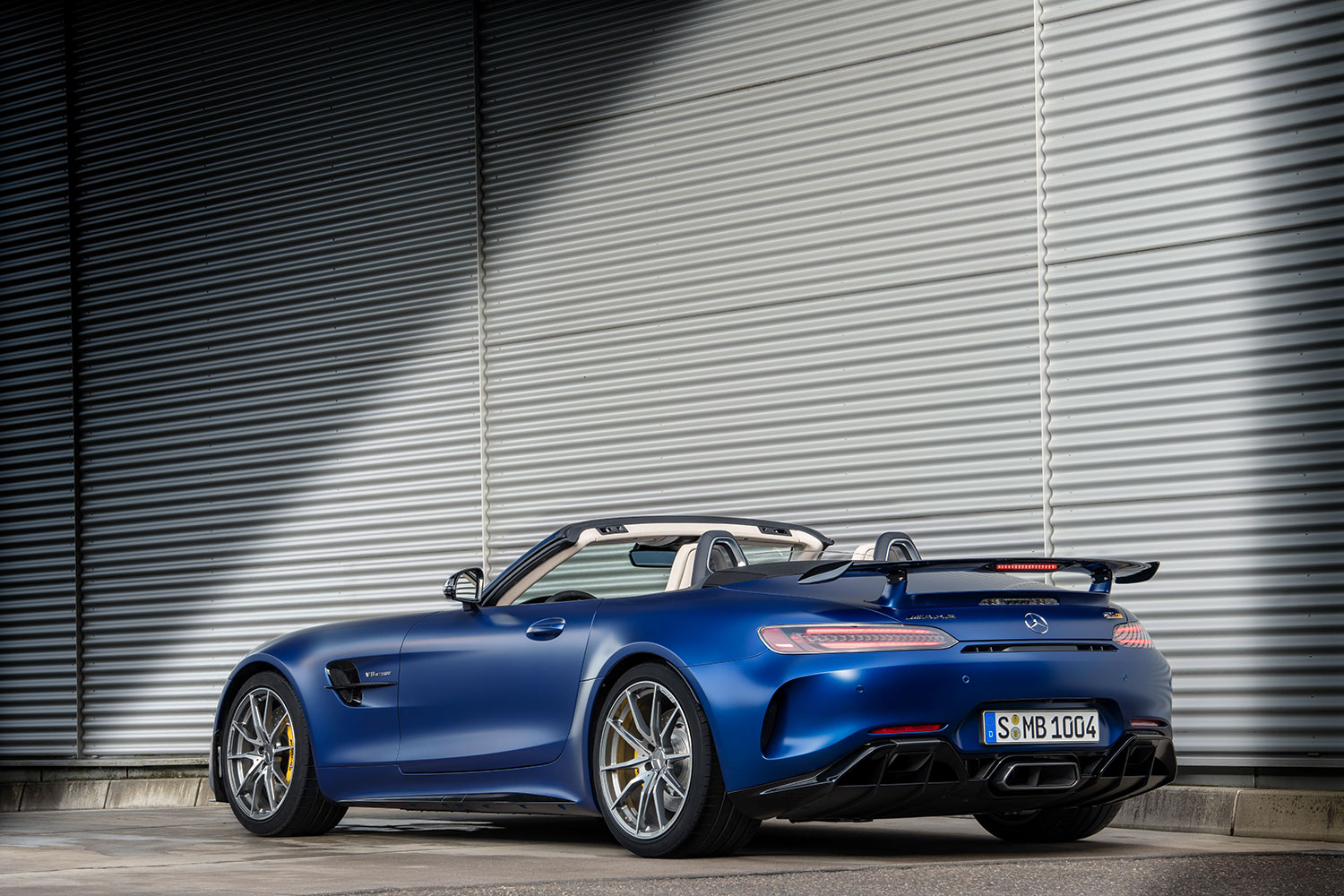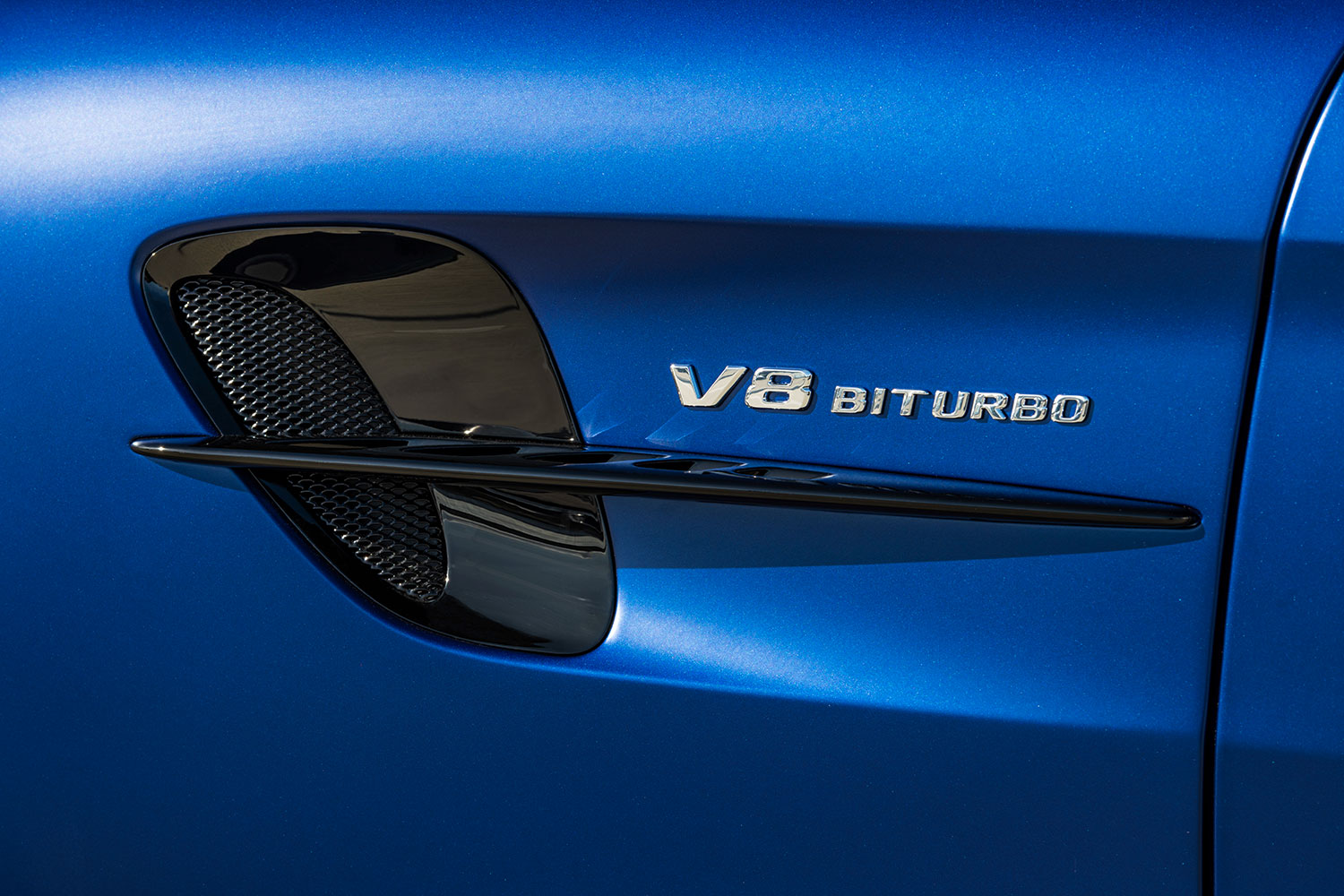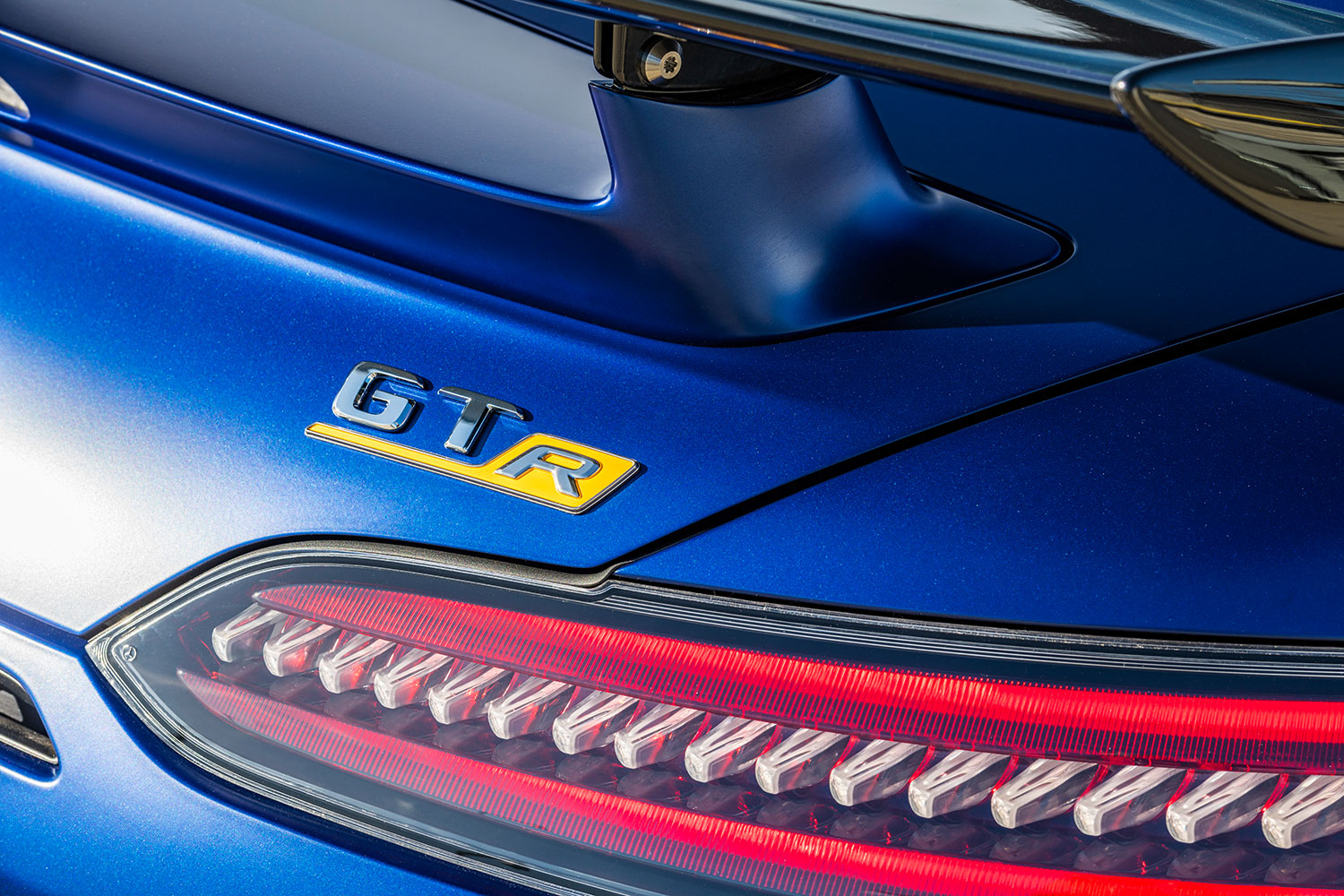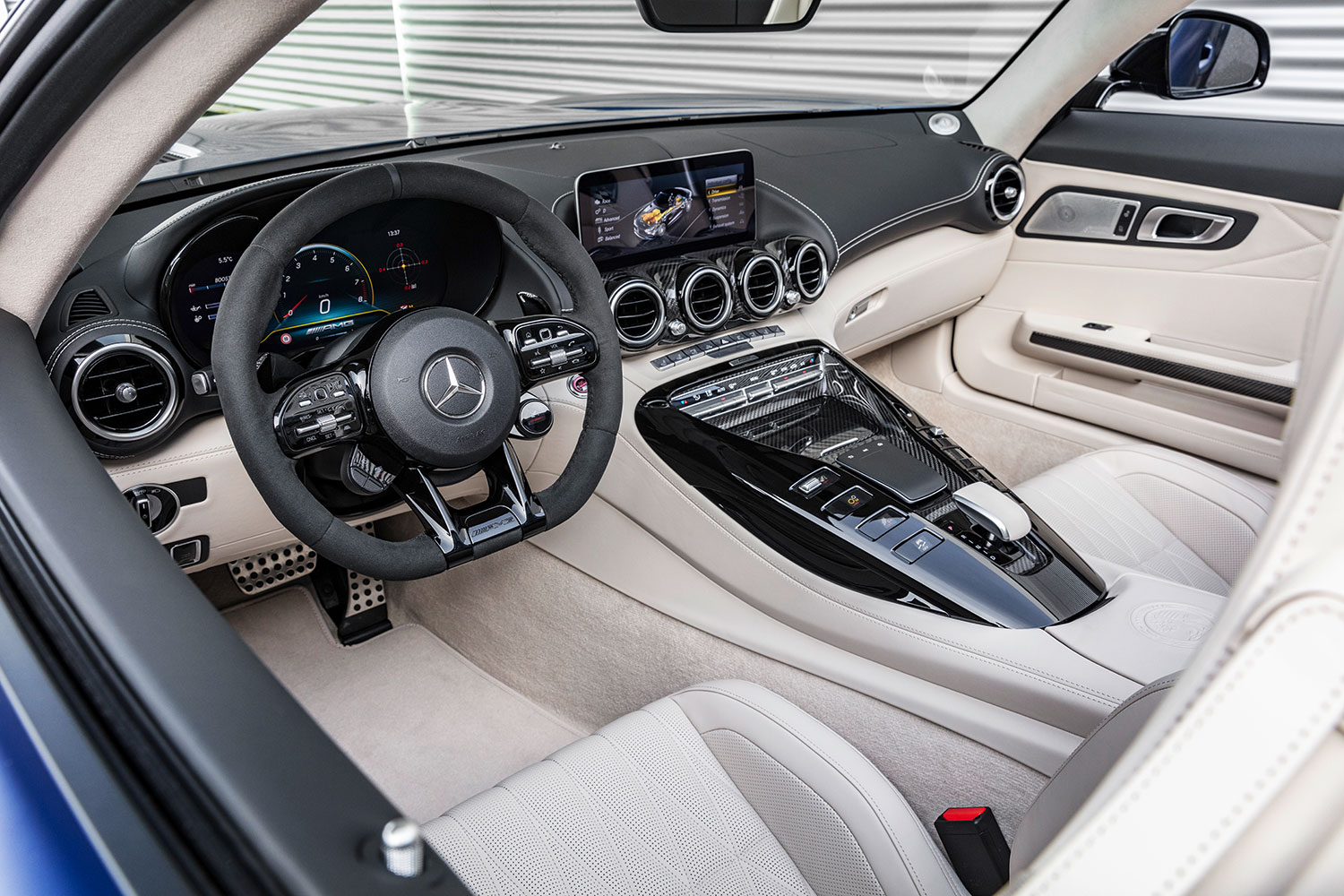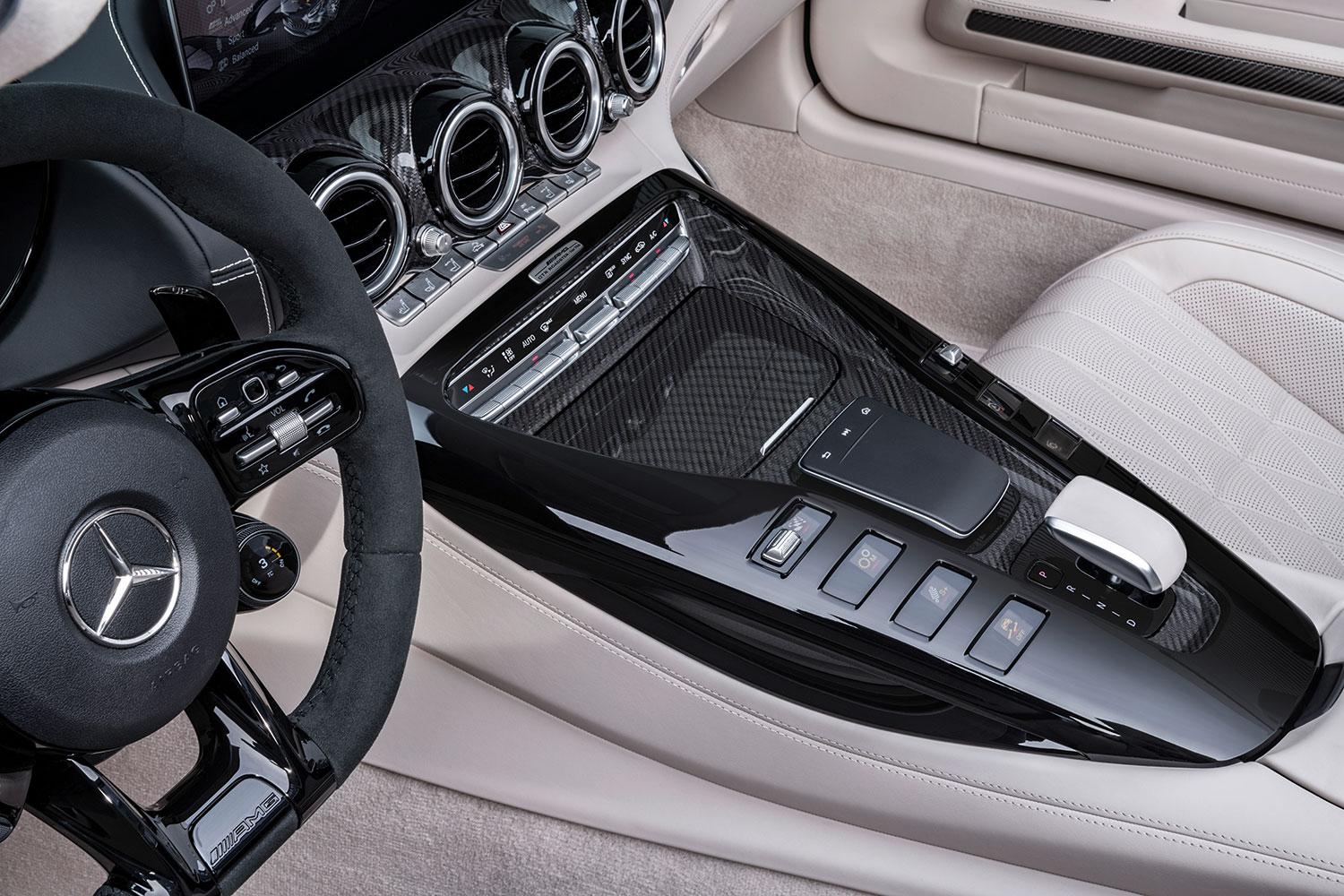 The world is a beautiful place to cruise around. There's dramatic mountain ranges, pillars of ice and sand, oceans vistas that nearly cause your heart to skip a beat, and the vastness of open barren deserts to get lost in. And through them all, there are some of the greatest driving roads you could ever ask for just waiting to be torn up — but the sort of car you'd want to drive along these stunning scenes are often plagued with tight, cramped, closed-off cabins that restrict your gaze. Mercedes-AMG, however, says no more with the positively ludicrous AMG GT R Roadster.
As you'd expect from the maniacal minds at Mercedes-AMG, the Roadster is a machine that's built with German precision, but given an injection of that special magic that turns the dials up to 11 on every AMG project. The Roadster is based on the coupe version and little has changed since it lost its roof. Up front is still a 4.0-liter twin-turbocharged V8 that produces 577 horsepower and 516 lb-ft of torque. That oomph is then sent through a 7-speed dual clutch transmission and channeled directly to the rear tires.
Like its closed-roof brethren, the AMG GT R Roadster comes with a host of driver and stability aids to ensure that every time you want to turn the wheel in anger or pretend you're Lewis Hamilton searching for his sixth world title, you'll come away right side up and without mounting insurance bills. Chief of those is the rear steer setup that allows the rear wheels to turn ever-so-slightly to reduce the car's perceived wheelbase and get the car to turn in sharper. And also like its coupe sibling, the AMG GT R Roadster uses a knob-actuated traction control system that lets the driver dial in exactly how much or how little driver assistance they wish to have.
Like other convertible Mercedes-Benz products, the Mercedes-AMG GT R Roadster will come with optional Air Scarf seat technology that produces a warm air current around the passenger's necks while the top is lowered. As for price and availability, the Mercedes-AMG GT R Roadster will be available come later this year and with an expected price of around $170,000. However, only a lucky few will be able to purchase one as Mercedes-AMG has capped AMG GT R Roadster production to just 750 cars total.
Editors' Recommendations