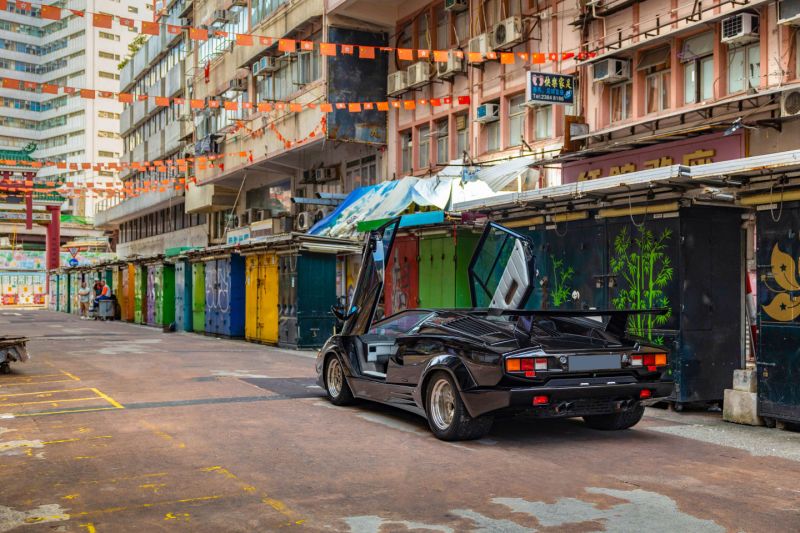 In a strange and circuitous way, you and I ended up right here right now, thanks to the toy section of the long-defunct Ames department store in a remote town in Southern New Hampshire about 30 years ago. I had volunteered to accompany my father to run an errand for my uncle, who we were visiting, under the explicit condition that I could browse the retailer and try to add to my budding miniature car collection.
Having already been indoctrinated into the world of American sports and muscle cars by my family, I glossed over the plethora of Mustangs and Firebirds, when suddenly my eyes landed on a sleek-looking white wedge with a gigantic wing and impossibly raked windshield. Needing help pronouncing the unfamiliar name, it was the first time I learned the name Lamborghini, and my life has not been the same since.
Many car enthusiasts around my age have a similar story. A relatively mundane event that sparked a lifelong love affair with an Italian exotic, whether Lamborghini or its cross-town rival Ferrari, two of these iconic cars are going up for auction at RM Sotheby's, ready to make someone's childhood dream a reality.
1989 Lamborghini Countach 25th Anniversary
Simply put, the Countach was the harbinger for the golden age of European supercars, ushering in a wave of excitement to the automotive world. In fact, the name Countach comes from the translation of a swear word in the Piedmont dialect of Italian espoused by a staff member upon first seeing the prototype of the now-legendary Lambo.
While it first appeared in 1974, the 25th Anniversary edition of the Countach was created to celebrate the company's quarter-century birthday. The 1989 version represents the last iteration of the Countach's lineage, which ended with the 1990 model year.
1989 Lamborghini Countach 25th Anniversary specs
Vehicle type: mid-engine, rear-wheel drive
Years produced: 1989-1990
Total produced: 667
Engine: 5.2 liter V-12
Horsepower: 449 hp at 7,000 rpm (455 PS)
Torque: 371 lb-ft at 5,200 rpm (500 Nm)
Transmission: 5-speed manual
0-60 mph: 4.2 seconds
1/4 mile: 13.3 at 104 mph
Top speed: 183 mph
Estimated sale price: $350,000 to $450,000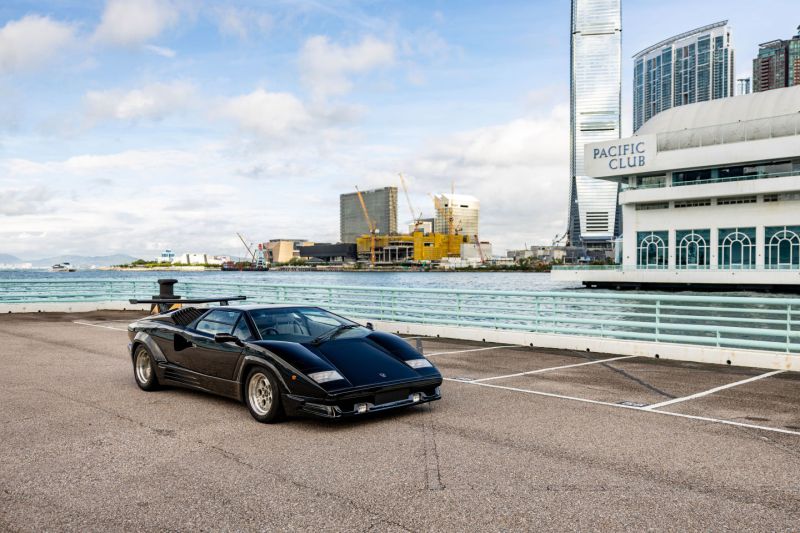 The Lamborghini Countach: The ultimate dream car
Stylistically built to pay homage to the car's first version, the LP400, the 25th Anniversary edition, thankfully, gets its power from its immediate predecessor. The LP5000 was made from 1985 to 1988 and was privy to the model's most formidable engine in its 16-year run. A monstrously powerful 5.2-liter engine naturally aspirated mid-mounted V12 produced different amounts of power depending on where the car resided and which measurement system was used. The Countach pumped out 449 horsepower and 369 pound-feet of torque in carbureted European trim and a lesser 420 hp and 341 lb-ft in fuel-injected U.S. form. In metric form, those carbureted numbers translate to 455 PS and 500 Nm, respectively, which may help many searching for those numbers to understand why different results appear on different sites.
The 1989-1990 variants are most easily distinguished from previous models by a change to the Countach's signature "ears," which were giant air ducts aft of the doors to help cool the engine. Whereas the earlier cars' vents were huge black rectangles, the Anniversary edition had louvered vents that were incorporated in a more streamlined way into the car's body. Straked air vents were also placed beneath the doors along the side of the vehicle to help funnel air to the rear brakes. At the same time, what could not be seen easily was the updates to the Countach's already taut suspension, making not only the fastest but best handling version of the Countach ever.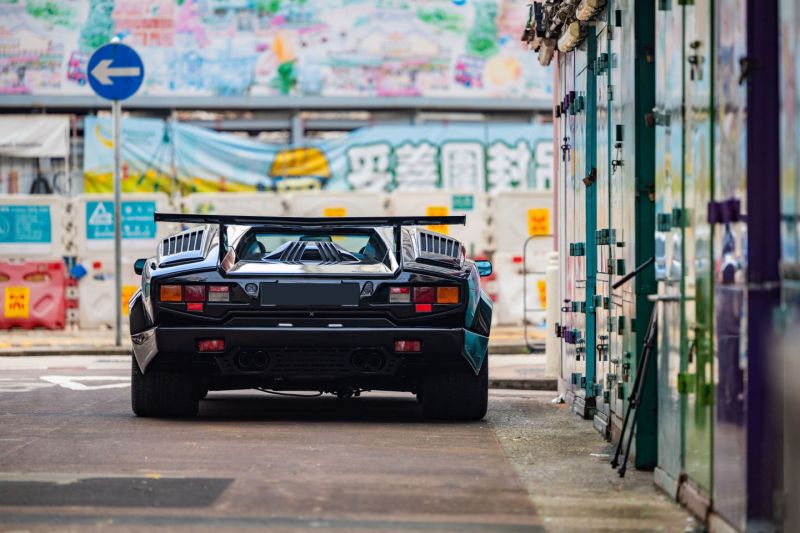 The Countach was the fastest car in the world in 1989
In 1989, the Lamborghini Countach was the fastest car in the known world. MotorTrend clocked a 1990 model from 0 to 60 mph in a scaldingly fast 4.2 seconds and through the quarter mile in just 13.3 seconds at 104 mph. Though not tested by a third party, Lamborghini claimed the Countach could reach a 183 mph top speed. And while those times may not be that impressive in a day and age when we've seen Corvettes become true 200 mph supercars, remember, this was in the same year the world watched the Berlin Wall fall to pieces.
In total, there were 667 examples of the 25th Anniversary car produced, making it the bestselling of all the Countach models. One of those 667 is on its way to auction. This particular Countach headed to RM Sotheby's car auction is a right-hand drive model painted metallic black over white leather. Originally delivered to the U.K., it has resided in Hong Kong since 2013. It is being offered up without reserve, with an estimated sale price between $350,000 to $450,000.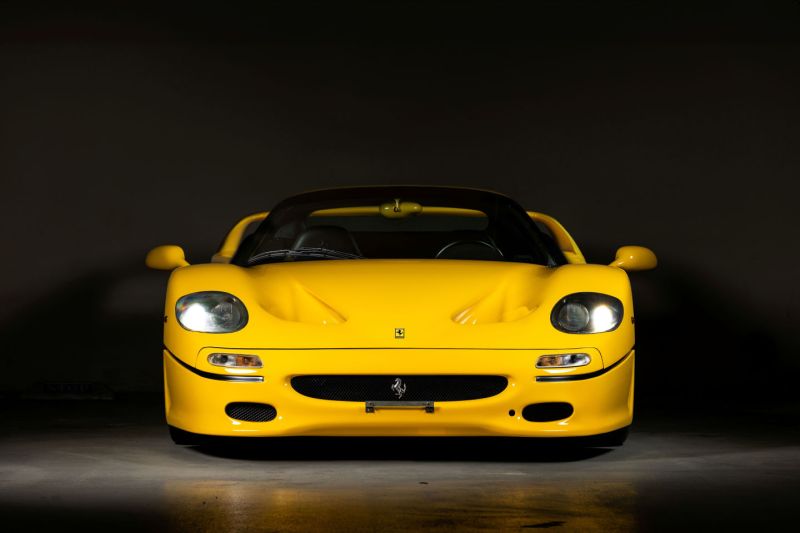 1997 Ferrari F50
When it comes to dream cars built in Maranello, Italy, each generation of Ferrari's halo car has had a starring role in children's imaginations. Until recently, the transcendent F40, which has achieved automotive divinity in the eyes and hearts of most enthusiasts, was the unquestioned king of the Prancing Horses. Although when the F40's successor came along, it was met with mixed emotions and deemed something of a letdown by many Ferrari fans — it seems the F50 is finally getting the credit it deserves.
With a couple of decades to adjust our perspective, many enthusiasts are finally coming around to the idea that the incredible F50 is, as we said only a short time ago, the most underrated Ferrari of all time. Unlike its predecessor, which used a smaller twin-turbo V8, the F50 got an F1-derived 4.7-liter, naturally aspirated V12 that was capable of revving to an awe-inspiring 8,500 rpm and made a potent 512 horsepower and 347 pound-feet of torque.
1997 Ferrari F50 specs
Vehicle type: mid-engine, rear-wheel drive
Years produced: 1995-1997
Total produced: 349
Engine: 4.7 liter V-12
Horsepower: 512 hp at 8,500 rpm (520 PS)
Torque: 371 lb-ft at 6,500 rpm (471 Nm)
Transmission: 6-speed manual
0-60 mph: 3.8 seconds
1/4 mile: 12.1 at 123 mph
Top speed: 202 mph
Estimated sale price: $4,000,000 to $5,000,000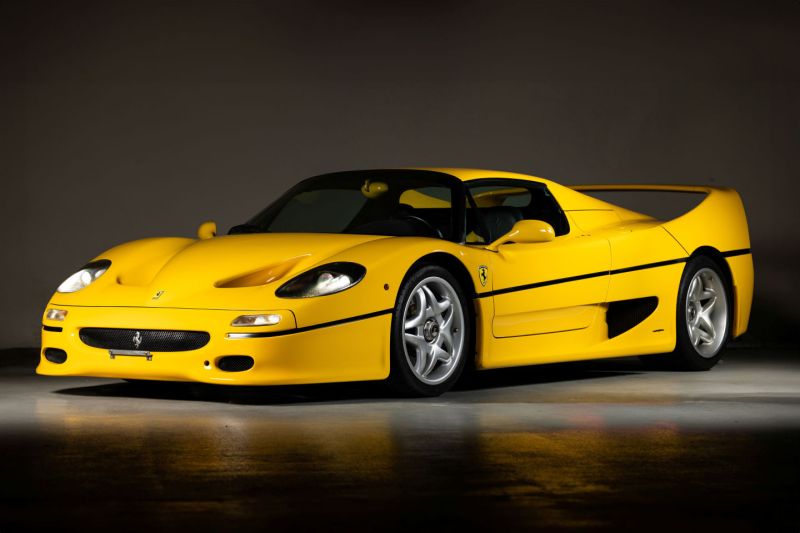 What made the Ferrari F50 special?
Aside from being a part of the most royal bloodline in automotive history, a few features make the F50 special, even among its own family lineage. While the later Enzo and LaFerrari were undoubtedly astonishing performers, their Formula One aesthetics were extremely polarizing, leaving the F50 as the last halo car to offer up a sense of unquestioned visual drama. Beyond the subjective idea of looks, the F50 also offered up something that subsequent halo cars did not, a tried-and-true 6-speed manual transmission.
With the goal being lightweight, the body of the F50 was a mixture of Nomex honeycomb, Kevlar, and carbon fiber. Aluminum comprised the majority of the suspension, while carbon fiber was again used to form the car's monocoque tub. The result was a car that weighed in at a trim 2,712 pounds.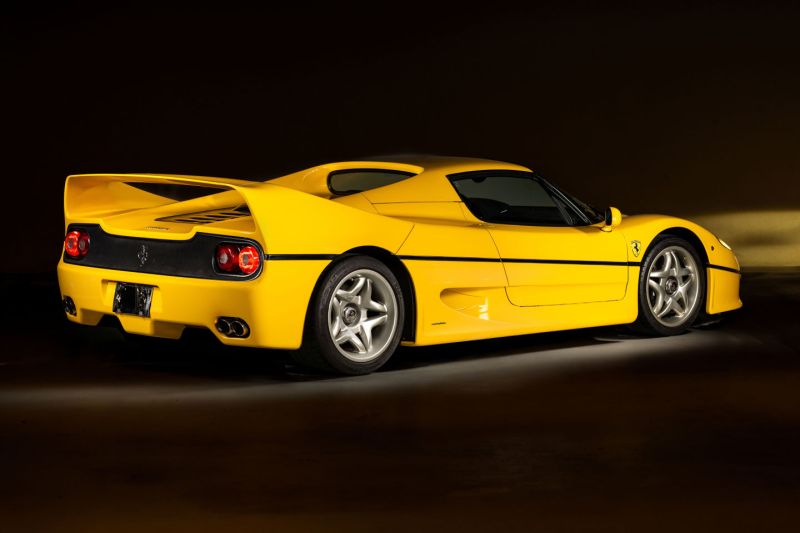 The Ferrari F50 topped out at 202 mph
While slightly quicker times circulate on the internet, Car and Driver got its hands on an F50 back in 1997 and found it could sprint from 0 to 60 mph in 3.8 seconds and through the quarter mile in a strikingly fast 12.1 seconds at 123 mph. Ferrari claims the F50 can top out at an incredible 202 mph, a feat that only a handful of cars could accomplish at the end of the century.
Just 349 F50s have ever existed, and while they may not have been appreciated in their day, all of that has changed as of late. At a recent auction, a Ferrari F50 sold for over $4 million, almost 10 times the car's original price. This particular F50, painted in Giallo Modena (essentially Ferrari Yellow), is one of just 31 models made in that eye-catching color. Beginning life in Italy, this car has spent the last 20 years in Hong Kong. RM Sotheby's estimates the sales price to be between $4,00,000 and $5,000,000.
These two Italian exotics represent the opportunity of a lifetime for two lucky (and wealthy) potential owners. Whether it was a toy car in a department store or a poster on a friend's bedroom wall, however they first laid eyes on either a Lamborghini Countach or a Ferrari F50, it made an impression, and we can all but guarantee that anyone bidding on these two supercars has been dreaming about them for a long time.
And while some of us have grown up and can afford to own one of these legends, others are happy to get paid to write about them … and maybe just get behind the wheel once or twice. In either case, this car auction is the latest stop on a long and winding journey that started 30 years ago and brought us right here, right now, thanks to one magical machine. So whether you're just a car fanatic or looking to do some research before you head off to bid on this Lambo or Ferrari, I'm quite sure we'll see each other again down the road.
Editors' Recommendations