In the world of collectibles, oftentimes, markets can be so niche that only a select group of people can relate. The idea that there are Beanie Babies, Pez dispensers, old spoons, or even Coke cans that people are willing to pay thousands of dollars for is challenging for many of us to empathize with. But, regarding movie paraphernalia, things become easier to understand. No, not everyone wants Tyler Durden's dirty purple bathrobe from Fight Club, but few people over the last sixty years haven't heard of James Bond. So when something like the 1973 Aston Martin V8 that starred in the Bond film The Living Daylights comes up for auction, it will be a big deal and bring in big money.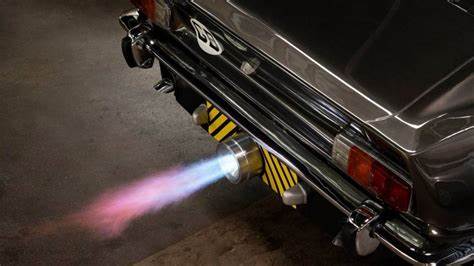 Aston Martin's triumphant return to 007
Debuting in 1987, The Living Daylights is particularly significant to car aficionados because it marks Aston Martin's triumphant comeback as the official Bond vehicle after nearly two decades of absence. This particular car is one of four examples used during the movie's filming. The other three are already spoken for with happy owners, making this one of a kind (for the time being).
For those unfamiliar with this particular James Bond movie, the Aston Martin is outfitted with skis extending at the flip of a button, allowing 007 to continue his car chase over a frozen lake despite having a tire blown off by enemy forces. Then, another switch ignites the car's rocket motor, enabling Bond and his beautiful lady to jump over the bad guy's barricade and escape to safety. These props are still a part of the car, making for excellent conversation pieces. Sadly, the wheel-mounted laser beams seen in the movie are not part of the package.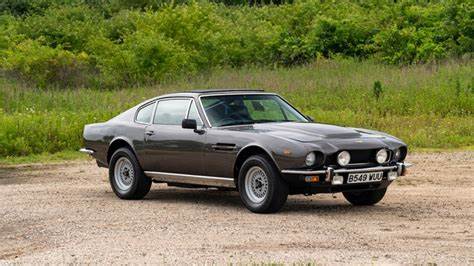 This Aston Martin took a long road back to glory
The British-based film company EON Productions named this particular Aston Martin Car Number 10, citing seven faux shells and three other real V8s used in the movie's creation. It was bought from its original owner by EON Productions in 1986 and modified substantially to make it look like a newer model and match the other three cars features. A host of safety equipment was also added to ensure no actual harm came to the cast or crew during shooting.
The original engine and transmission were removed to make the car easier to smash into a snowbank as part of its on-screen finale. After exchanging hands a couple of times, Car Number 10 ended up with its current owner, who decided to revive the venerable AMV8 to its original glory. A comprehensive restoration took place, which included adding back a model-correct V-8 engine and five-speed manual transmission. They also repaired all of the car's age-related rust and paint issues.
Bond's AMV8 won't come cheap
Clearly a true Bond fan, the owner also took the opportunity to have the car's rocket motor tweaked to shoot genuine flames. A custom center console features all of the cockpit-style switches and buttons used during the movie, including a (non-functional) self-destruct button.
This magical Bond car is set to be auctioned off by RM Sotheby's on August 18, 2023, for somewhere in the $1,400,000 to $1,800,000 range. So if you're interested, it might be high time to sell off those Pez dispensers and spoons and finally see what it feels like to be shaken, not stirred, by a true collectible.
Editors' Recommendations