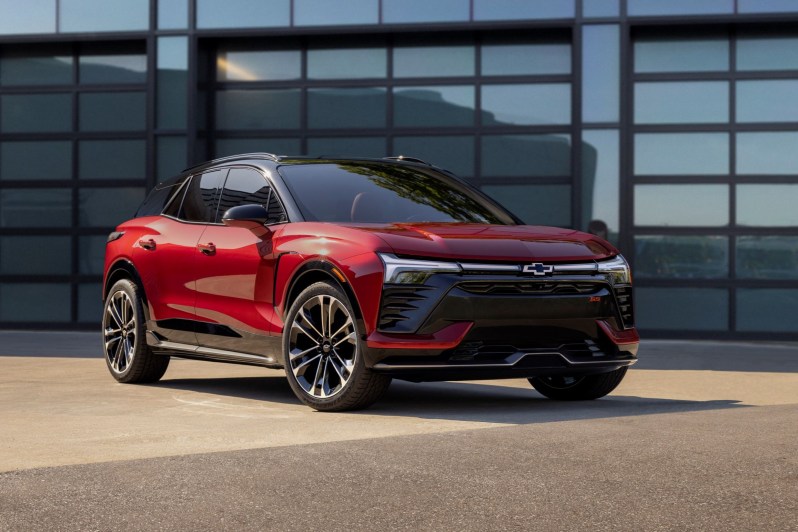 General Motors plans to electrify at least 50% of its entire lineup by 2030 to meet the EV adoption target set up by the U.S. government. Its most popular EV model is the Chevy Bolt, but GM announced it will be discontinued by the end of 2023. With the Chevy Bolt shelved, GM will focus its resources on producing its Ultium-based EVs models that will start rolling out by the end of this year.
The 2024 Chevy Blazer EV is expected to be delivered this summer, while the 2024 Chevy Silverado EV and 2024 Chevy Equinox EV will come out later in the fall. But to stay ahead of the competition and match up with Tesla, GM needs more than its reputable brand to convince potential customers. Barely two months after it updated the range of the Chevy Silverado EV to 450 miles, GM says its upcoming EV models will be able to back up your home during a power outage. This will be a big move that will roll the ball back to its competitors to catch up.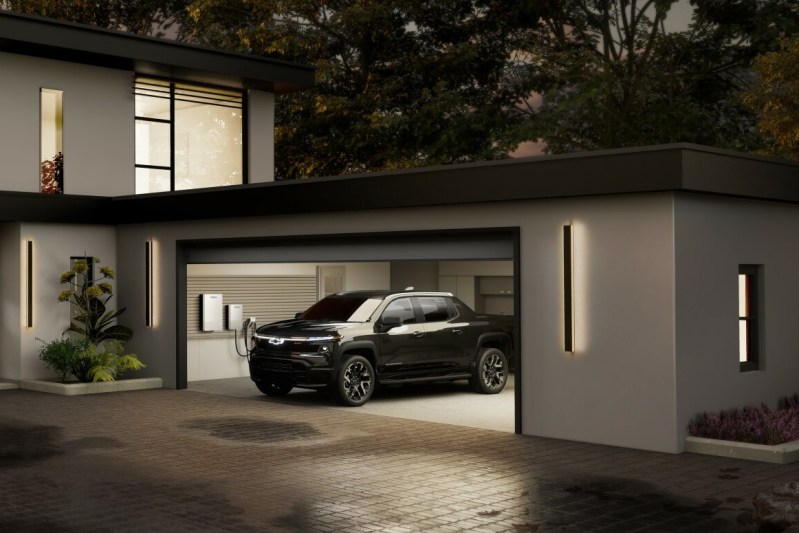 GM's entire EV lineup will have vehicle-to-home bidirectional charging capabilities
In its press release, General Motors announced that all its upcoming EV models built on the Ultium platform will have vehicle-to-home bidirectional charging capabilities. This means that if you have a GM EV, you could use it to power your home like a generator during a power outage. The 2024 Chevy Silverado EV will be the first GM EV model to include vehicle-to-home (V2H) bidirectional charging capabilities.
If you order the 2024 GMC Sierra EV Denali Edition 1, Chevy Blazer EV, Chevy Blazer Equinox, or the 2024 Cadillac Lyriq, you will also have the option to install vehicle to home two-way charger. Additionally, the 2025 Cadillac Escalade IQ luxury SUV, with an expected range of 450 miles, will have the option to back up your home.
GM says that even if you have an EV model with V2H charging capabilities, you still need to install the right equipment to use the technology in your home. Depending on your requirements, GM will offer the Ultium Home V2H Bundle with the necessary hardware to support your EV charging your home. Customers will also have the option to purchase a home battery storage unit that can be integrated with solar panels or the utility grid.
There is just one small missing detail. GM hasn't yet revealed how much it will cost to install V2H hardware in your garage. But considering that Ford F-150 Lightning owners spend almost $4,000 to purchase the V2H hardware, we expect GM to offer a price within the same range or even cheaper. That's if GM wants to take on its biggest rival, Ford Motors.
Another detail that GM hasn't disclosed yet is when exactly its customers will be able to install vehicle-to-home bidirectional chargers at home. But we know it will be before 2026, and the Silverado EV will be the first on the line.
Editors' Recommendations