It seems like subscriptions have become a normal part of life. We pay a monthly fee to watch movies on Netflix, read the news on our phones, listen to ad-free music, and get pre-cooked meals delivered to our homes. Companies are coming out with subscription services for everything, and people are more than happy to pay the price to use them. Now, the trend has carried into the auto industry, and BMW has become one of the first to offer owners subscription plans to use features.
BMW has been a prominent automaker in the limelight because it made quite the stank when it introduced a subscription fee of $18 a month for owners to use heated seats in their cars in certain countries. The world lost its communal mind, as did the majority of journalists. Despite the blowback that it has received, BMW has decided to go through with launching subscription plans for features in the U.S. and did so in a discreet way.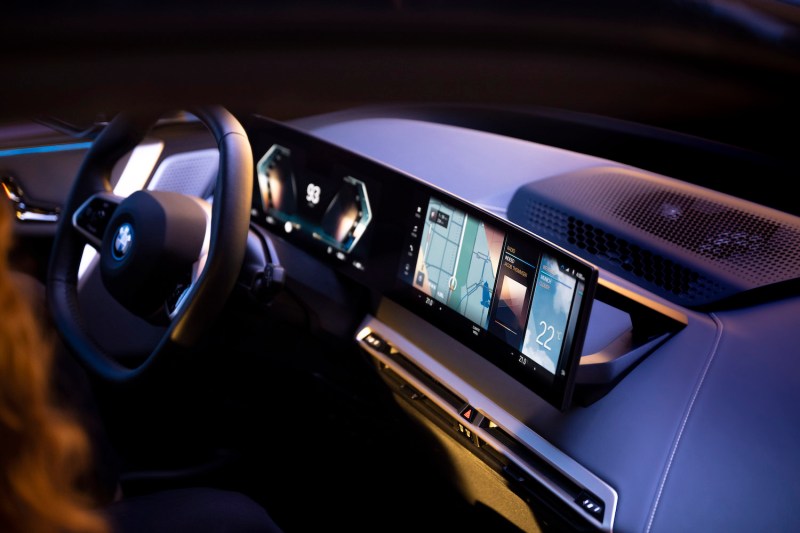 At the beginning of the year, Car and Driver reported that they found subscription menus in a 2023 BMW X1 that the outlet was testing. The outlet found BMW TeleService, Remote Software Upgrade, and BMW Drive Recorder menus in BMW's Connected Drive Store through the infotainment system. What made this stand out is that these features were available with subscription plans for one month, one year, three years, and "Unlimited" options. Puzzled, Car and Driver reached out to BMW about the subscription menus it found. Unfortunately, the outlet received a half-hearted response from the automaker, stating that it doesn't have a comprehensive list of available subscription plans or prices online because there are a lot of variables that include model year, model, software version, and equipment level.
A few days later, Motor Authority received a document from BMW with a thorough breakdown of the few features it plans to offer as part of a subscription in the U.S. A chart of features, what cars they're being offered on, and pricing is below.
| | | | | | |
| --- | --- | --- | --- | --- | --- |
| Feature | Compatibility | 1-Month Price | 1-Year Price | 3-Year Price | One-Time Price |
| Remote Engine Start | MY2019 and newer vehicles with automatic transmission and 4 or 6 cylinder ICE | $10.00 | $105.00 | $250.00 | $330.00 |
| Drive Recorder | Vehicles equipped with BMW Live Cockpit Professional and Parking Assistant Plus | | $39.00 | $99.00 | $149.00 |
| Traffic Camera | MY2020 and newer vehicles equipped with BMW Live Cockpit Professional | | $25 | | |
| Driving Assistant Plus with Stop & Go | Certain MY2022 and newer iX (depending on software level) | $20.00 | $210.00 | $580.00 | $950.00 |
| Parking Assistant Professional | Certain MY2022 and newer iX, MY2023 X7 and 7 Series equipped with Parking Assistant Plus | $5.00 | $50.00 | $130.00 | $220.00 |
On the face of it, BMW charging people money to use features for a certain amount of time is bad. We can't stress that enough. But, the prices aren't outrageous and most features, at least for the moment, are available through a one-time fee, so they can be seen as optional packages. The only feature not available with a one-time purchase option is Traffic Camera, which is BMW's feature that warns drivers about speed cameras. Also, it's important to note that BMW's Drive Recorder feature, which acts as an integrated dash cam, has been available as part of a subscription plan since 2020.
For the most part, BMW's prices aren't all that bad. Remote start for $330 is pretty expensive, though the good thing about a subscription plan is that you can pay for it when you need it. So, for most people, they can choose to pay $30 to use the feature for three months during winter for 10 years and save money over paying $330 to have the feature forever. It's a similar thing with Drive Recorder. A high-end dash cam can cost between $250 to $150, so a $149 one-time fee isn't egregious. These plans look like they're aimed at drivers that lease vehicles or only plan to keep them for a few years.
Our own Nate Swanner recently purchased a 2023 BMW X3 and had some insights to share on the subscription plans based on his recent purchase and time as an owner. From Swanner's perspective, he's a fan of the subscription model because it gives him added flexibility. Swanner, for instance, believes that having the option to purchase heated seats when you need is a good thing, since it gives owners that live in warmer climates an opportunity to purchase the feature when they need it. No argument for me there.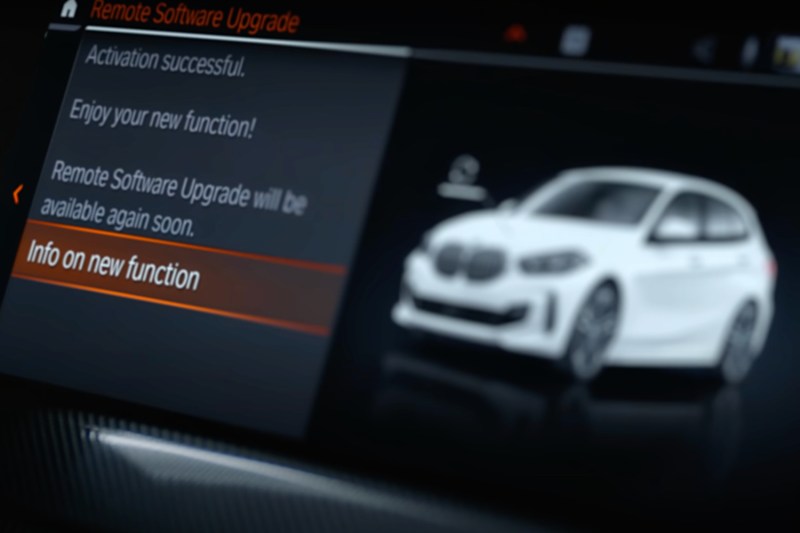 Where Swanner sees a possible issue with the service is that it's not all that forthcoming about how much a feature costs once the subscription ends. He found his new vehicle comes with a lot of services that are part of a subscription for free for the first few years. The issue is that he can't see how much the features will cost once the free portion is over. For instance, his 2023 X3 comes with BMW maps that know the speed limits of roads the vehicle is driving on and automatically set a speed for the cruise control system, while telling the driver what the speed limit is. The subscription is being offered at no cost until March 2023, but at the moment, Swanner has no idea how much it will cost when the free subscription runs out.
Based on Swanner's first-hand experience and our feelings on subscription services for cars, we have a few reservations. For one, we're not fans of how BMW plans to charge different prices based on vehicles, trims, and equipped packages. For instance, heated seats cost $500 when configuring a 2023 X3 online, but Swanner stated that he paid $330 through ConnectedDrive. The price difference could be because he has the Premium Package equipped or another factor, but the fact prices vary depending on so many different factors is irritating. There's also the risk of BMW changing prices whenever it seems fit. One year, a subscription could cost $200. Another year, prices could be raised to $400. Either way, you're at BMW's mercy.
Editors' Recommendations