Treehouses, slingshots, old-school Nintendo, Hot Wheels — all the trappings of a picture-perfect childhood. But the epitome of boyhood rad-ness? Go-karts. They were fast, loud, and undeniably dangerous which, of course, made them irresistible to most of us. You may be grown up now (mostly), but you can still relive your street-racing glory days with these five street-legal go-karts.
Wimmer-RST KTM X-Bow R Limited Edition

For 20 years, the good folks at Germany's Wimmer-RST have been chip-tuning anything with an engine to within an inch of its life. They focus on bringing race-track-worthy performance to street-legal rides. So, their Limited Edition transformation of the stock, but already stunning KTM X-Bow (pronounced "crossbow") to an absurd, open-cockpit rocket made perfect sense. The project car was tuned to 478 horsepower and 384 lb-ft of torque. Those numbers are good enough to propel it to 62 miles per hour in just under three seconds, and to 124 mph in less than 10.
Polaris Slingshot Grand Touring Autocycle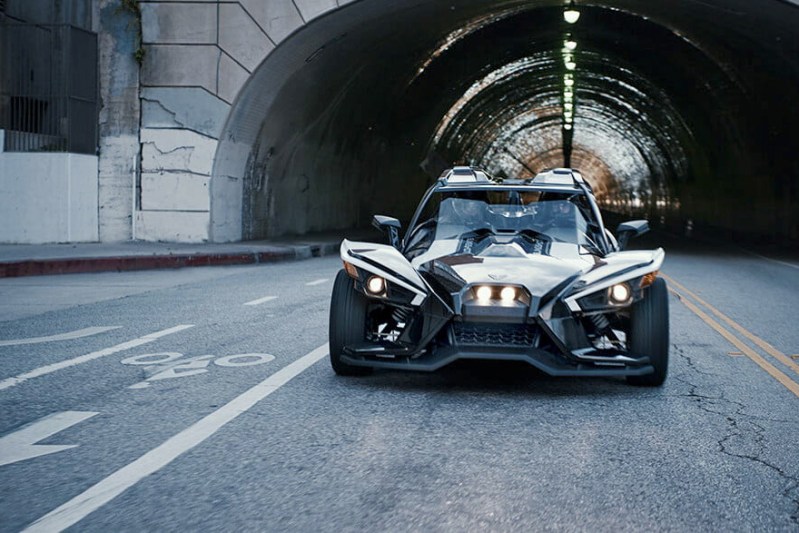 If Batman had a daily driver, it might be Polaris' newest Slingshot Grand Touring autocycle. It's the tamest, most "livable" go-kart on this list with car-like creature comforts including touchscreen navigation, quilted touring seats, and a solid 100-watt Rockford Fosgate audio system. However, the door-free design, removable hardtop, and GM 2.4-liter four-banger pushing a respectable 173 horsepower and 166 pound-feet of torque make this more of an adult go-kart than a traditional sports car.
Vanderhall Carmel Roadster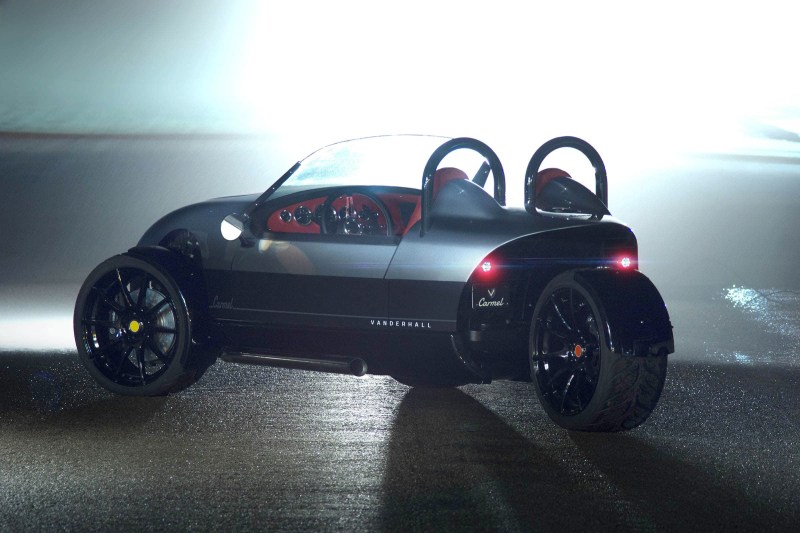 Like Britain's legendary Morgan Motor Company, Vanderhall builds street-legal go-karts (though they both prefer the term "roadsters") for the discerning gentleman. While their competitors tout outrageous, over-the-top designs, Vanderhall deftly blends marine-inspired sleekness with the looks of vintage, early 20th-century racecars. Make no mistake, though: under the hood, their offerings boast plenty of power. The flagship Carmel Roadster pushes 200 horsepower and 203 lb-feet of torque thanks to a 1.5L GM turbocharged four-cylinder. The removable roof, swing-out doors, and 19-inch wheels make it all the more fun to drive.
Ariel Atom 3RS
The Ariel Atom is a street-legal go-kart for automotive purists. It strips away the frivolous luxuries of every traditional sports car and even those of most of its competitors. This is a high-performance, no-nonsense, race-track-ready ride built for speed and fun. In the early 2000s, it became the world's third fastest accelerating production car just behind the Bugatti Veyron and has since continued to make and break dozens of records. If speed is your priority, it doesn't get any better than the Atom. Just bring your wallet — a customized version of the company's flagship, built-to-order Ariel Atom 3RS starts near $120,000.
Campagna Motors T-REX 16SP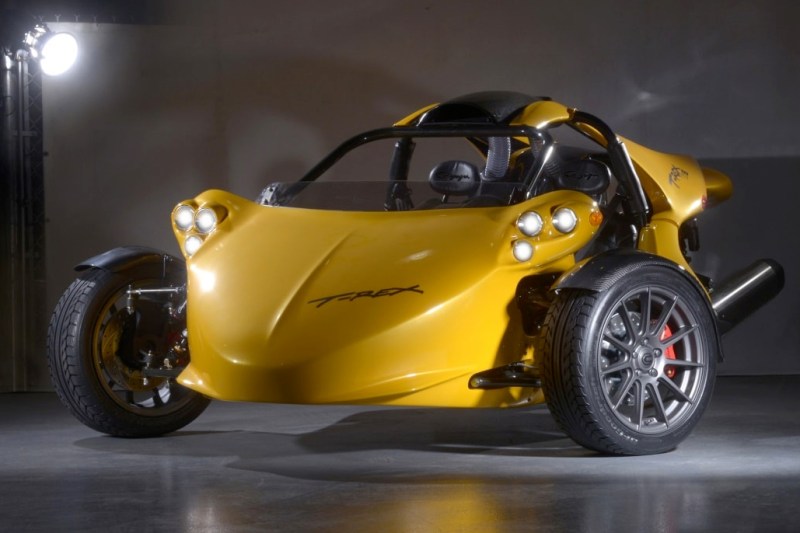 The compact footprint of the three-wheel T-REX 16SP likely resembles the go-karts of your boyhood dreams. This iconic offering from Montreal's Campagna Motors is faster, more aggressive, and just plain cooler in every way. Like the Ariel Atom, this is a pared-down ride designed solely for speed. Liberal use of carbon fiber, composites, and high-tech alloys helps trim the weight down to a scant 1,157 pounds. Coupled with a 160-horsepower, BMW-built inline six, the T-REX accelerates to 60 in less than four seconds, pulling 1.3 smile-inducing lateral g's in the process.
Editors' Recommendations