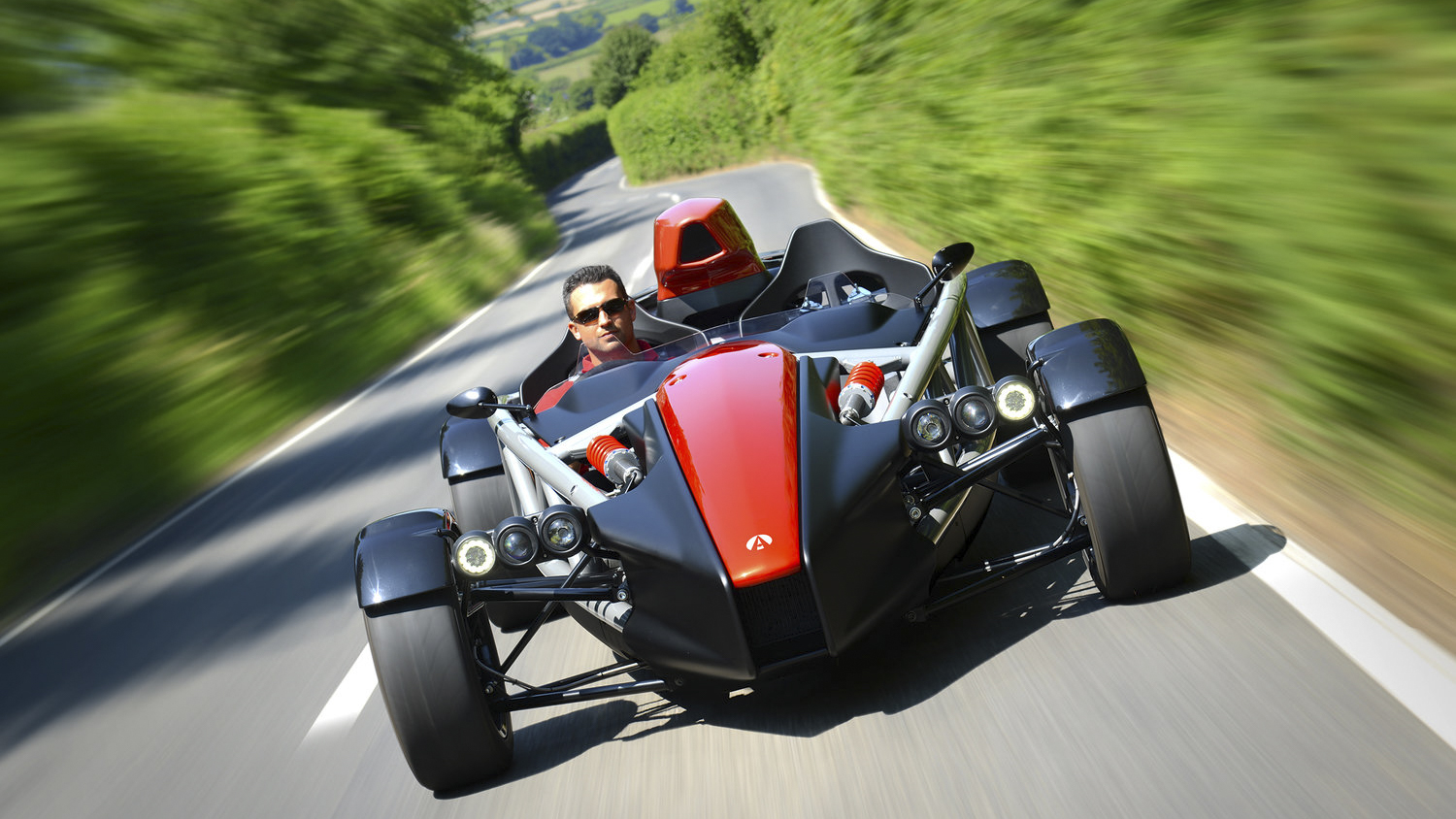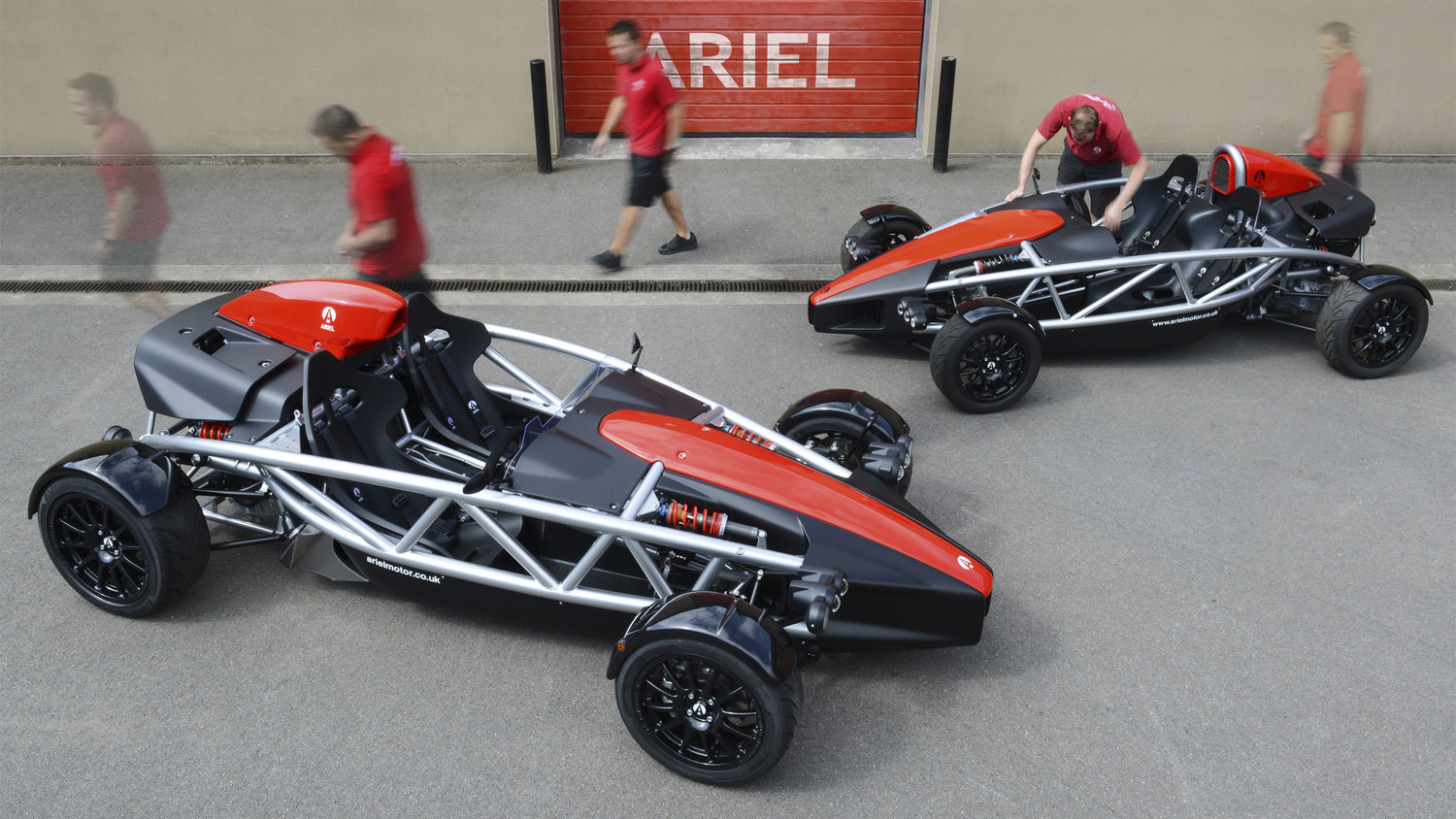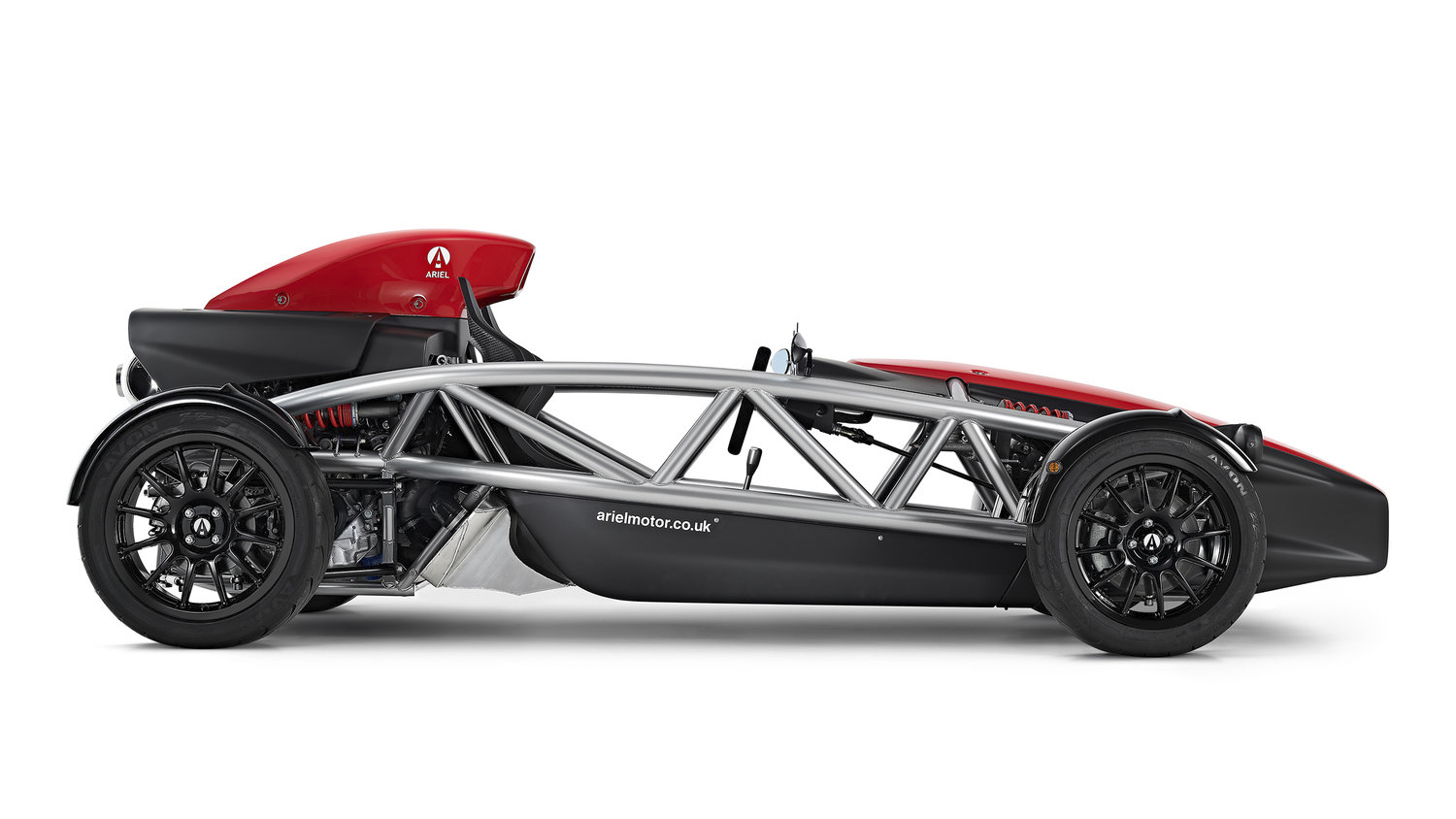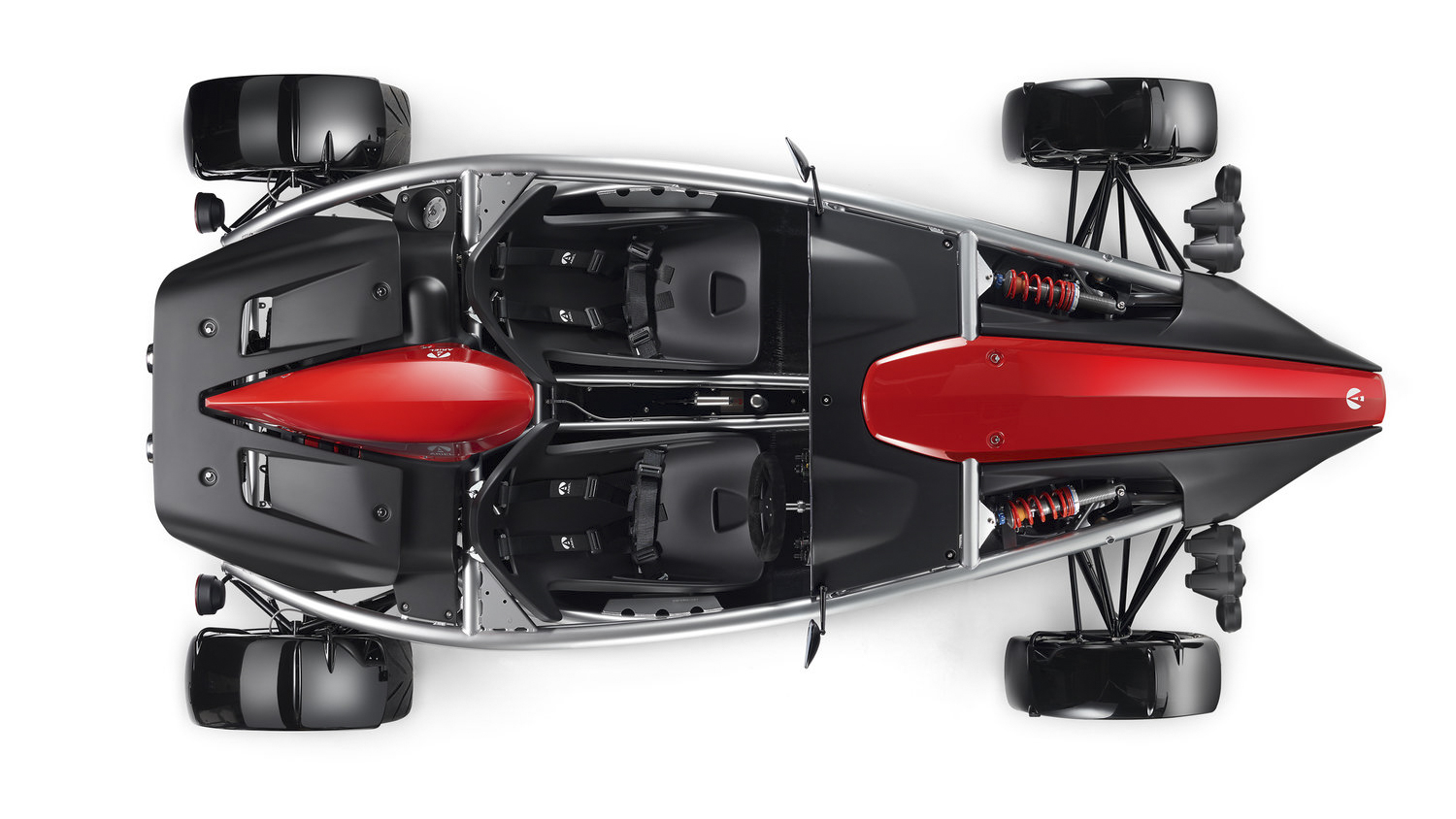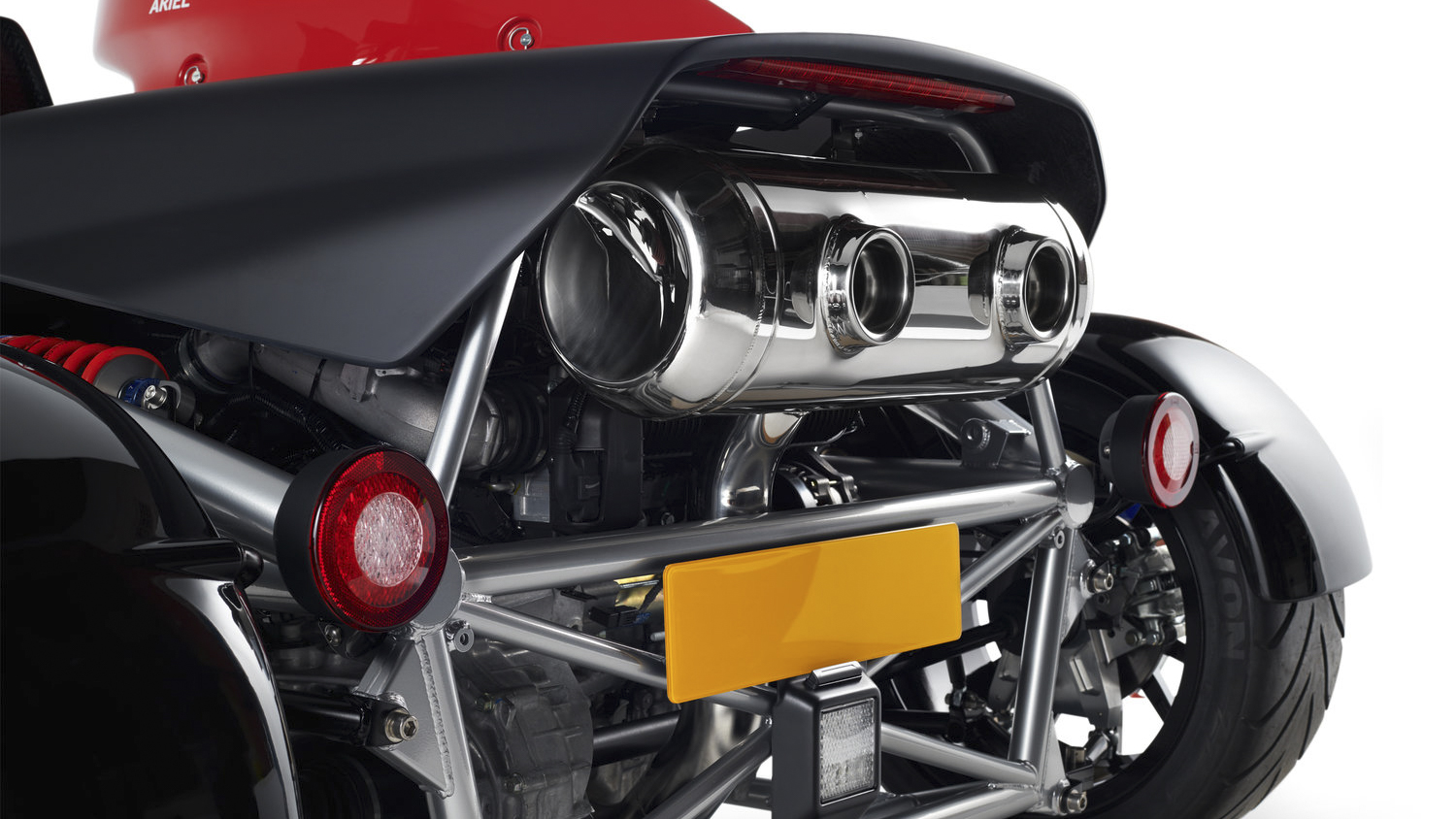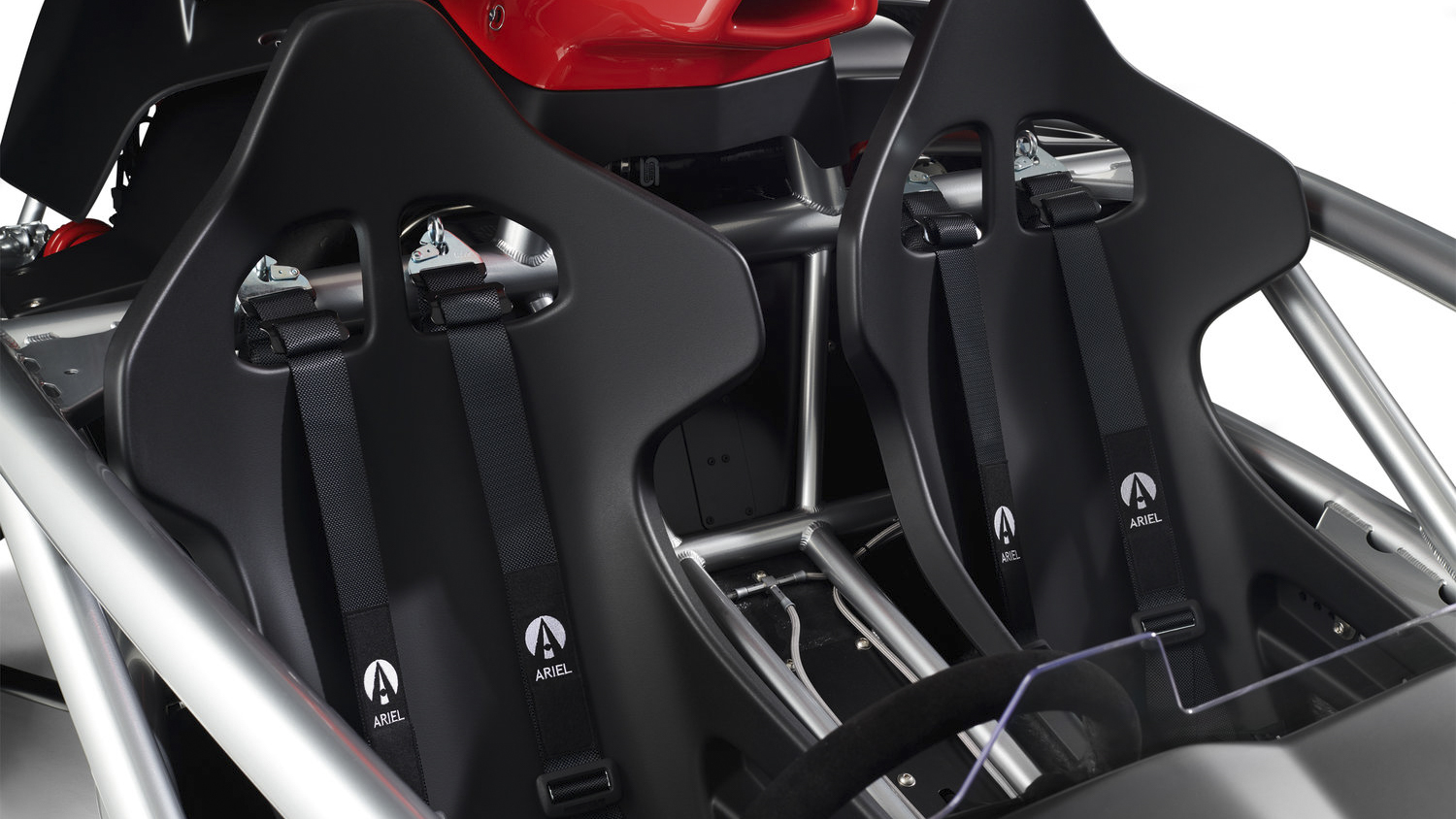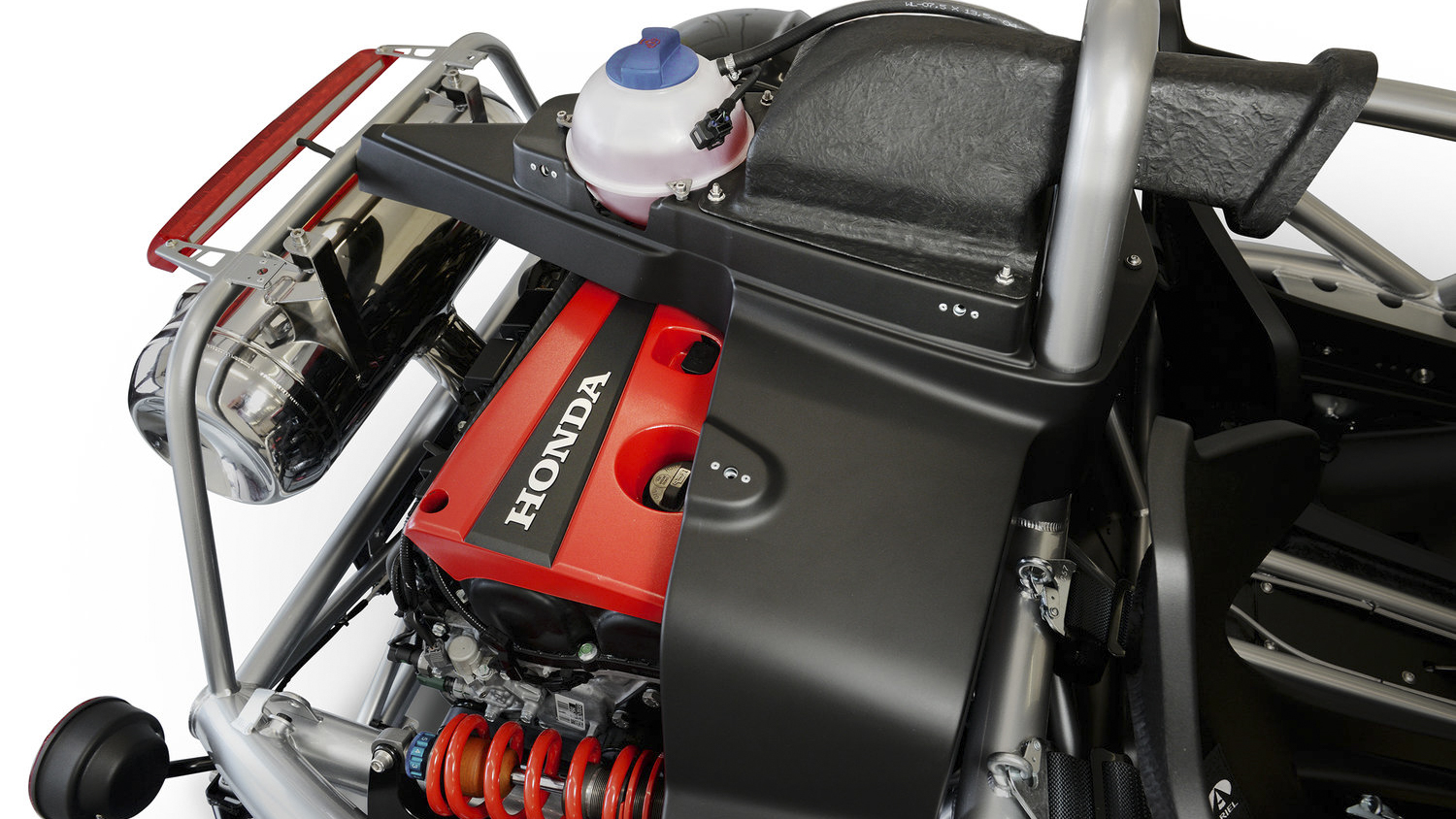 Eighteen years ago, an independent British manufacturer introduced a viciously fast, ultra-light sports car known as the Atom. With its steel spaceframe and Honda-sourced, four-cylinder engine (some models received four-cylinders from General Motors), the Ariel Atom became an instant hit among track day enthusiasts.
Since its debut, not much about the Atom has changed. The car still embarrasses all manner of sports cars at the track and still looks like a skeleton car. With each new generation, Ariel added more power, stickier tires, more robust brakes, and beefier suspension components, but the recipe has largely remained the same. If it ain't broke …
It comes as no surprise, then, that the fourth- generation Atom is a mere microevolution of its ancestor — at least on the surface. Ariel says the only components of the new Atom that are shared with its predecessor are the brake, clutch pedals, and fuel-filler cap.
Introduced at this year's Goodwood Festival of Speed, the Atom 4 is powered by a turbocharged K20C engine, otherwise known as the Honda Civic Type R motor. With 320 horsepower and 310 lb-ft of torque on tap, the Atom 4 is 10 ponies and 78 lb-ft more potent than the supercharged version of the Atom 3. A six-speed manual gearbox and limited-slip differential deliver power to the rear wheels.
Ariel says the new Atom weighs just 1,312 pounds, meaning a power-to-weight ratio of just over four pounds per horsepower. For reference, the 710-hp McLaren 720S has about the same ratio. Zero to 60 mph takes just 2.8 seconds and 0 to 100 mph is a 6.8-second affair. Once again, those figures are supercar quick, and from experience, the lack of a windshield or body panels makes the Atom feel much more rapid than any supercar.
The Atom 4 makes the switch to larger diameter steel tubing, resulting in a 15 percent stiffer chassis. Ariel also found more space between the seats and redesigned the cockpit to include a digital driver display. A more aerodynamic engine cover and single-exit exhaust system make the Atom 4 slipperier, though the car is also the first version to produce downforce without wing accessories. Standard brakes are 10.9-inch front discs and 10.0-inch rears, but an 11.4-inch front setup with four-piston calipers is available. Other options include carbon fiber wheels that save 35 pounds.
U.S. market pricing has yet to be announced, but we anticipate a starting figure around $50,000.
Editors' Recommendations