Even for millionaire playboys, it's hard to stand out in a crowd. In the world's most exclusive marinas — think Monaco and Miami Beach — it's no longer enough to sail in on a massive yacht. These days, it's more about panache. And few luxury boats boast the supervillain-esque swagger of the M/Y Adastra. The best part: It's for sale.
From above, the 140-foot trimaran's aggressive stance and exaggerated hull make it clear this is no ordinary pleasure boat. The lines are so striking that the photos look more like a concept rendering than a real-life boat in the water. That's precisely what master boat designer John Shuttleworth of Britain's Shuttleworth Design intended. Hong Kong shipping magnate Antony Marden commissioned the ultra-luxurious craft to host his closest family and friends on jaunts around the world. He demanded, in his words, "a serious passage maker and world-class head-turner from Ibiza to Bali." Nearly every aspect of the ship was custom built in China by McConaghy Boats. The cabinetry, hatches, ladders, portlights, and even the hinges were all specifically fabricated for the Adastra to conserve weight.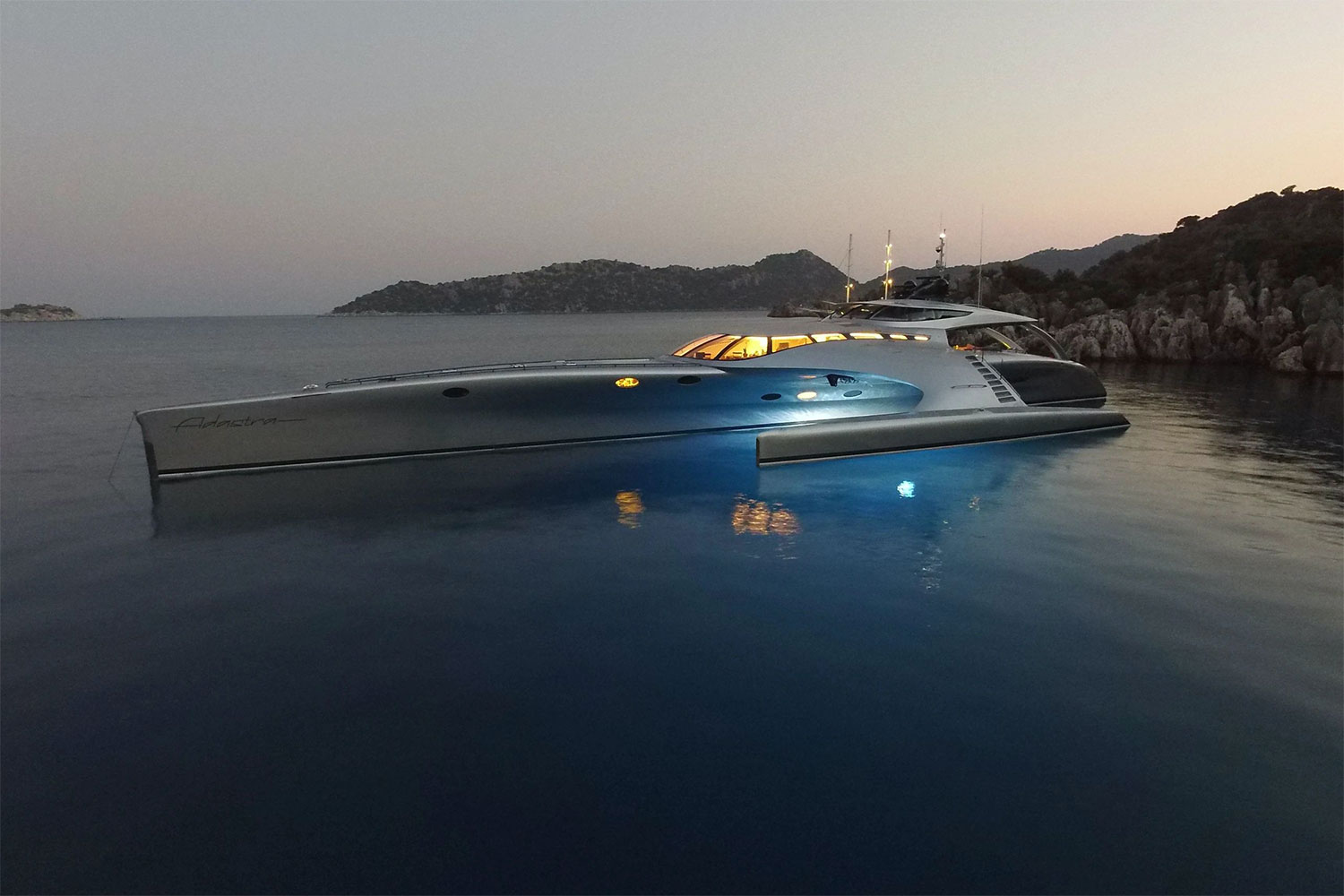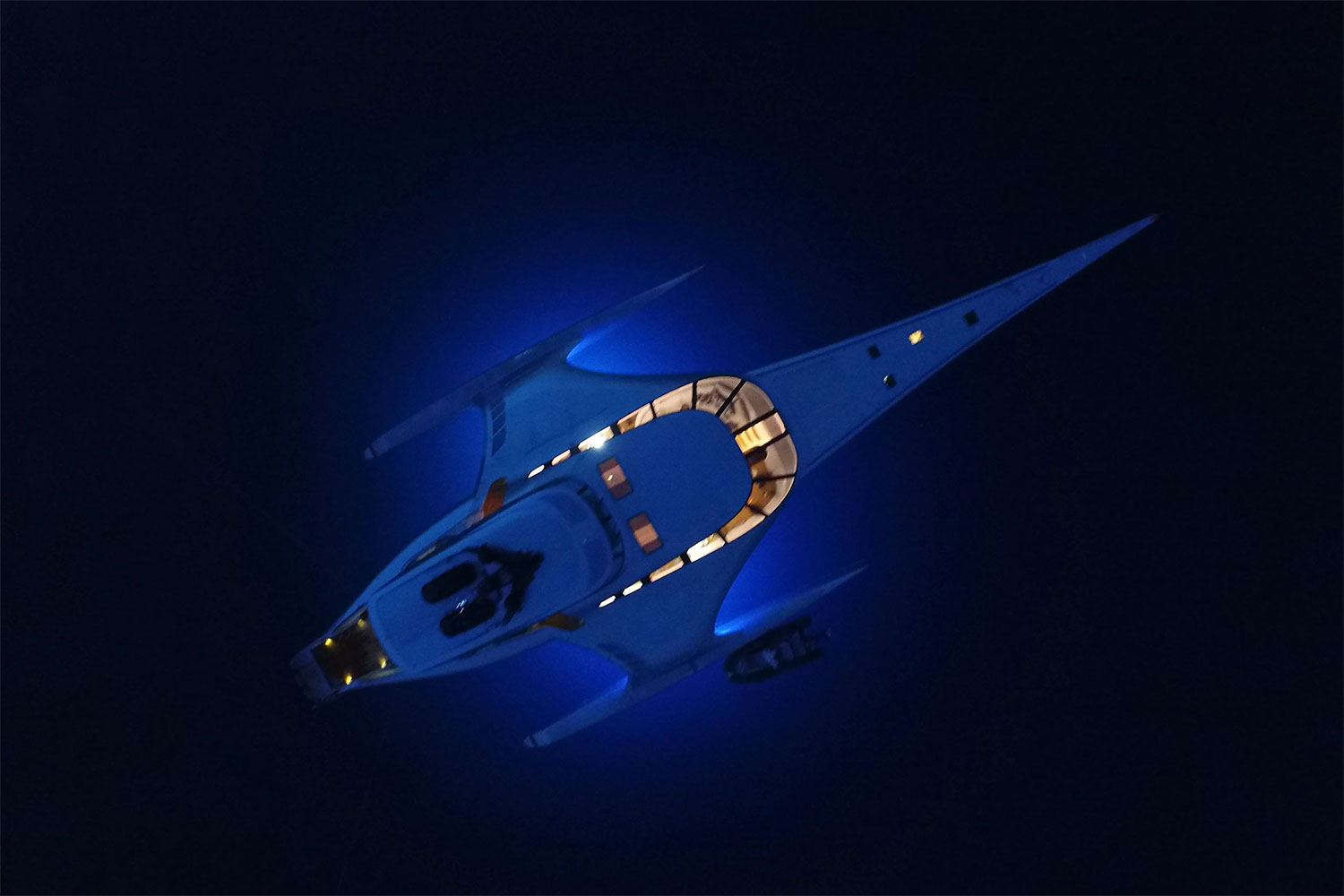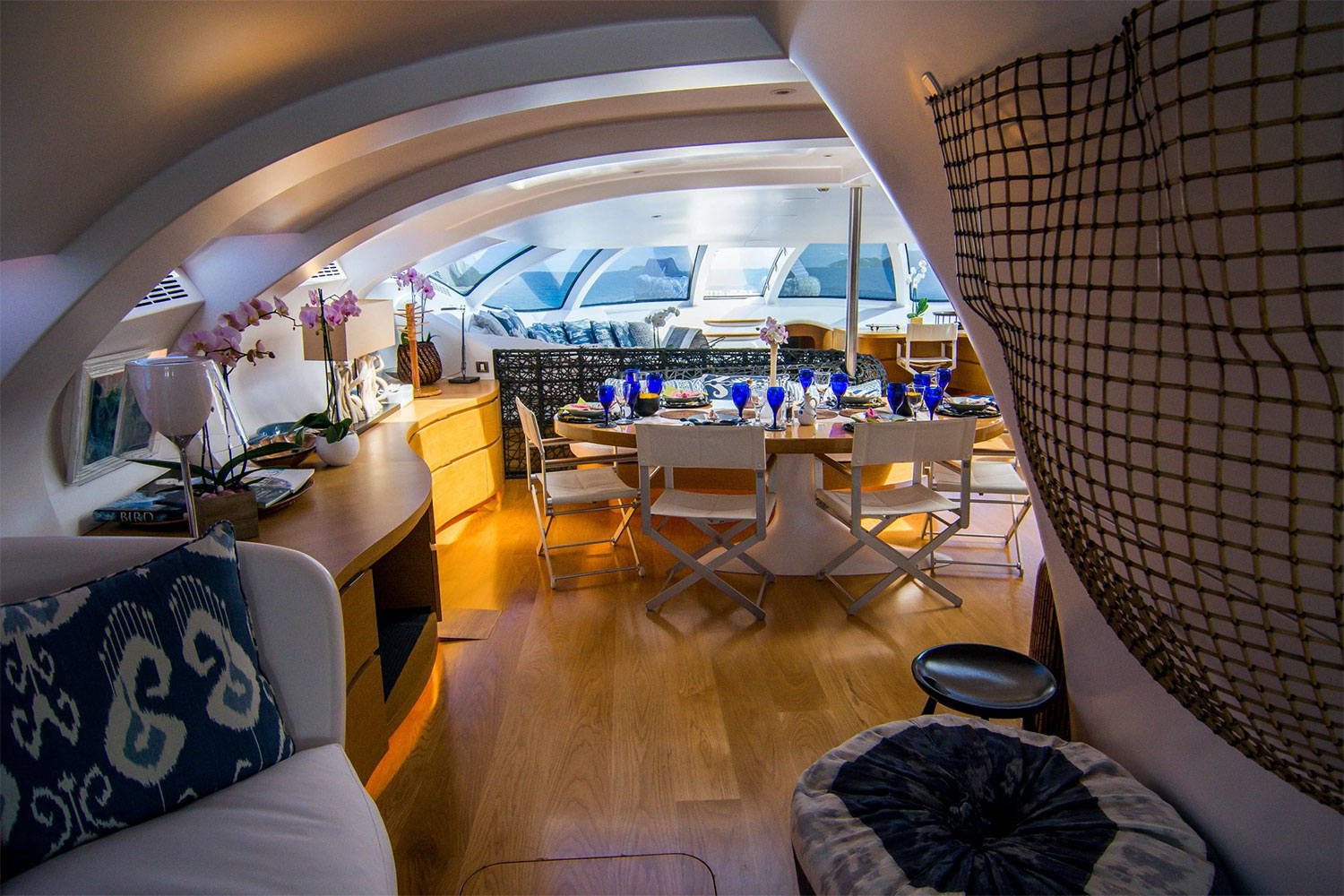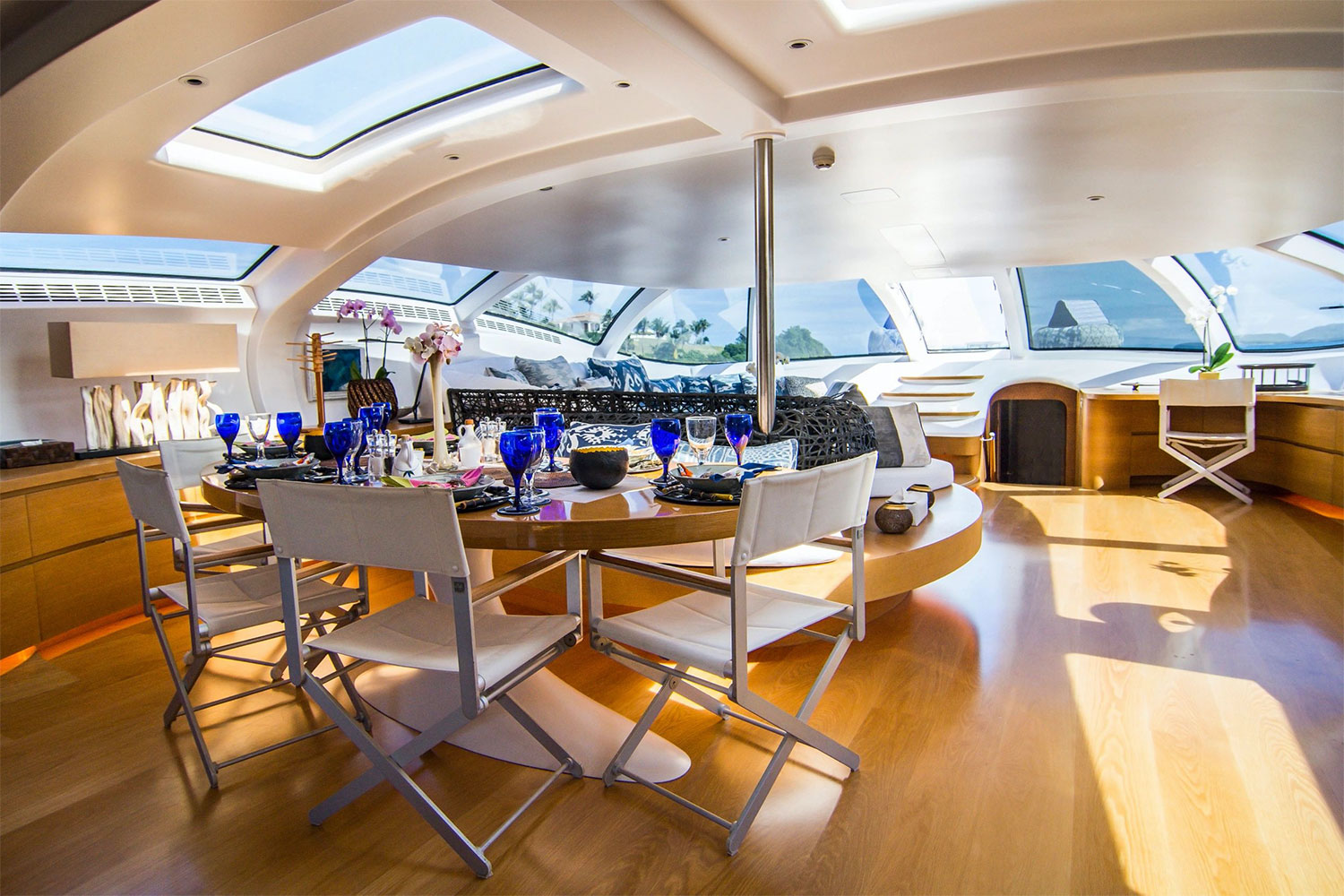 Features include a full-width master bedroom with en suite bath, twin guest cabins, and a swanky saloon with a dining room, a navigation station, and an oversized lounge area with a high-tech multimedia setup. The built-in garage can accommodate a 10-foot tender and also doubles as a large dive platform. The yacht's entire superstructure is wrapped in carbon fiber with a Nomex honeycomb core and a glass and Kevlar foam sandwich hull. All of which ensures it's extremely lightweight (and extremely expensive to boot). With an oversized Caterpillar C18 straight-six turbo-diesel pushing 1,150 horsepower, the ship boasts a top speed of 22 knots and a cruising speed of 17 knots.
Thanks to its state-of-the-art fabrication, it's not only built for speed, but for long-range ocean voyaging as well. Marden told Robb Report, "She's also extremely economical. Cruising at 10 knots, we burn just 4.5 gallons an hour. That gives us a range of around 10,000 nautical miles. We recently did St. Maarten to Vigo in Spain and had enough fuel left to head back to the Caribbean." Transpacific pleasure cruise anyone?
Assuming you're interested and flush with at least $12 million in disposable income, feel free to make an offer. According to the official listing, the M/Y Adastra is currently "priced to sell." Considering the original $20 million construction cost, it sounds like a steal.
If you're in the market for something a little more full-featured and ready to explore the literal ends of the earth, check out these over-the-top yacht concepts.
Editors' Recommendations