In the world of luxury yachting, bigger is always better. That ethos is how, in a scramble to more accurately describe ballooning yacht concepts, "yachts" became "megayachts" before finally giving way to "superyachts." The latter describes yachts that are so large or so extravagant that it's difficult to imagine where yacht designers can realistically go next. Here are four of the world's boldest yacht concepts.
For Show-Offs
Technicon Carat 187 Superyacht Concept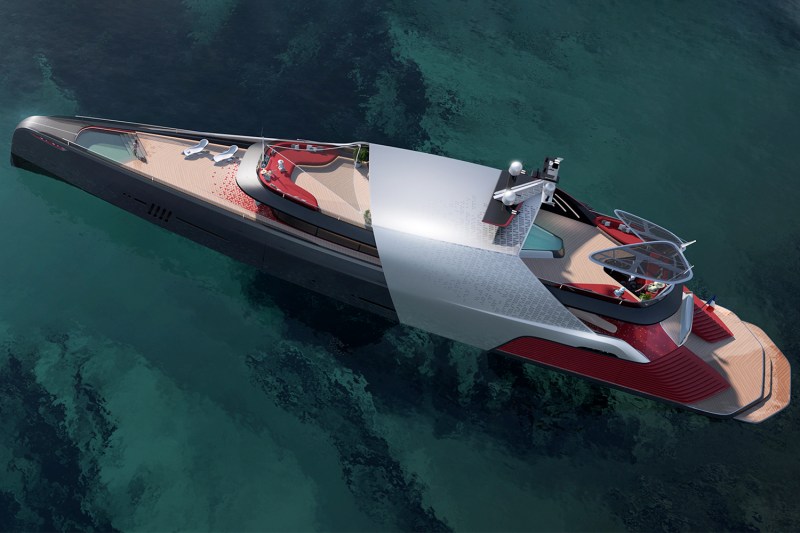 For those who value style above all else, few superyachts, concept or otherwise, could announce that "you've arrived" like the Technicon Cara 187 Superyacht. At "only" 187 feet in length, it's hardly the largest in the world, but it's certainly the most flashy. That's no surprise given that designers pulled heavy inspiration from Hollywood's famed red carpet events. The ship mirrors that glitz and glamor with an ultra-sleek, apparently windowless silver hull, bold, cascading crimson staircases at the rear, and a spacious sun deck that retracts to reveal a heated pool. Inside is a total of five luxurious guest rooms, plus a huge master suite overlooking the ship's theater and bar areas.
For Hardcore Global Explorers
Goliath Alexis Expedition Yacht Concept
For well-heeled mariners looking for the finest creature comforts, there's no shortage of luxury yachts to fit that bill. However, for wealthy explorers looking to get far, far off-the-beaten-path, that requires a proper expedition ship. The Goliath Alexis Expedition Yacht Concept is a deft blend of both types of craft. It boasts a generous owner's suite with a private swimming pool, plus an open-concept sky bar, the capacity to comfortably transport 20 guests, and a second swimming pool (presumably in case the first one "breaks"). What sets it apart is the ability to carry a boatload (pun intended) of additional exploration gear. The 3,000-square-foot integrated hangar has room for three medium-sized helicopters, plus enough extra storage for two submarines, tenders, and just about any water toy you can imagine. With a steel ice class hull and an optional hybrid propulsion system (and a proper support yacht), the 384-foot Alexis could take its owners almost literally anywhere.
For Tech-Loving Futurists
Furrion Adonis Smart Yacht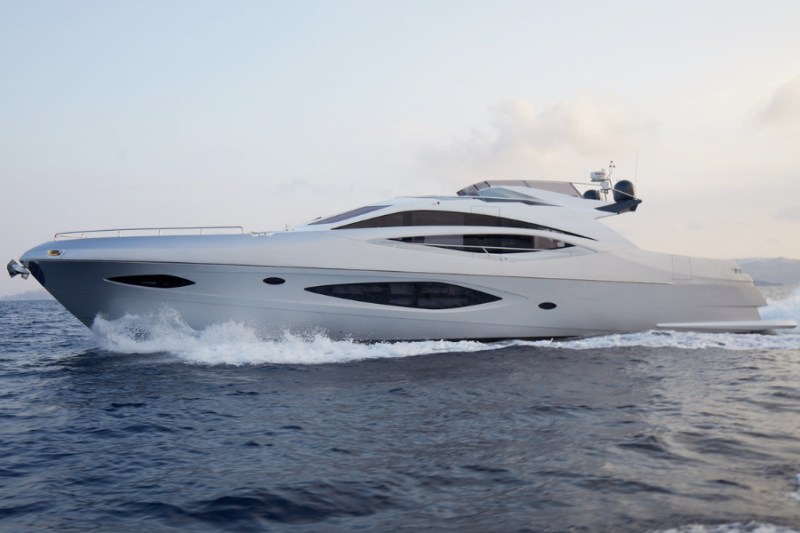 Although it's the smallest yacht concept on this list, the 78-foot Adonis is no doubt the smartest. Builder Furrion announced this flagship of its concept fleet at this year's CES. Outside and in, it shares many of the same features as the world's most beautiful yachts including beautiful hull design, a full chef's kitchen, and luxurious staterooms. What sets it apart is Angel, a purpose-built, state-of-the-art AI concierge that's the closest thing we've seen to Tony Stark's JARVIS. Using facial recognition, it determines who's aboard and who it's "speaking" with at any given time. It can then provide personalized news and weather alerts, guide passengers through a yoga workout, order food from the kitchen, or even suggest new activities or restaurants at the next destination. The system's onboard suite of audio, video, and security technology can all be controlled using simple voice commands. Best of all? It even works offline.
For Russian Oil Tycoons
Project Valkyrie Gigayacht Concept
You know how it is: Sometimes you need a superyacht large enough to store your other superyacht. That seems to be the thinking behind the absurd Project Valkyrie Superyacht Concept. When built, the 229-meter (751-foot) "gigayacht" by Chulhun Design would be the largest in the world, besting the current record holder by more than 150 feet. The hulking, futuristic hull encompasses enough interior space to sleep 52 guests in 26 luxurious cabins, plus 92 support crew members. There's even enough room to house multiple public areas like a theater, a shopping mall, a casino, several restaurants, and exhibition halls. The ship's streamlined design and yet-to-be-announced propulsion system promise speeds of up to 25 knots. The price tag? An estimated $800 million.
Editors' Recommendations