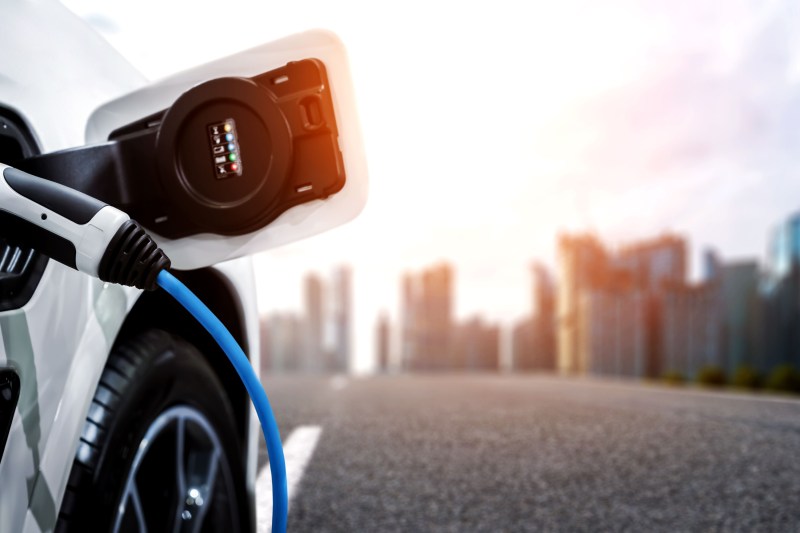 We've all been there. Heading down the highway, radio on, focused on your destination and the rest of the day to come and bang! Suddenly, your tire starts flapping, and the steering wheel is rumbling and shaking in your hands as you struggle to fight it to the shoulder without getting demolished along the way. Once you get the car to the side of the road, survey the damage, and calm yourself down, it's time to get to work and grab the spare tire. That's when you open the trunk and find the spare tire is flat. At this moment, you either commend yourself for signing up for that AAA membership or begin an expletive-ridden tirade for not signing up when you had the chance.
Until recently, despite a plethora of high-end, exciting luxury EVs, this issue was one of the biggest fears of motorists regarding unforeseen issues when it comes to driving. But in the new electric world, a growing fear that is so prevalent that it actually dissuades many potential buyers from going electric is something called "range anxiety," which is the concern that their battery-operated auto will die before a charging station is even in sight. But, thankfully, AAA is once again here to save the day thanks to a new partnership with charging station manufacturer Blink.
AAA and Blink are charging ahead to help more drivers
Building off of their initial collaboration in 2019 when AAA signed on to use Blink's first-gen Mobile Charger, the new program is set to begin by allowing 19 AAA clubs and affiliates access to Blink's expanding EV charging stations across the country, totaling more than 60,000 locations. This agreement entitles AAA access to a discount on pricing and a simplified ordering process for those cheaper units. Chief Revenue Officer for Blink Charging said of their collaboration with AAA, "We are thrilled to cooperate with AAA, enabling clubs and service providers to build a robust EV charging infrastructure using Blink's extensive line of products and solutions."
The idea is simple, brilliant, and couldn't have had better timing. EV sales are growing at an extraordinary rate, helped by studies proving that switching to electric vehicles can improve our health and planet. Once we got used to driving a car that made almost no noise, the next big issue was figuring out how to recharge these big batteries quickly, as not everyone seemed to enjoy waiting hours on end to drive their Tesla.
Once those issues were taken care of, it was time to tackle our collective concerns about battery life and how it may be affected by hot or cold weather and the associated anxiety caused by the idea of being stranded in the middle of nowhere. AAA has helped abate those fears with conventional gas-powered cars for over 120 years, and now, with this new agreement, AAA clubs can attract and help EV customers in much the same way. The Automotive Managing Director of AAA, Inc. said, "Today, EVs play a pivotal role in the changing automotive industry, and AAA is thrilled to welcome Blink as a Preferred Supplier providing roadside EV solutions to our members."
Editors' Recommendations