On very rare occasions, the planets align and a luxury hotel property with rooms at unbelievably low prices pops up in a hot travel destination. We lowly mortals should look upon these incredible deals and understand that, for some unknown and mystical reason, the travel gods have seen it fit to bestow their capricious love upon us. The only logical response to that love before it's coldly snatched away? Get out our passports, pack a bag, and book a ticket. In this case, that hot travel destination is Bangkok and the hotel is the Waldorf Astoria.
Rising 60 stories above the humid, bustling streets of central Bangkok's Ratchaprasong district, the Waldorf Astoria Bangkok occupies floors 6-16 and 55-57 of the sleek, audaciously curvaceous skyscraper. With 171 total guest rooms and suites, six prime dining venues, a spa, a fitness center, a rooftop pool, high-speed Wi-Fi, personal concierge services, and a convenient location right on the the BTS Skytrain public transit, the Waldorf Astoria Bangkok is the perfect home base for any traveler seeking to explore Southeast Asia's liveliest, hippest, and most up-and-coming hotspot.
Accommodations
With 89 king deluxe rooms, 33 high-floor king deluxe rooms, 22 king suites, 10 one-bedroom suites, two two-bedroom suites, and one royal suite, there's no lack of options for the discerning tourist. We were lucky enough to visit the hotel during the property's grand opening week and were more than comfortable in our king deluxe room. In fact, we were in heaven.
At nearly 540 square feet, a king deluxe room is beyond spacious and offers what feels like a private apartment experience. Light, soothing wood tones and muted colors and fabrics set the tone for the ultra-relaxing place to rest your weary head. Behind automated curtains and sheers controlled by a tablet, floor-to-ceiling windows provide sweeping views of the Bangkok Skyline, the Royal Bangkok Sports Club, and the many nearby shopping centers, malls, restaurants, and entertainment venues.
Designed by André Fu of AFSO, the look of the guestrooms and accompanying soft-stone-clad bathrooms combine traditional Thai design with a refined concept of relaxed luxury. The furniture is welcoming and warm — not stuffy or delicate — and the beds are next-level soft. Bathrooms have separate Toto toilets with built-in bidets (trust us, you'll enjoy them), walk-in showers, massive soaking tubs, double sinks, and even televisions. The adjoining closets are large enough to hang suits or full-length gowns. Nespresso machines, beautiful custom-built mini-bars that look like traditional Thai furniture, multiple lighting settings (again, controlled for the tablet), and ample seating and work areas round out the space.
Drinking and Dining
The hotel's lower lobby is home to the hotel's signature restaurant, Front Room; the upper lobby is home to The Brasseries and Peacock Alley; and the highest floors of the hotel (55-57) are occupied by Bull & Bear, The Loft, and The Champagne Room. Each restaurant and bar offers its own distinct concept, dishes, and drinks.
Front Room
Crafted by chef Rungthiwa "Fae" Chummongkhon and her decade of experience working in European Michelin-starred restaurants, Front Room's menu takes traditional Thai food and adds a Nordic twist. The restaurant offers ten-course or seven-course tasting menus with dishes like a riceberry sourdough bread with to-die-for garlic soy-sauce butter, sea bass with pellets of coconut cream that wouldn't be amiss in a Dippin' Dots, crab meat with hollandaise sauce, and Wagyu steak with rich, oxtail sauce. All these dishes are complemented by the Scandinavian-influenced design that contrasts well with bright pops of Thai-style color.
The Brasserie
Located on the same floor as the upper lobby, The Brasserie is the hotel's main breakfast and lunch venue. Built in a U-shape to emulate the exterior curves of the building, the breakfast buffet offers Western foods at one end and Asian foods at the other. Everything from bacon to 100-year eggs are on offer.  With a traditional French brasserie menu for lunch that includes favorites like steak frites and beef Bourguignon and a design sense to match, The Brasserie affords the fantastic flavors of France from a 16th-story perch.
Peacock Alley
Also on the 16th floor, Peacock Alley is the hotel's option when you want a traditional afternoon tea, light meals, or afternoon cocktails. Based on the original Waldorf Astoria's Peacock Alley in New York City, this is the place to see and be seen. Who knows, you might even spot a Thai celebrity having a cup of blue tea.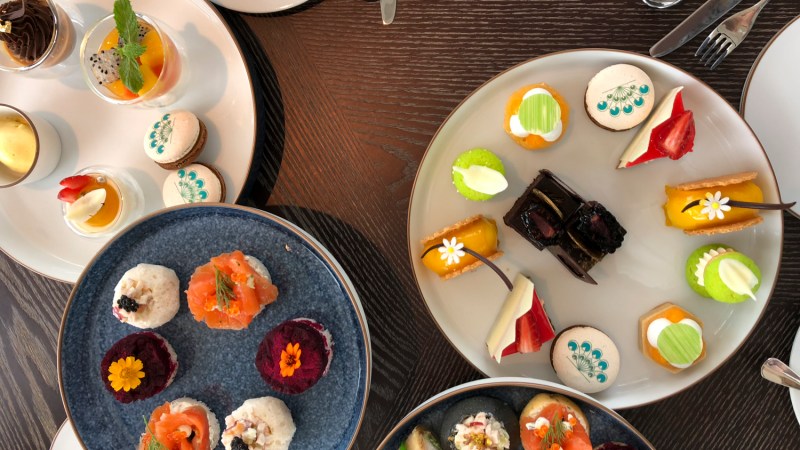 Bull & Bear
Meat and seafood are the main courses at the hotel's most The Manual-esque restaurant, Bull & Bear. With stunning nighttime views of the Bangkok skyline from the 55th floor, Bull & Bear presents old-school, arc-deco interiors with deep reds, classic banquettes, black-lacquered columns, mirrors, and an open kitchen. Start out with a classic Manhattan and follow that up with a three-course meal of tiger prawn cocktail, beef tartare blackened barramundi, and Wagyu tenderloin. Wrap it all up with the completely unexpected but absolutely delicious and delightful s'more made with salted caramel, marshmallow, and chocolate biscuits. If you're looking to get dangerous, order the 55-day dry-aged steak and indulge in a carnivore's carnival.
The Loft
Climb a floor above Bull & Bear on the three-story, double-spiral staircase that rises from the 55th through 57th floors and find yourself in a New York artist-inspired loft-space-turned-lounge. Bar bites accompany a cocktail menu influenced by the 1935 Waldorf Astoria Bar Book and made all the better by the relaxed, Bohemian-style space. The best part about The Loft? The adjacent smoking lounge — perfect for a post-drink cigar.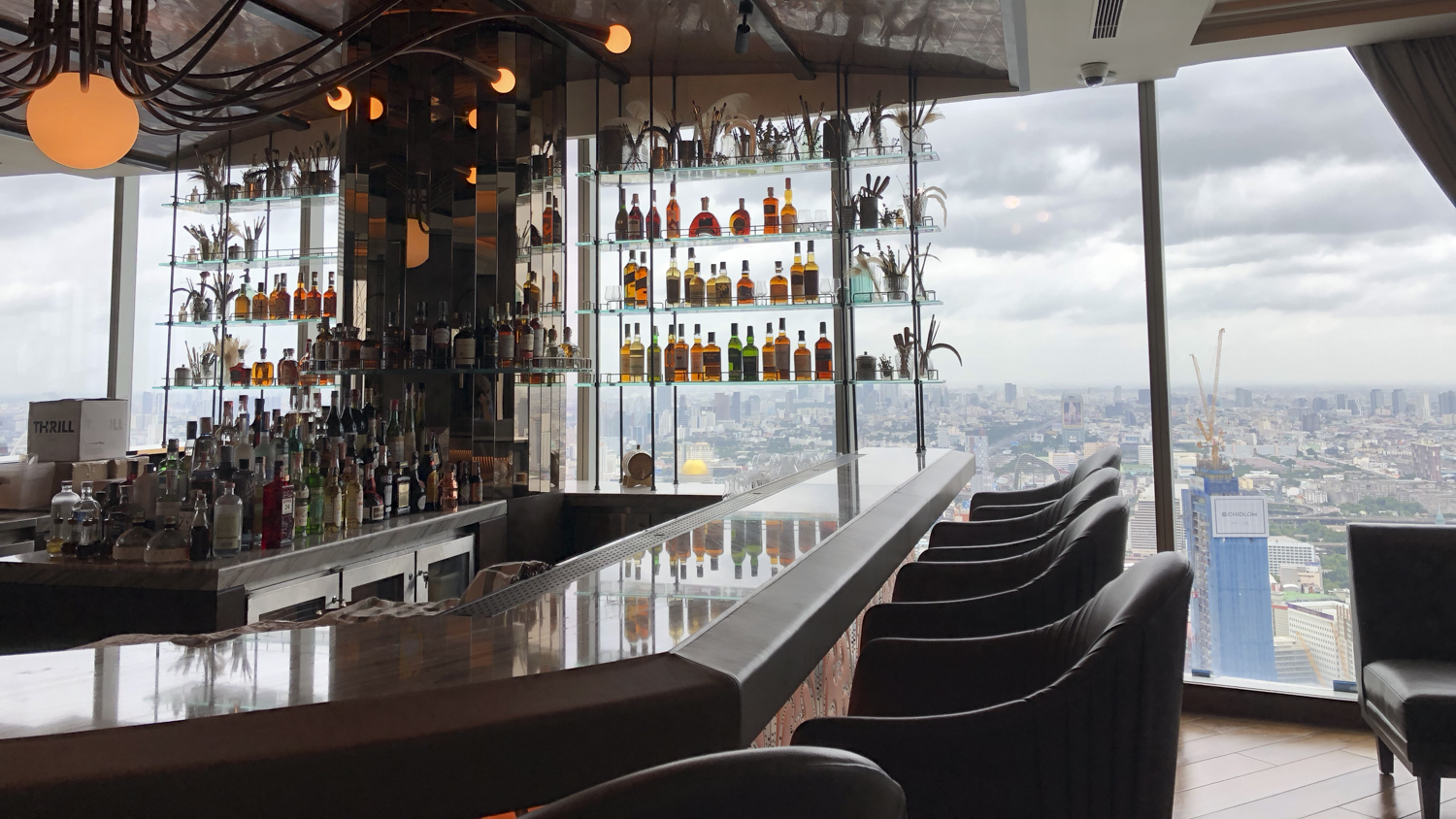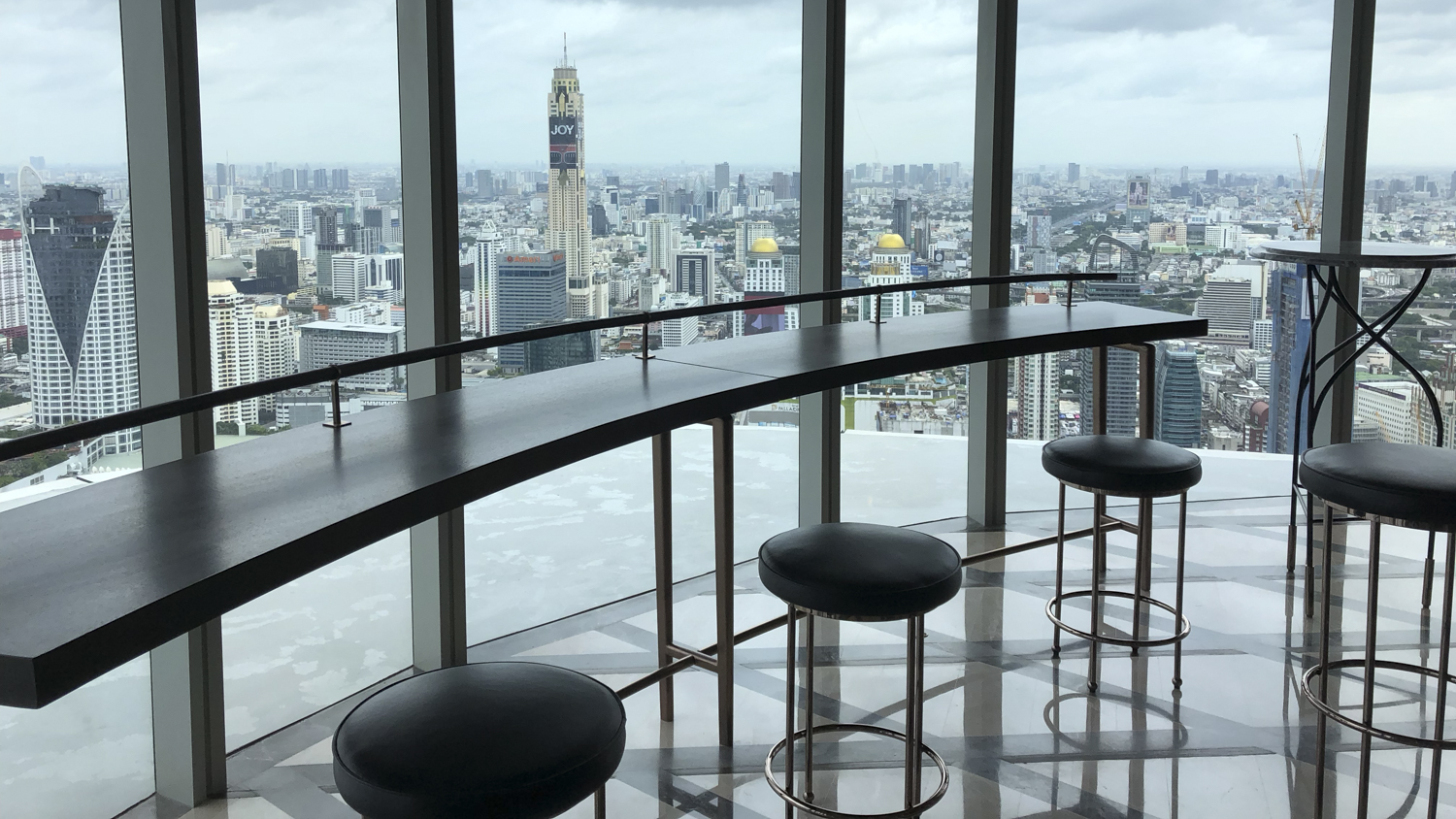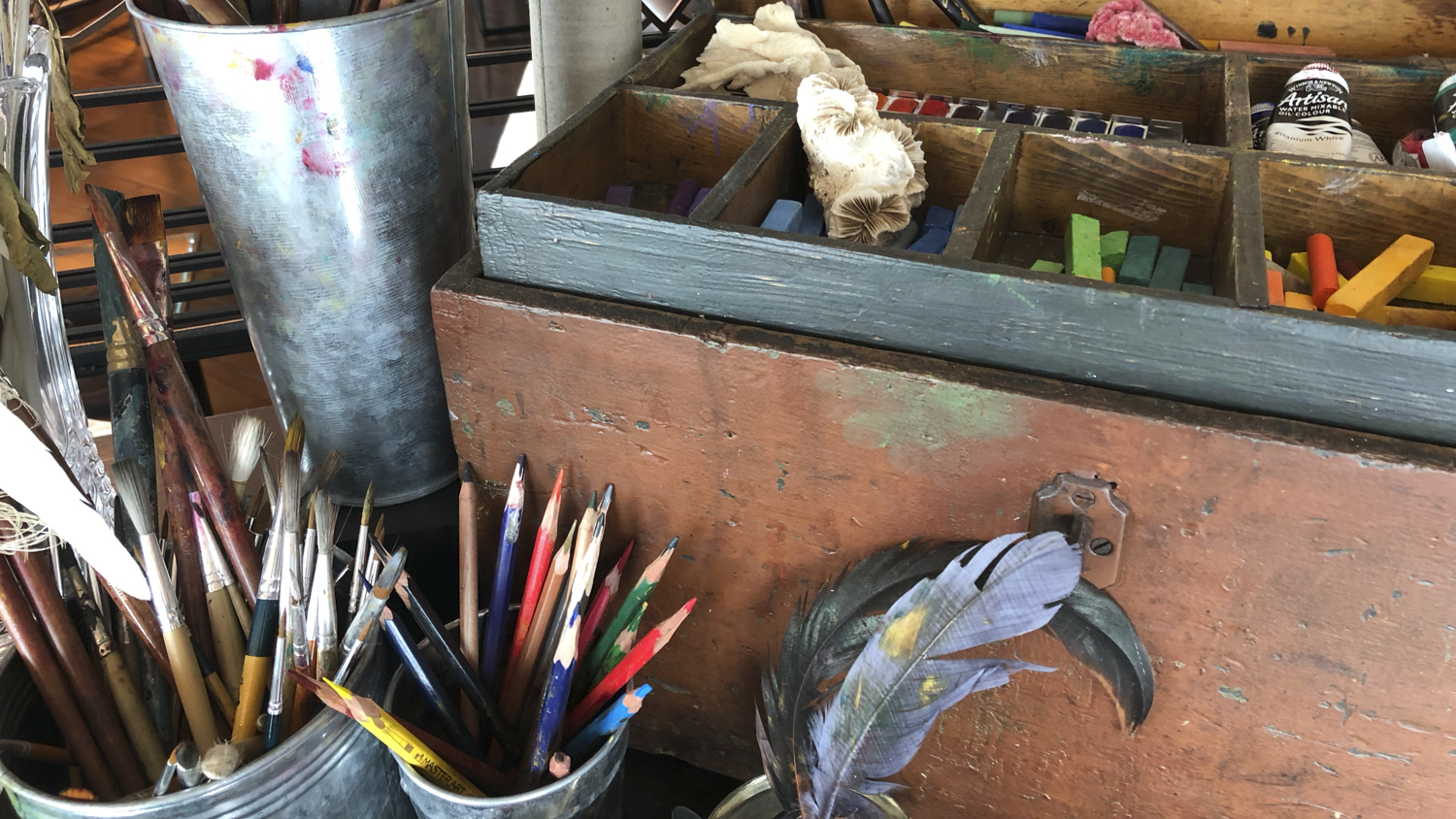 The Champagne Bar
Head up one more flight of stairs and you'll arrive at the hotel's peak, both figuratively and literally. A combination of old-world glamor and modern styling — along with a nearly endless list of Champagnes (all true Champagnes from Champagne, France) and artisanal cocktails (made right at your table) — makes The Champagne Bar the best high-class watering hole in all of Bangkok. Exclusive by its very nature, The Champagne Bar aims to be the hot hangout for all of Bangkok's bright young things.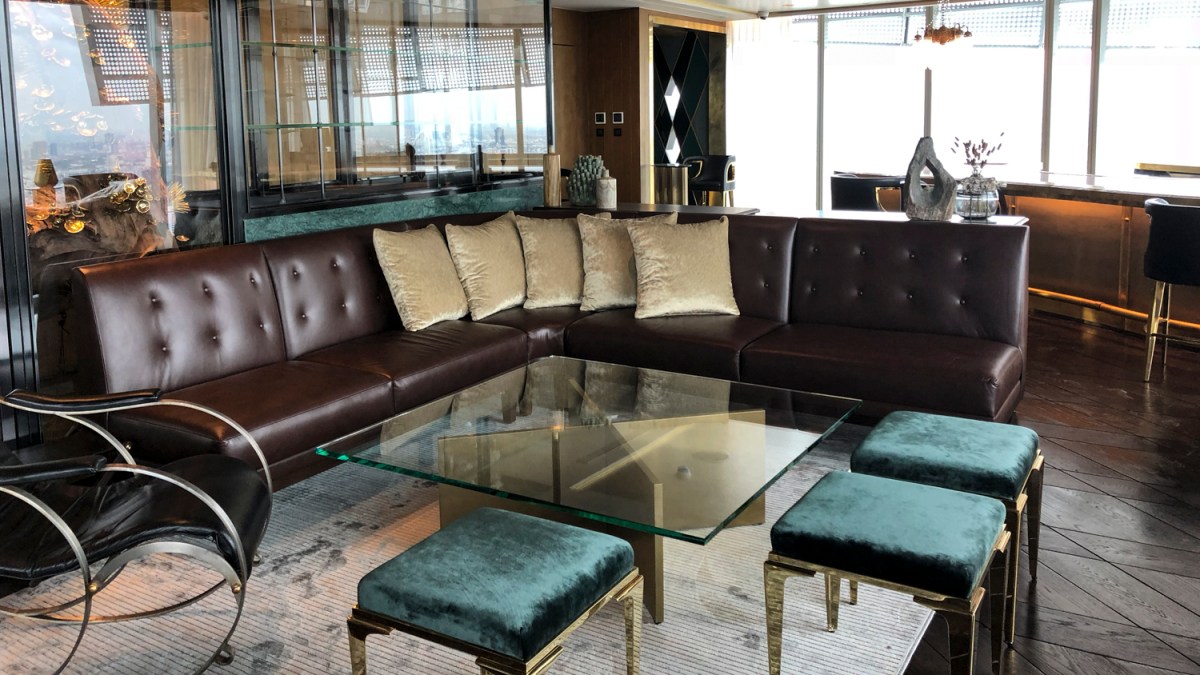 Booking
Astoundingly, you can book a basic king deluxe room at the Waldorf Astoria for as low as $350 per night. Yes, you can stay in Southeast Asia's newest and best luxury hotel for half the cost of a five-star hotel in most other major cities. We were lucky enough to be invited to the grand opening week of the Waldorf Astoria Bangkok and found that the hotel's amenities, dining offerings, and dedication to every tiny detail of service exceeded our expectations.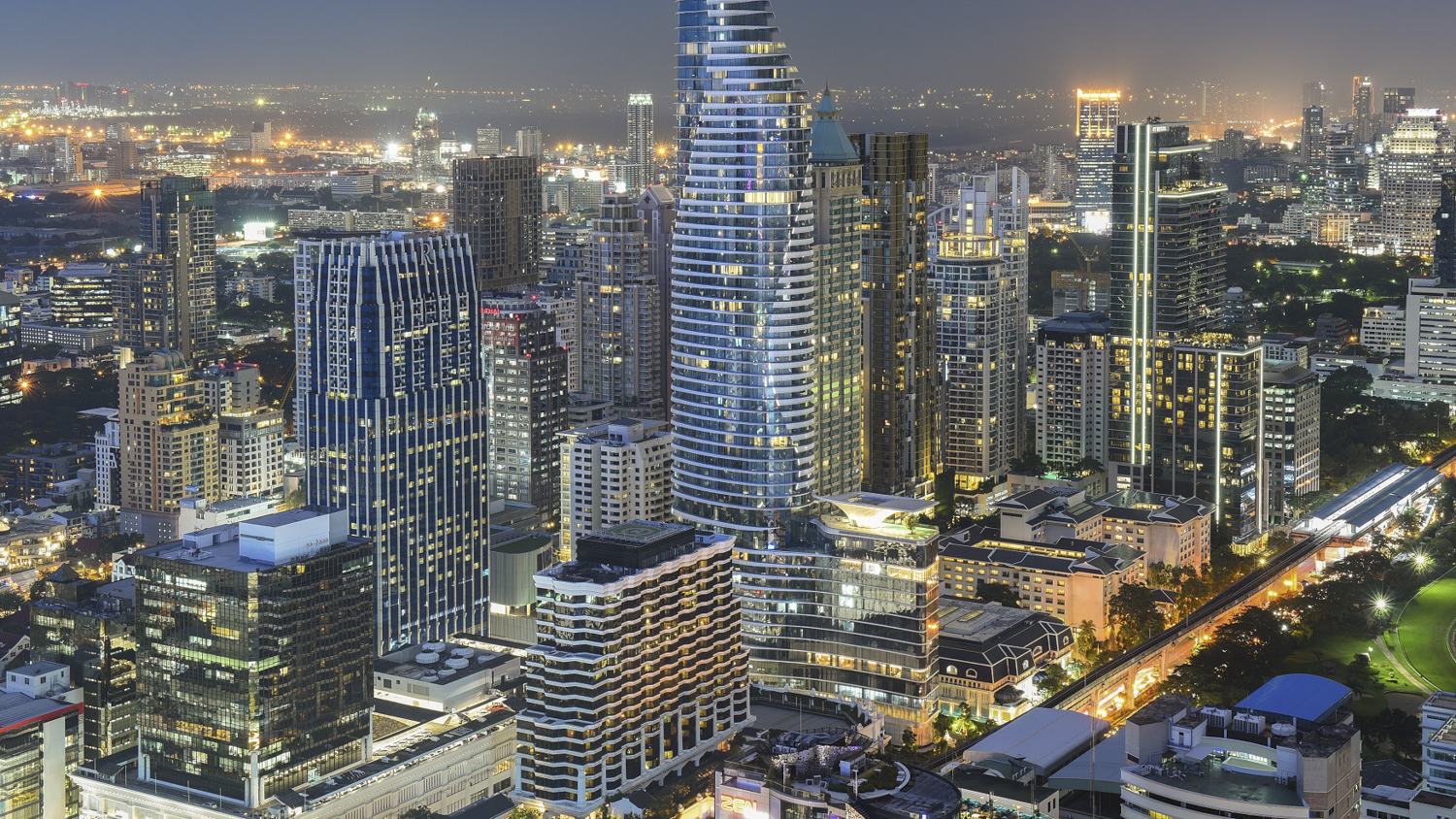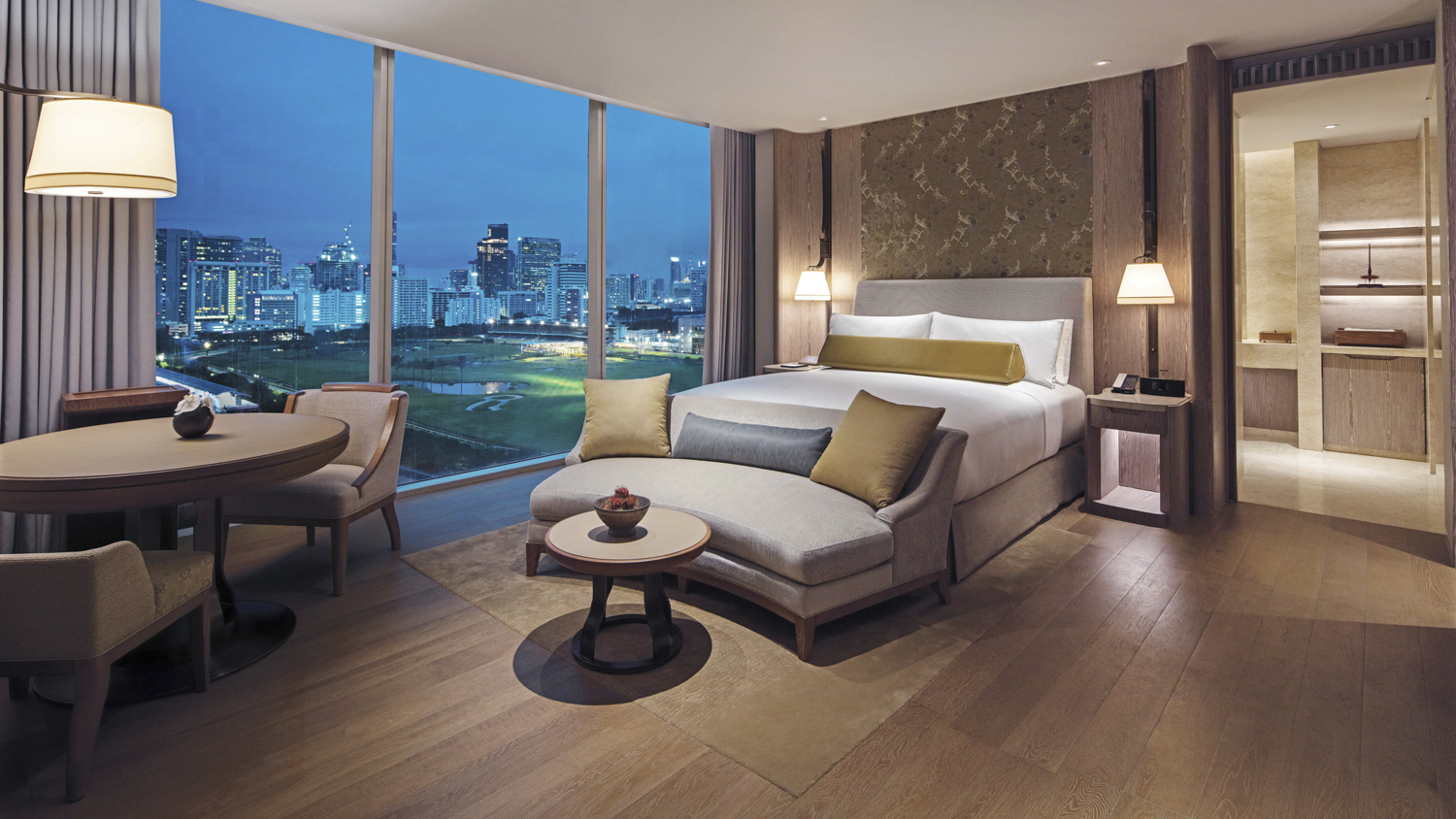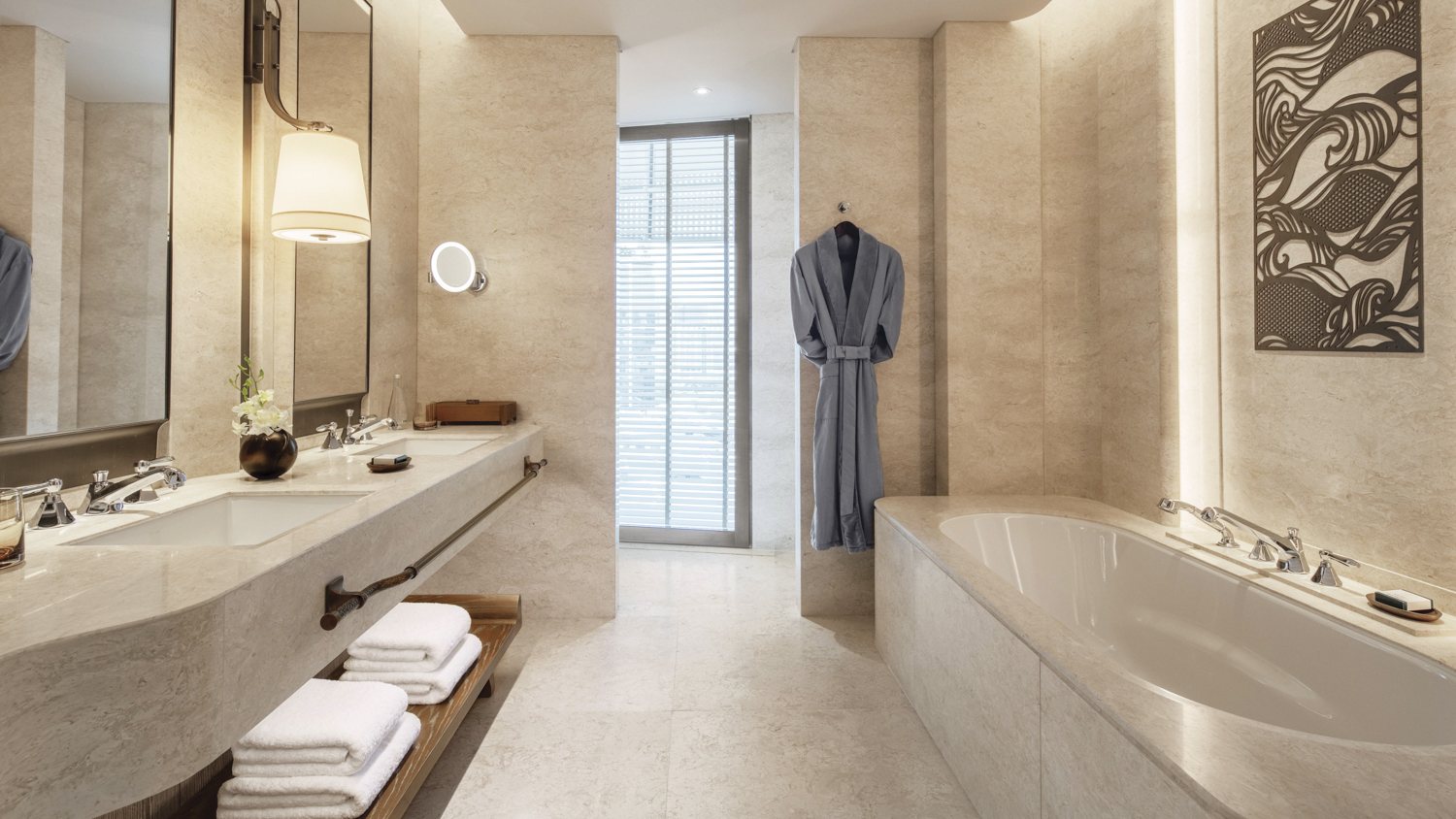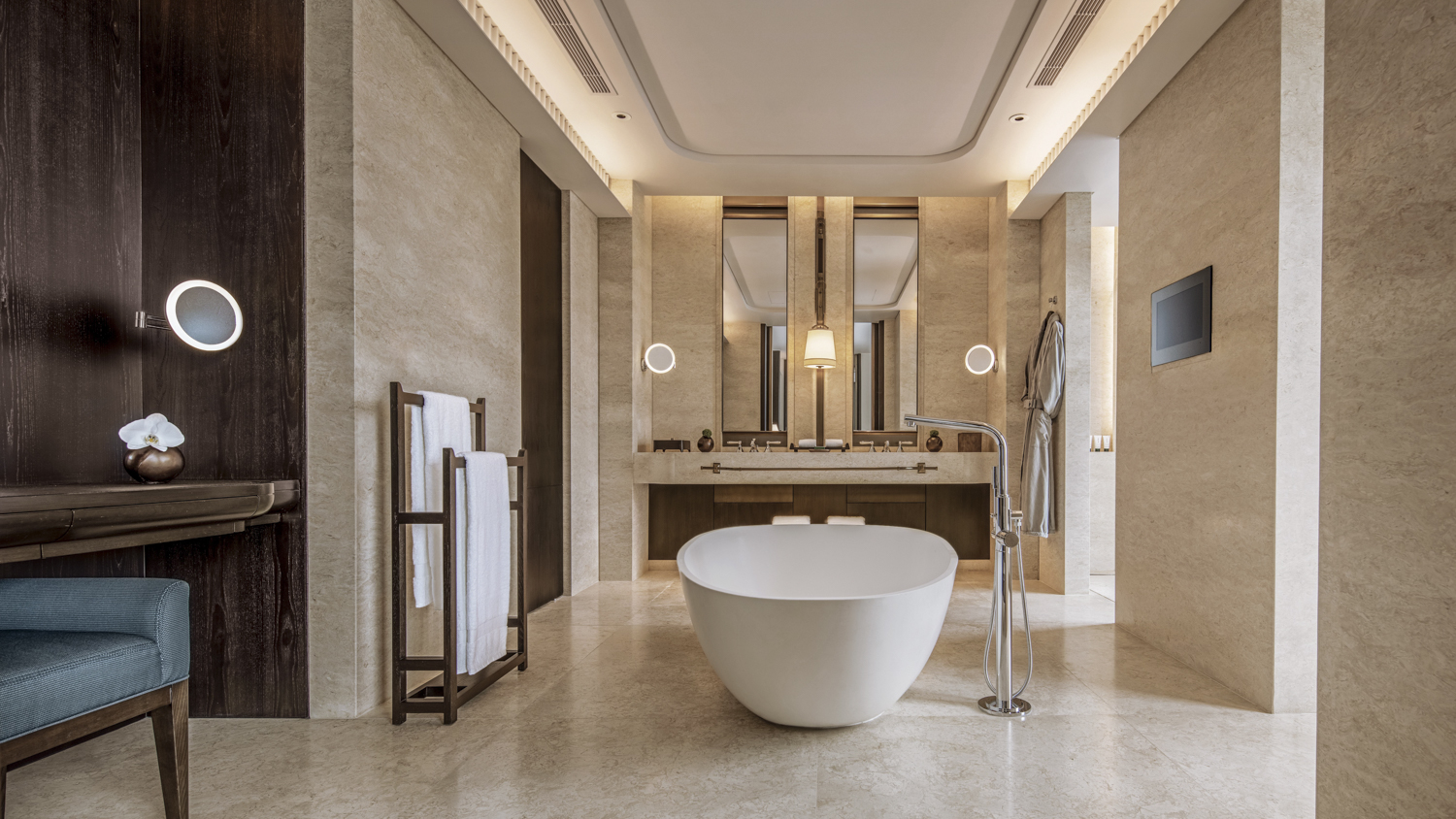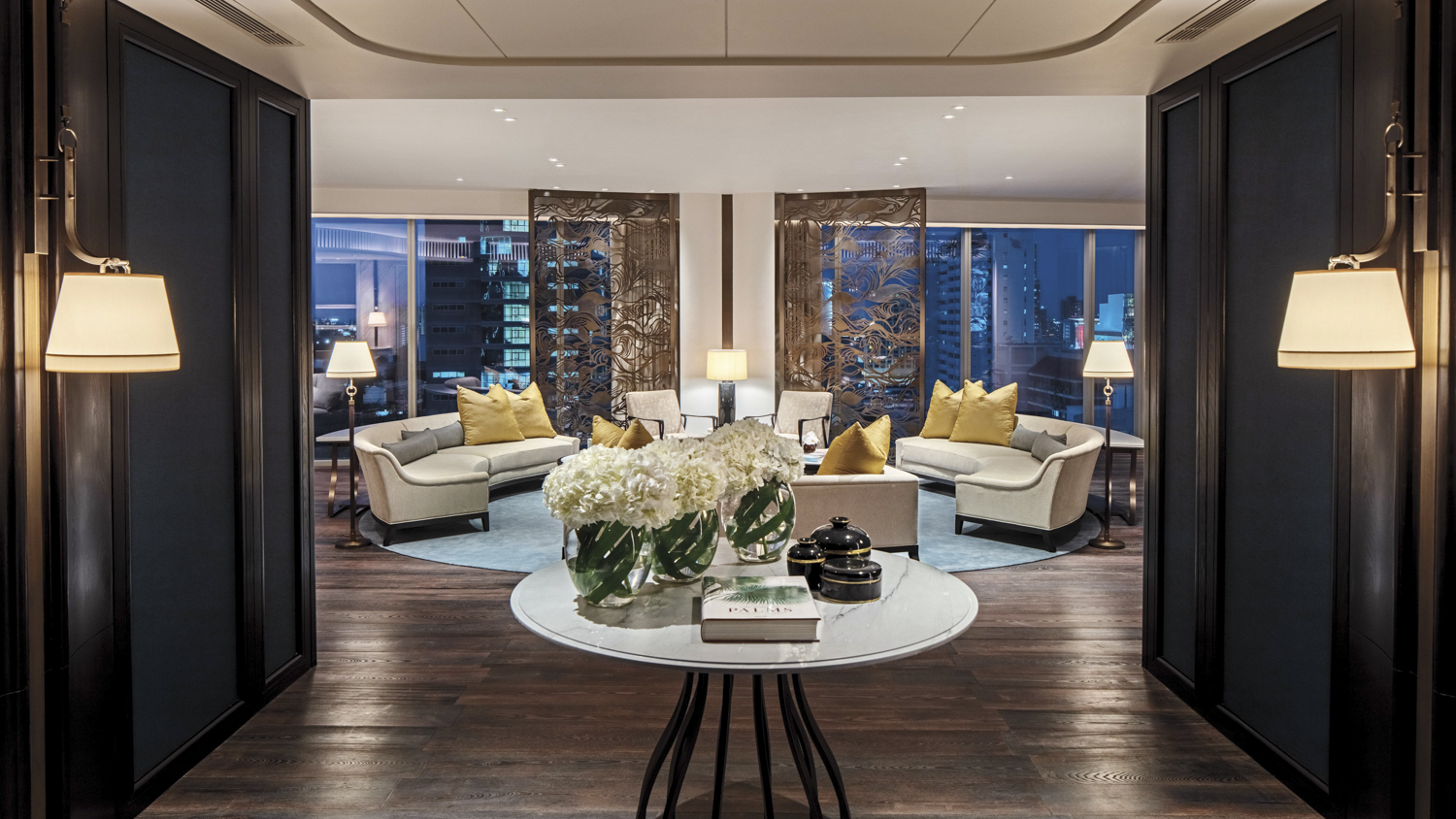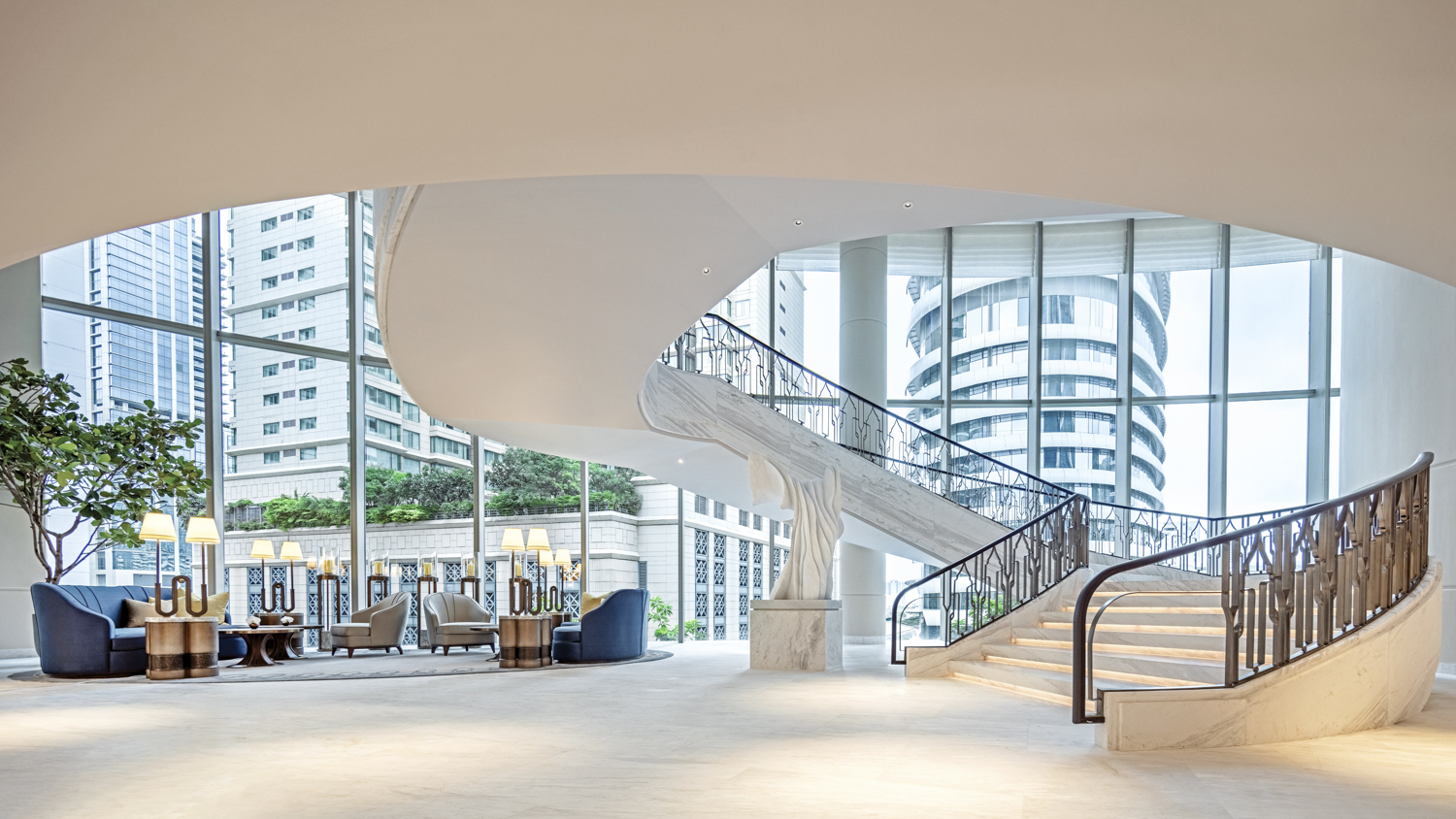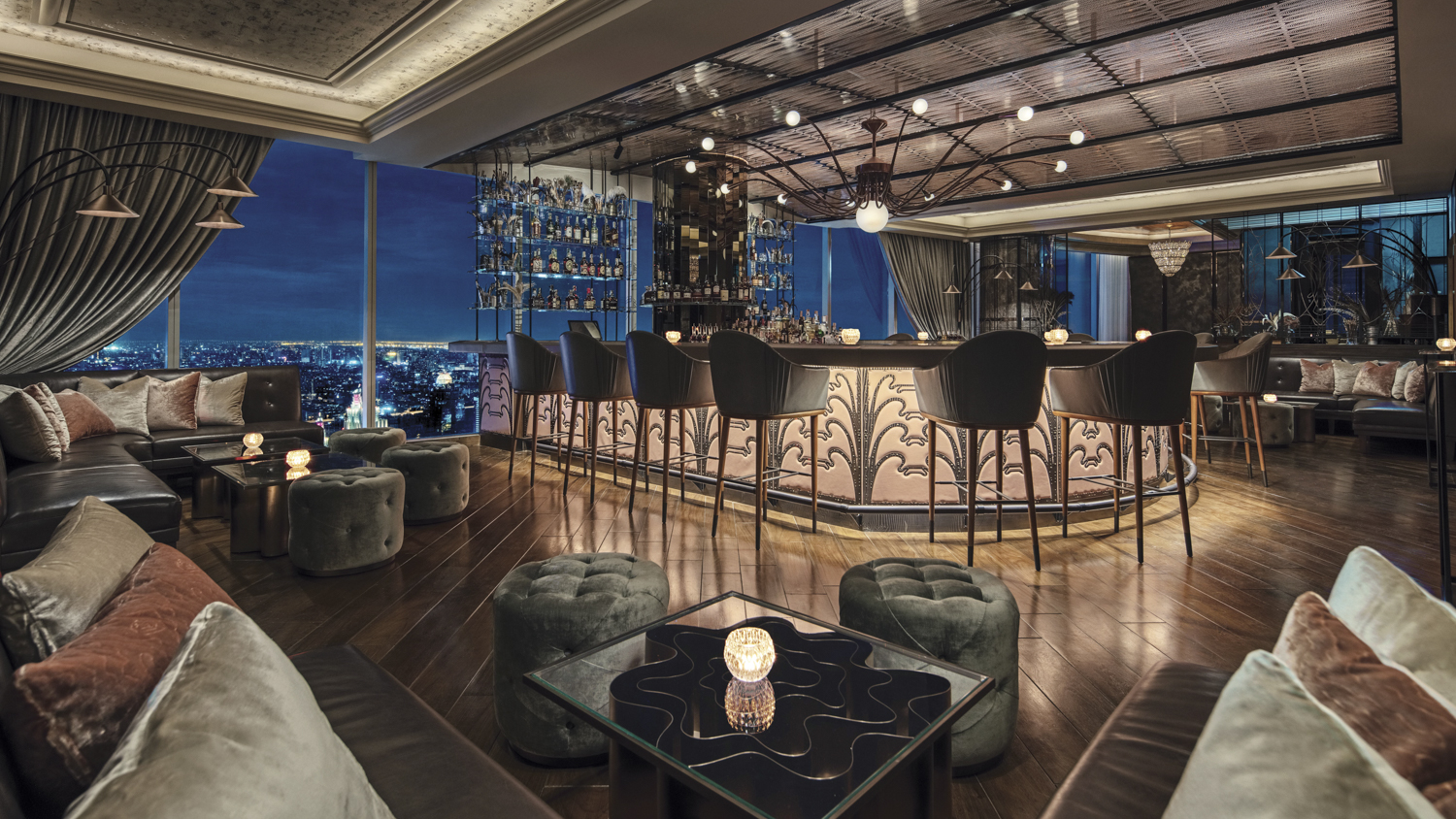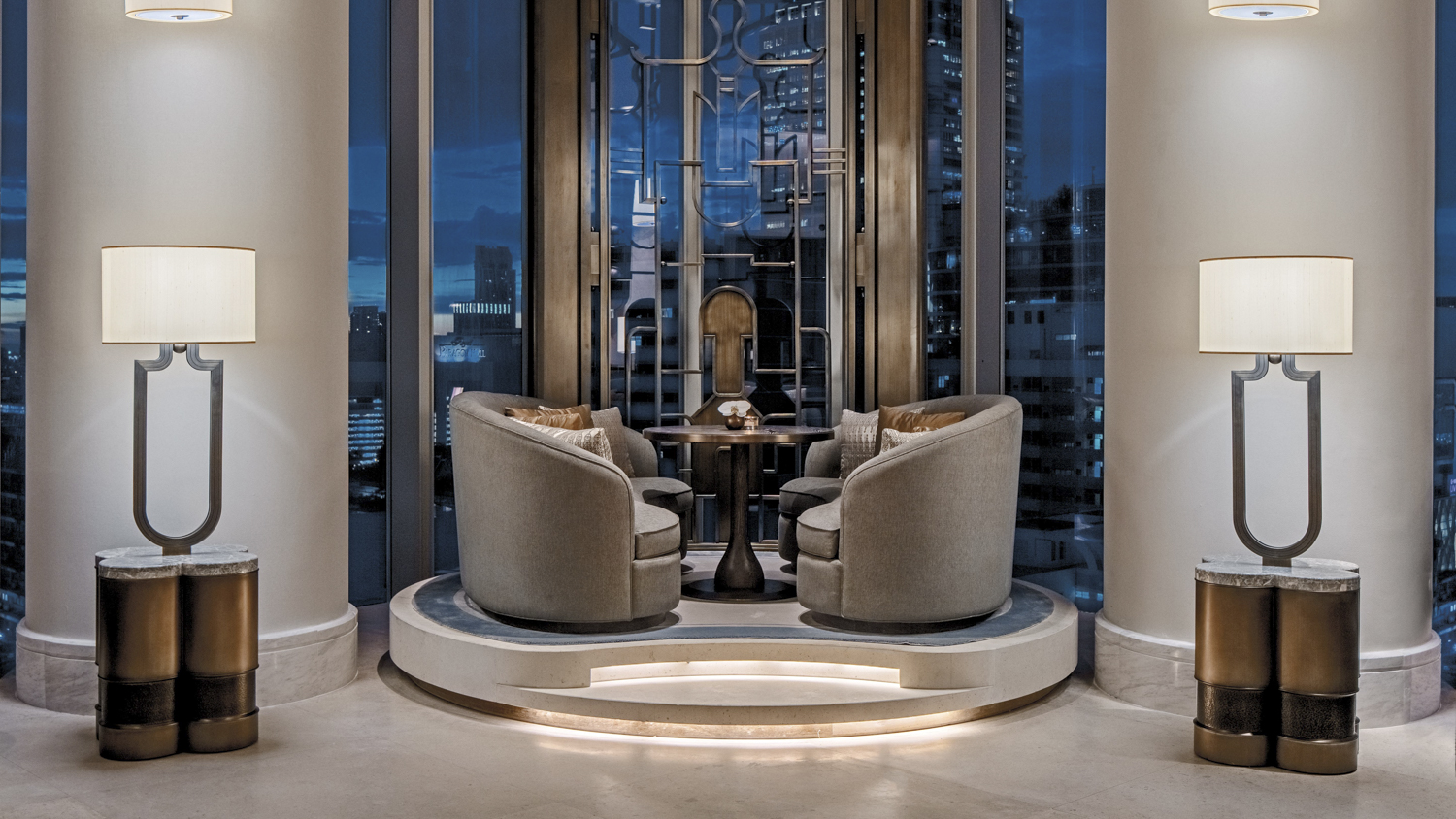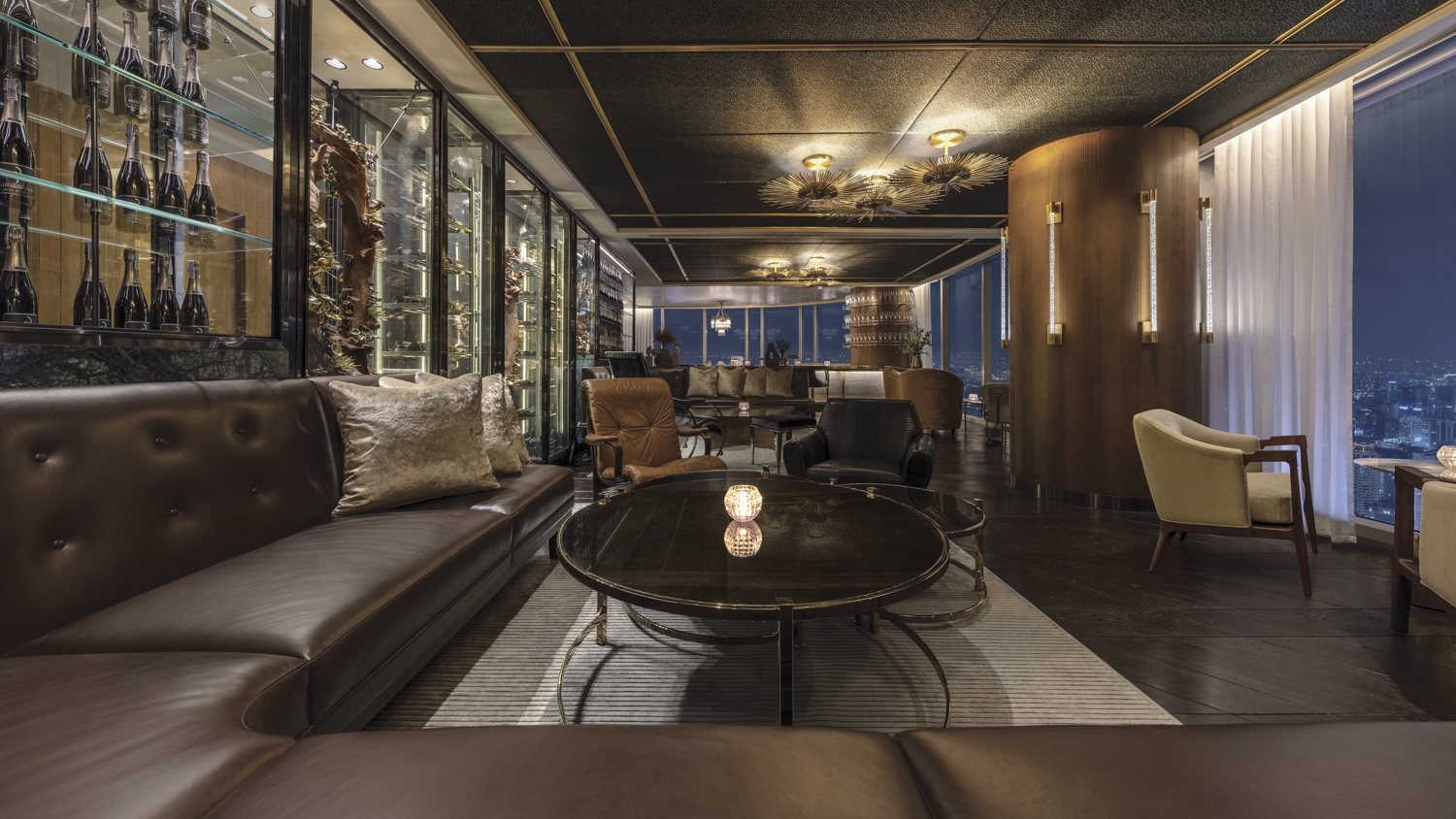 To begin your journey to Bangkok, check out the Waldorf Astoria's reservation page. Don't forget to track flights to Thailand via Google Flights so you can secure the best possible flights for the lowest prices.
Editors' Recommendations