If you've ever tried catching some shut-eye on a train, you know the struggle. It's loud, it's jarring, your seatmate probably didn't shower. However, Platform 1346 is no ordinary train. The World War II-era rail car has been beautifully restored as a legit Airbnb tiny house with plenty of luxury amenities to boot.
From the outside, only a custom-built deck indicates that Platform 1346 is anything more than a repainted vintage rail car. Inside, it's a thoroughly modern affair. Bright white walls and cabinetry are accented with beautifully refinished hardwood flooring to provide a modern farmhouse aesthetic. Large windows on either side illuminate and brighten the space. It's an entirely self-sufficient setup with a well-equipped kitchen (including high-end cookware and Smeg kitchen appliances), a fold-down writing desk, a lounge space with a pull-out sofa, a Murphy bed, and a private bathroom with a clawfoot tub. There are even free Wi-Fi and a selection of streaming TV services.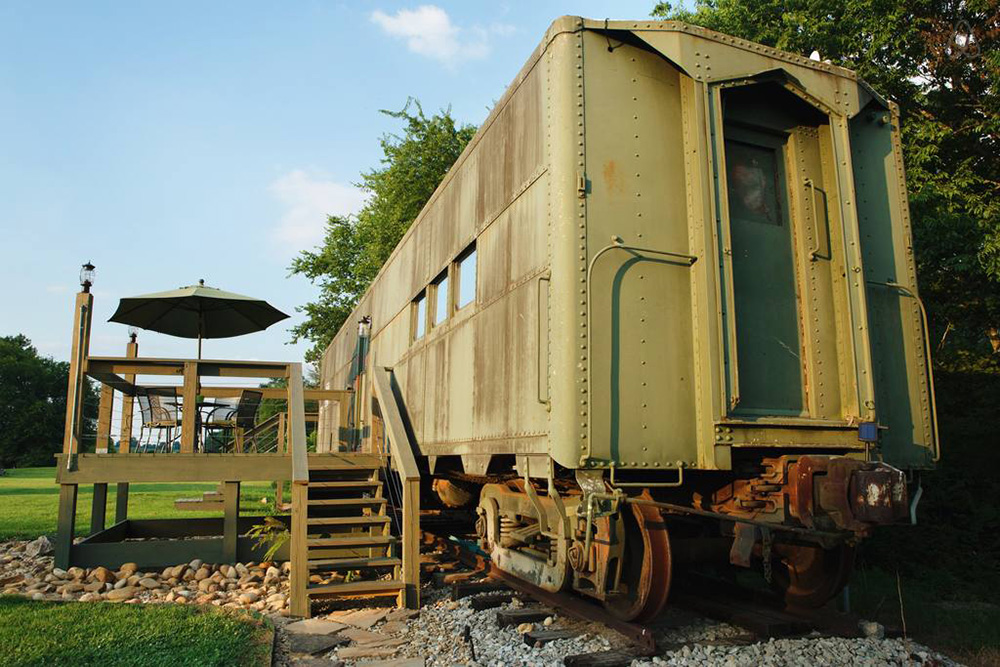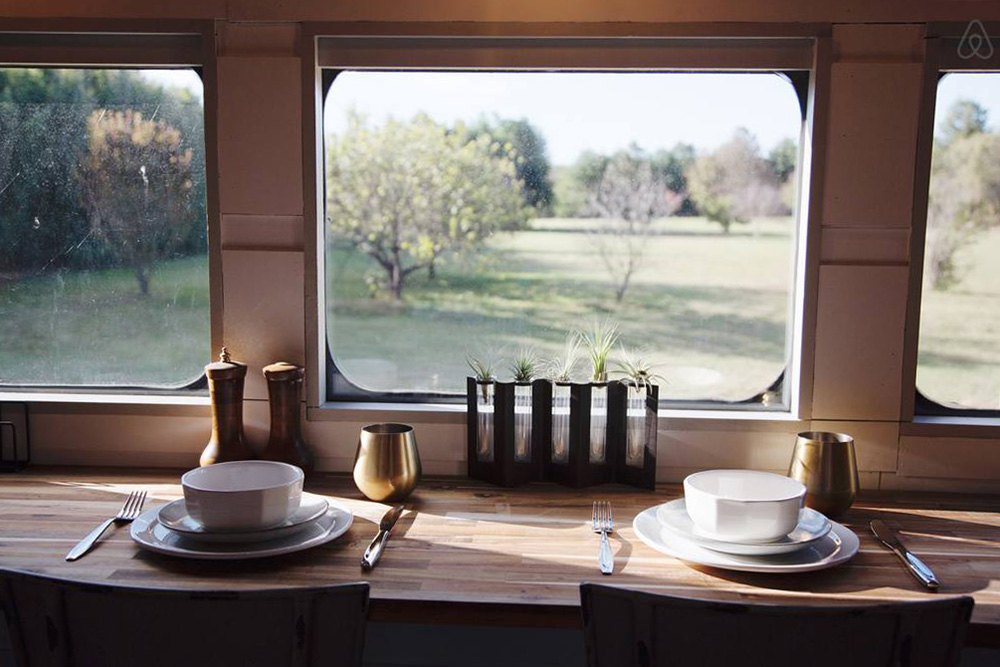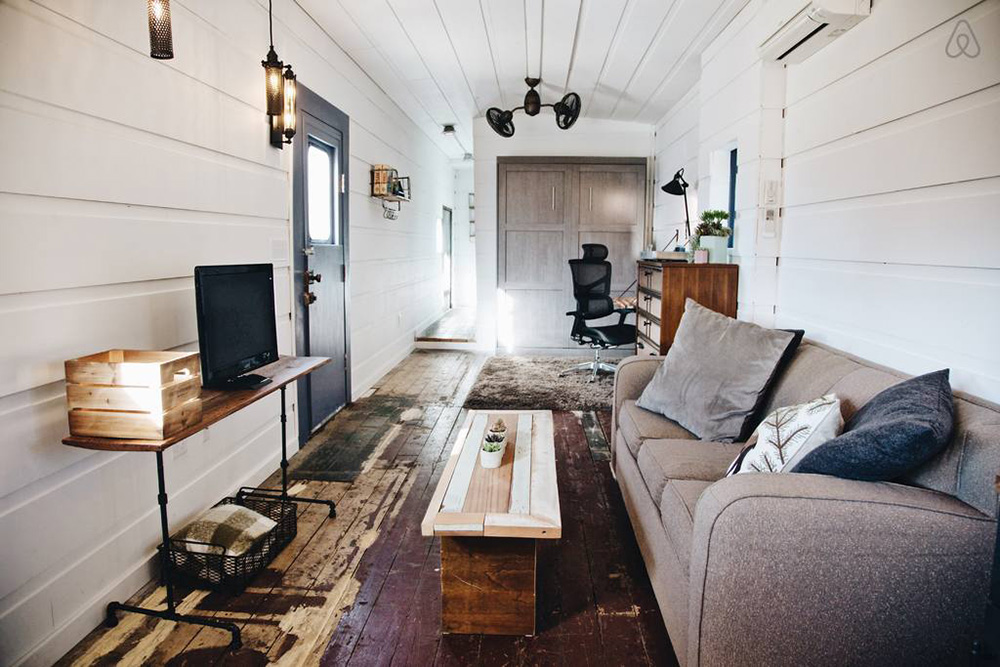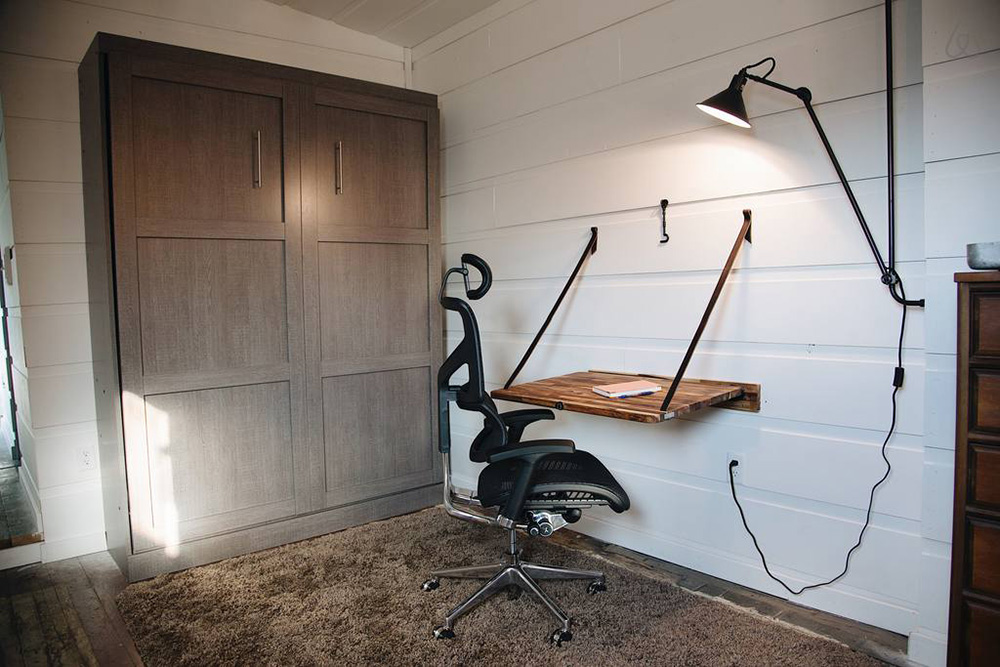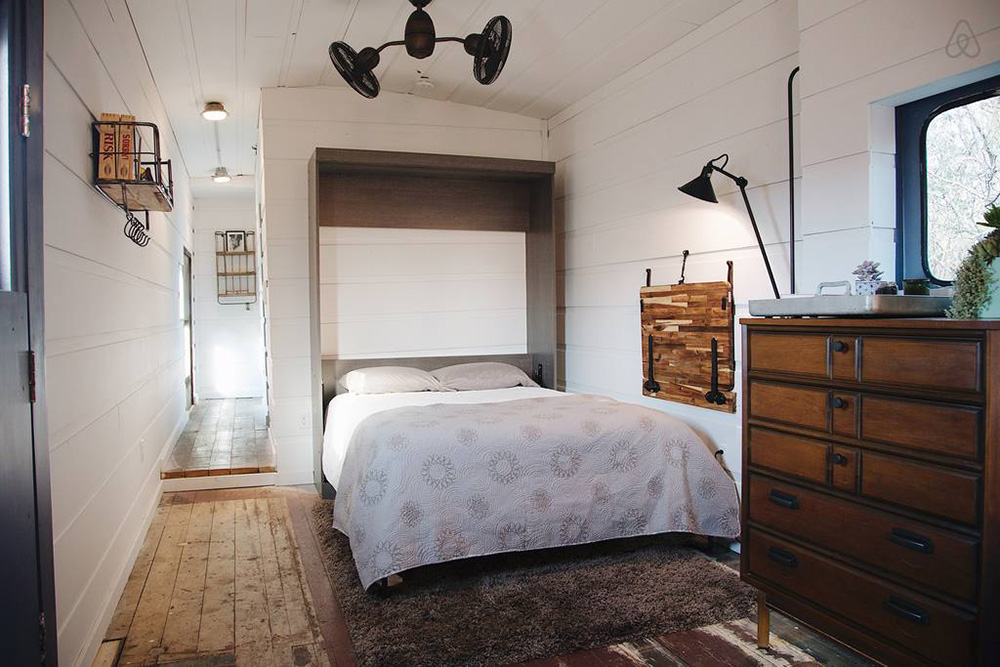 Outside, guests will find little to do beyond counting the critters in the fish pond, playing fetch with one of the nine resident pups, or relaxing by the fire pit. The six-acre property feels quiet and secluded. For guests who can't sit still, the Maryville, Tennessee property is a stone's throw from the hiking and outdoor opportunities of the Great Smoky Mountains. Downtown Knoxville is also just 20 minutes north.
The vintage train car began life nearly 80 years ago as a kitchen for the U.S. Army during World War II. After a decommissioning in 1955, it would go on to serve as a Strategic Air Command center in the 1970s before eventually being retired in the late 80s. It sat in a U.S. Army rail yard until 2005 when a Lieutenant Colonel purchased it at a military surplus auction. Subsequent owners eventually spent the better part of a year gutting and renovating it. The top-down redesign is now worthy of a feature on Tiny Luxury.
Platform 1346 is available for rent exclusively on Airbnb with nightly rates starting around $130. Conductor's hat not included.
If boats are more your speed, the Le Koroc tiny houseboats from Daigno might be just the trick.
Editors' Recommendations