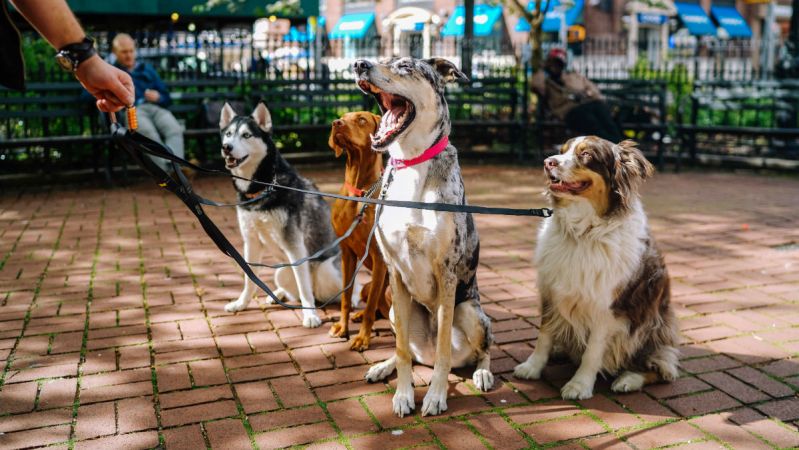 Do you love pets and travel and not paying for hotel rooms? How would you like to stay in an exotic Italian villa full of kittens or on a swanky Hong Kong houseboat with a lovable rescue bulldog — and pay next to nothing for the privilege? TrustedHousesitters is just what you're seeking.
The gist of the site is simple. There are countless home- and pet-owners who would love to travel the world but can't bear to leave their pet alone or in the care of strangers. There are also countless others — read virtually every sane, breathing human — who would love to travel the world without paying for accommodations. TrustedHousesitters provides that connection between travel-hungry pet owners and budget-minded housesitters.
Like most online marketplaces — eBay, Etsy, Airbnb — registered sitters establish a profile which is verified through a multi-point system, including global identity checks and criminal background screening. They choose the details of their preferred "sit," like where, when, and what types of pets they're interested in. The site then provides regular email alerts whenever a matched sit is available. As long as sitters are reasonably flexible with their travel dates, it's easy to travel for weeks or months every year.
It's a hyper-competitive market since there are far more housesitters looking for a sit than there are houses to be sat. The most successful housesitters upload videos, provide extensive references, and go the extra mile to prove to prospective home and pet owners that they're doing it as much for their love of pets as for their love of travel. Pet owners often love their pets as much as parents love their children, so they understandably want boatloads of reassurance that they're leaving their pets in good hands.
Each homeowner/pet-owner likewise receives a verified profile with similar background screening. They then outline the details of their home (size, location, and amenities) and their pets (how many, age, and general disposition).
If you're the sort who prefers an Airbnb-style stay (compared to a traditional hotel) with a legit local feel, just consider some of the amazing properties TrustedHousesitters makes available to you. This stunning, three-bedroom Tuscan farmhouse is home to three cats and boasts a swimming pool and sweeping valley views. This modern barn-style home is on a New Zealand avocado farm just five minutes from a beautiful beach. This luxury houseboat in Hong Kong's Aberdeen Marina is home to a sweet rescue bulldog.
Registration is USD $119 annually for both homeowners/pet-owner. The fee includes unlimited travel or sits respectively, plus access to a free vet care advice line and a host of other benefits.