As the "official" home of Santa Claus — a fantastical wonderland where reindeer run wild and the daily weather forecast usually includes The Northern Lights — it's no surprise that Finland is literally the happiest country in the world. Its citizens are so happy, in fact, that the Visit Finland tourism company is instituting a plan to help spread that overflowing happiness and calm to foreign visitors. Introducing Rent a Finn.
Winners in the Rent a Finn program will be paired up with one of eight "Happiness Guides." The Finnish credit much of their happiness to a deep love and appreciation of nature. So, naturally, the guides' goal is to spread that happiness by introducing their foreign guests to the amazing outdoor experiences their country has to offer. These include anything that personally resonates with the individual guides from relaxing in an authentic Finnish sauna to foraging for wild berries in the woods to fishing at a remote lake.
The diverse group of guides comes from all walks of life. Esko is the Mayor of Rovaniemi (that would be Mr. Claus' hometown), where he and his wife love showing visitors around Lapland and the Arctic Circle. Katja is a yoga instructor who lives in Käpylä, a woodsy neighborhood just outside the capital Helsinki. Linda and Niko live a quiet life with their chihuahua on Utö, Finland's southernmost island. The remaining five guides are spread throughout the country.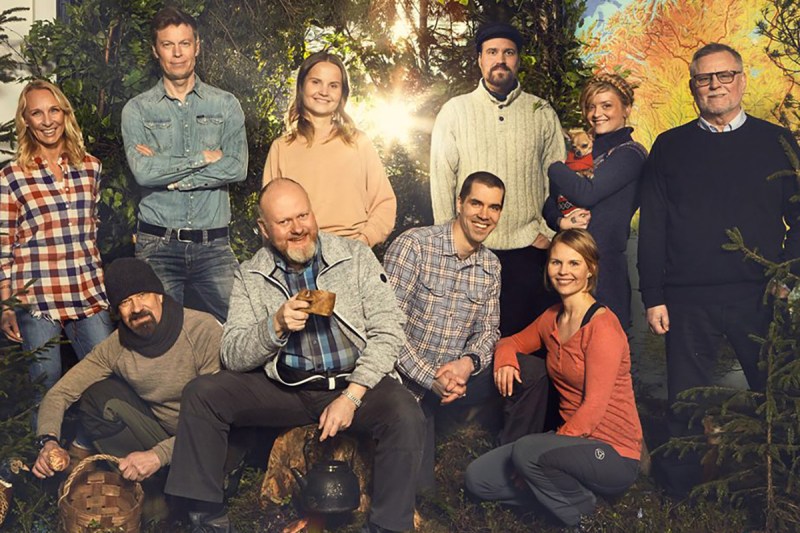 At a time when travelers are demanding more authenticity and any way to escape the ever-present glow of technology, Rent a Finn seems like the perfect prescription. "The world is getting busier and busier. Many travelers search for silence and serene nature," notes Visit Finland. "Finland has those things in abundance. That's why Finns are opening their homes and lives and welcoming visitors to experience how to reconnect with nature. Finnish nature with a local guide is the perfect way to find your calm."
The application process is straightforward. Visit Rent a Finn online and upload a three-minute video introduction that includes a bit about yourself and what you hope to accomplish on your visit to Finland. In addition to a brief written application, the main requirements are that you speak English and are cool with being filmed for the majority of your stay. Winners will score a three-day, all-expenses-paid trip to Finland this summer, including a private homestay with their own Happiness Guide. If you can't find your way to namaste after that, you may be beyond hope.