Hardcore travelers know that the right daypack or messenger bag can make or break a trip. A bag that's durable, cleverly designed with the right organization, and stylish but not so stylish that it draws attention are all essential features. We've long been fans of Peak Design, a 100%-crowdfunded company that delivers all three and more with its Everyday Line of travel bags. This week, the brand announced the next generation of this much-lauded line, and it's better in every way.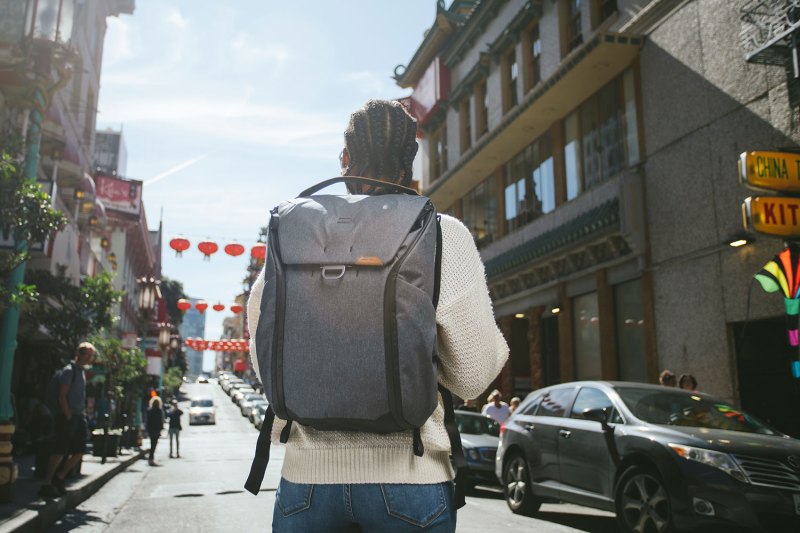 The new Everyday Line — simply dubbed Everyday Line V2 — includes the same four bags as before: the Everyday Messenger, Everyday Tote, Everyday Sling, and Everyday Backpack. Two additional bags, the Everyday Backpack Zip and Everyday Totepack, also join the lineup for 2019. Across the board, the new bags are more stylish and handsome. In addition to the existing Black, Charcoal, and Ash offerings, the list of available colors for some bags now includes Bone and Midnight Navy. Every bag also features cleaner seams and slightly more rounded profiles for a high-end feel.
The brand took years of traveler feedback to heart and updated many of the lines' already great features. In some cases, larger laptop sleeves can now accommodate 15-inch laptops, additional internal pockets provide more organization options, external carry straps feature more tie-down points, and many of the top and side openings points have been widened for easier access. The clever Maglatch closure, a system that relies on magnets instead of Velcro or traditional buttons, has been updated to be more secure and more stealth for a cleaner silhouette.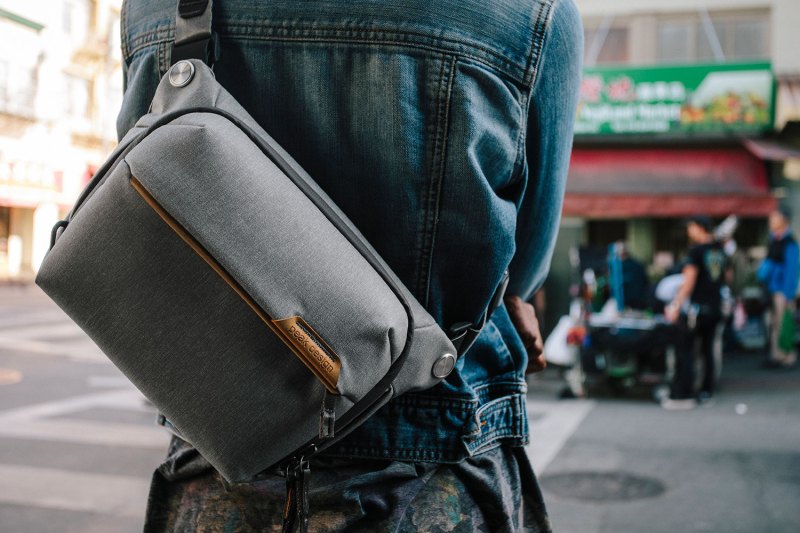 Among the most significant updates, however, is to the zippers. It's a seemingly small feature that most of us take for granted in our clothing and our luggage. But, travelers who have had zippers break, snag, or bend at the most inopportune times know that they can quickly ruin an entire trip. Peak Design updated every bag in the Everyday Line with all-new Ultrazips. The proprietary zipper technology uses ultra-high-molecular thermoplastic thread to bind the zipper coils to fabric tape. The result is a massive increase in abrasion resistance for zippers with 20 times the anti-tear strength over traditional zippers.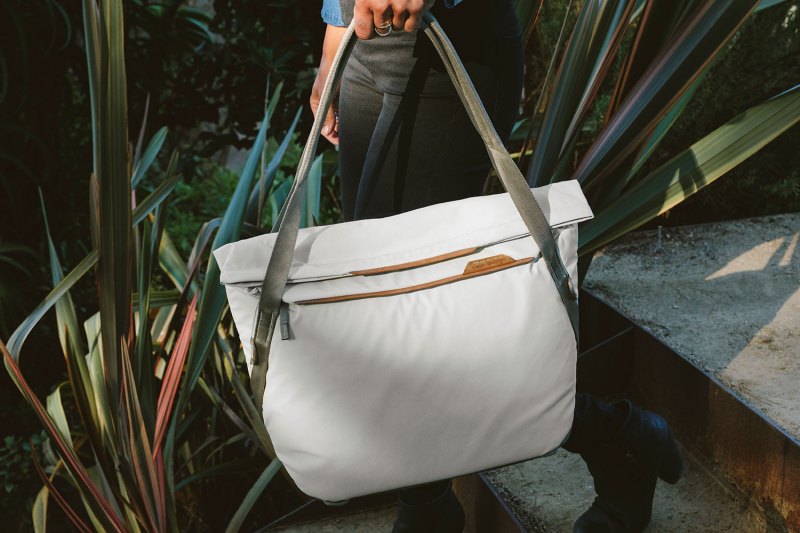 Lastly, the revamped Everyday Line V2 is more sustainable. Most of the line is now Bluesign Certified, the industry standard for verifying the highest standards of responsible manufacturing and sustainability. The outer shell of every bag is constructed from 100% recycled materials, eliminating the use of virgin plastics. In addition, most of the inner and outer shells are solution-dyed to save energy and water during production.
The Everyday Line V2 is now available directly through Peak Design. Prices start at $80 for the compact Everyday Sling to $290 for the full-sized 30L Everyday Backpack.
Editors' Recommendations