We've all heard the sobering prediction that, by 2050, our oceans will contain more plastic than fish. The material may well be one of humanity's most hellish creations. One day soon (hopefully), we'll look back on our synthetic clothing fixation and wonder what the hell we were thinking. A growing number of future-forward apparel brands are already asking that question. The answer? Sustainable, eco-friendly clothing made from recycled, all-natural, and even biodegradable fabrics. Here are some of our favorites.
Timberland Brooklyn EK+ Shoes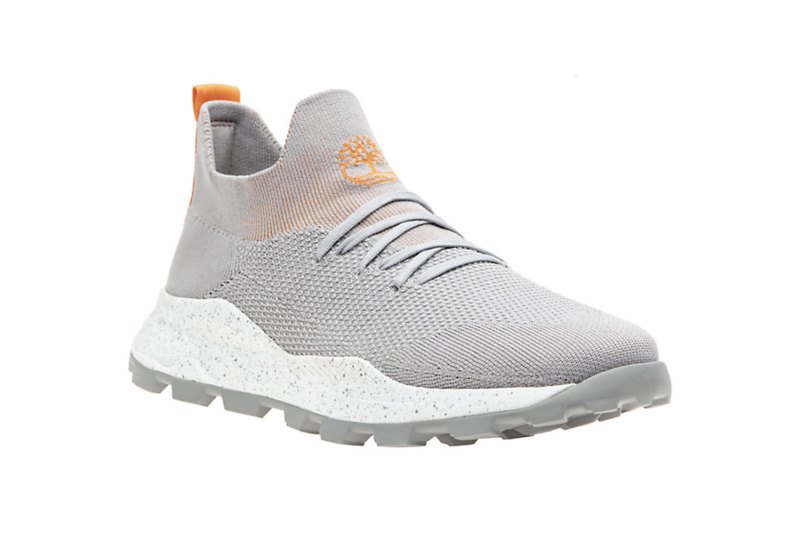 As a stopgap to eliminating virgin plastic use altogether, many brands are working with recycled plastic. To date, Timberland has repurposed nearly 350 million plastic bottles in its product line. The lace-up and slip-on sneakers in its new EK+ collection consist of 100% ReBotl material (the company's proprietary take on recycled plastic bottles) in the upper, lining, and laces, while the outsole is made from 34% recycled rubber. The Aerocore Energy System in the insole also provides a high-rebound cushion feel, making them ultra-comfortable.
GoLite ReGreen Windshell Jacket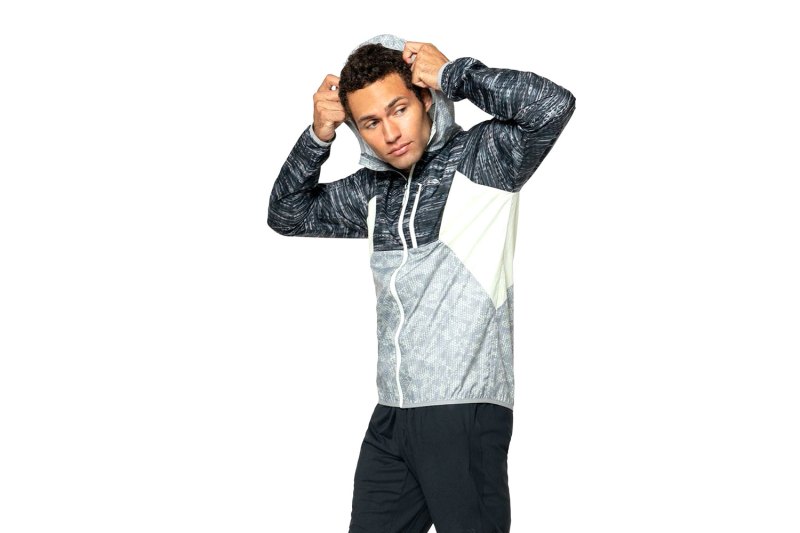 GoLite has been leading the charge for recycling plastics as clothing. Its award-winning ReGreen Windshell is made from 100% recycled green bottles, the type that most typically wind up in oceans and landfills. The process — collection, sorting, cleaning, shredding, melting, and extruding — is time- and labor-intensive. In the end, it allows the company to save more than 50% of the energy required for non-recycled alternatives. Because GoLite opts not to dye the fabrics, water consumption is also reduced by up to 80%. The windshell joins a full lineup of recycled and sustainable clothing, including T-shirts, shorts, hoodies, hats, underwear, and travel pants.
Astral Hemp Loyak Sneaker
Hemp might be one of the oldest of the old-school fabrics, but it's also among the most sustainable. Its widespread use fell out of fashion (pun intended) more than a century ago. But, a growing number of companies are reviving it as a go-to material in their apparel. Astral's Hemp Loyak is a reimagining of the brand's popular Loyak in a more eco-friendly package. The upper is a blend of 77% hemp and 23% recycled rubber — a more eco-friendly alternative than its mostly plastic sibling. It makes for a soft, flexible fit, while the hemp breaks in nicely with age. The high-performance sole is non-marking and sticky enough to guarantee your footing from the streets to the trail.
Houdini Sustainable Menswear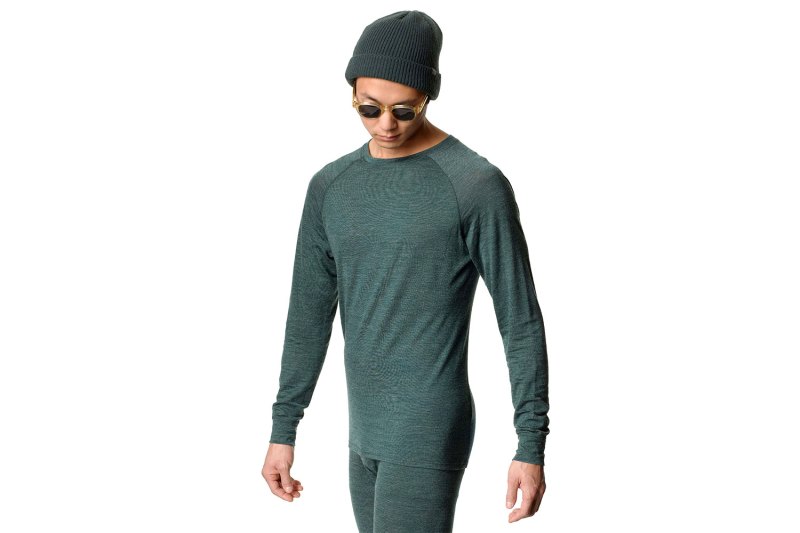 Sweden has long been at the forefront of the green movement. This year, Swedish-born Houdini achieved a milestone by launching an entire fall collection in which every piece is recyclable, recycled, biodegradable, or Bluesign-certified. The upscale menswear line is one of the largest, most comprehensive collections of sustainable wearables we've seen, including active and casual options designed for every sport, occasion, or season.
Vollebak Biodegradable T-Shirt
Vollebak might be the world's most future-forward apparel company. It proved its meddle a few years back by producing the first-ever fabric to win a Nobel Prize. Now, it's proving the future of clothing might just be found in a natural sciences lab. The aptly named Plant and Algae T-shirt is crafted from a fabric born of sustainably harvested pulp from beech, spruce, and eucalyptus trees. Lab-grown algae is then used to embellish the front with a simple green square. When it's time to toss it, the shirt can be buried in the backyard, where it will naturally biodegrade in about 12 weeks.
Tentree Sustainable Menswear
Canada-based Tentree proves that sustainability in apparel can go beyond just the manufacturing process. The company plants ten trees for every single product sold — a total of nearly 34 million since its founding in 2012. It claims to be on track to plant 1 billion by 2030. The best part is that Tentree's entire line of sustainable, organic menswear is comfortable, durable, and works great both in-town and on the trail.
Editors' Recommendations