Kansas City is in the midst of something of a modern cultural Renaissance. New restaurants and boutique accommodations (like the swanky hotel-meets-art-museum 21c Museum Hotel) are sprouting up around the city, and KC will also host season three of Queer Eye in 2019. Fan of the show or not, you have to admit it's a sign the city is on an upswing. Among the revitalization efforts is a clever repurposing of the city's former Pabst Brewing Company plant.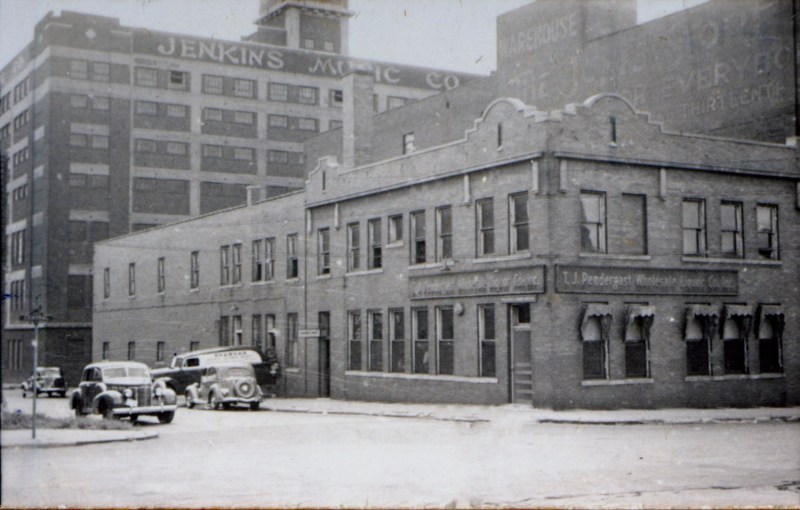 The long-awaited Crossroads Hotel opened this month in the Crossroads, a burgeoning, eclectic district that's becoming Kansas City's de facto arts and entertainment hub. The neighborhood is home to a growing number of coffee bars, legit barbecue joints, brewpubs, and restored warehouses-turned-art galleries. Needless to say, it was also a fitting home for the city's latest boutique hotel.
Naturally, the building's former life as a Pabst Brewing Co bottling plant is about as 'heartland Americana' as it gets. The architecture and design teams sought to maintain much of its original warehouse aesthetic — cracked brick, distressed wood columns, and well-worn concrete all remains. The interior blends these industrial bones with beautiful upscale accents like deeply woven fabrics, blackened metal finishes, and heavily-ribbed glass fixtures.
Every room features thoroughly modern amenities including Serta mattresses, luxury linens, and free Wi-Fi. The rooms are also pet-friendly. Some suites upgrade to more gentlemanly conveniences like dedicated seating areas, commanding city views, and private poker and billiard tables. Every minibar is packed with local gourmet treats and snacks including Christopher Elbow chocolates, Polly's Pop soda, Messenger Coffee, and Tom's Town Gin.
The modestly sized four-story hotel is adding to the local social scene with three new restaurants and bars. Just off the lobby, XR offers all-day dining mainly sourced from a wood-fired oven that turns out pizzas, tapas, and signature staples. Lazia on the ground floor is an old-world Italian steakhouse with "a transformative music playlist" (we've no idea what that means, but we're going with it). The pièce de résistance, however, will be Percheron — named for the famous horses of Pabst Brewery. This rooftop beer garden will open in spring 2019 with the promise of light snacks, craft cocktails, panoramic city views, bocce courts, and a solid beer menu that will naturally include plenty of PBR.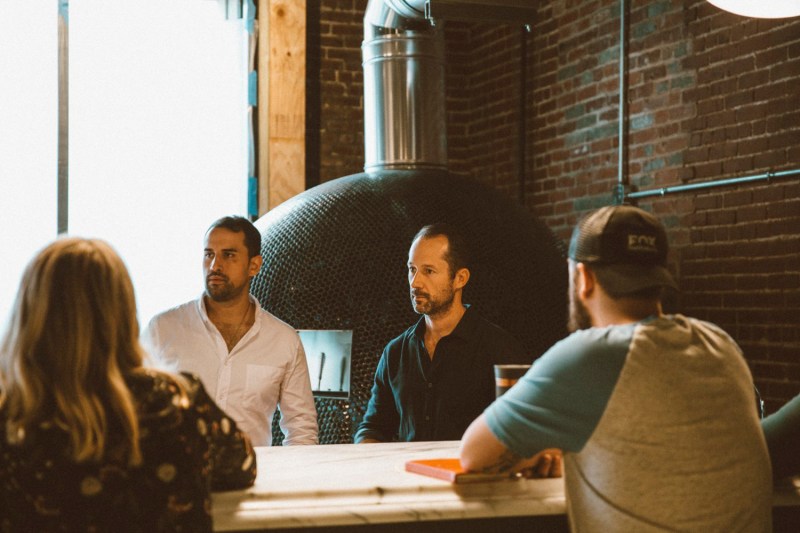 Modern boutique hotels know to use "local" as a buzzy marketing hook to make out-of-towners feel as though they're traveling in-the-know. There's often little of substance behind it, but Crossroads Hotel owner Aparium is taking that promise seriously with a creative, art-forward vibe that's woven into the fabric of the hotel. On the inside, local tattoo legend Mikey Wheeler was enlisted to design much of the wallpaper; bar menus rely heavily on local distiller J. Rieger & Co.; hand-crafted furniture from Castilleja Furniture; and Missouri-based artist Melanie Sherman crafted custom ceramic lighting fixtures for all 131 guest rooms and many of its public spaces. Most notable is the 2,000 square feet of public gallery and creative space. Here, the hotel is bolstering the KC art scene with one-of-a-kind exhibits, performances, commissions, and a dedicated artist-in-residence program.
Reservations at Crossroads Hotel opened on October 16 with rooms available from $179 nightly.
Editors' Recommendations