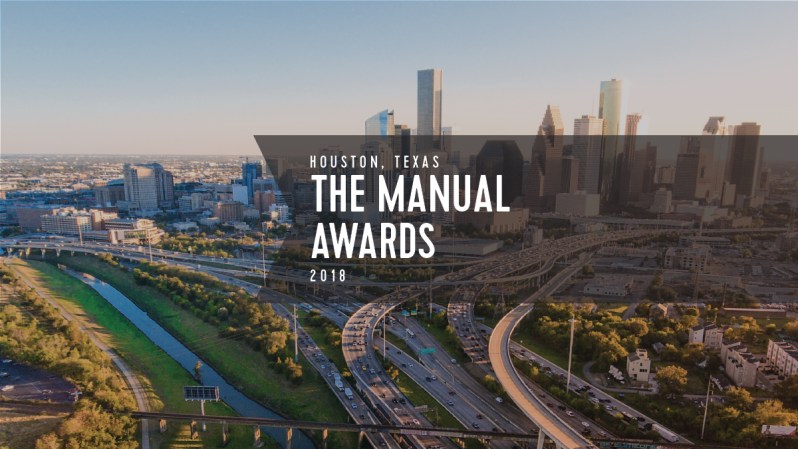 This piece is part of The Manual Awards 2018, an annual series of awards given to the best restaurants, bars, local brands, shops, outdoor experiences, barbershops, and coffee shops across the United States. From Milwaukee to Minneapolis, from Houston to Boston, The Manual Awards are an opportunity to shine a spotlight on all of America's up-and-coming establishments, wherever (and whatever) they may be.
Houston, Texas experienced a roller coaster of a year, full of lows (Hurricane Harvey) and highs (Astros' 2017 World Series win). In the best of times, and the worst of times, this sprawling Texas metropolis proved that its people are tough and their spirits are even tougher.
While the city is still recovering from the damage that Harvey wrought in 2017, the food, beverage, and tourism scene is thriving. Now is the time to visit H-town and here are the best spots to hit up while you're there.
Killen's Barbecue is, hands down, one of the best barbecue joints in Texas, which is saying a lot. This relative newcomer to the scene (it only opened in 2014, making Killen's a baby in barbecue years) has been blowing meat lovers away with succulent brisket and juicy bone-in pork belly by chef/owner Ronnie Killen and his pit crew. Pro tip: Skip the meat plates and order by the pound. You know you'll finish the leftovers eventually … if you even have leftovers. Oh, and don't forget dessert! Although technically in Pearland, a suburb of Houston, you'll find the 30-minute trip from the city center totally worth it.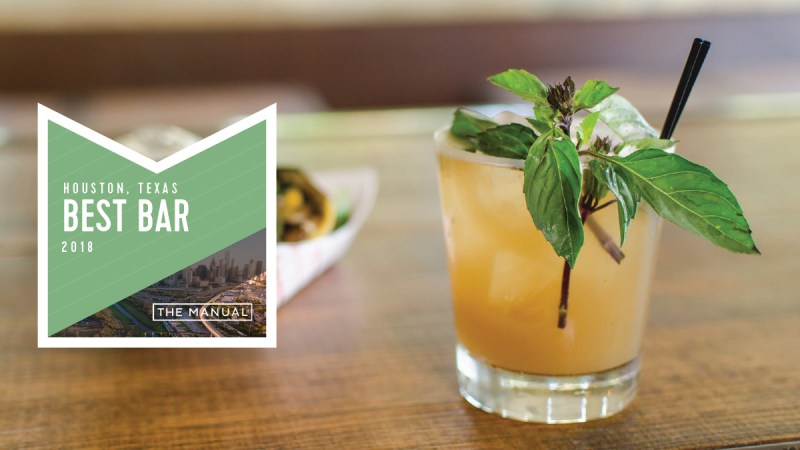 Cold drinks + tasty tacos + outdoor patio = a good time. Another newbie, Eight Row Flint opened in 2015 with some of the best types of beverage, food, and atmosphere that Texas can provide. The cocktails are where it's at — specifically the margaritas and the refreshing carbonated options, all of which will be helpful in your fight against a humid Houston day. However, there is also a section of the menu that boasts "fancy, made-to-order cocktails" with sultrier ingredients like Scotch and mezcal. The concept is one of many under the Agricole Hospitality umbrella, which also includes well-liked established Coltivare and Revival Market.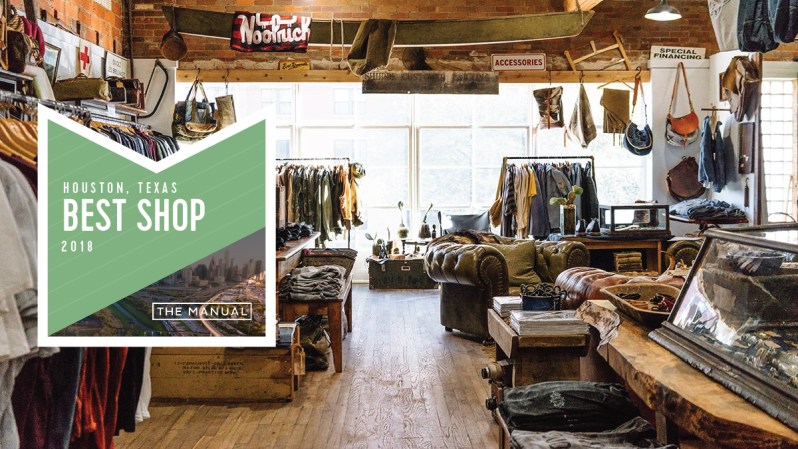 It's not often that you can say a one-man candle-making business turned into a one-stop shop of dude stuff, but here you go. Manready Mercantile has it all: grooming gear, clothing, boots, hats, bow ties, bolo ties, the aforementioned candles (in fragrances like cedar and sage, and labdanum and leather), and much, much more. You'll find some stylish tops that you can rock for any occasion, as well as tasteful tees that boast Houston- and Texas-specific flair. The store also offers a well-curated lineup of vintage scores. This is a place where you can shop for yourself and for souvenirs.
Black Hole Coffee House (located in the vibrant Montrose neighborhood) and Antidote Coffee (in the historic Heights 'hood) are two different establishments owned by the same group of hard-working people. They have a similar vibe, so we had to nominate both for The Manual Awards. Black Hole and Antidote are simple, chill shops with good coffee and a little bit of everything else: food, beer, and versatile space that can be used for meeting, working, or lounging.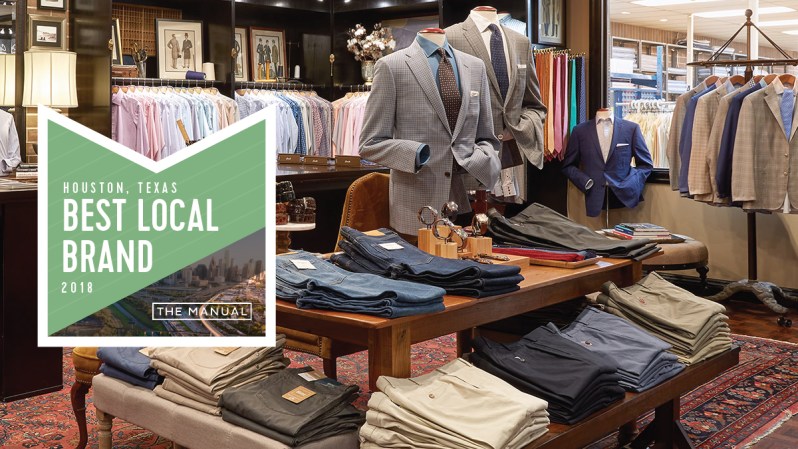 Heritage is important in the Lone Star State, and Hamilton is a shirt-making company with a history that dates back to the 1800s. The collection includes custom, dress, button-down, and sport shirts, all of which are handmade to order. While you can easily snag a white number that will match almost any outfit, we have to point out the Western options (aptly named after their designer, Texas-born musician Lyle Lovett). The profile is slim and the subtle stitching adds a little but of swagger to an otherwise classic-looking shirt.
Texas is home to a bubbling craft brew scene. Houston has more stars than we can count — Buffalo Bayou, 8th Wonder, Southern Star, Karbach, No Label, Lone Pint, B-52, just to name a few — but Saint Arnold deserves the spotlight because it is not only one of the OG breweries in the state, it also maintains its independent spirit after nearly 15 years of operation. A visit to the brewery (near downtown Houston) should include a meal in the beer hall, where you can taste your way through the Saint Arnold lineup (Art Car IPA is a must) and get some damn fine food (put queso on as much as you can).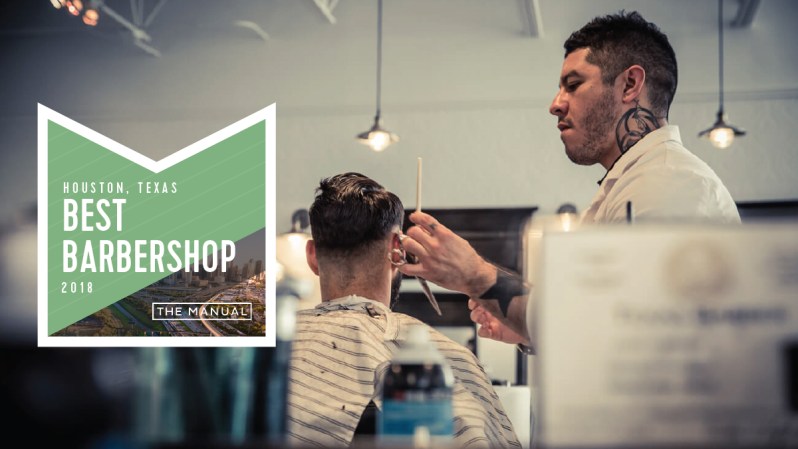 The Argyle Shop has been getting a lot of buzz lately (no pun intended). This laid-back yet swanky barber shop will give you anything from a classic cut to beard trim to a straight-razor shave. The folks here know what they are doing, and you will enjoy the old-school feel. The best part? The prices aren't too bad — definitely a luxury during a vacation, but worth the splurge to get The Argyle League treatment.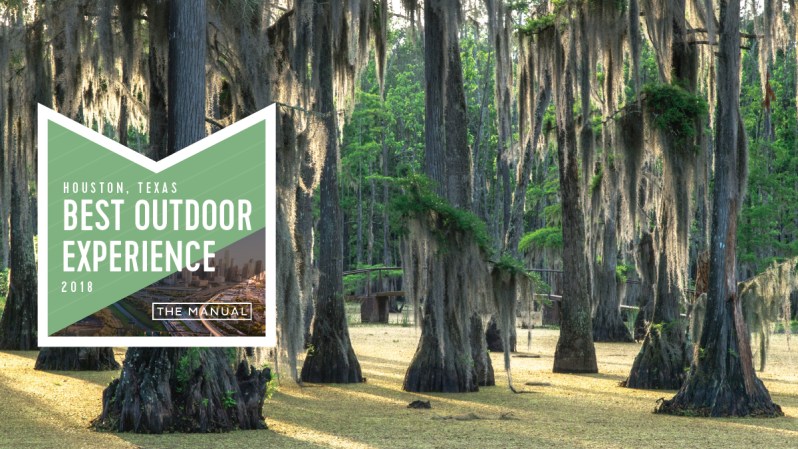 Houston is huge — seriously. While most of the city is concrete and suburbs, you will be pleasantly surprised by the pockets of greenery. These parks are a great respite from the daily grind, but you'll have to travel a little outside of town to find a true outdoor escape. Sam Houston National Forest offers a lot of wonderful opportunities, including camping, hiking, boating, fishing, even hunting. You'll need to do a little research before you go.